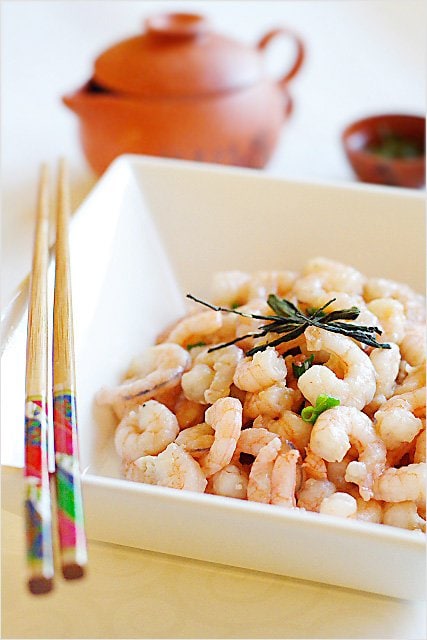 Recipe: Long Jing Xia Ren (龙井虾仁) / Dragon Well Tea Shrimp
Ingredients:
1/2 lb raw, peeled & frozen baby shrimp
1 tablespoon Shaoxing wine
1/8 teaspoon salt or to taste
2 teaspoons oil
1 heaped tablespoon Longjing tea leaves
1/4 cup hot water
Some chopped scallion
1 tablespoon egg white
1 teaspoon corn starch
Method:
Defrost the frozen shrimp, rinse well, and pat dry with paper towels. Add corn starch and egg white to the shrimp and marinate for 15 minutes. Prepare the tea in a small tea pot by adding 1/4 cup hot water to the tea leaves. Set aside for 5 minutes and then filter the tea and set aside for the stir-fry.
Heat up 1 teaspoon cooking oil in a wok and toss in the shrimp. Do a few quick stir until the shrimp is 50% cooked, dish out and set aside. Wash the wok and heat it up again with the remaining 1 teaspoon cooking oil. Add the shrimp back into the wok, and quickly follow by the tea, Shaoxing wine, salt, and chopped scallion. Do a quick stir over high heat until the shrimp is cooked, dish out and serve immediately.
Most-Pinned Recipes
Ginger Garlic Baked Chicken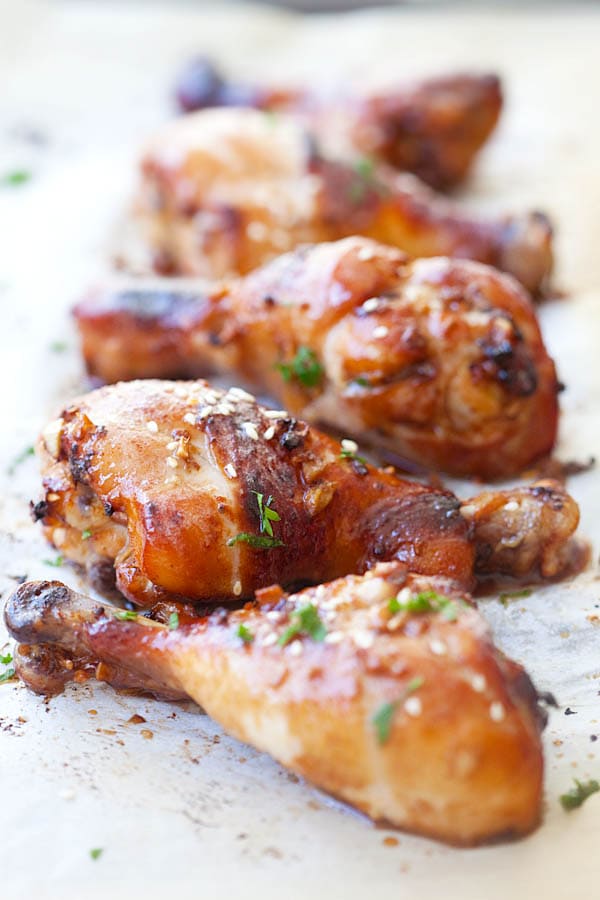 Crab Rangoon (Cream Cheese Wontons)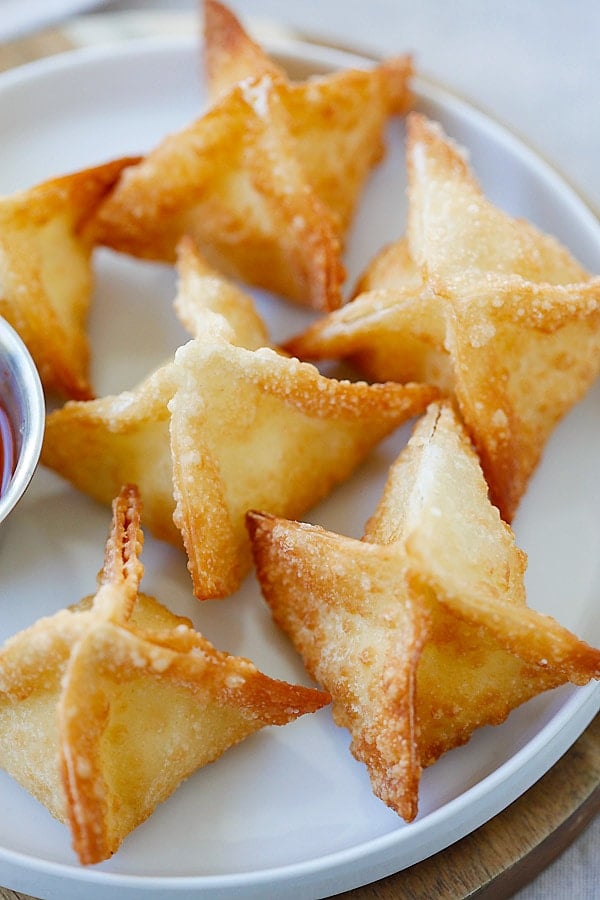 Chicken Wontons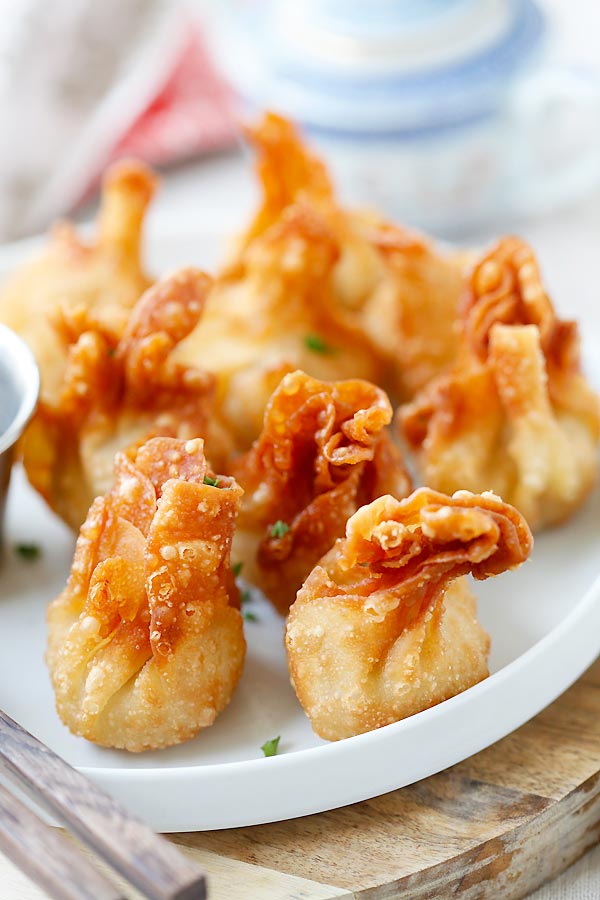 Onion Scallion Beef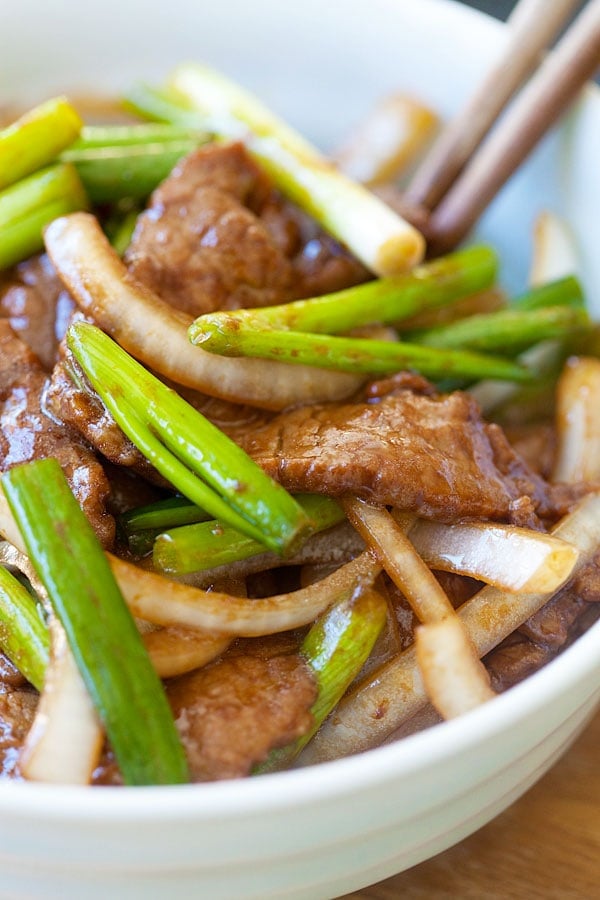 Thai Chicken Sate with Peanut Sauce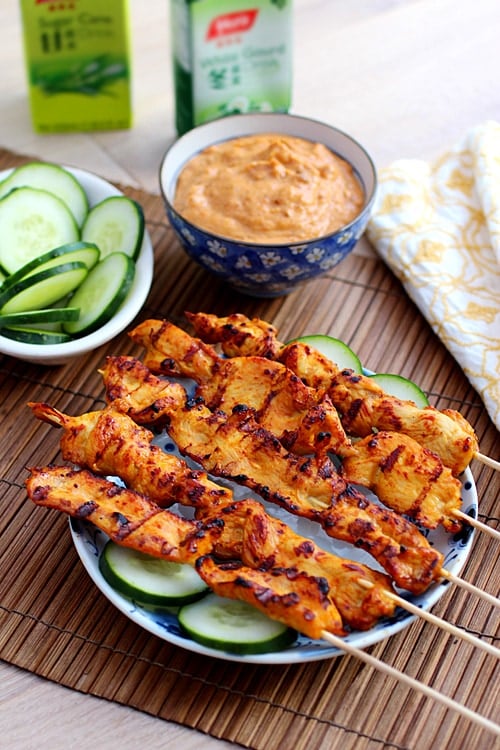 Thai Peanut Sauce