Xiamen-style Fried Vermicelli Recipe (厦门炒米)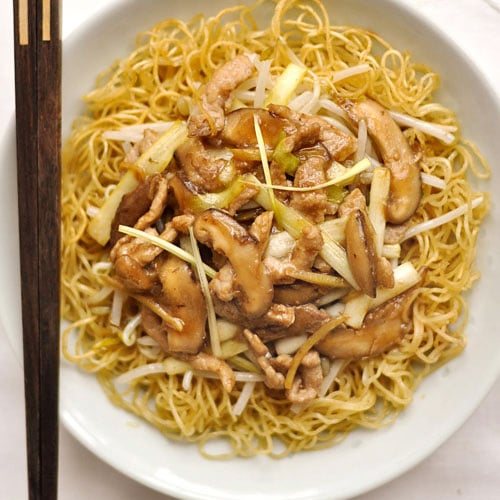 http://rasamalaysia.com/recipe-fried-vermicelli-xiamen-style/
Xiamen-style Fried Vermicelli Recipe (厦门炒米)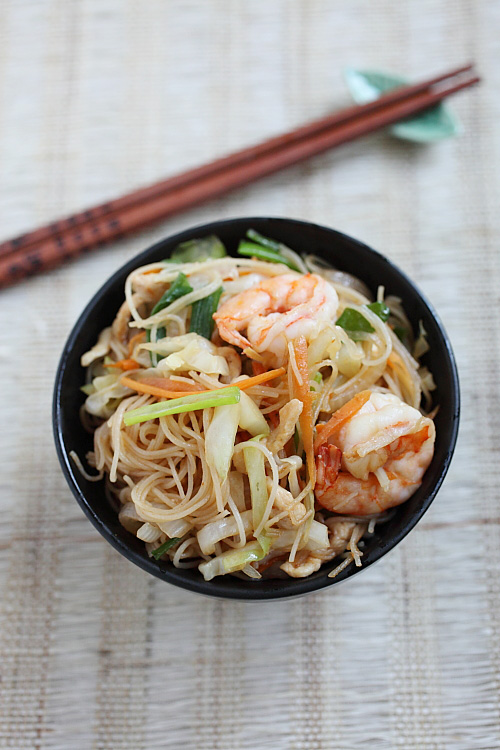 If you cook a lot, you have to get creative with using up what's left over in your kitchen and fridge to prepare your meals. Last week I made Kerabu Bee Hoon in celebration of Hari Merdeka (Malaysia National Day). That being said, I now have a half pack of vermicelli remaining.
What to do, what to do…
It's the perfect time to try making Fried Vermicelli, Xiamen Style (厦门炒米粉). I visited Xiamen earlier this year and fell immediately in love with the island and more importantly, the food. Located in the Fujian province, Xiamen is a beautiful island with abundant fresh produce and seafood. The food in Xiamen is very similar to the Chinese food in Malaysia since many of the early Chinese settlers in Malaysia came from the Fujian region. Other than rice, noodles and vermicelli are heavily consumed as daily staples. One of their common dishes is Xiamen Fried Vermicelli, a simple meal easy to prepare.
The key to making great Xiamen Fried Vermicelli lies in the wok hei, which translates literally to "The Breath of Wok." To get the wok hei, your wok has to be super-hot. It's this high heat that gives your fried vermicelli that special taste and aroma. While it's not easy to have wok hei in an American kitchen without setting off the smoke detector, I managed to capture the essence with this Xiamen Fried Vermicelli.
Sign Up for Email Updates
Enter your email for new updates: recipes, giveaways, and more!