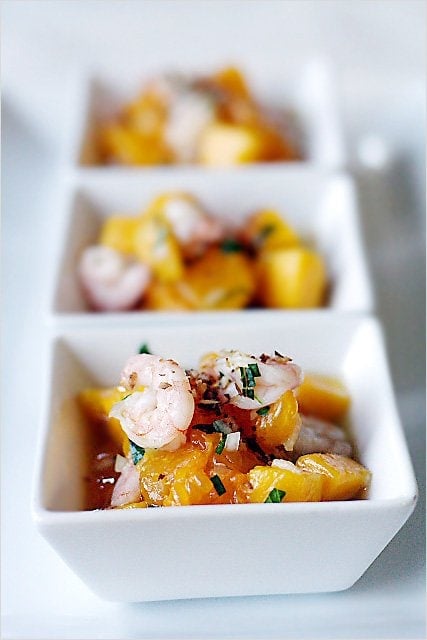 I am back to the normal posting cycle and most importantly, the comfort of my home.
Let's just say that I am just very happy to be home, so much so that I was practically lying there on my bed and couch for the whole weekend–doing nothing and consuming only Indomie instant noodles but still feeling utterly happy. Happiness lies in the fact that I can just relax and sleep on my own bed, under my own roof, and be with my LK…it's a bliss.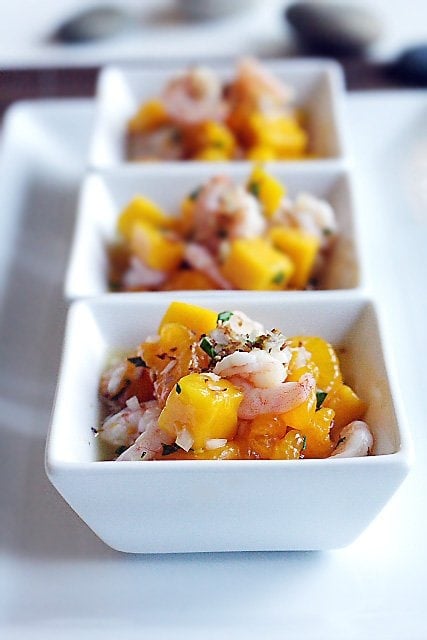 Anyway, I am also glad that I didn't have to make something just for the sake of creating new content for my blog; I have quite a few recipes saved in my draft–dishes that I'd made prior to my recent trips but haven't had a chance to post, for example, this luscious looking tropical fruit salad…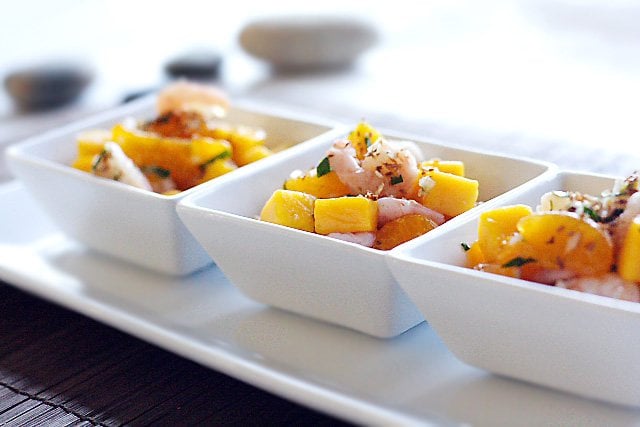 If you recall, I made some jerk chicken skewers with mandarin oranges salsa, so this fruit salad was the leftover result of that post. I tossed in baby shrimps, a mango, topped the fruit salad with toasted coconut and got a healthy and light meal. This is especially refreshing for those in Southern California now because of the heat wave, so here is the recipe to share with you.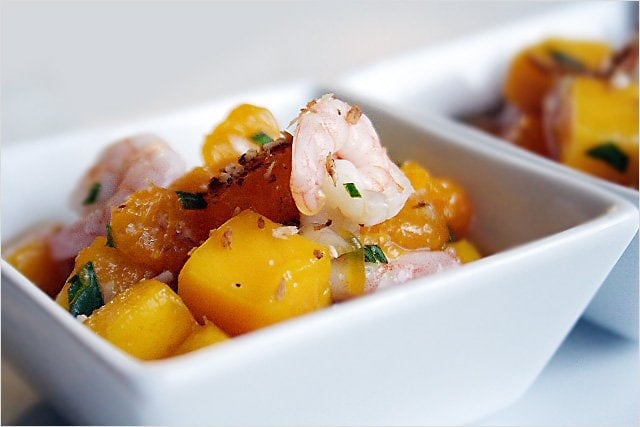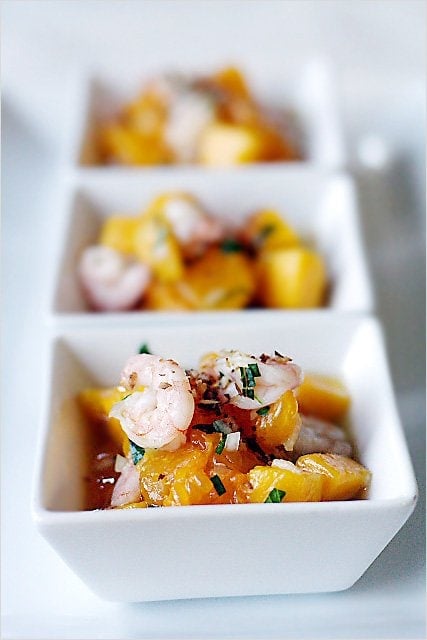 Recipe: Tropical Fruit Salad with Baby Shrimps and Toasted Coconut
Ingredients:
1 can mandarin oranges
1 mango (cut into small cubes)
1 tablespoon honey
5 Italian basil leaves (chopped finely)
1/4 small onion
1 lime (extract juice)
1/4 cup baby shrimp
2 tablespoons grated coconut (toast the coconut in a skillet until golden brown)
Method:
Toss all the ingredients above in a mixing bowl and chill in the fridge for at least an hour. Serve cold and topped with toasted coconut.
Most-Pinned Recipes
Chili Lime Chicken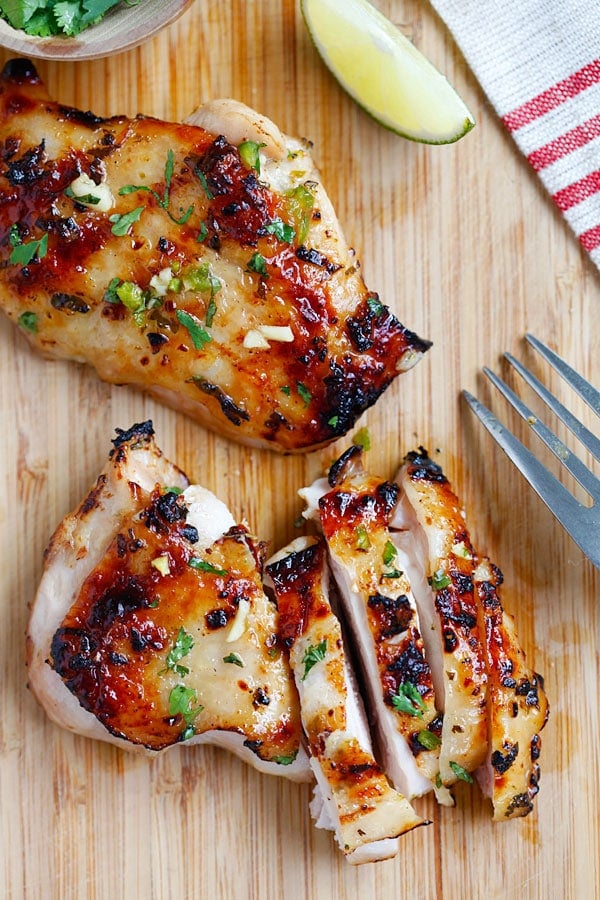 Parmesan Baked Chicken Nuggets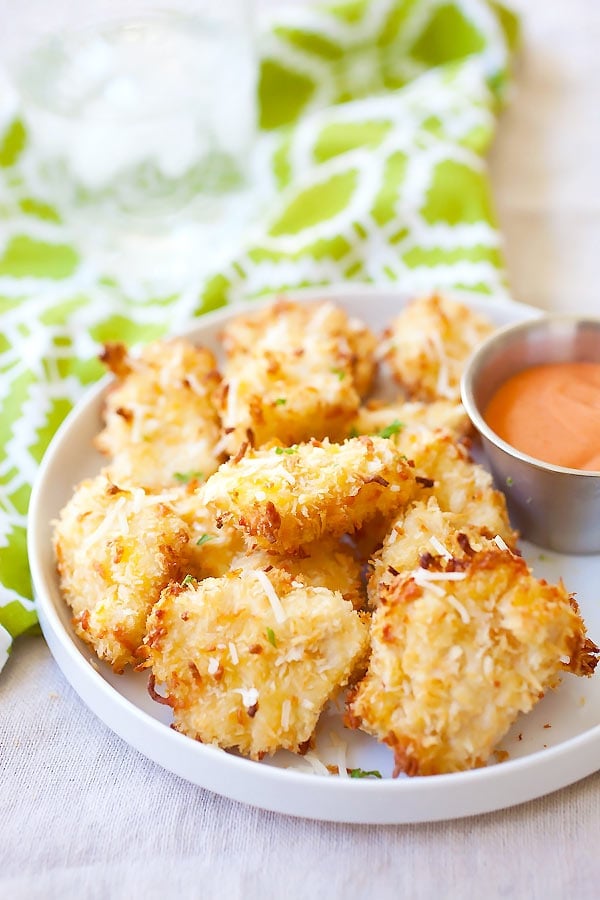 Garlic Herb Cheese Bombs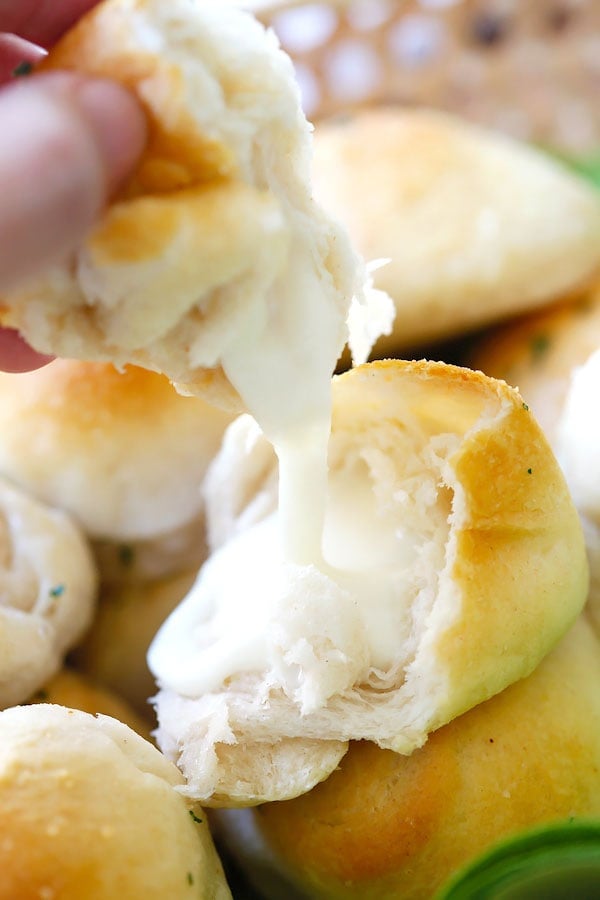 Cilantro Lime Chicken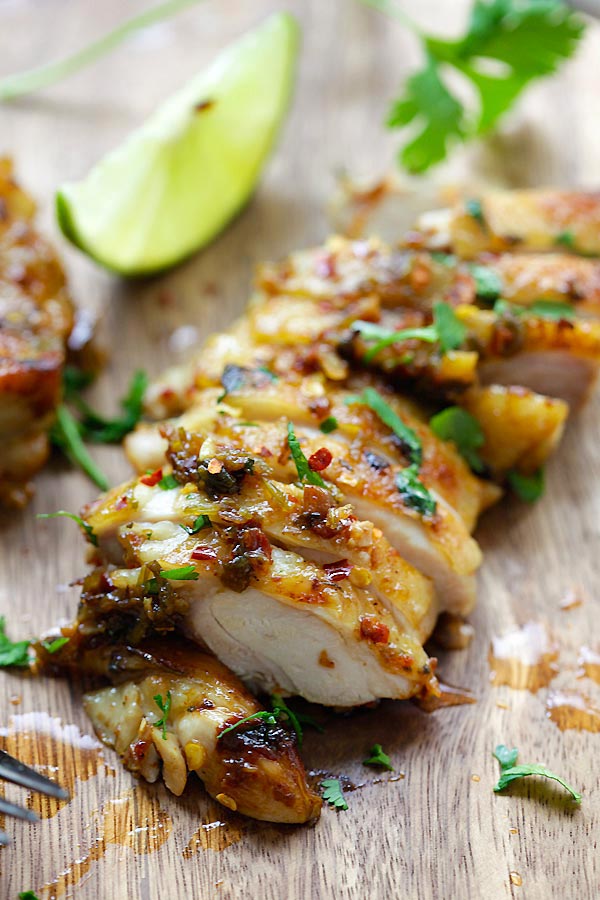 Parmesan Garlic Noodles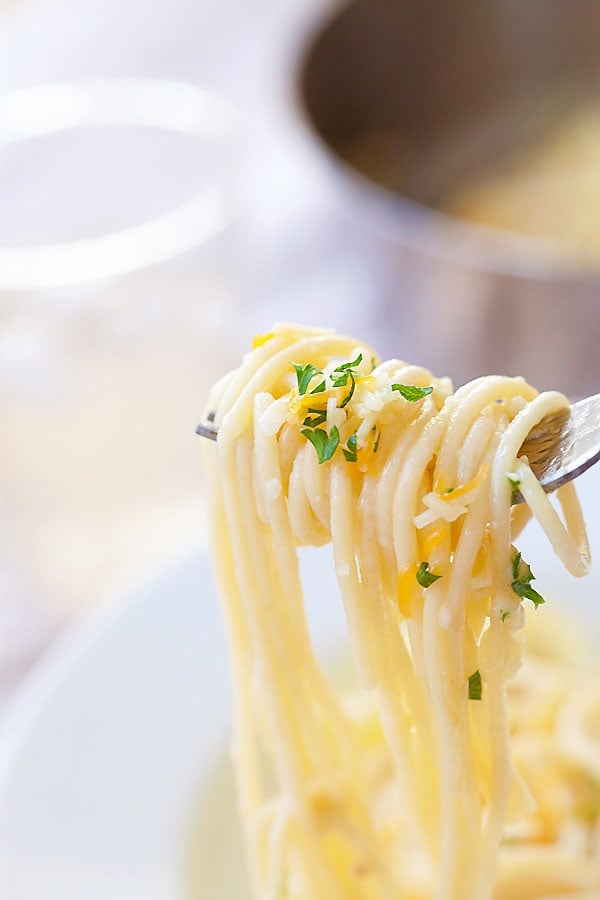 Garlic Herb Roasted Potatoes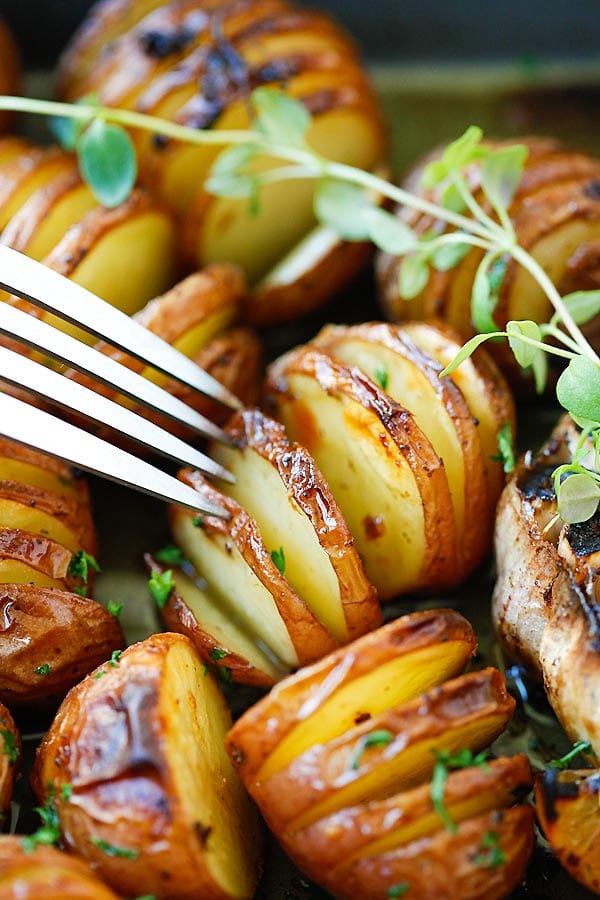 Parmesan Roasted Cauliflower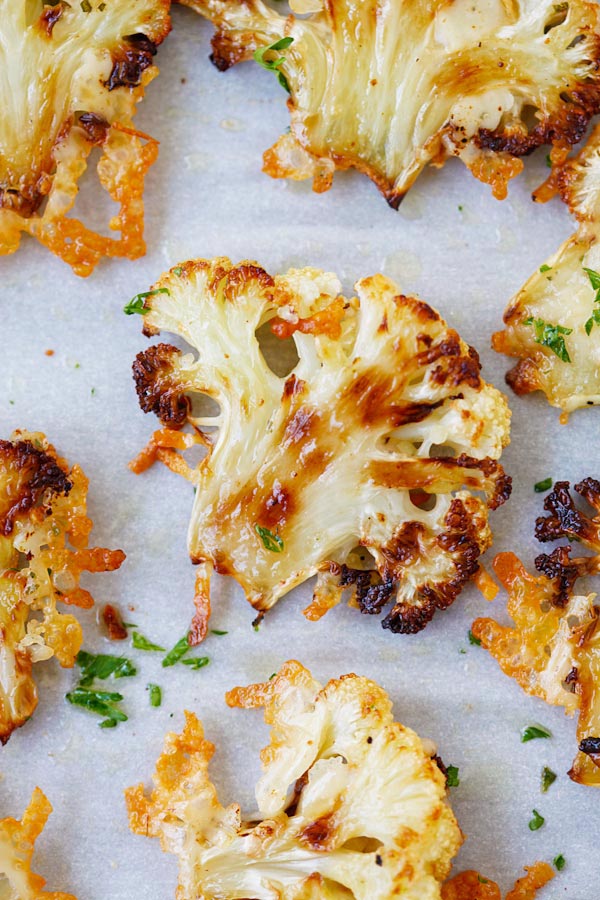 Honey Garlic Salmon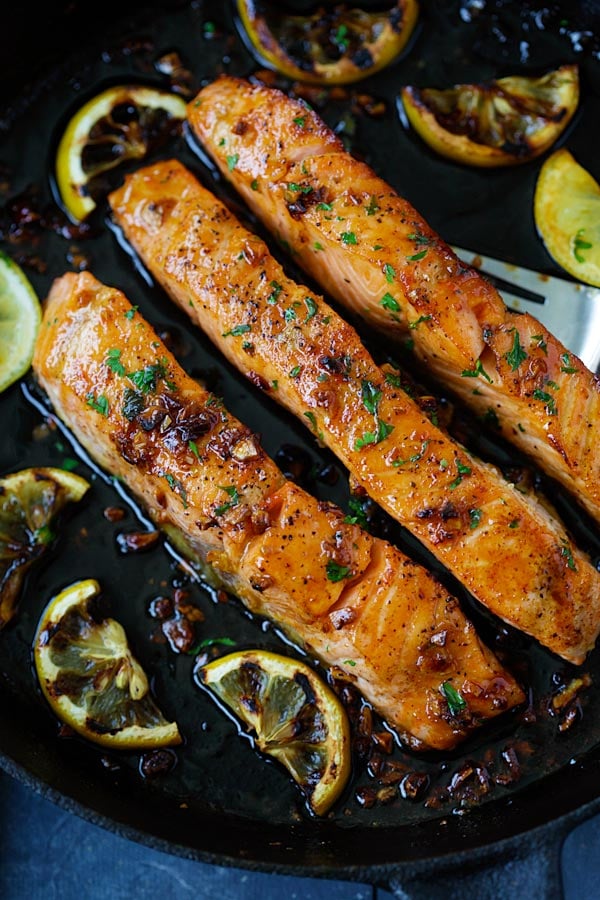 Shrimp Scampi Linguine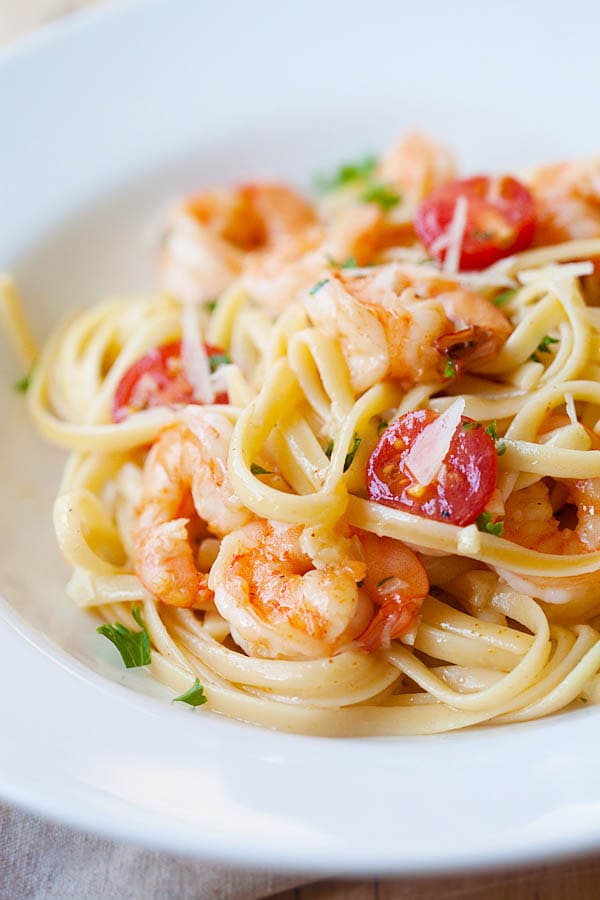 Brazilian Cheese Bread (Pão de Queijo)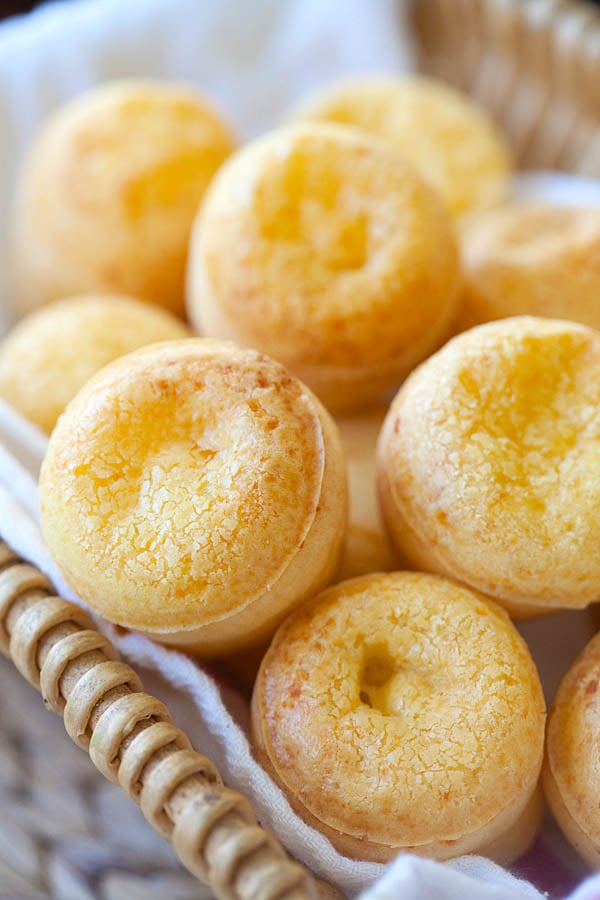 Creamy Garlic Chicken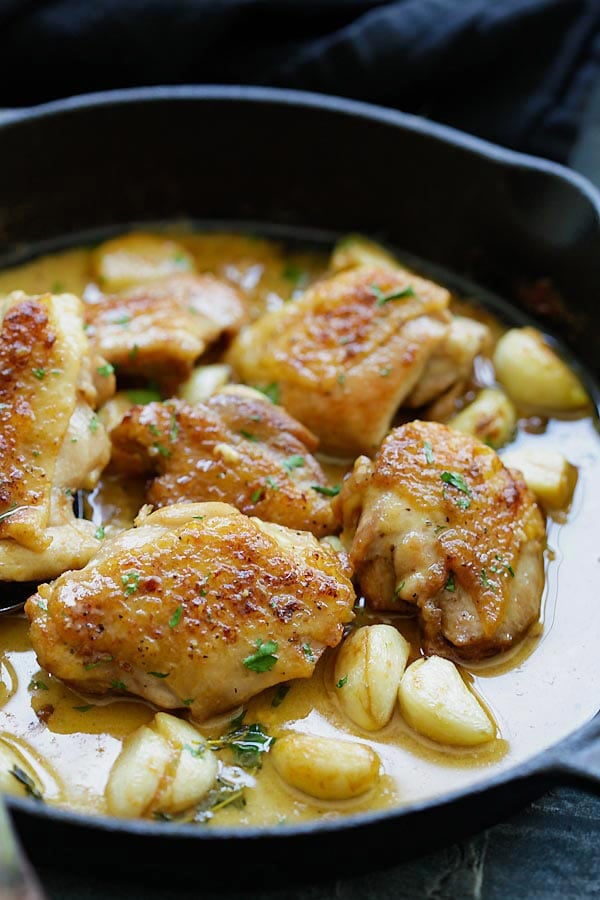 Mini Garlic Monkey Bread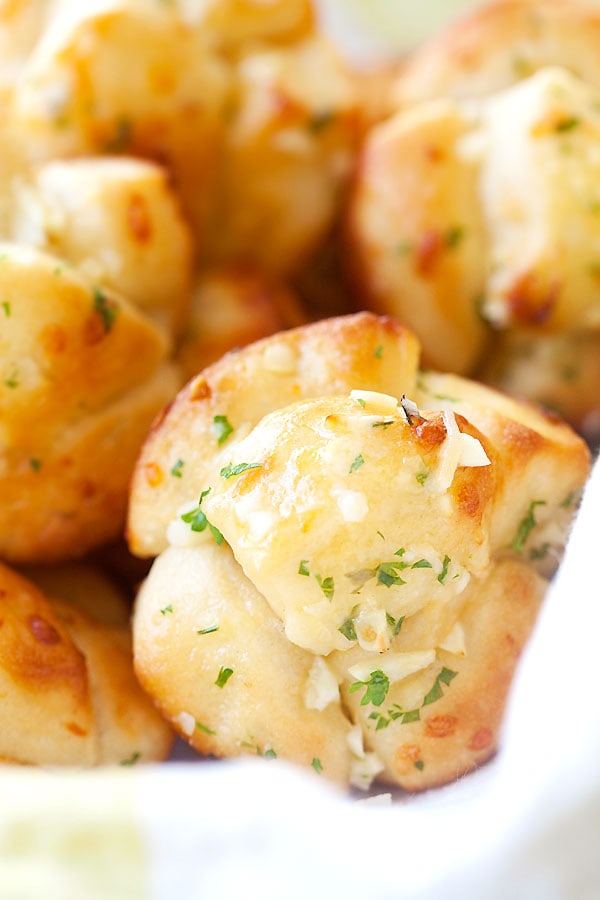 Limited Time Offer: $5.99 only. Available for download WORLDWIDE!
**Use it on Your Tablet, Mobile Phone, Desktop or Laptop**
Copyright © 2016 Rasa Malaysia. All rights reserved.