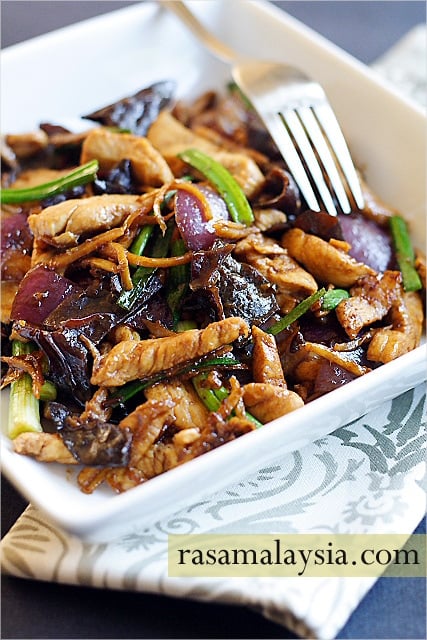 Ginger and black fungus chicken is a plain and humble dish that anyone can whip up in their kitchen, and most importantly, it's delicious and goes well with steamed rice.
This ginger chicken dish is inspired by a recipe from "Thai Cooking Made Easy," a must-have Thai cookbook in my opinion. I have no doubt that the recipe is originally Chinese as many Thai recipes are adaptations of Chinese food. I like it that fermented beans are used in the sauce (which is absent from the traditional Chinese version), it adds a lot of depth to the taste of the chicken and black fungus. The addition of red onion is a nice touch, too…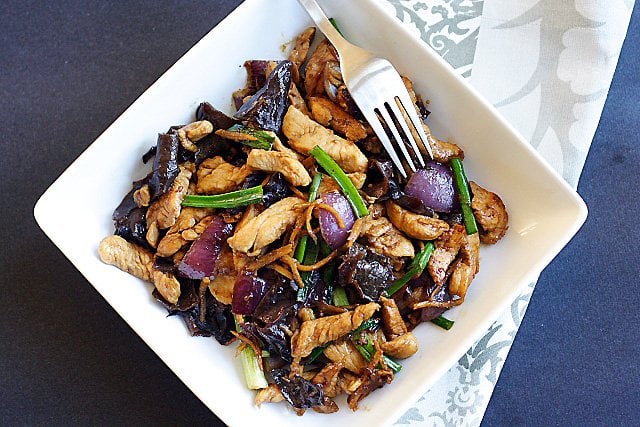 Do trymy ginger chicken with black fungus recipe, eat well, stay healthy, and have a wonderful weekend.
Other recipes adapted from "Thai Cooking Made Easy:"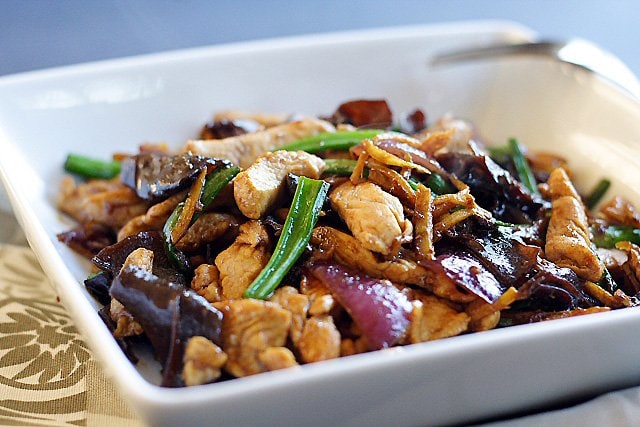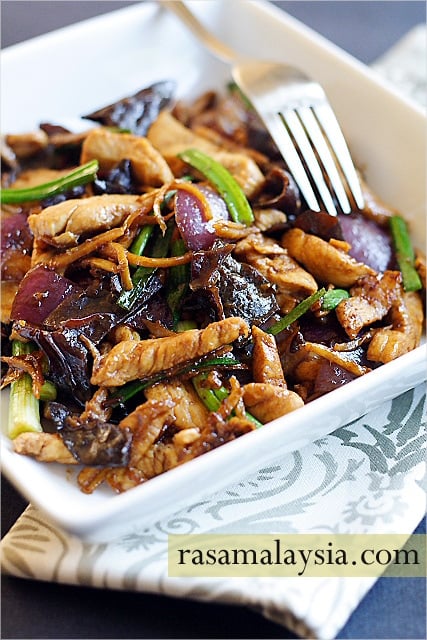 Recipe: Ginger and Black Fungus Chicken (姜丝云耳鸡)
Adapted from "Thai Cooking Made Easy"
Ingredients:
1 skinless & boneless chicken breast (cut into strips)
2 inches ginger (peeled and cut into thin strips)
1 teaspoon oyster sauce
1 1/2 teaspoon kecap manis (sweet soy sauce)
1 teaspoon sugar
1 teaspoon fermented soy beans (taucheo)
4 pieces dried black fungus (pre-softened in warm water for 30 minutes, then cut into bite-size pieces)
1 1/2 tablespoons cooking oil
1 small red onion (quartered)
2 tablespoons water
1 stalk scallion (cut into 1 inch length)
Method:
Heat up the cooking oil in a wok and stir fry the ginger strips until aromatic. Add in the onions and black fungus and do a few quick stirs. Add the fermented soy bean before adding the chicken strips into the wok. Stir-fry the chicken meat until the color changes, then add in oyster sauce, kecap manis, and sugar. Stir all ingredients together before adding in the water. Add the scallions, do a few quick stirs, dish out and serve hot with steamed rice.
Cook's Notes:
Black fungus is also called "cloud ear" (云耳) or "wood ear" (木耳).
You can purchase the cookbook "Thai Cooking Made Easy" from my Amazon store. Click here to buy.
Most-Pinned Recipes
Ginger Garlic Baked Chicken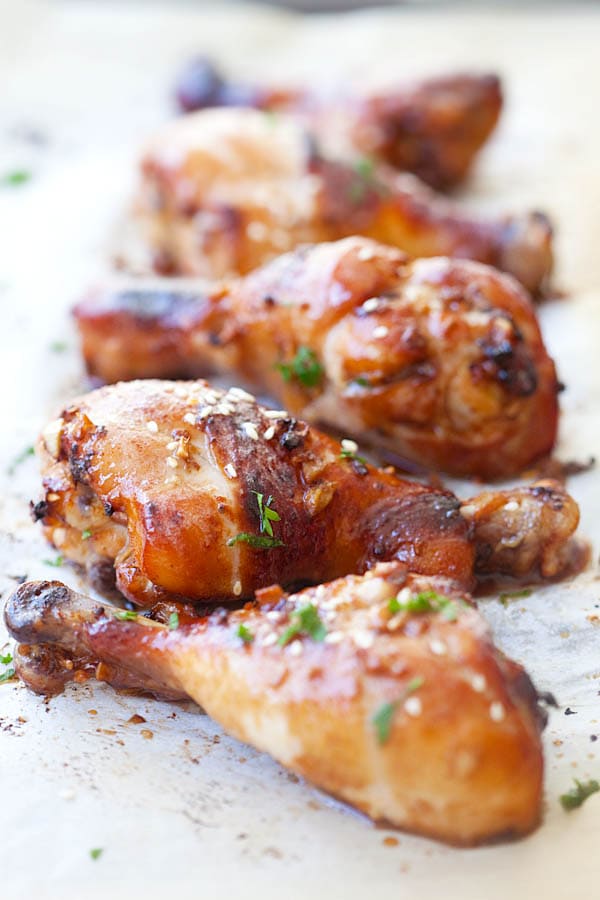 Crab Rangoon (Cream Cheese Wontons)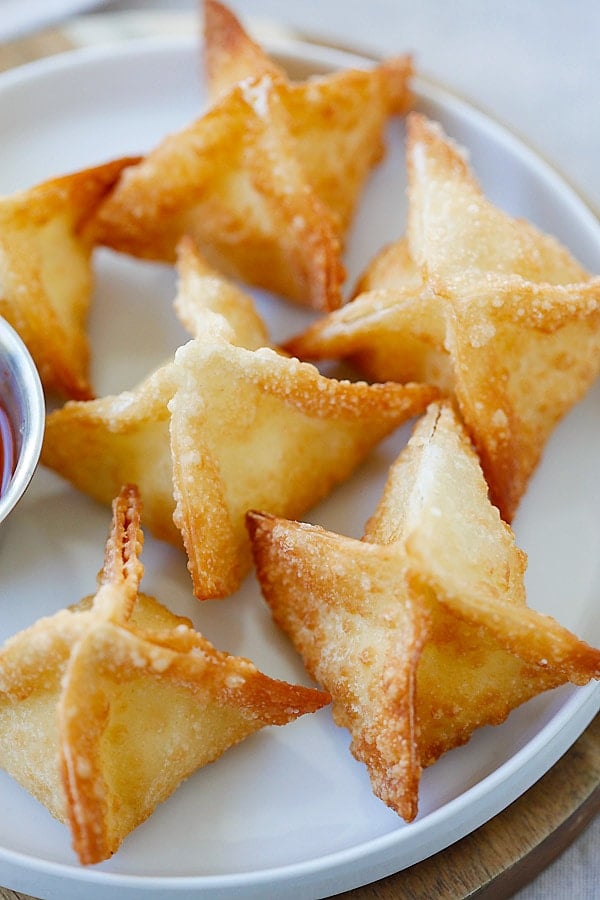 Chicken Wontons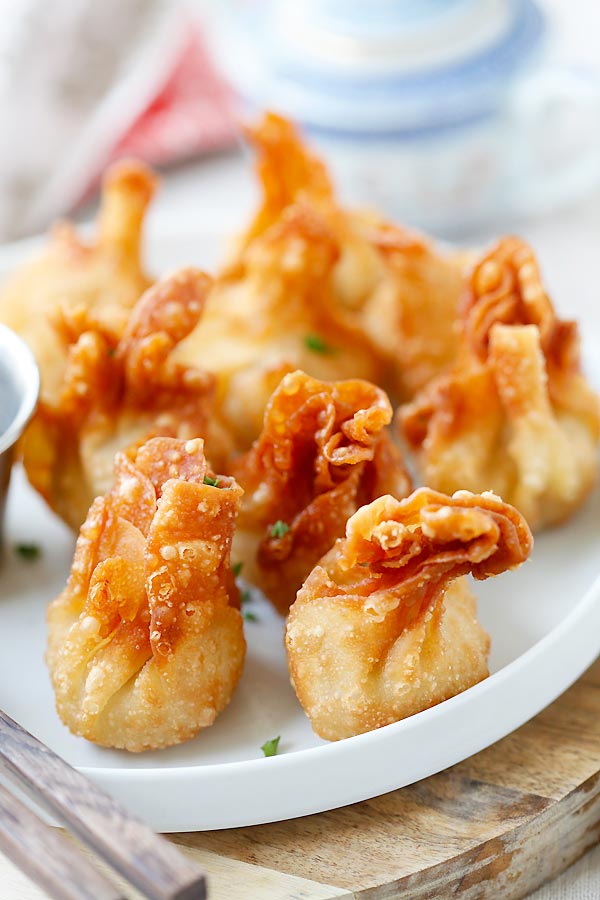 Onion Scallion Beef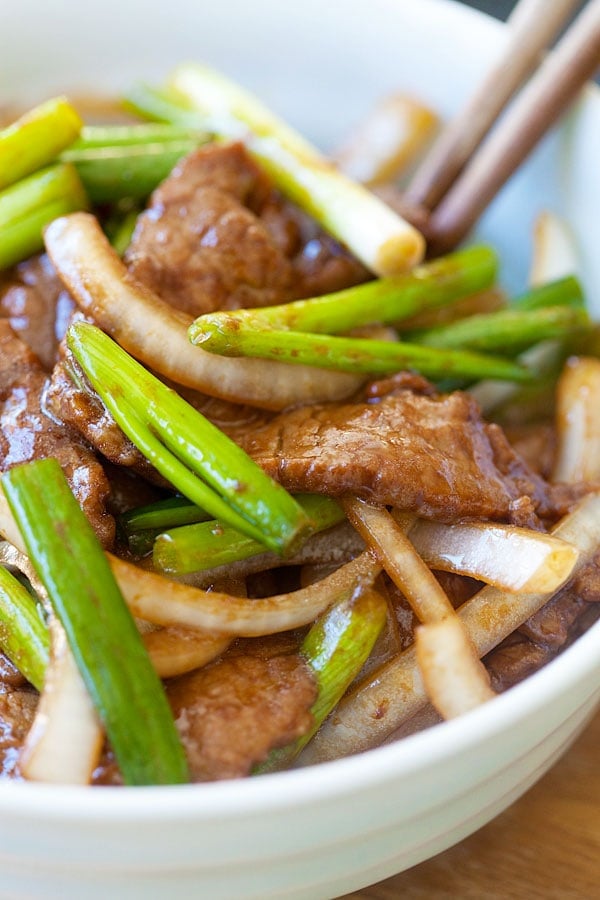 Thai Chicken Sate with Peanut Sauce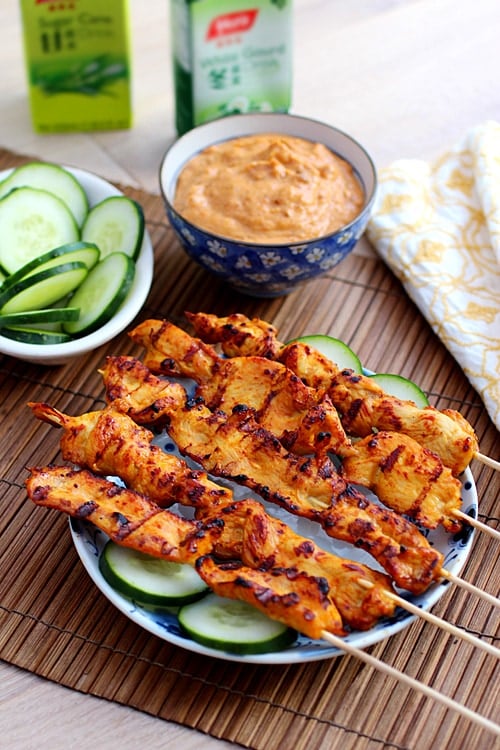 Thai Peanut Sauce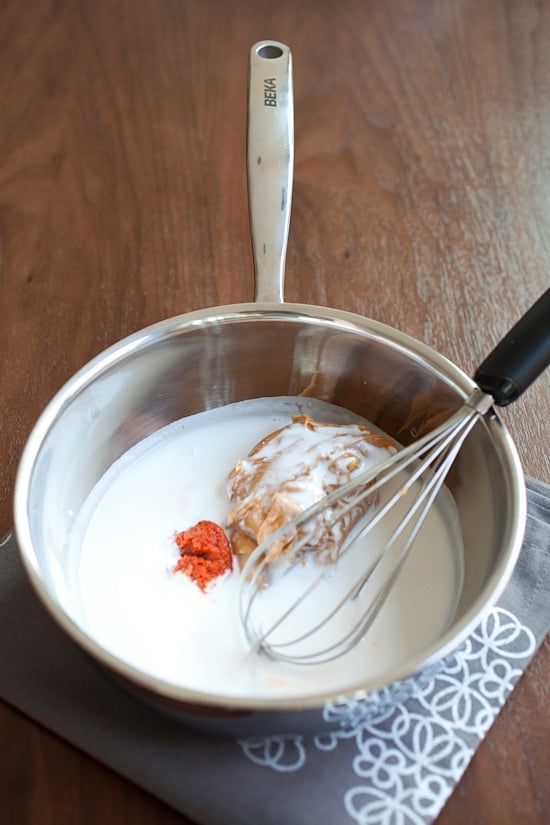 Limited Time Offer: $5.99 only. Available for download WORLDWIDE!
**Use it on Your Tablet, Mobile Phone, Desktop or Laptop**
Copyright © 2016 Rasa Malaysia. All rights reserved.