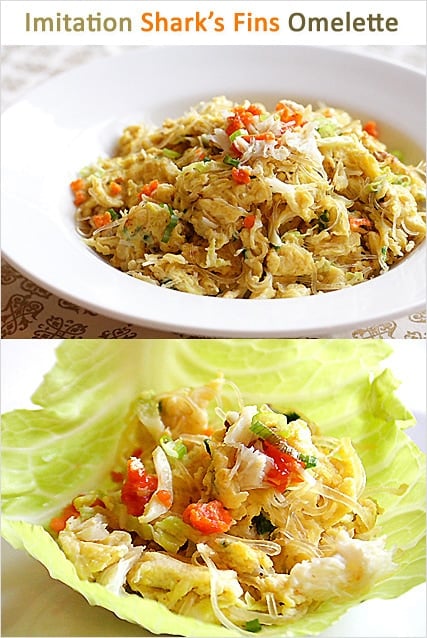 Recipe: Imitation Shark's Fin and Crab Meat Omelette
Ingredients:
6 eggs
1 cup imitation shark's fin
1 cup crab meat (freshly picked or frozen)
1/2 cup thinly sliced cabbage
1 tablespoon oyster sauce
1 tablespoon Shaoxing wine
1/2 teaspoon sesame oil
3 dashes white pepper powder
1/2 teaspoon fish sauce
1/4 teaspoon sugar
3 tablespoons cooking oil
Some chopped scallions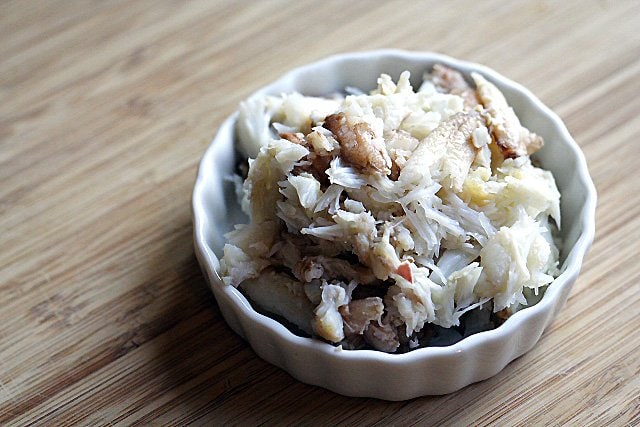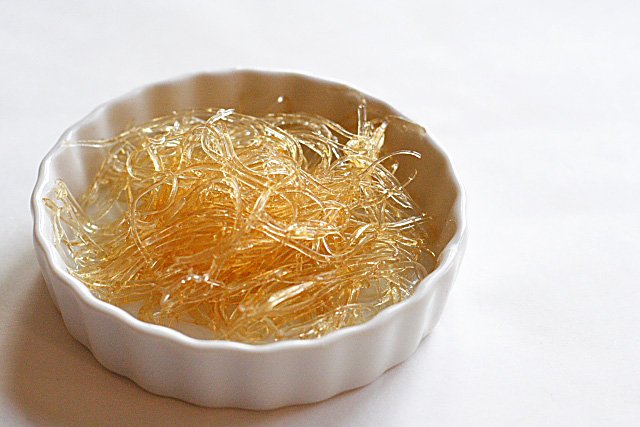 Method:
Beat 6 eggs in a big bowl. Add in all the ingredients above (except crab meat and cooking oil). Stir well. Heat up a wok and add in the cooking oil. Drop the crab meat into the wok and lightly stir it around for about 1 minute. Pour the beaten eggs mixture into the wok and continue to stir until the eggs start to cook. Break the eggs into small lumps/pieces and make sure they are completely cooked (but not overcooked). Toss in the chopped scallions, do a quick stir, dish out and serve hot.
Cook's Notes:
If you can't find imitation shark's fin, you can use glass noodles (also known as cellophane noodles or mung bean noodles) instead.
I used freshly picked crab meat from a 1 1/2 pound crab. I saved the orange roes from the crab and top the omelette with them.
You can also use lettuce if you wanted to make this dish into omelette cups.
Most-Pinned Recipes
Ginger Garlic Baked Chicken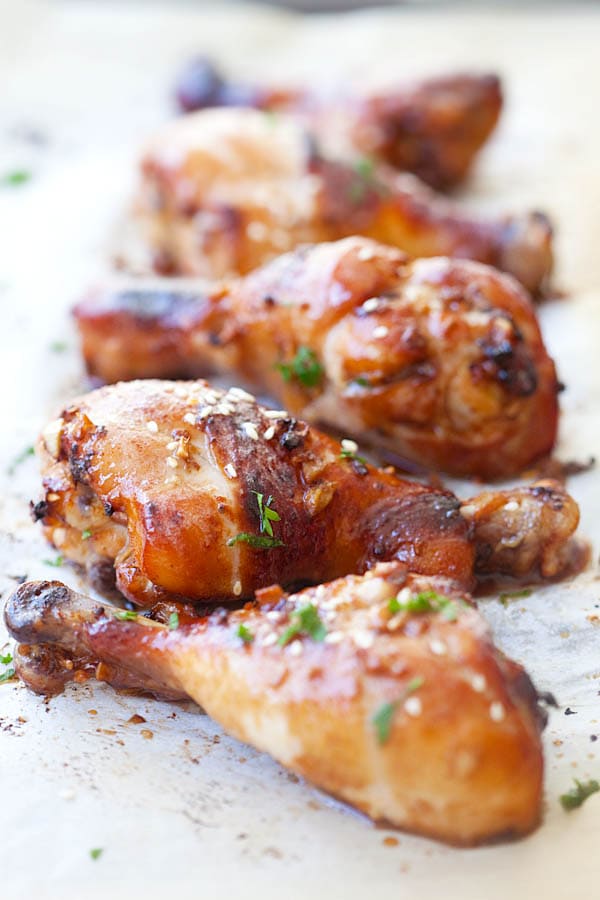 Crab Rangoon (Cream Cheese Wontons)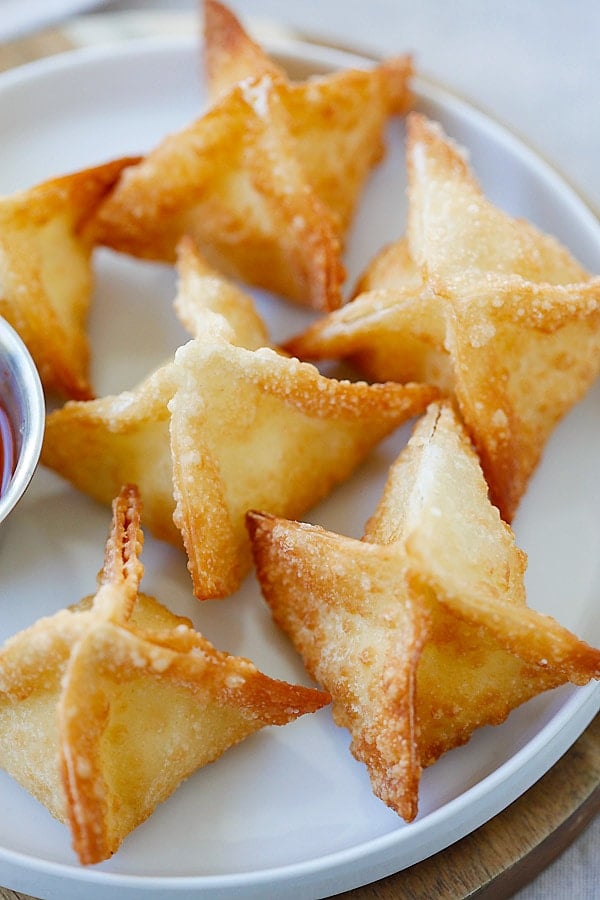 Chicken Wontons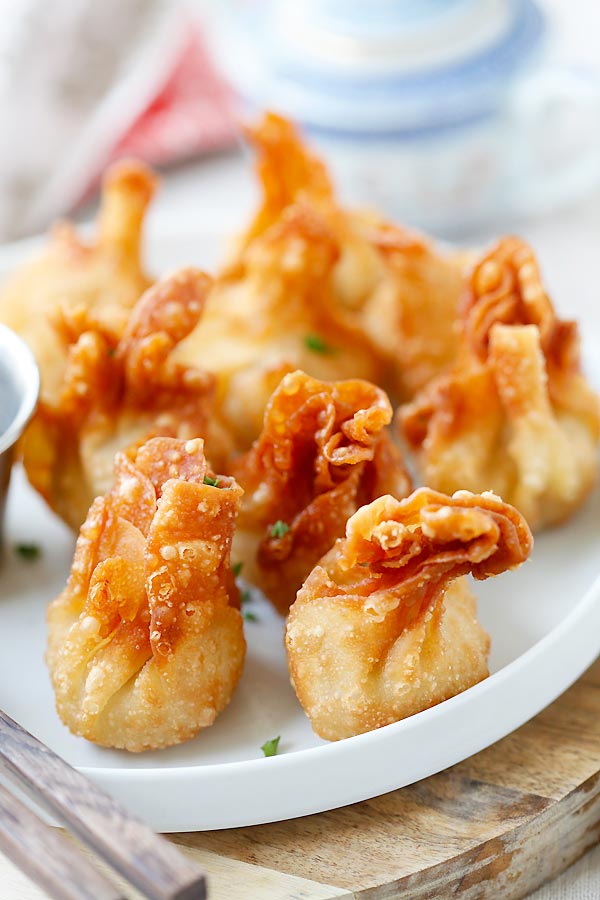 Onion Scallion Beef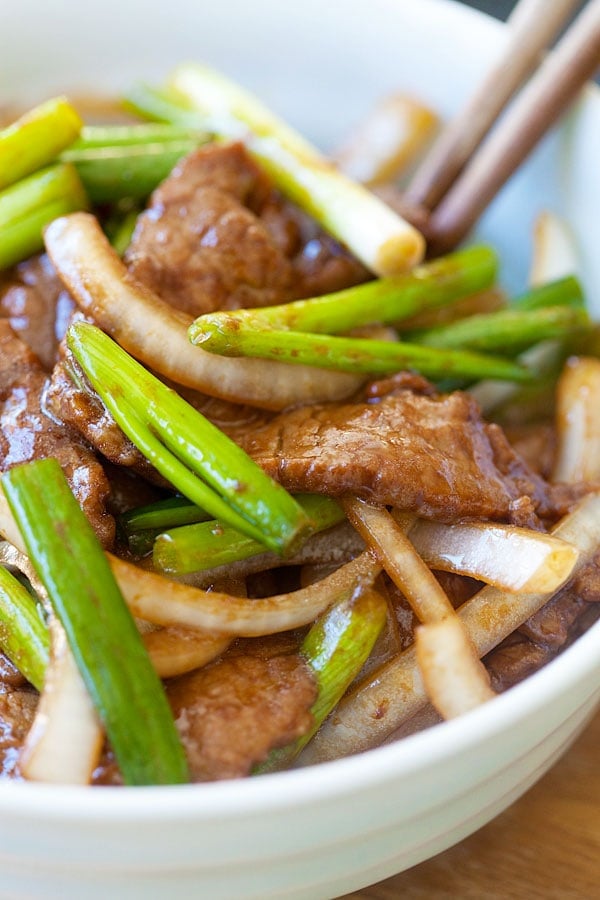 Thai Chicken Sate with Peanut Sauce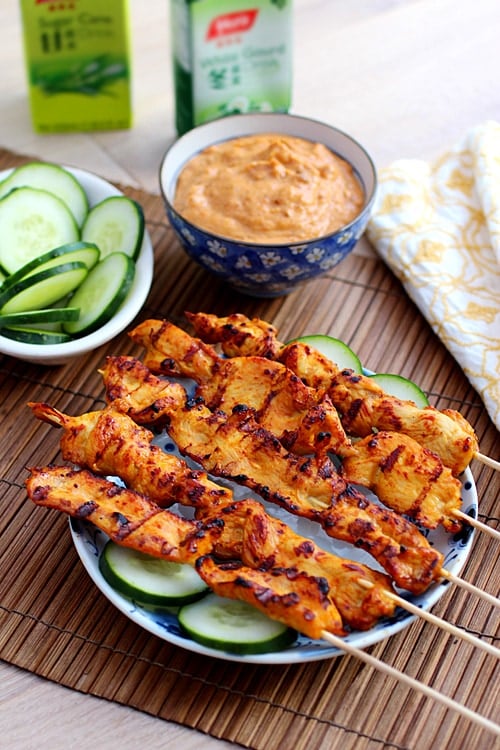 Thai Peanut Sauce