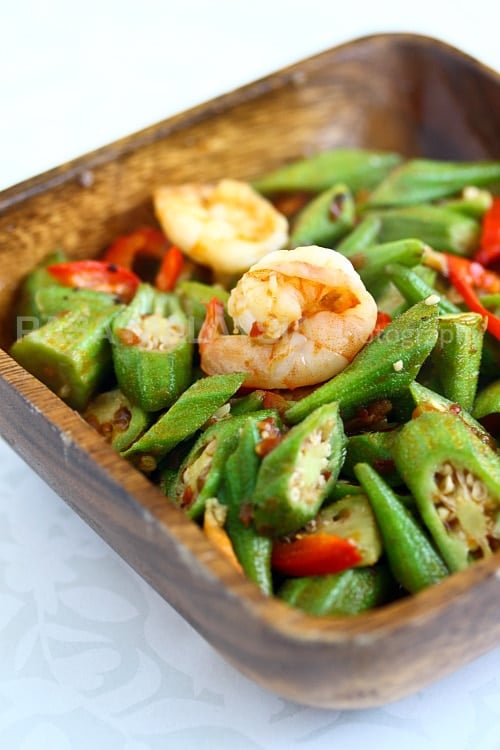 Fresh Okras (or Lady's Fingers as these hairy and sticky vegetables are often called in Malaysia) plus shrimp and sambal equal to sambal okra.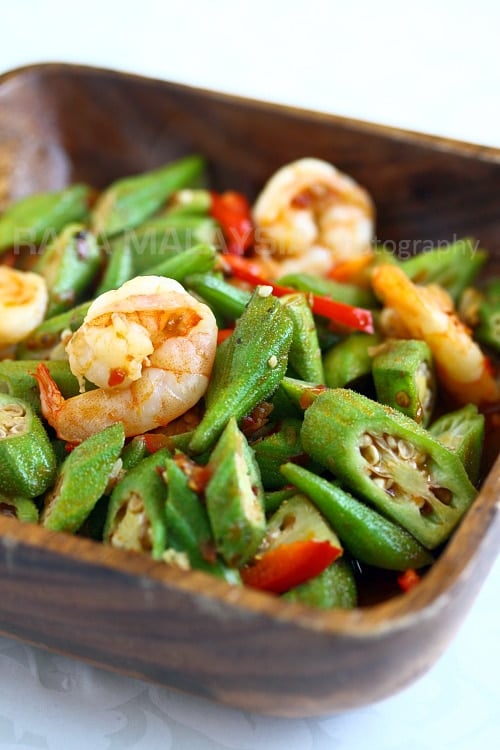 Wait a minute—I wish cooking Malaysian-style Lady's Fingers were as easy as 1 + 1 = 2, but nothing prepared fresh is ever that simple (if it was, you wouldn't need food blogs like mine!). Granted this is not a super-hard dish to prepare at home, but you must ensure ALL the following ingredients are present in your kitchen. No cheating, or else everyone will leave your dinner party early.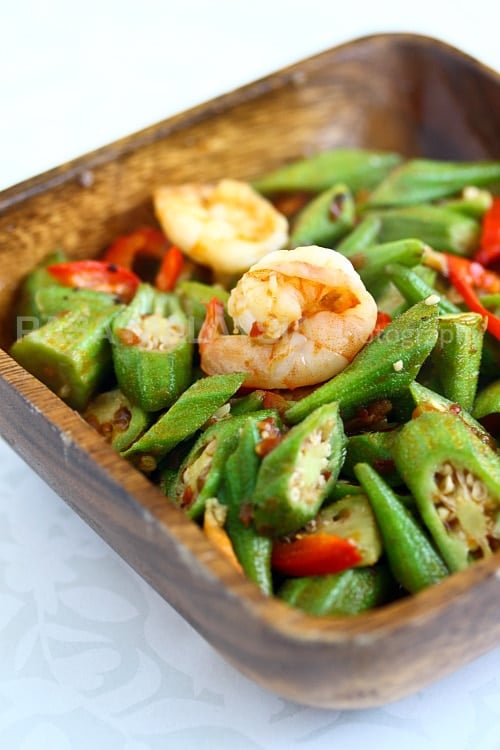 Sambal Okra Recipe (Sambal Lady's Fingers)
Ingredients:
Fresh Lady's Fingers/Okras (about 10 of them sliced diagonally)
3 cloves of garlic (chopped)
5-6 shrimp (shelled and deveined)
5 fresh red chilies (blend them)
1 teaspoon of toasted Belacan (Malaysian Shrimp Paste)
1 red chili (sliced)
Cooking Oil
Salt to taste
Method:
Heat the wok and add the cooking oil. Stir fry chopped garlic and add in shrimp. Add the lady's fingers (okra), blended chilies, toasted belacan, and salt. Stir fry for a few minutes until the okra becomes sticky and cooked. Toss in the sliced chili, dish out and serve hot.
Voila! You now have Malaysian-style Lady's Fingers – a classic dish from Malaysia.
Most-Pinned Recipes
Ginger Garlic Baked Chicken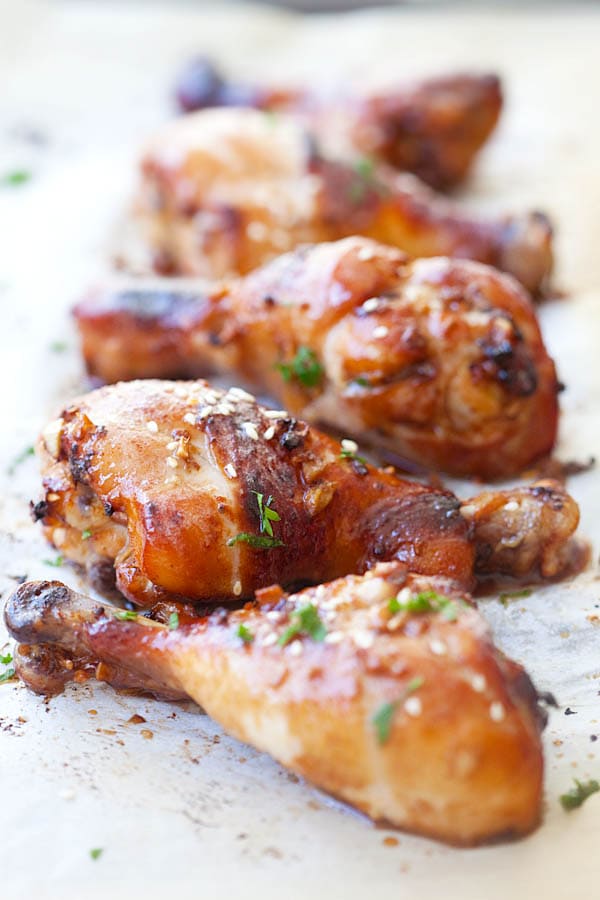 Crab Rangoon (Cream Cheese Wontons)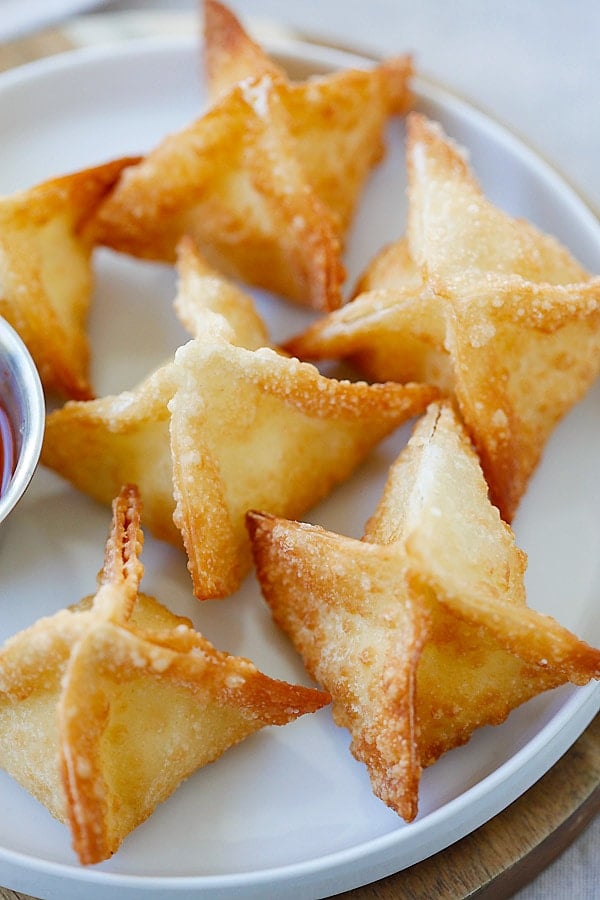 Chicken Wontons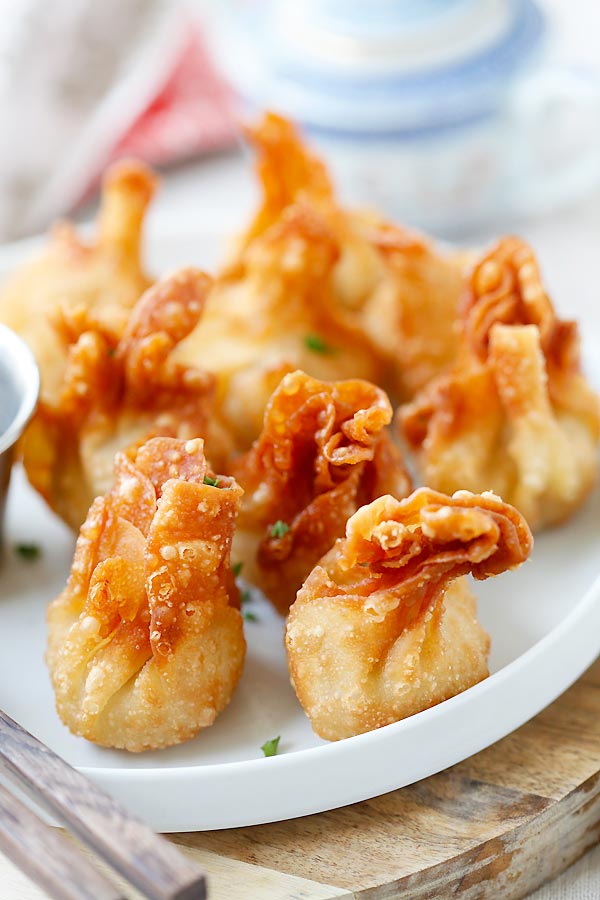 Onion Scallion Beef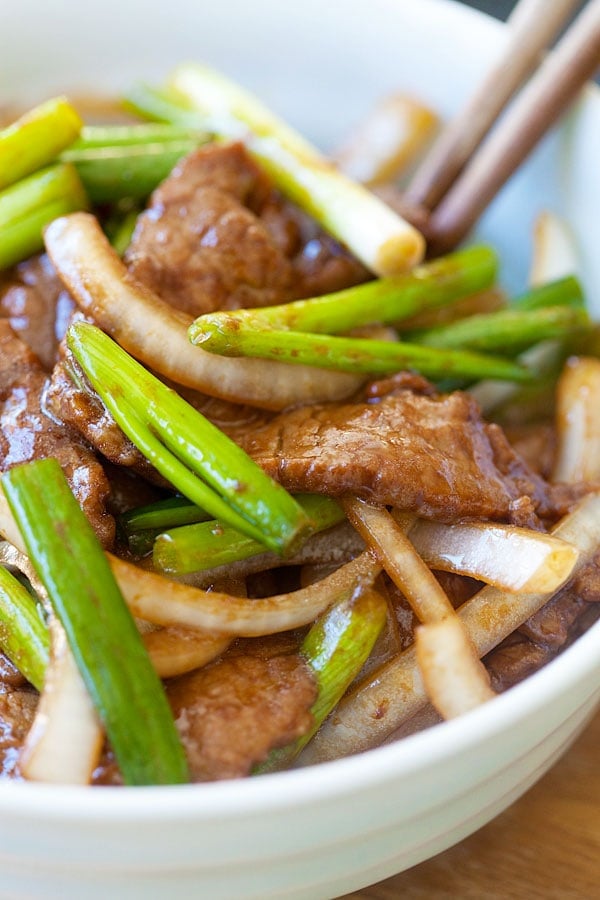 Thai Chicken Sate with Peanut Sauce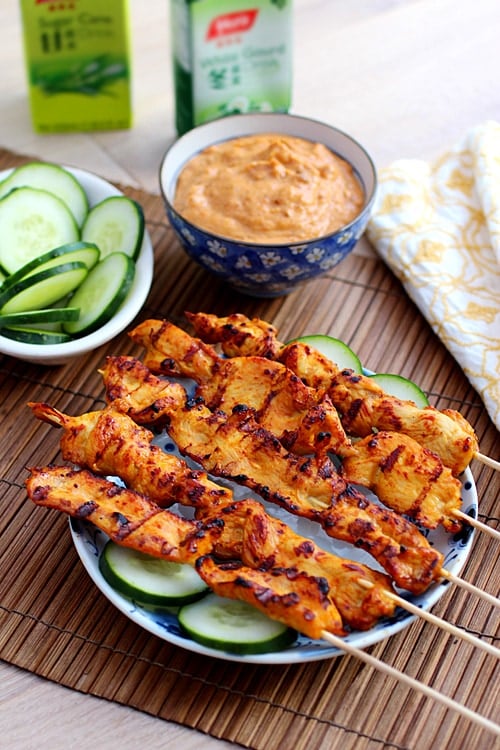 Thai Peanut Sauce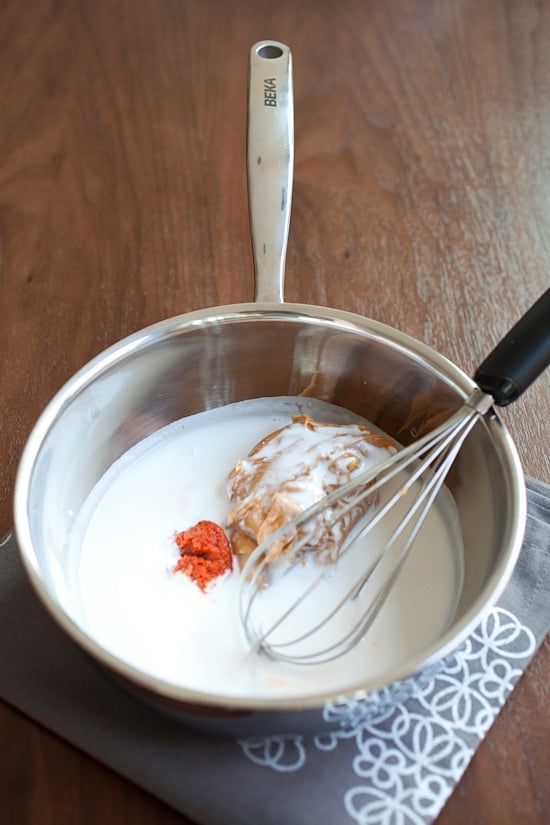 Limited Time Offer: $5.99 only. Available for download WORLDWIDE!
**Use it on Your Tablet, Mobile Phone, Desktop or Laptop**
Copyright © 2016 Rasa Malaysia. All rights reserved.