If you have been reading and following Rasa Malaysia for a while, you would notice that I am not much a carnivore. I prefer seafood, but I do like chicken a lot, especially chicken wings.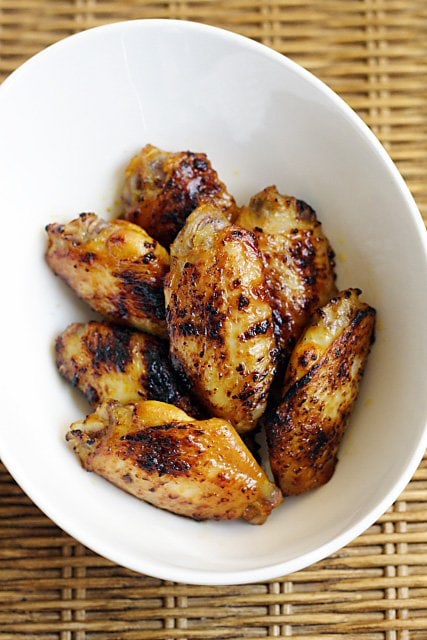 While most people perceive chicken as boring, I personally think that chicken—with the right recipe and preparation—can be very versatile and delicious. And I feel very lucky to be a Malaysian because the Chinese, Malay, and Indians in Malaysia have many creative ways and interesting recipes when it comes to cooking chicken. Satay, ayam percik (Malay-style grilled chicken with coconut milk and spices), various Indian-Malaysian chicken curry, Chinese BBQ, salt-baked chicken, soups or stews, Nyonya food, the list just goes on. Everybody loves chicken in Malaysia.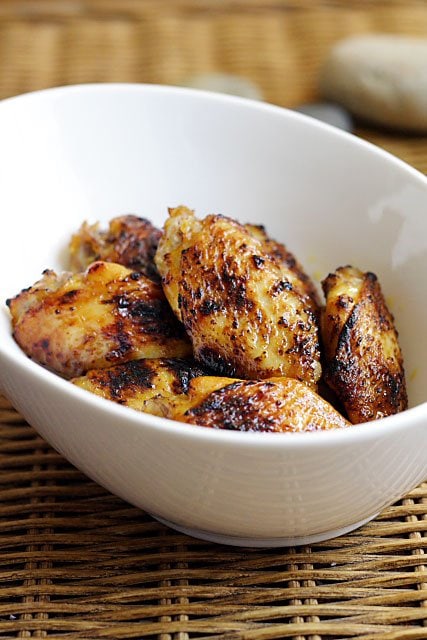 This past New Year's Eve, my friend F at Salt & Turmeric prepared these turmeric and honey wings that have me craving for more since I tasted them. Coincidentally, the Asian market in my neighborhood has a special wings promotion, so I loaded them up on my shopping cart and made these honey wings myself.
Superbowl is just around the corner, so if you are throwing a party, try something different this year. I am quite certain that these honey wings with turmeric will impress your guests. If you love chicken, please also check out other chicken recipes on Rasa Malaysia.
Recipe: Honey Wings with Turmeric
Ingredients:
1 lb chicken wings (middle section)
1 tablespoon honey
1 tablespoon soy sauce
1/8 teaspoon salt
1/8 teaspoon turmeric powder
1/8 teaspoon chili powder
2 inches ginger (skin peeled)
Method:
Prepare the ginger by pounding with a mortar and pestle or grinding with small food processor. Extract the juice by squeezing with your hand and discard the ginger.
Marinate the chicken wings with the ginger juice and all the seasonings above for 1-2hours. Grill or bake them in oven (at 375 degree F) for 20-25 minutes until cooked or golden brown. Serve hot.
Cook's Notes:
At Asian restaurants, chefs often pan-fried satay and then grill them over the stove top flame to get that perfectly charred surface.
I baked my honey chicken wings for 20 minutes in the oven (when they just cooked through) and transfered the wings out of the oven. I then held the honey wing with a tong, and grill them over my gas stove top (set to medium heat). Voila. You've got picture perfect grilled honey chicken wings that are juicy and moist.
Most-Pinned Recipes
Ginger Garlic Baked Chicken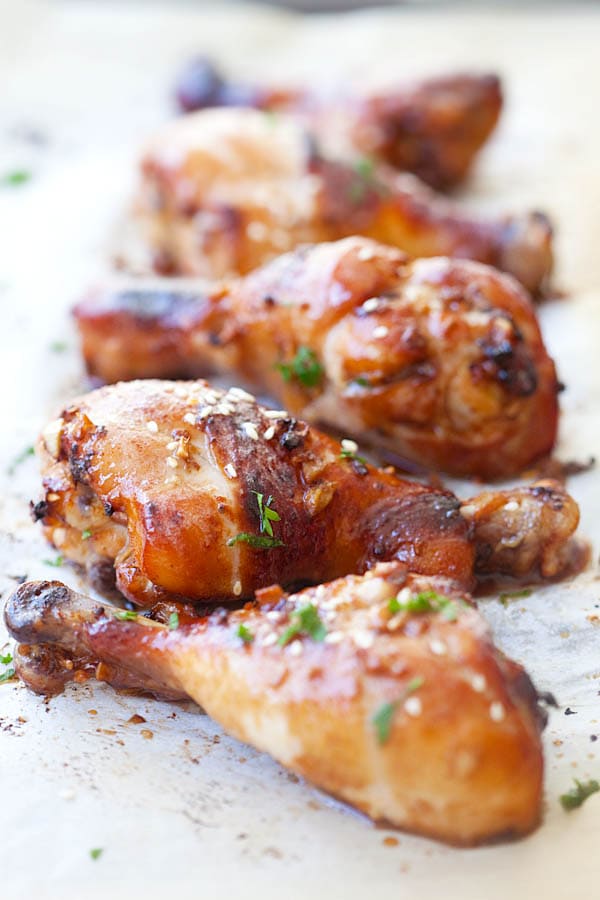 Crab Rangoon (Cream Cheese Wontons)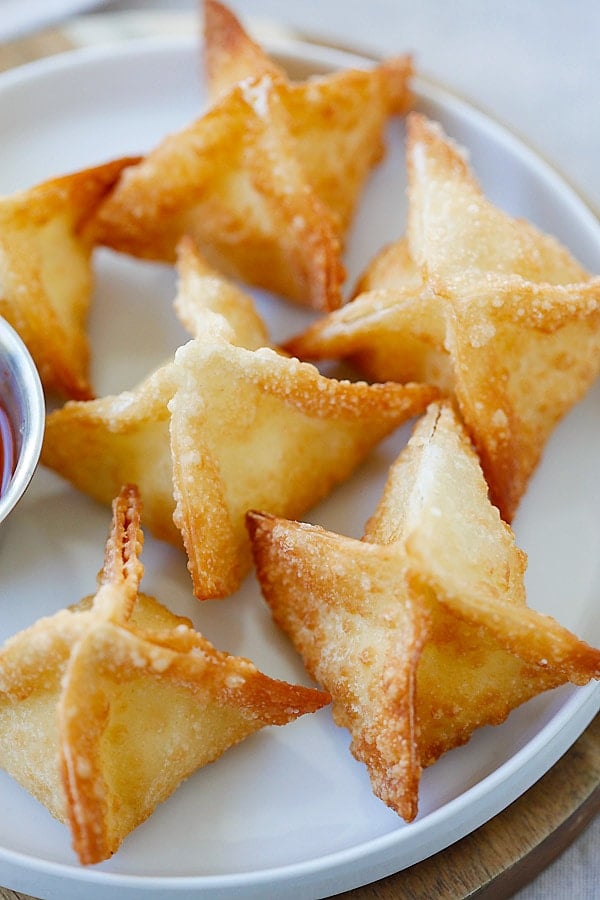 Chicken Wontons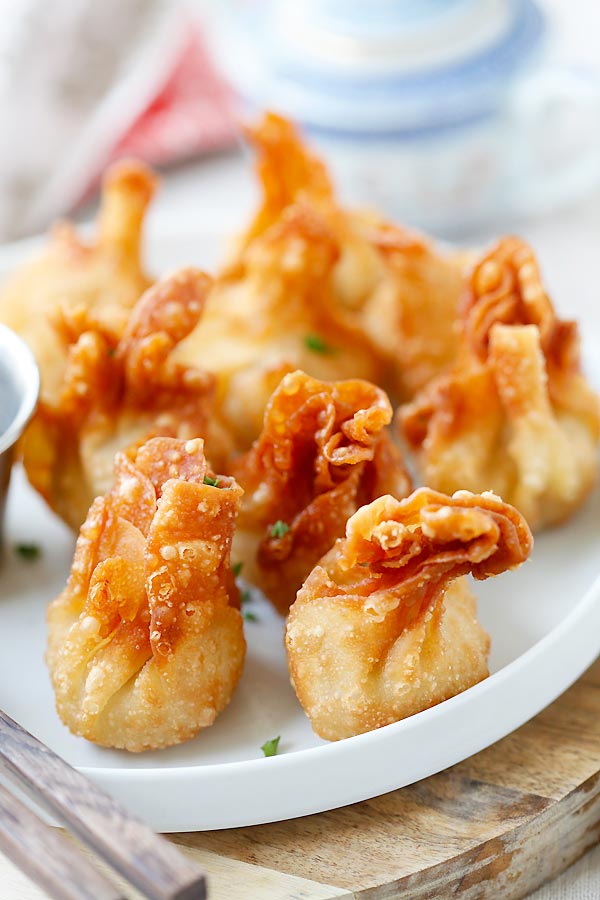 Onion Scallion Beef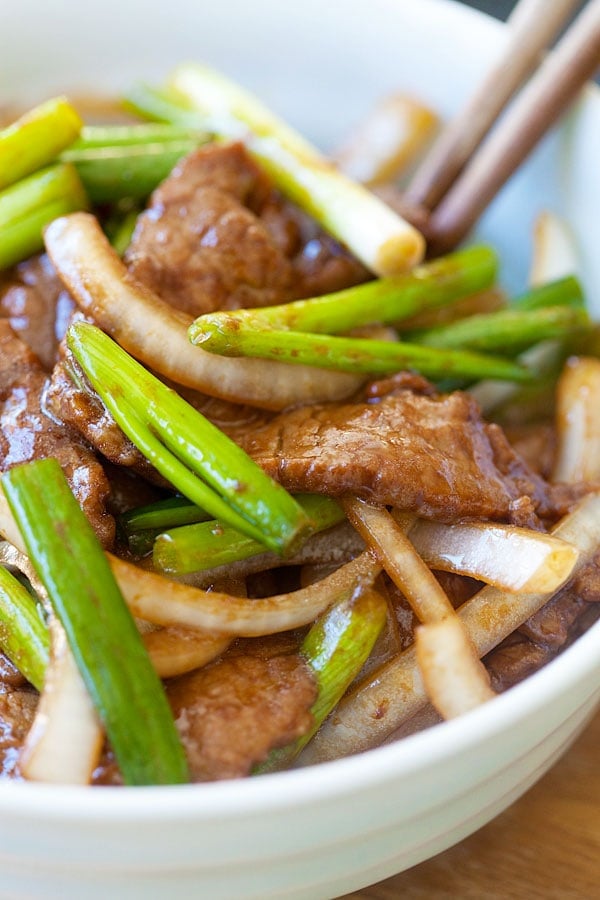 Thai Chicken Sate with Peanut Sauce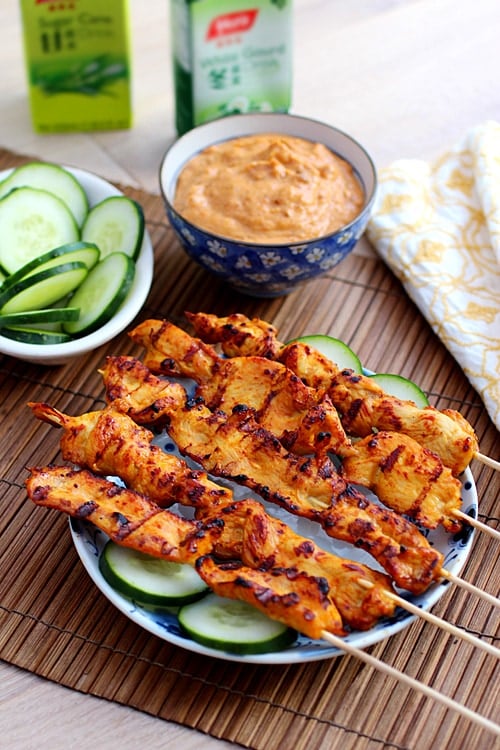 Thai Peanut Sauce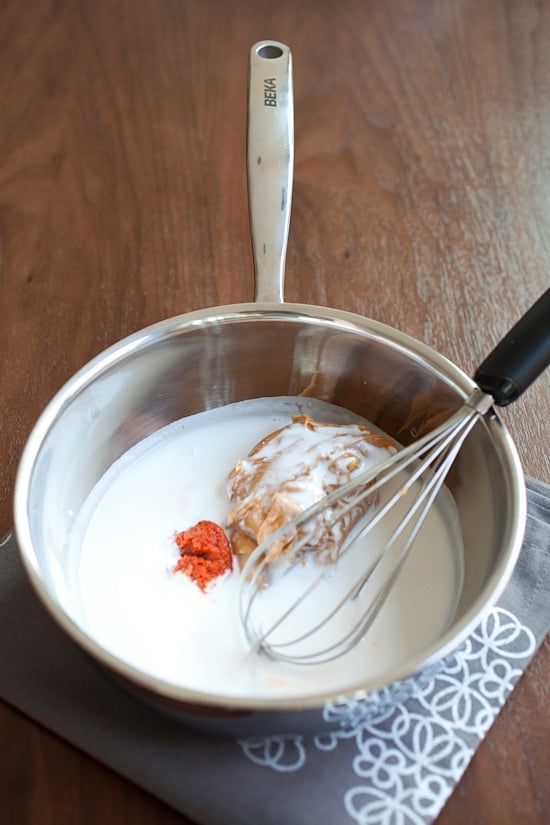 Limited Time Offer: $5.99 only. Available for download WORLDWIDE!
**Use it on Your Tablet, Mobile Phone, Desktop or Laptop**
Copyright © 2016 Rasa Malaysia. All rights reserved.