Miso-Marinated Sea Bass Recipe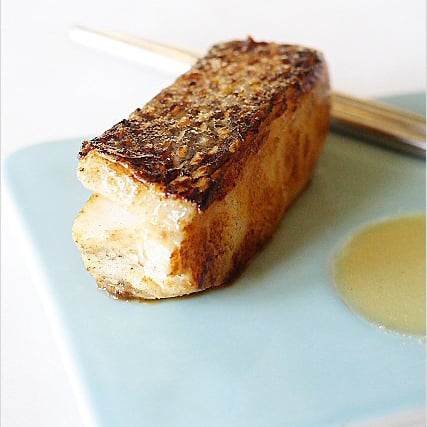 http://rasamalaysia.com/recipe-miso-marinated-sea-bass/
Miso-Marinated Sea Bass Recipe
I love Nobu's black cod with miso, but it's not easy to find fresh black cod in the market, at least not in my neighborhood. So I used Chilean sea bass instead. I love Chilean sea bass–the flesh is always so moist, tender, silky, and sweet. I also love the texture and the mouth feel of Chilean sea bass…it's absolutely perfect for this miso recipe…
As I made the sea bass with its skin on (which can be rather fishy), I added some ginger juice to the marinate to rid the potential fishy smell. I was right, the fatty skin of sea bass was fishy, so consider yourself warned if you try this sea bass recipe.
Sign Up for Email Updates
Enter your email for new updates: recipes, giveaways, and more!