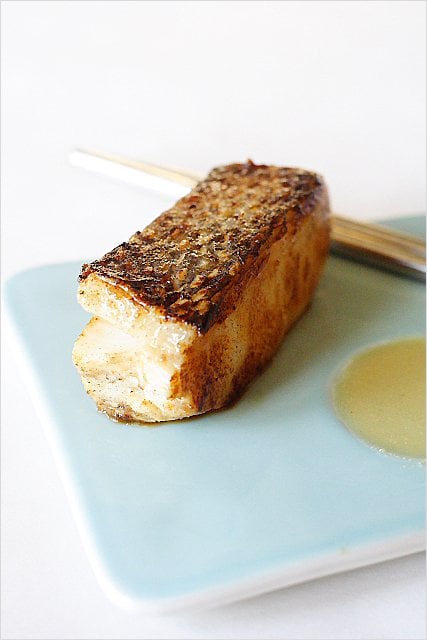 I love Nobu's black cod with miso, but it's not easy to find fresh black cod in the market, at least not in my neighborhood. So I used Chilean sea bass instead. I love Chilean sea bass–the flesh is always so moist, tender, silky, and sweet. I also love the texture and the mouth feel of Chilean sea bass…it's absolutely perfect for this miso recipe…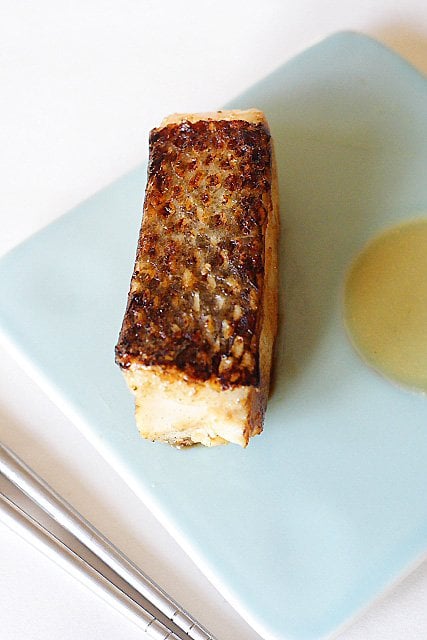 As I made the sea bass with its skin on (which can be rather fishy), I added some ginger juice to the marinate to rid the potential fishy smell. I was right, the fatty skin of sea bass was fishy, so consider yourself warned if you try this sea bass recipe.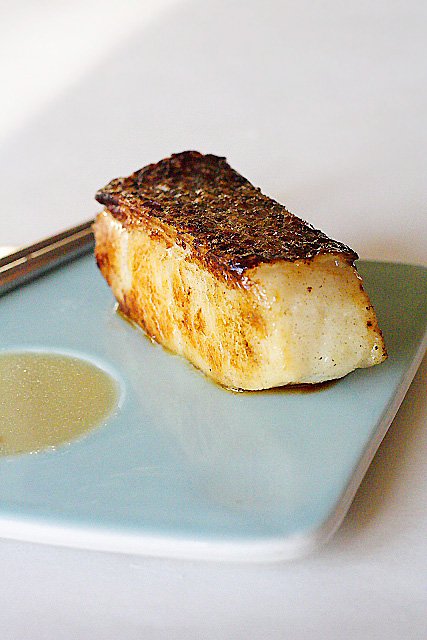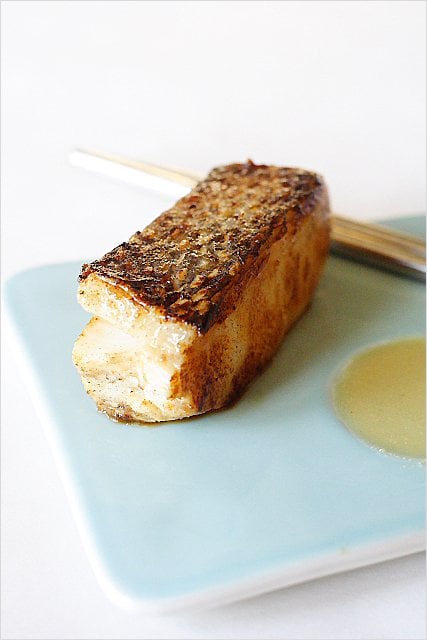 Recipe: Miso-Marinated Sea Bass
Ingredients:
Sea bass (about 5 oz. piece)
1 teaspoon white miso paste
1 teaspoon mirin
2 teaspoon sake
1/2 teaspoon ginger juice
1/2 teaspoon palm sugar (sugar)
Method:
In a small bowl, mix the marinates well and save some for the plating. Drop the sea bass into the marinate, coat well, and leave in the fridge for a few hours.
Preheat an indoor grill and lightly wipe off (with fingers) any excess miso marinate clinging to the sea bass but don't rinse it off. Place the fish on the grill and lightly grill on both sides until the surface turns brown. Transfer the fish fillets to the oven (350 degree) and bake for 10-15 minutes. Serve hot.
Most-Pinned Recipes
Ginger Garlic Baked Chicken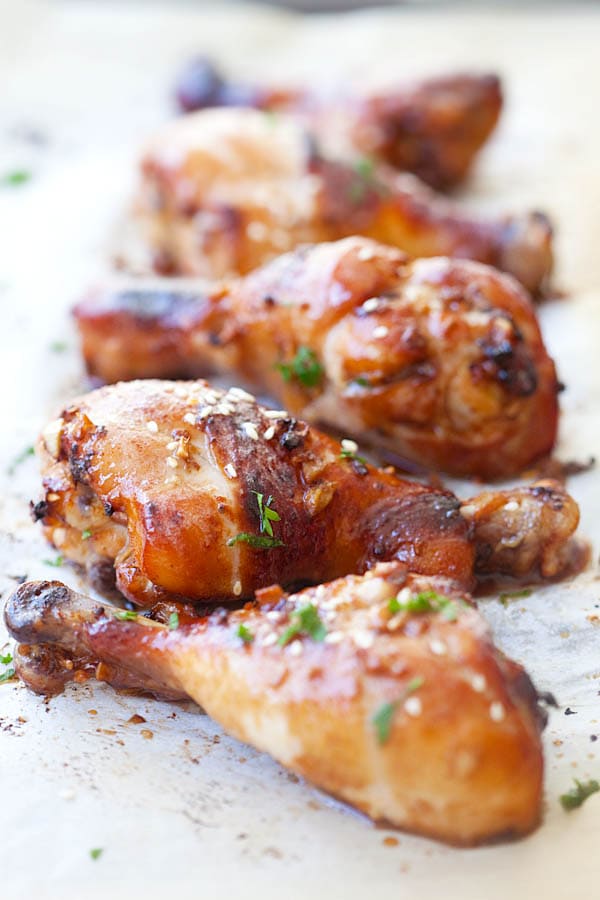 Crab Rangoon (Cream Cheese Wontons)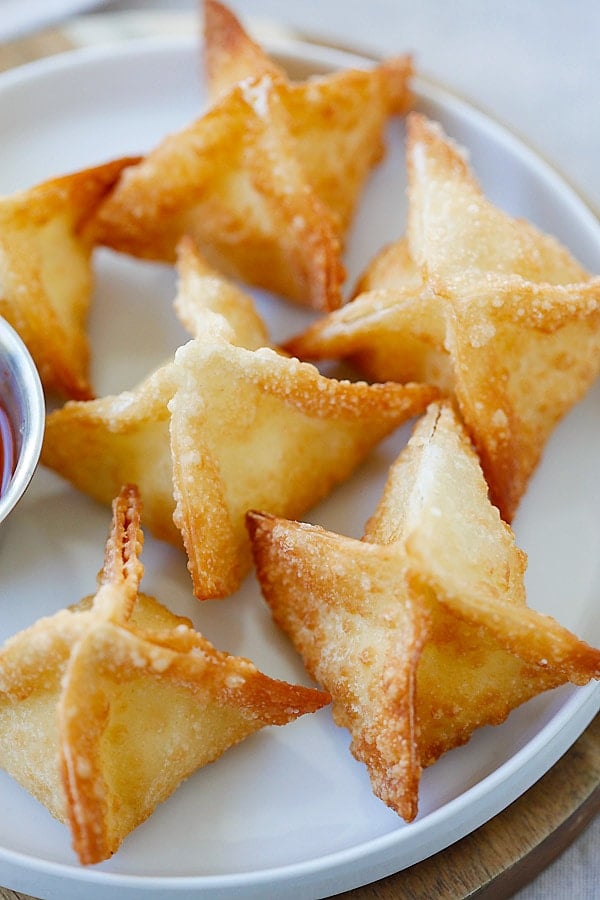 Chicken Wontons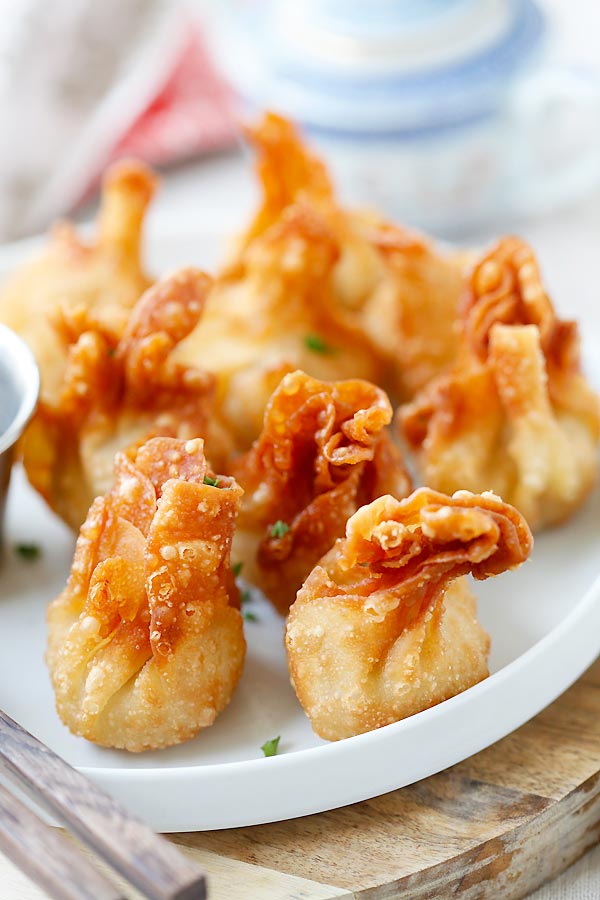 Onion Scallion Beef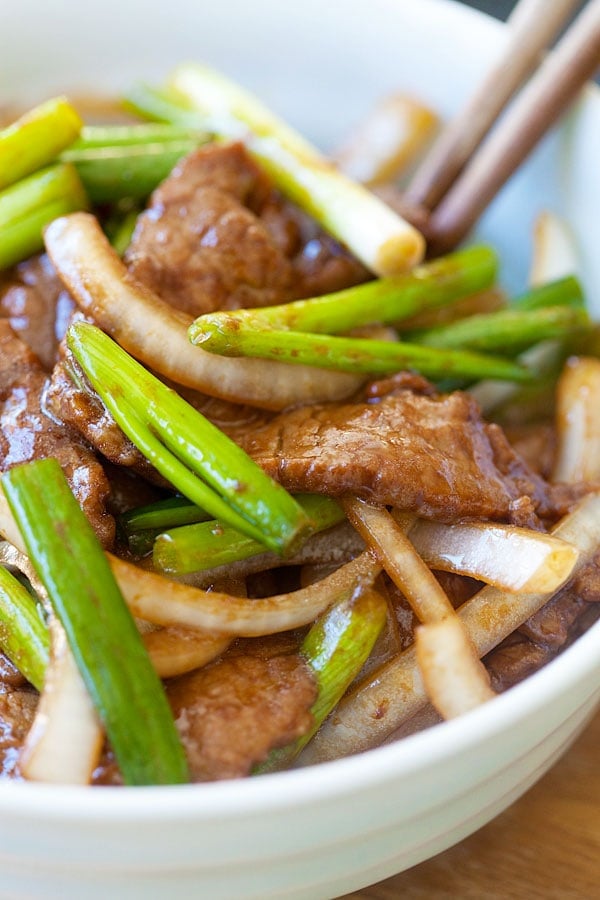 Thai Chicken Sate with Peanut Sauce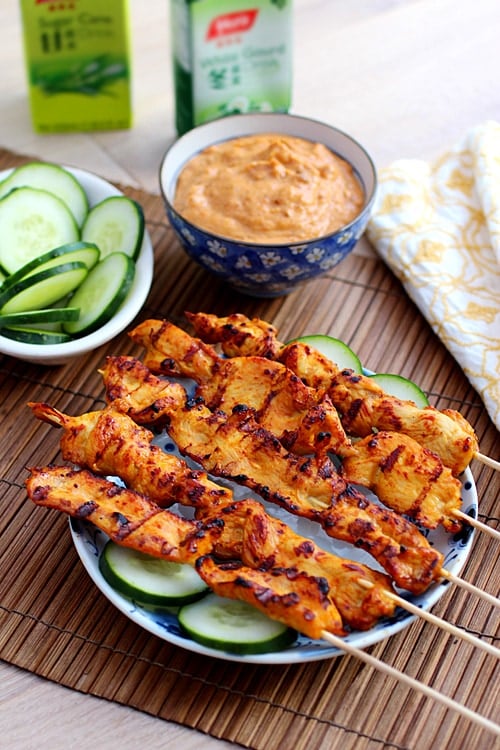 Thai Peanut Sauce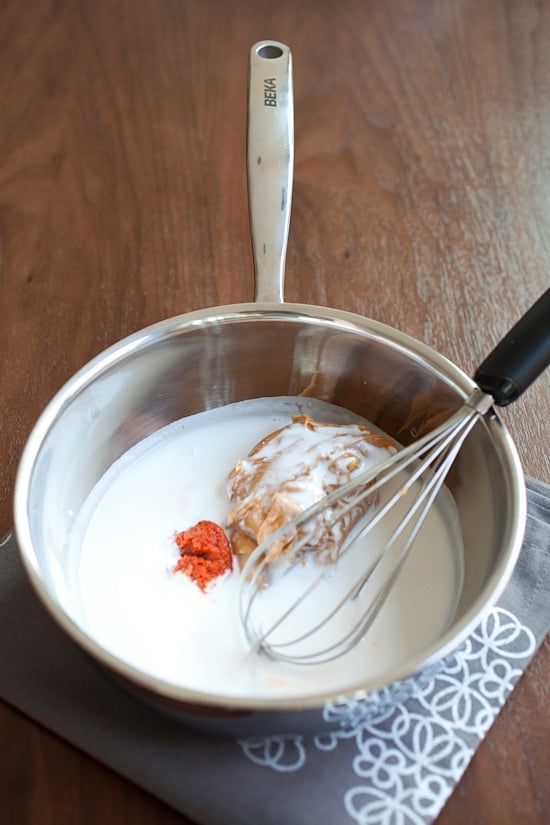 Limited Time Offer: $5.99 only. Available for download WORLDWIDE!
**Use it on Your Tablet, Mobile Phone, Desktop or Laptop**
Copyright © 2016 Rasa Malaysia. All rights reserved.