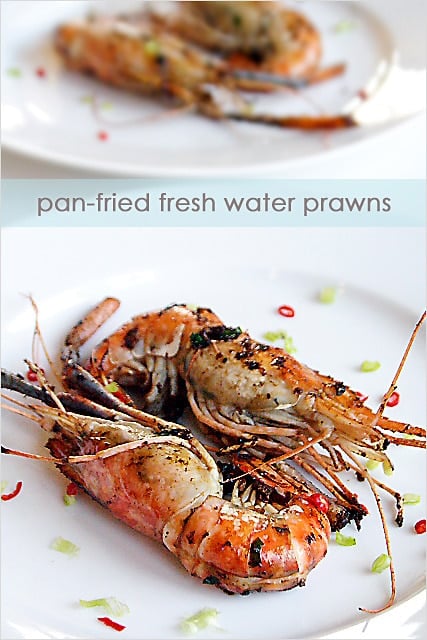 This pan-fried prawns recipe is probably one of the easiest but remarkably delicious recipes for prawns–fresh water prawns pan-fried with soy sauce, cooking wine, and a wee bit of sugar. In Chinese, this dish is called 干烧虾.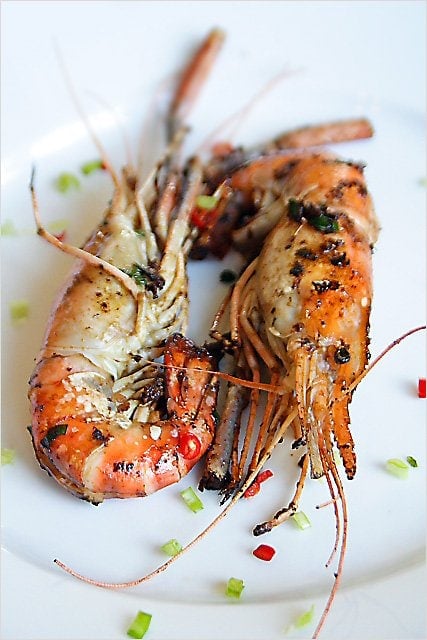 Fresh water prawn is a great choice because of the texture of the prawns, and the juicylicious and rich taste in the heads. I love fresh water prawns a lot, the taste is probably second only to live spot prawns in my opinion. The best seafood doesn't always have to come from the sea…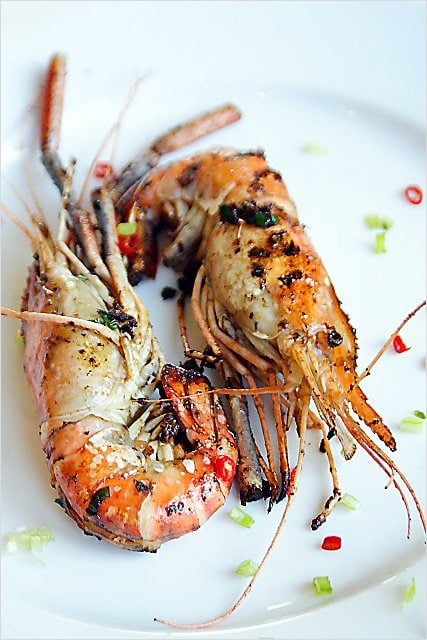 Of course you can try this recipe with regular shrimp/prawn. They taste as good. I am partial to fresh water prawns because they are such beauty.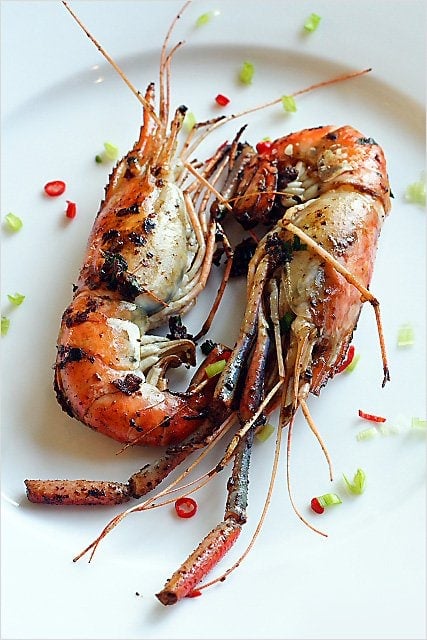 Love Prawn? Check out other shrimp/prawn recipes on Rasa Malaysia
(Chinese recipes, prepare authentic Chinese food now!)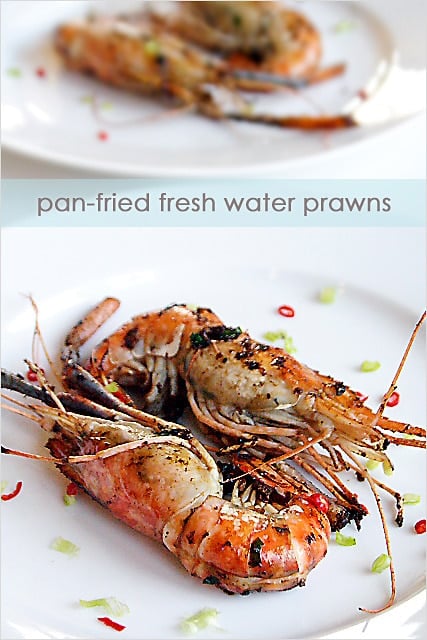 Recipe: Pan-fried Prawns (Fresh Water Prawns)/干烧虾
Ingredients:
6 fresh water prawns (or jumbo prawns or big prawns)
1 clove garlic (finely chopped)
1 teaspoon soy sauce
1 teaspoon rice wine or shaoxing wine
1/2 teaspoon sugar
1 teaspoon chopped scallions
1 teaspoon cooking oil
Method:
Heat up a wok with cooking oil. Drop in the chopped garlic and lightly saute till light brown. Add in the fresh water prawns, soy sauce, wine, sugar and do a few quick stir. Use the wok turner to press each prawn down (pan-frying) for both sides of the prawn. Add in the chopped scallions and serve hot.
Cook's Note:
The wok will get really dry and the prawns might appear burned but it's fine as it will add that "charred" flavor to the prawns.
Most-Pinned Recipes
Ginger Garlic Baked Chicken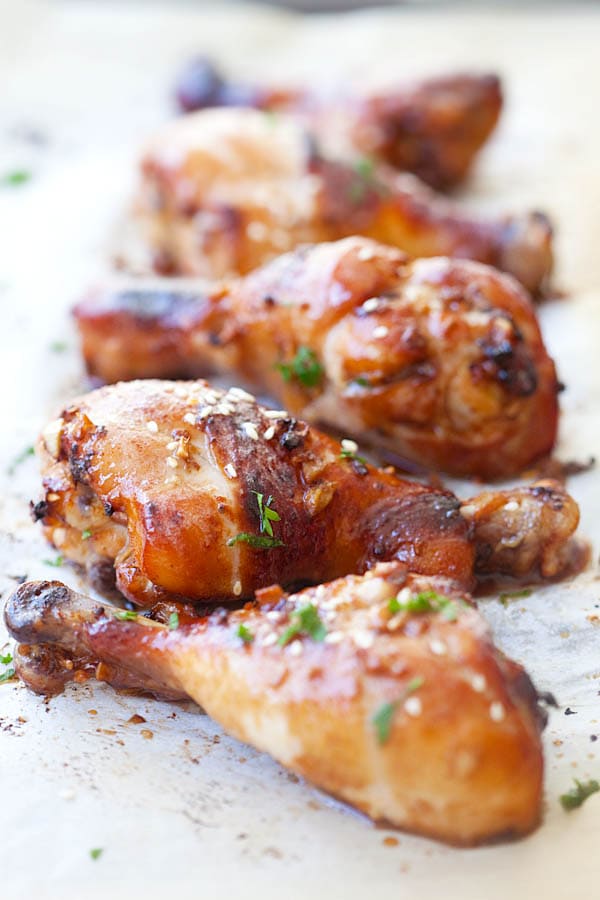 Crab Rangoon (Cream Cheese Wontons)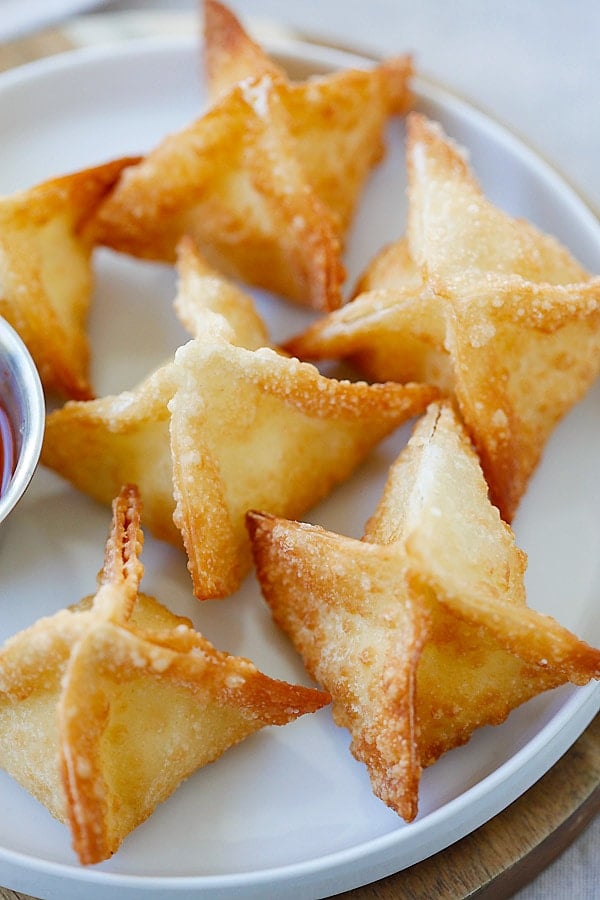 Chicken Wontons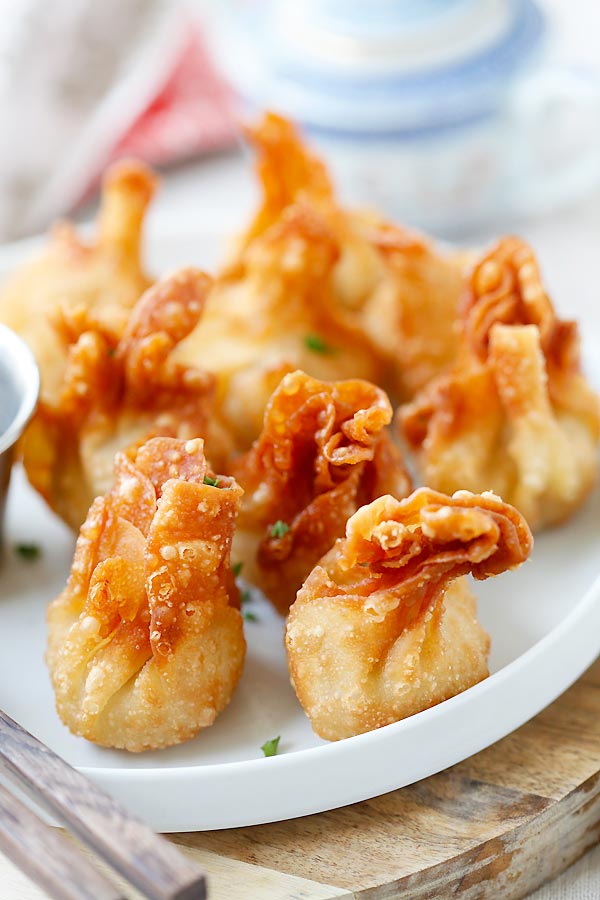 Onion Scallion Beef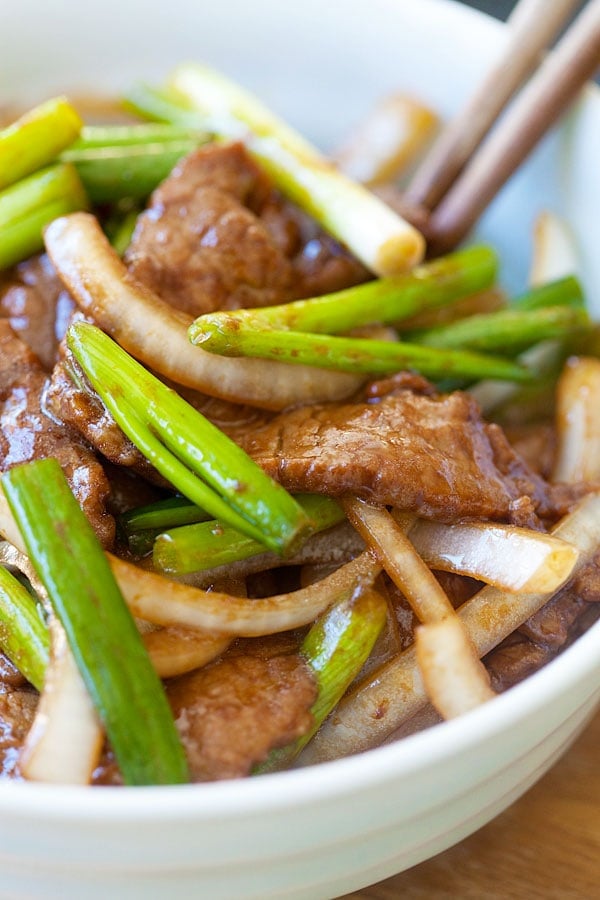 Thai Chicken Sate with Peanut Sauce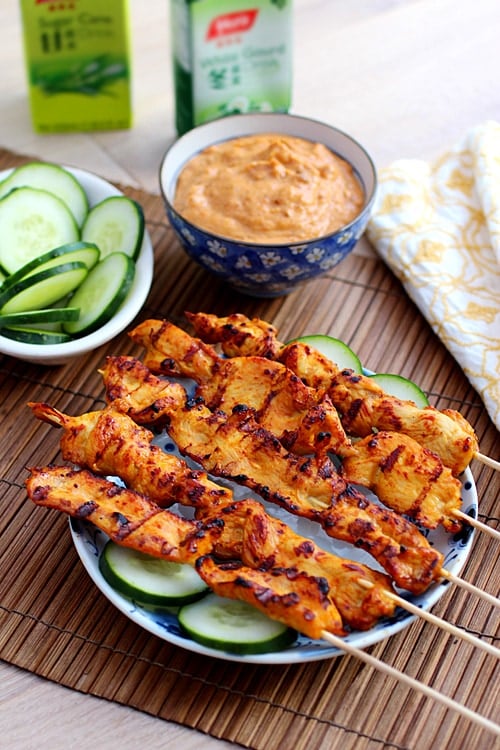 Thai Peanut Sauce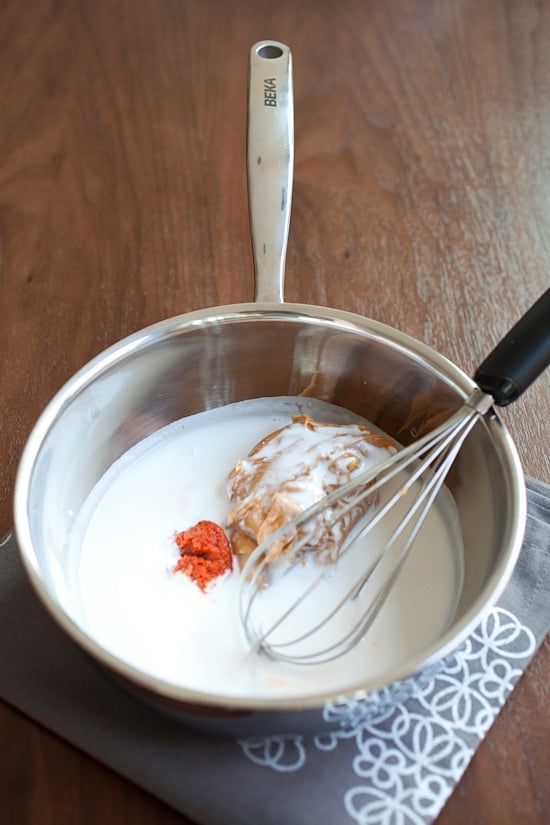 Limited Time Offer: $5.99 only. Available for download WORLDWIDE!
**Use it on Your Tablet, Mobile Phone, Desktop or Laptop**
Copyright © 2016 Rasa Malaysia. All rights reserved.