The soft shell crab season is about to start (it usually runs from May to July) and I thought I would share a soft shell crab recipe that I really like with you.
Typically found in Japanese restaurants, these homemade soft shell crabs were coated with panko, deep fried, and served with ginger ponzu sauce. The radish sprouts–seasoned with just a wee bit of olive oil, salt, and black pepper–add extra punch and lend a tint of peppery flavor to this dish without requiring too much effort…
Panko, or Japanese bread crumb is one of the many secrets of Japanese cooking. The roughly shaped bread crumbs create light, airy, and extra-crunchy coating on fried foods, especially on these soft shell crabs. Packed in a plastic bag, panko can be easily found in Asian markets…
I simply adore soft shell crab. It's a real delicacy and a true treasure as the whole crab can be eaten as is–which is a great perk in my opinion as I don't have to crack up a storm to extract the crab meat from the shell–so less hardwork and more gastronomic goodness. Now, that's a keeper.
Recipe: Panko-crusted Soft Shell Crab with Ginger Ponzu Sauce
Ingredients:
4 soft shell crabs
1 egg (lightly beaten)
1/2 cup Panko (Japanese bread crumbs)
Salt & black pepper
1 box radish sprouts
Olive oil
Dipping Sauce:
5 tablespoons Ponzu sauce
1/2 inch fresh ginger (grated)
Method:
1) Heat up vegetable oil to 300 degrees in a deep pot or deep fryer.
2) Clean the crabs with water and blot them dry with paper towels.
3) Coat crabs with the egg and then panko. Make sure that the crabs are well-coated with panko before you fry them.
4) Deep fry each crab separately until the shell turns red and the panko becomes golden brown.
5) Remove and drain crabs; set aside.
6) Discard the roots of the radish sprouts.
7) Season the radish sprouts with a little olive oil, salt, and black pepper.
8) Mix the ponzu sauce with the grated ginger and transfer to a small serving bowl.
On a plate, serve the crabs on a bed of radish sprouts and the ponzu sauce.
Other Japanese Recipes:
Most-Pinned Recipes
Ginger Garlic Baked Chicken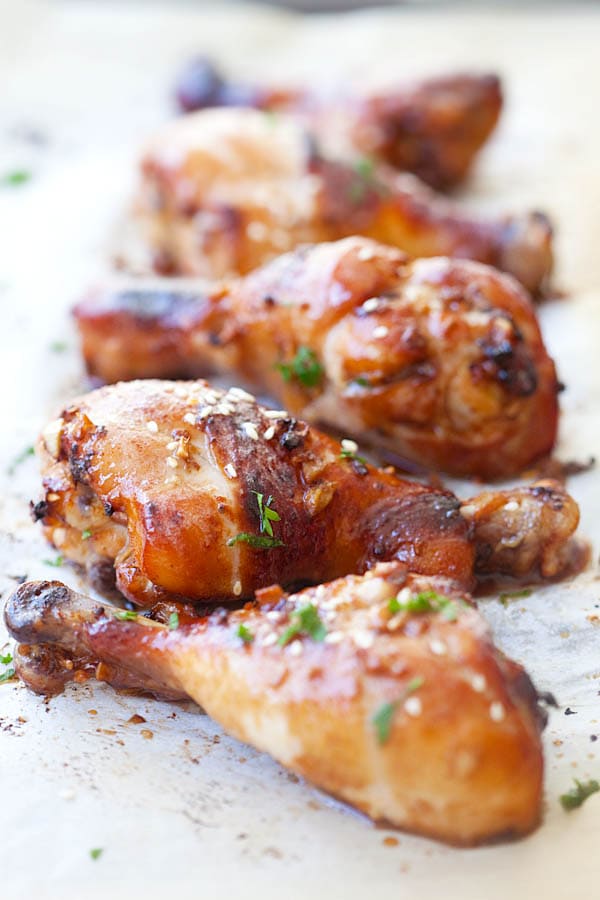 Crab Rangoon (Cream Cheese Wontons)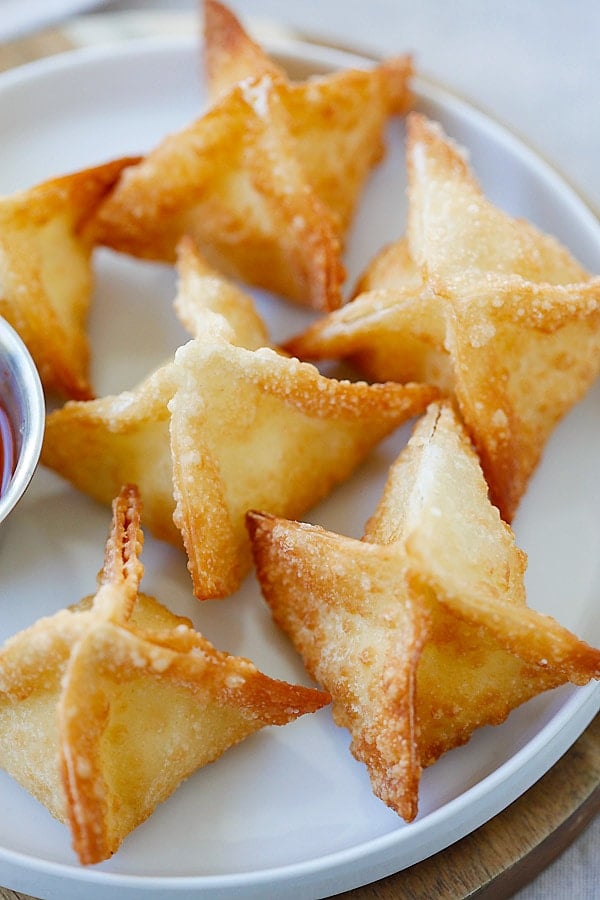 Chicken Wontons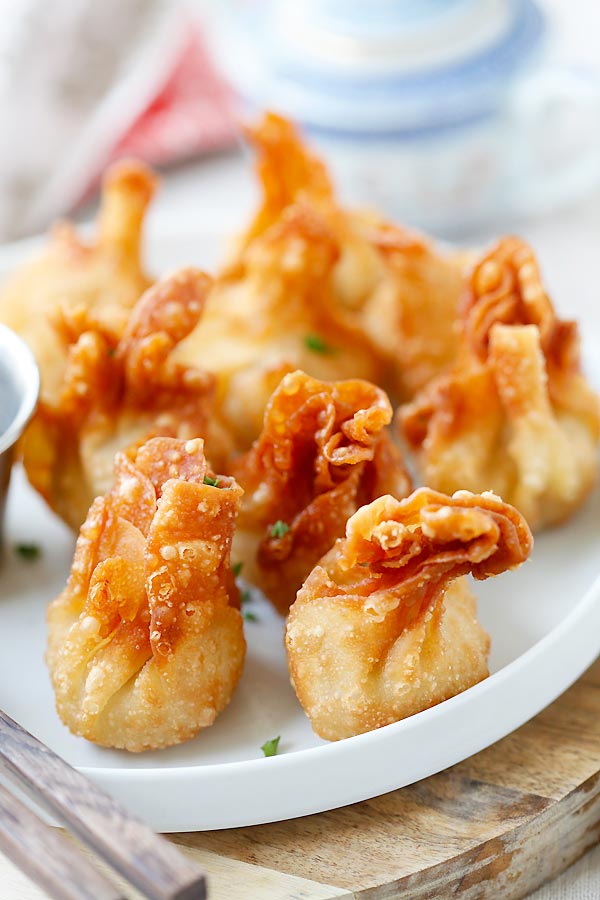 Onion Scallion Beef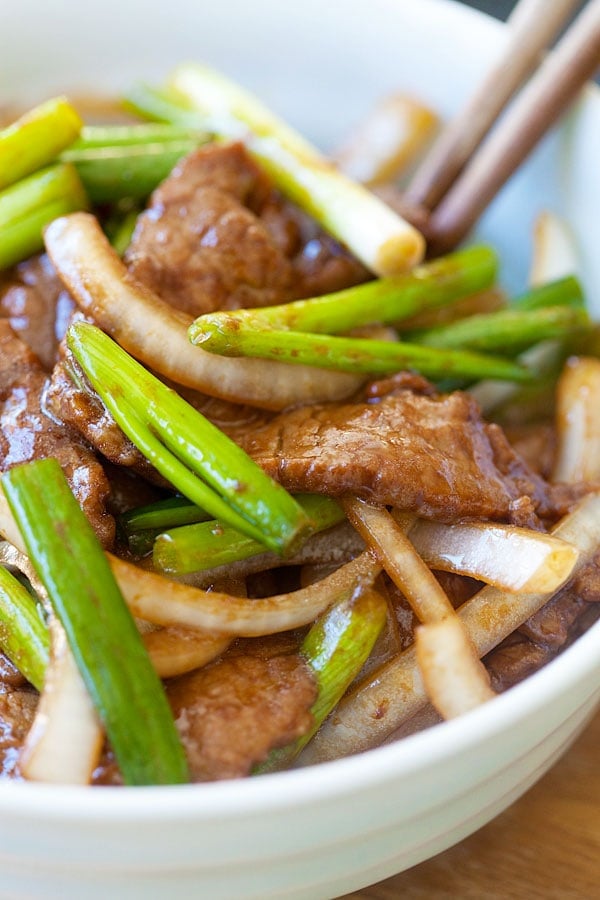 Thai Chicken Sate with Peanut Sauce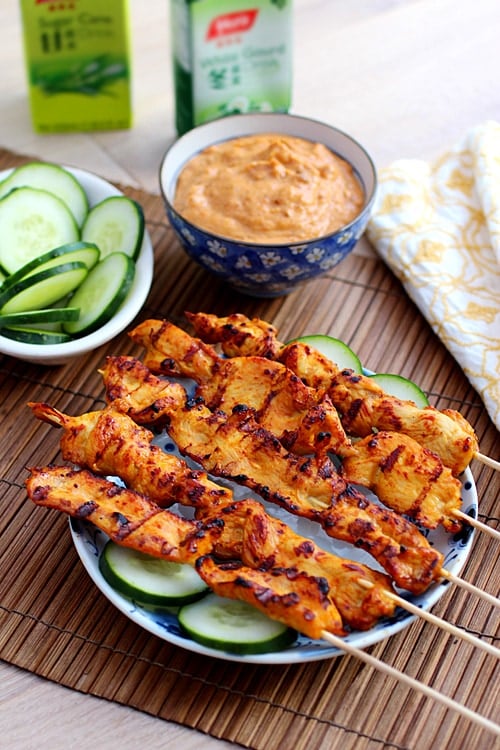 Thai Peanut Sauce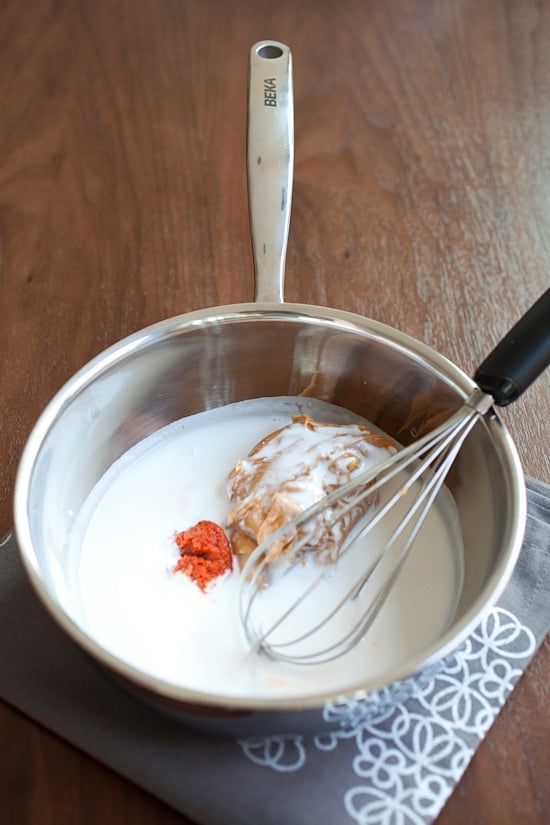 Limited Time Offer: $5.99 only. Available for download WORLDWIDE!
**Use it on Your Tablet, Mobile Phone, Desktop or Laptop**
Copyright © 2016 Rasa Malaysia. All rights reserved.