Still searching for that perfect recipe to wow your special someone on New Year's Eve? Find no more as I've got a sophisticated (and elegant) recipe which is very easy to prepare and take no more than 30 minutes of cooking time.
These sweet and creamy fresh scallops are served on a bed of lightly sautéd Buna Shimeji mushrooms, and the spicy cream sauce offers a memorable and different twist to this simple concoction.
Pair them with two glasses (or more!) of champagne or your favorite white wine and you have yourself a restaurant style New Year Eve's dinner.
Now, you just have to find that romantic spot to watch the fireworks.
Happy New Year!
Seared Scallops in Spicy Cream Sauce with Buna Shimeji Mushrooms
Serves 2
Ingredients:
2 packs of Buna Shimeji Mushrooms (one pack per serving)
6 sea scallops (3 per serving)
1 tablespoon of oil
2 teaspoons of Japanese mirin (sweet glutinous rice wine)
2 tablespoons of butter
Salt to taste
Spicy Cream Sauce
5 tablespoons of Mayonnaise
1 teaspoons of garlic chili sauce
A few drops of lemon juice
A dash of sugar
Method:
Pat the scallops dry and season lightly with salt and pepper.
Heat 1 tablespoon of oil in a large, heavy nonstick skillet over moderate heat, and sear the scallops for 3-5 minutes until both sides of the scallops turn golden brown. Set aside.
Heat 2 tablespoons of butter and sauté the 2 packs of Buna Shimeji mushrooms lightly. Add 2 teaspoons of mirin and salt to taste and stir well. Dish up the mushrooms in equal proportion onto 2 serving plates.
Mix all ingredients of the spicy cream sauce in a small bowl.
Arrange 3 seared scallops on top of the mushrooms on each plate. Add some spicy cream sauce on the plate.
Garnish with parsley and chopped chives.
Most-Pinned Recipes
Chili Lime Chicken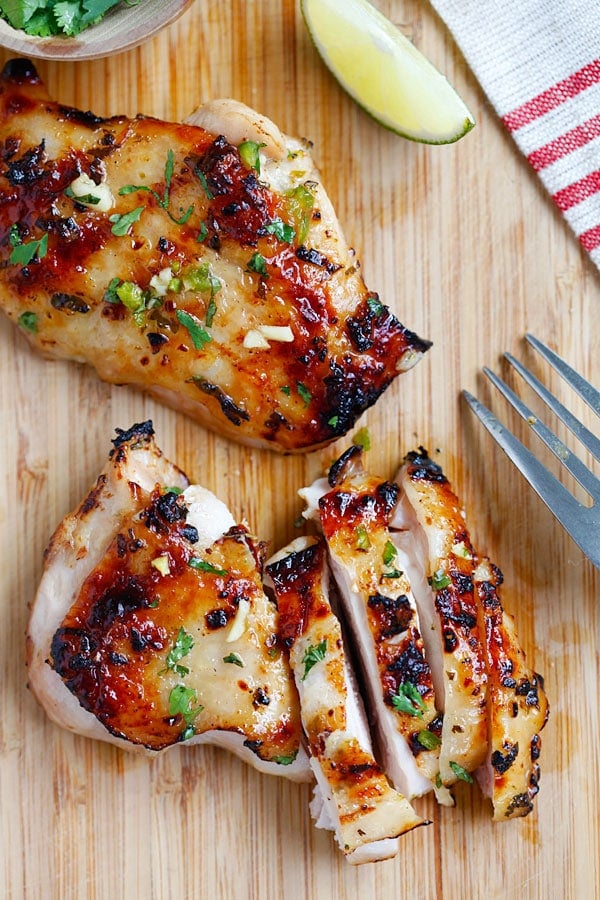 Parmesan Baked Chicken Nuggets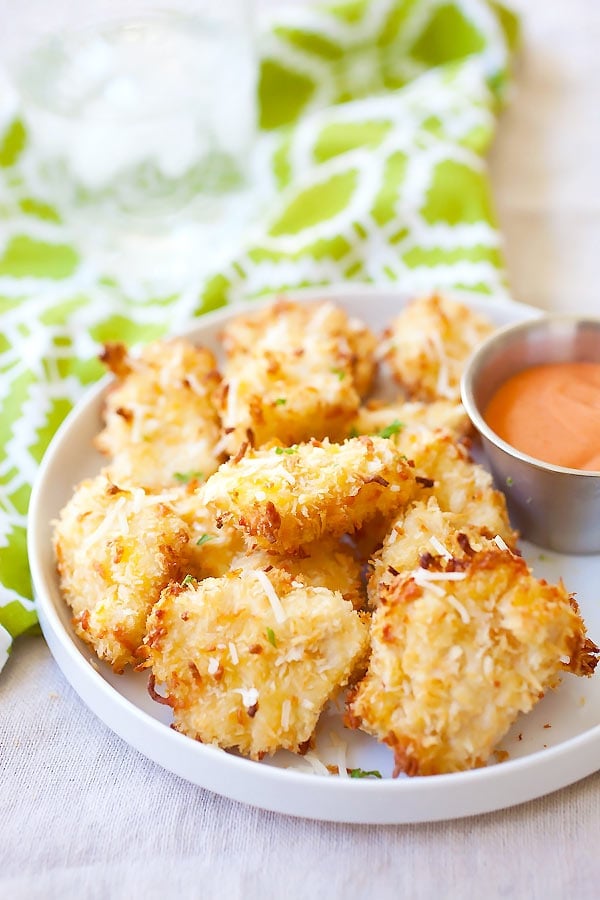 Garlic Herb Cheese Bombs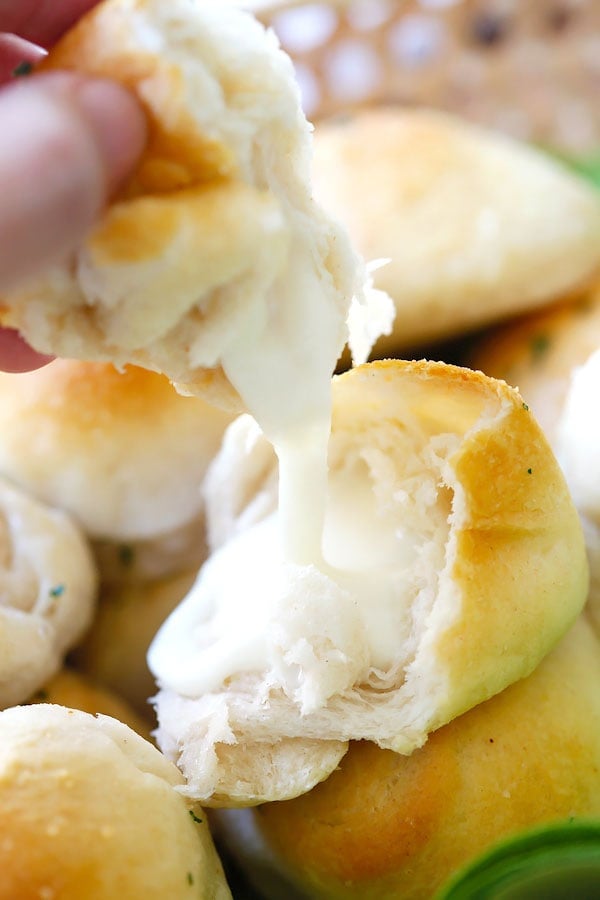 Cilantro Lime Chicken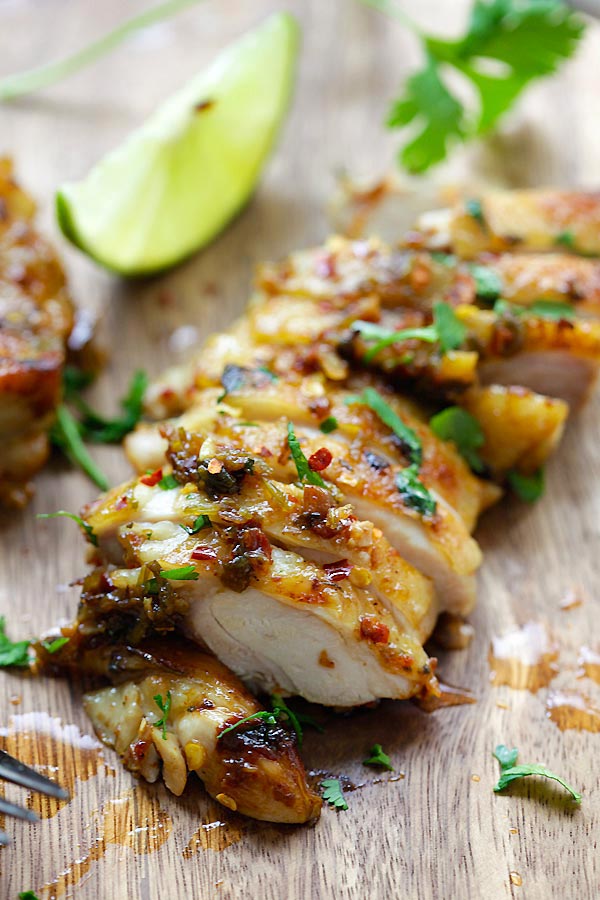 Parmesan Garlic Noodles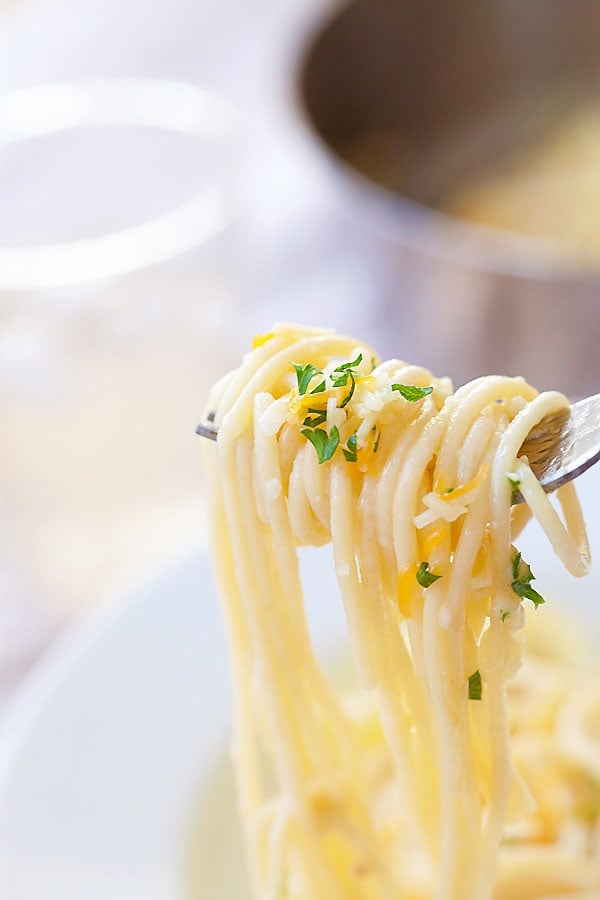 Garlic Herb Roasted Potatoes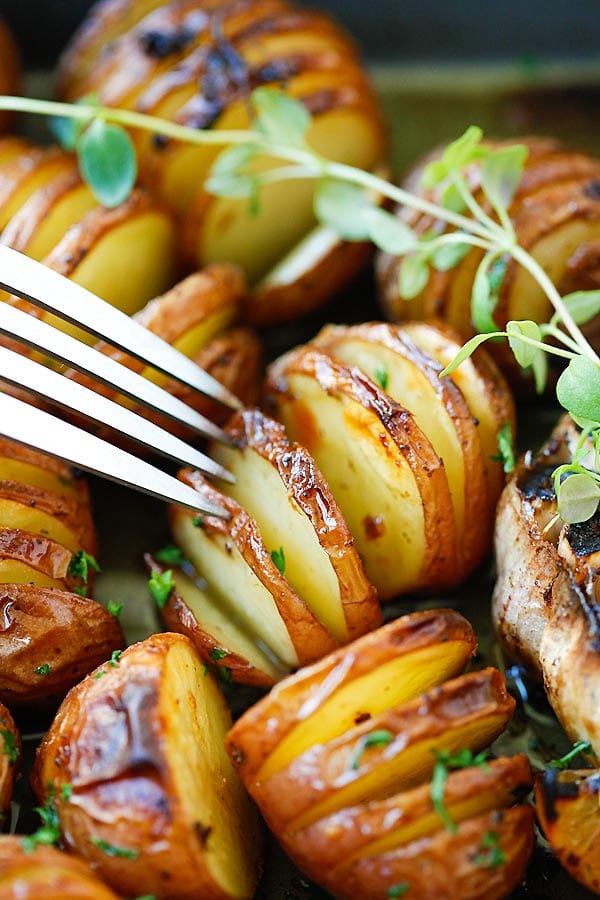 Parmesan Roasted Cauliflower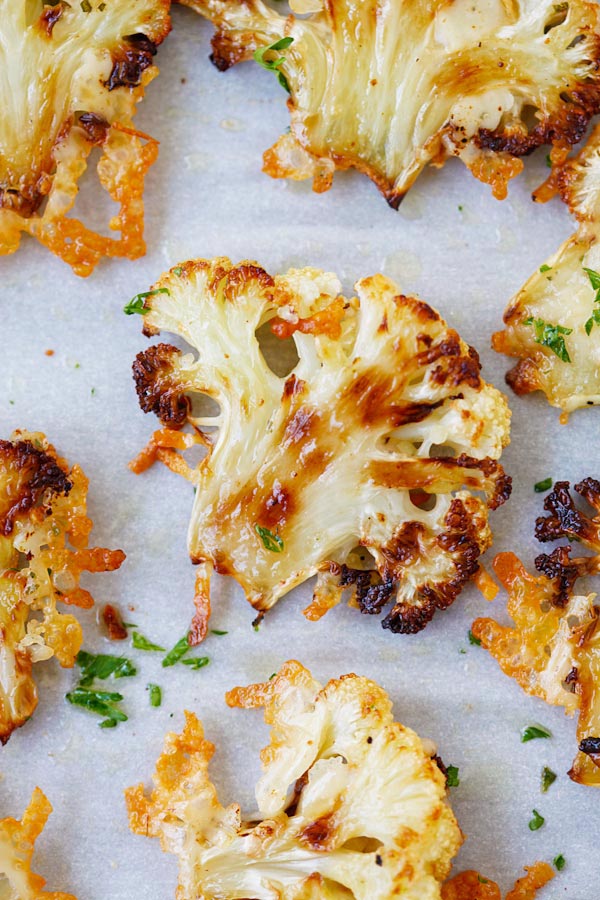 Honey Garlic Salmon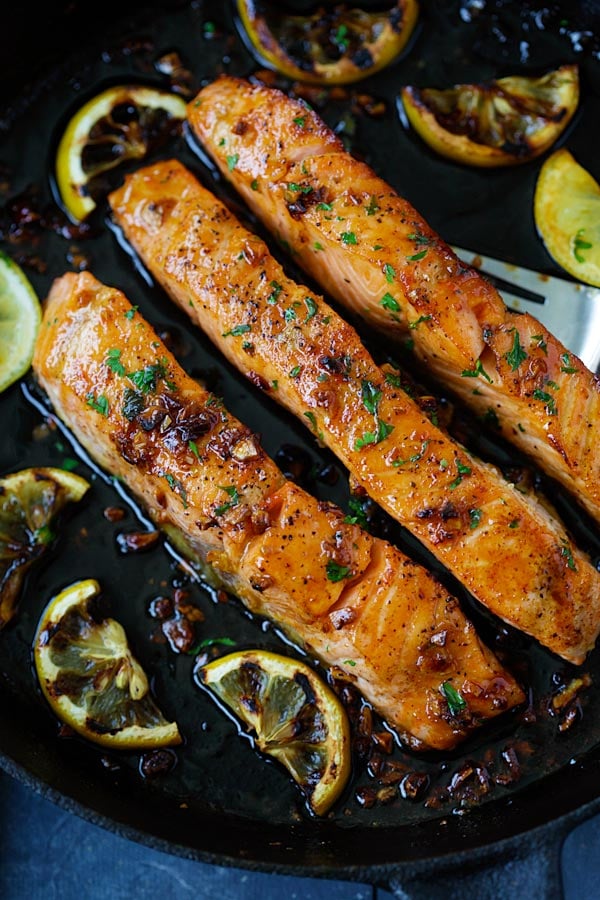 Shrimp Scampi Linguine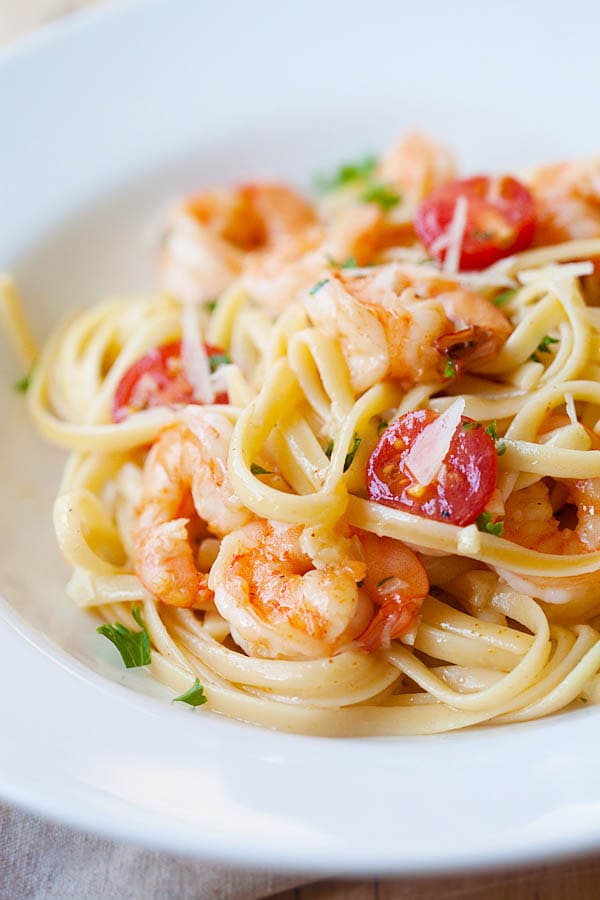 Brazilian Cheese Bread (Pão de Queijo)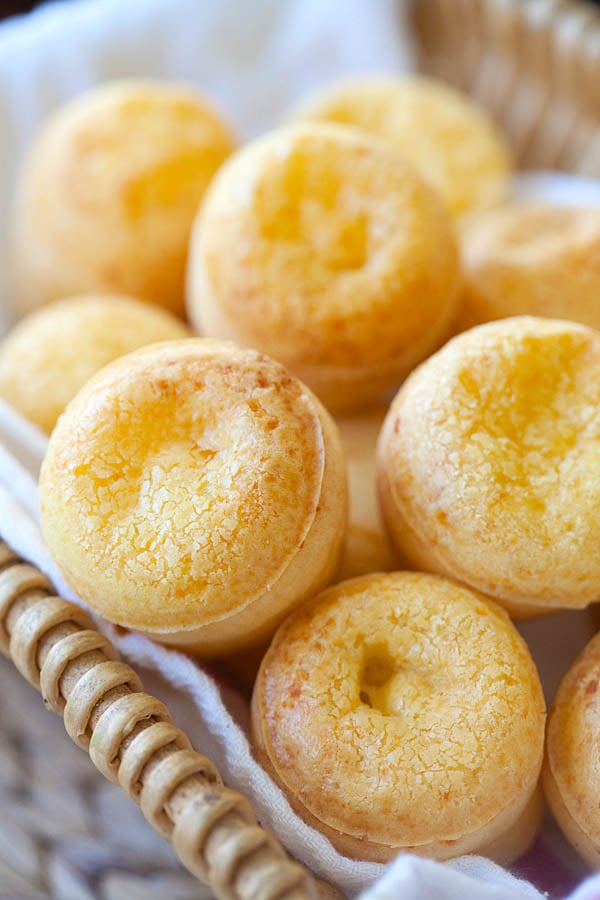 Creamy Garlic Chicken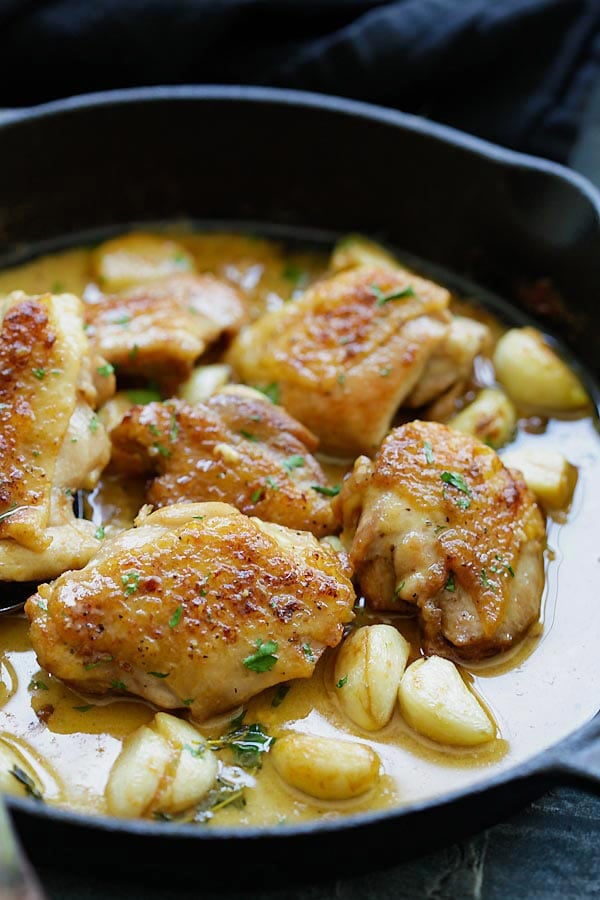 Mini Garlic Monkey Bread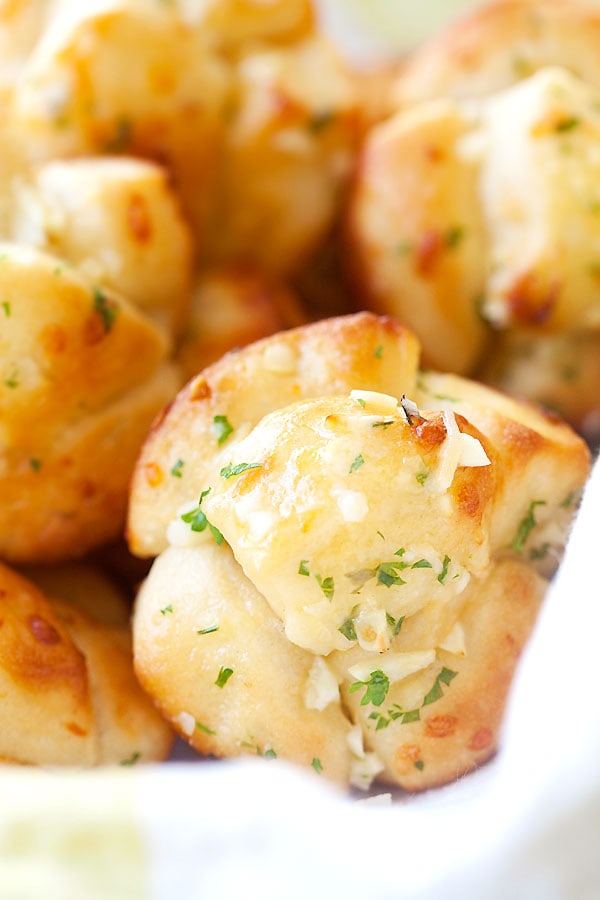 Limited Time Offer: $5.99 only. Available for download WORLDWIDE!
**Use it on Your Tablet, Mobile Phone, Desktop or Laptop**
Copyright © 2016 Rasa Malaysia. All rights reserved.