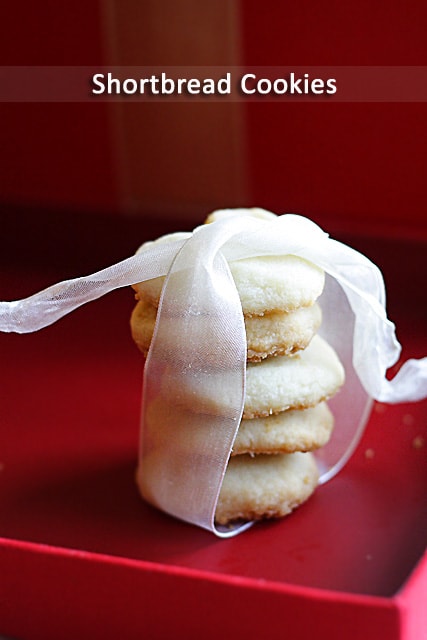 One thing I resolved to do better is learning how to bake, so when I was home this past trip, I managed to pick up a ton of baking essentials: cookie cutters, scale, baking thermometer, cake tester, scraping spoons, etc. (Things are a lot cheaper in Malaysia despite the weak dollars!).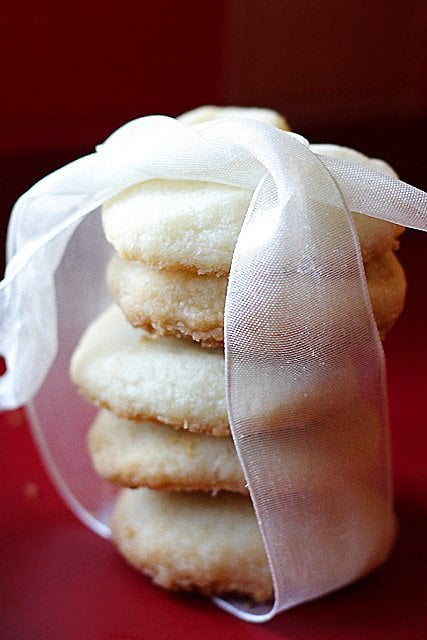 Last weekend, I unwrapped all my shiny new baking gear and put them to good use. I made some shortbread cookies. I am always green with envy when I see blogs graced with adorable and beautiful cookie pictures such as this, this, and this–the ribbon, the composition of the pictures, and those little cookies that you just wanted to scratch from the monitor and pop them in your mouth–so I decided to dress up my blog with some eye-candy pictures, too…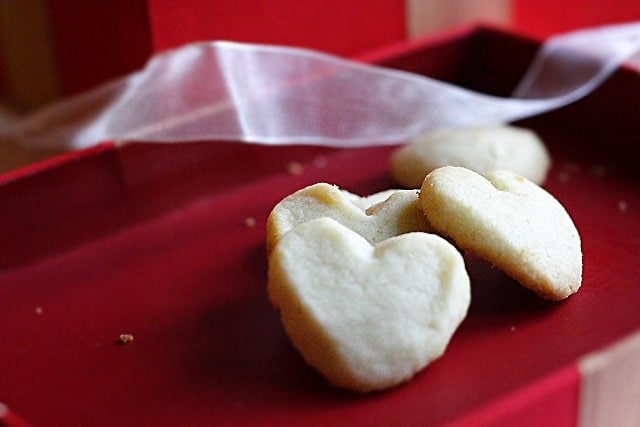 Not too shabby, huh?
My recipe is adapted from Joy of Cooking. It's really simple to follow and almost fail-proof (that's always a big plus). I really like the shortbread cookies. They are simply delicious.
Rate This
Recipe Name
Average Rating

Based on 8 Review(s)