Shrimp and Green Beans Curry Recipe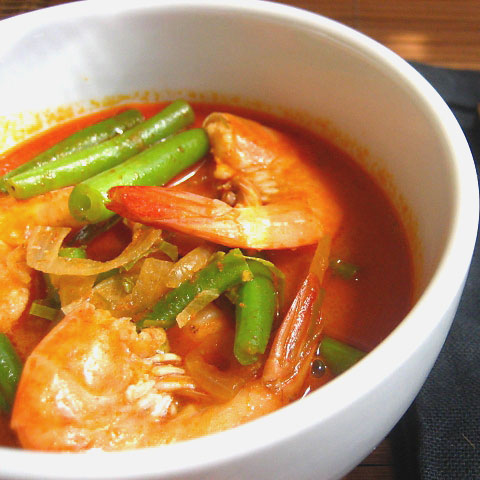 http://rasamalaysia.com/recipe-shrimp-and-green-beans-curry_20/
Shrimp and Green Beans Curry Recipe
I am starting a new series of recipes for the busy bees who do not have all the sweet time in the world to cook up a storm in the kitchen on a daily basis. I, for one, do not have the luxury to cook something elaborate each day. Just like many of you, I have a day job to tend to, endless chores to run, heaps of dirty laundry to wash, and let's not forget the mundane cleaning tasks (no, I do not have a maid!).
Sign Up for Email Updates
Enter your email for new updates: recipes, giveaways, and more!