I am starting a new series of recipes for the busy bees who do not have all the sweet time in the world to cook up a storm in the kitchen on a daily basis. I, for one, do not have the luxury to cook something elaborate each day. Just like many of you, I have a day job to tend to, endless chores to run, heaps of dirty laundry to wash, and let's not forget the mundane cleaning tasks (no, I do not have a maid!).
Without sounding too much like Rachel Ray, my 30-minute recipes are simple, hassle-free, and delicious. Anyone can make them in a whip and here is my first "Rasa Malaysia 30-minute meal."
Shrimp and Green Beans Curry Recipe
Ingredients:
1/2 lb. shrimps
2 shallots (sliced)
4 tablespoons red curry paste
1 cup of water
1 small can of coconut milk (5.6 oz size)
Salt to taste / fish sauce to taste
4 kaffir lime leaves (cut into tiny and thin strips)
8-10 green beans (cut into 3-inch strips)
3 bird's eyes chilies (pounded)
Method:
Heat up your wok with some cooking oil. Stir-fry the sliced shallots until fragant; add in the red curry paste, shrimps and quickly stir before adding the coconut milk and water. Bring to boil and add in the green beans, kaffir lime leaves, bird's eye chilies, and salt (or fish sauce) to taste. Cook for another 1 minute. Serve hot with steamed white rice.
Cook's Notes:
I like my shrimps with the shells on (but without the heads) when I cook curry. If you prefer your shrimps shelled and deveined, this recipe will work just fine.
For red curry paste, Rasa Malaysia recommends Maesri brand from Thailand.
For coconut milk, Rasa Malaysia recommends Chaokoh brand from Thailand.
Most-Pinned Recipes
Ginger Garlic Baked Chicken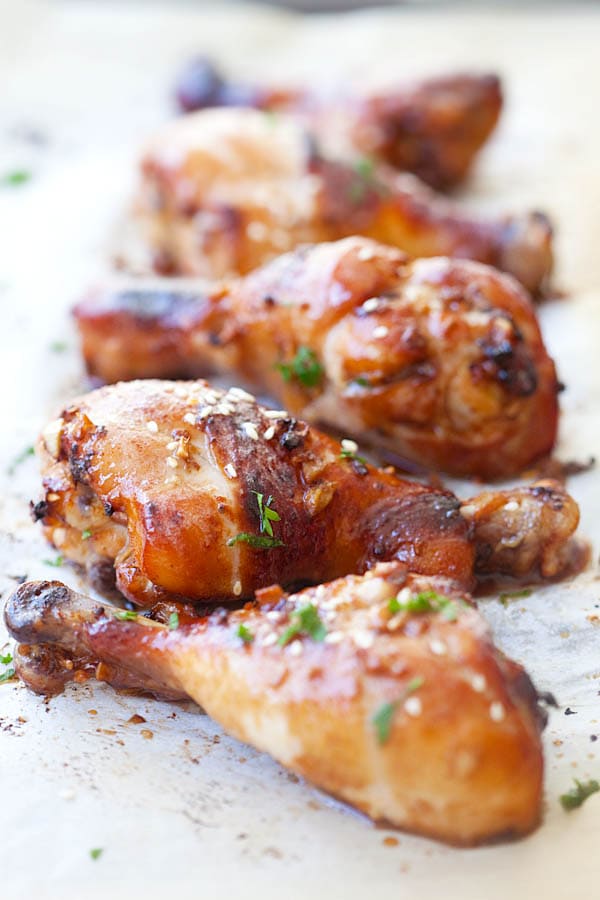 Crab Rangoon (Cream Cheese Wontons)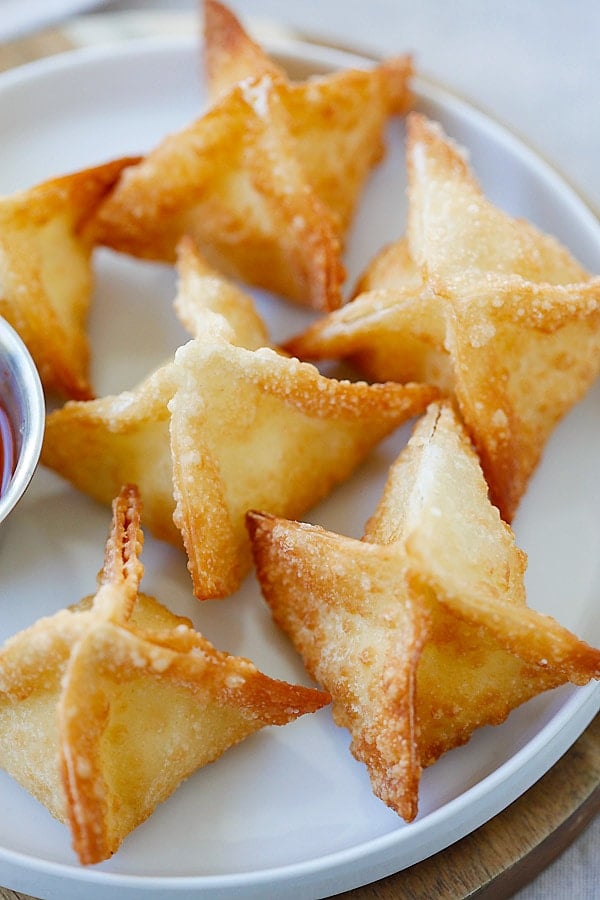 Chicken Wontons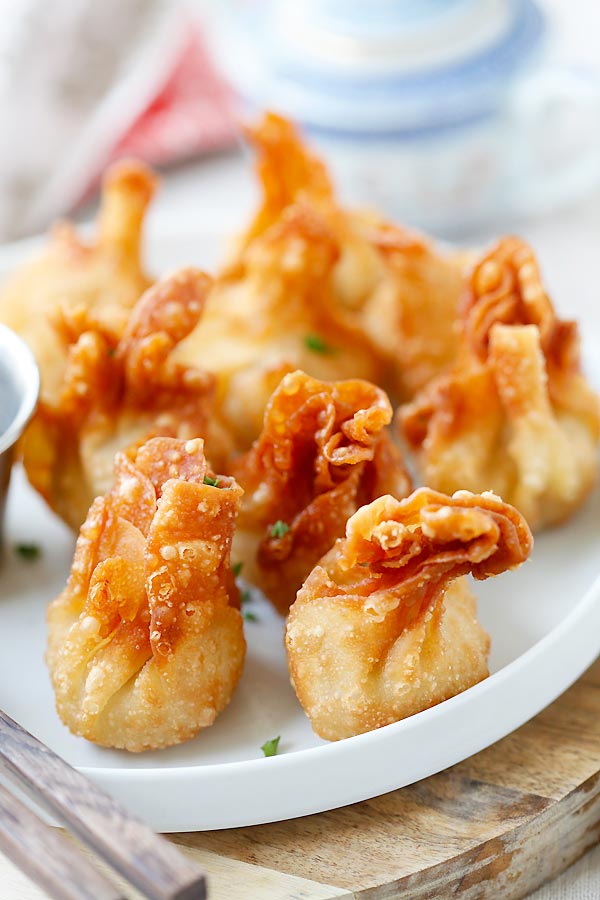 Onion Scallion Beef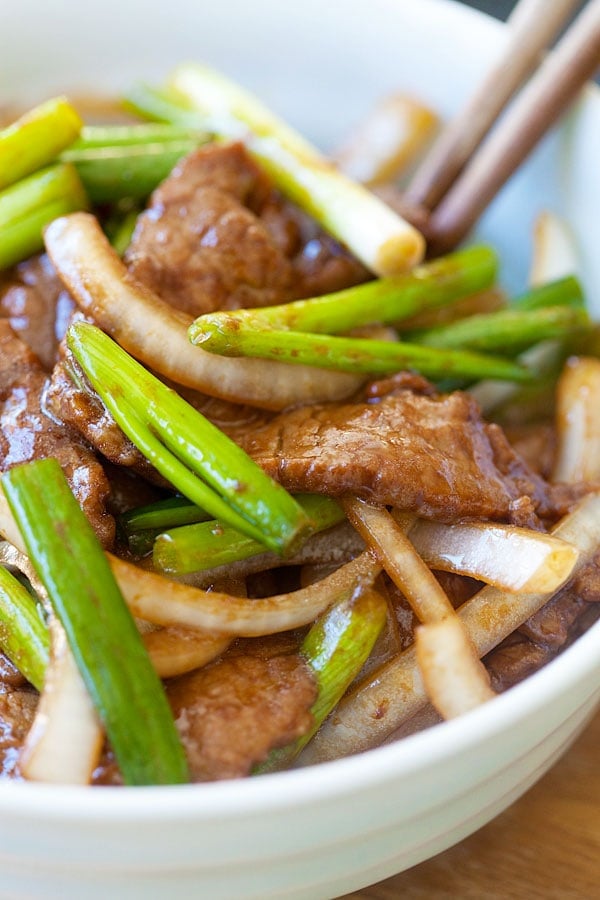 Thai Chicken Sate with Peanut Sauce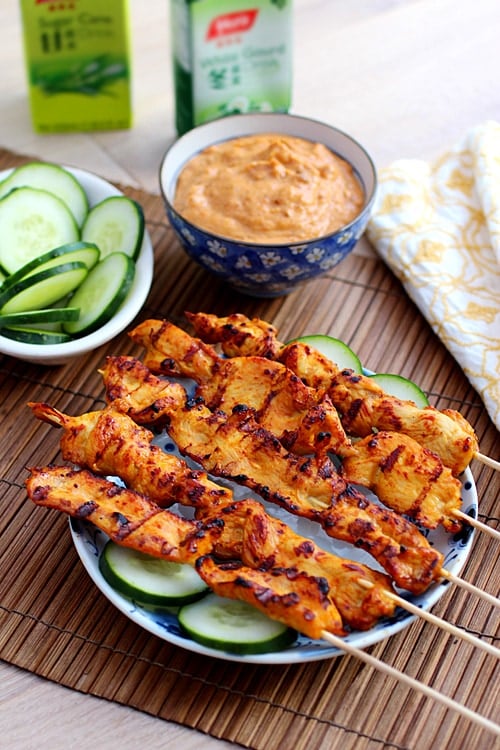 Thai Peanut Sauce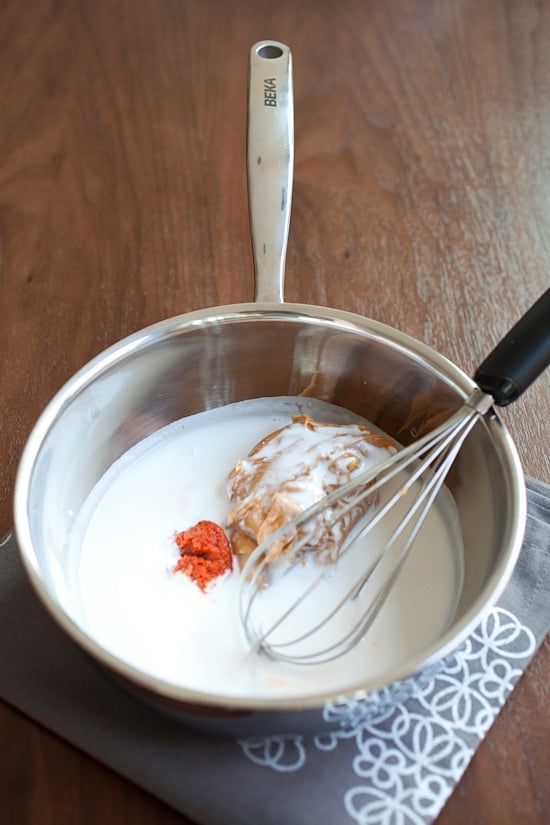 Limited Time Offer: $5.99 only. Available for download WORLDWIDE!
**Use it on Your Tablet, Mobile Phone, Desktop or Laptop**
Copyright © 2016 Rasa Malaysia. All rights reserved.