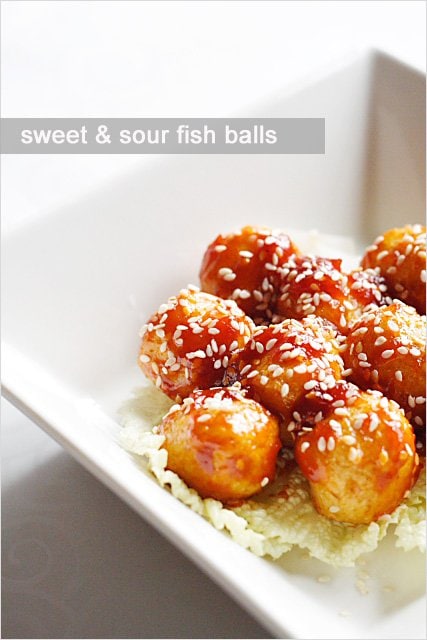 For most Asian countries, fish ball is a very common ingredient that can be found in everyday cooking. In Malaysia, fish balls are mostly used as toppings to noodle-based or soup-based dishes (noodle soup, fried noodles) and also served in soups. Fish balls are very versatile and I often keep a packet or two of frozen fish balls in my fridge. I love cooking fish balls dishes such as curry fish balls, braised fishballs with bean curd and daikon in claypot, and sweet and sour fish balls featured above.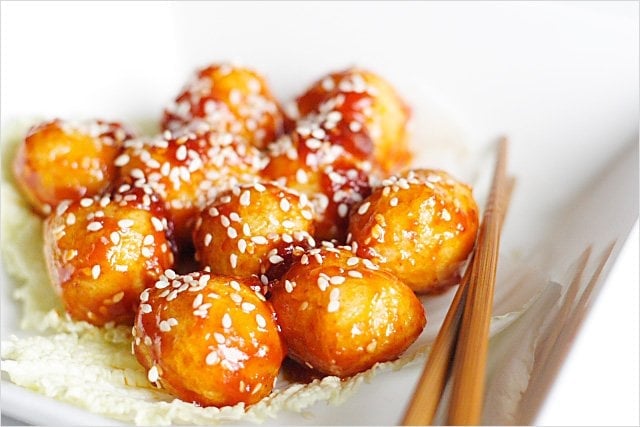 Sweet and sour fish balls are very easy to make; I prepared mine in less than 15 minutes. It calls for very simple and easy-to-get ingredients. What I love most about the dish is that it can be a main entree that goes very well with steamed rice, but it can also be converted to a little snack–one that you can eat pretty much anytime of the day when you're hungry. Want something fancier? Sure. Find yourself some toothpicks and suddenly, they transform into some nice Asian-style tapas that would please your crowd at parties…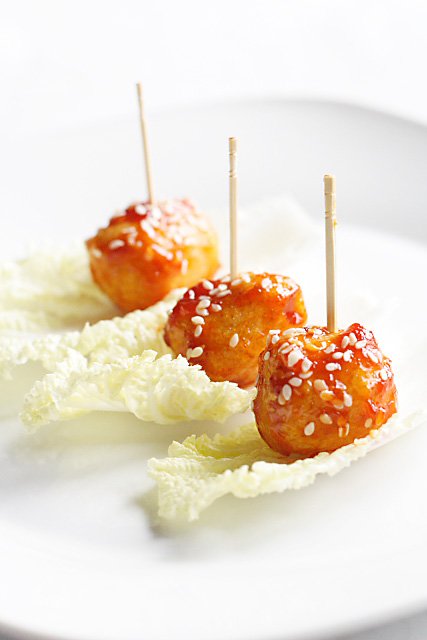 While I love fish balls, I must say that not all fish balls are created equally. Some bad fish balls have strong fishy odor, others are plain "powdery" (too much flour used and not enough fish). I can't get any "Made in Malaysia" fish balls in the US, so I would always go for those Made in Thailand or Singapore. Currently, my favorite brand is Dodo fish balls from Singapore with a springy texture.
Rasa Malaysia Suggested Menus

This sweet and sour fish balls would go well with:

Indian Squid Curry (Gulai Sotong)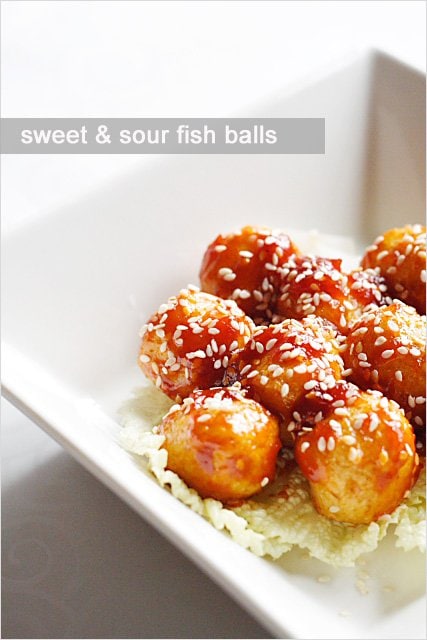 Recipe: Sweet and Sour Fish Balls
Ingredients:
10-12 fish balls
1 1/2 tablespoon tomato sauce/ketchup
1/2 teaspoon Sri Racha chili sauce (or any spicy chili sauce)
1 teaspoon sugar
1/2 teaspoon oyster sauce
1/2 teaspoon oil
Sesame seeds
Method:
Deep fry the fish balls until they turn golden brown. Dish out and set aside.
In a sauce pan, add in 1/2 teaspoon cooking oil, ketchup, chili sauce, sugar, oyster sauce and stir until the sauces are well blended. Toss in the fish balls and coat them well with the sauce. Dish out, top with sesame seeds, and serve hot.
Most-Pinned Recipes
Ginger Garlic Baked Chicken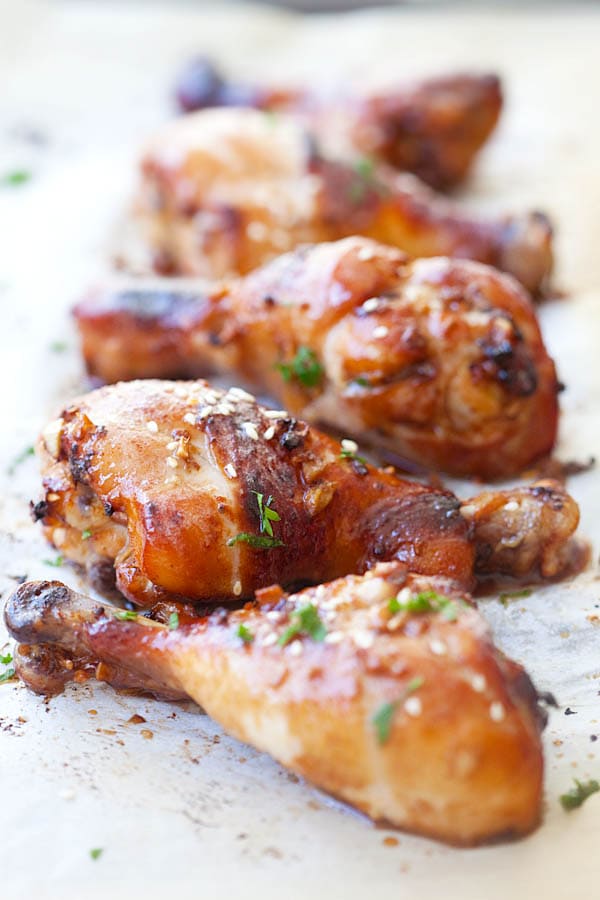 Crab Rangoon (Cream Cheese Wontons)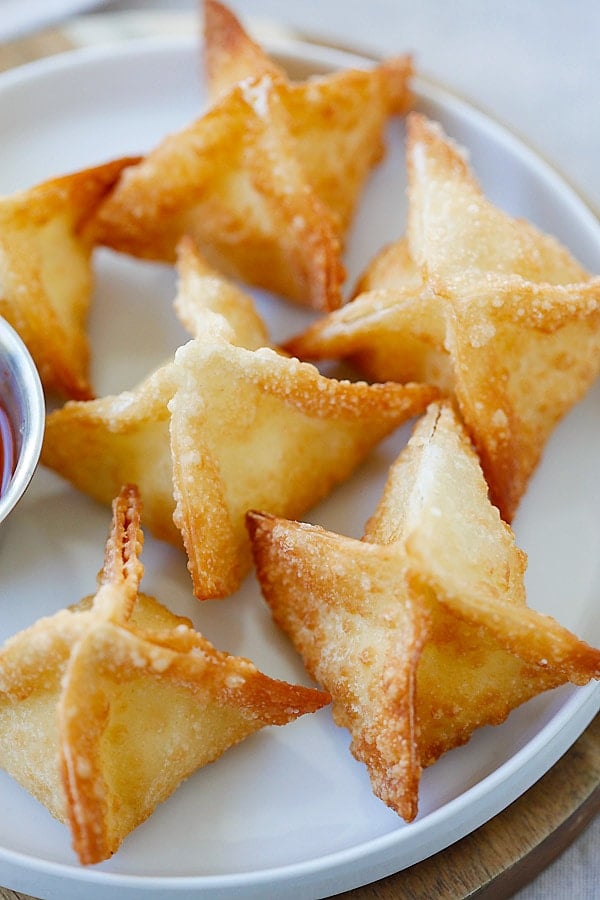 Chicken Wontons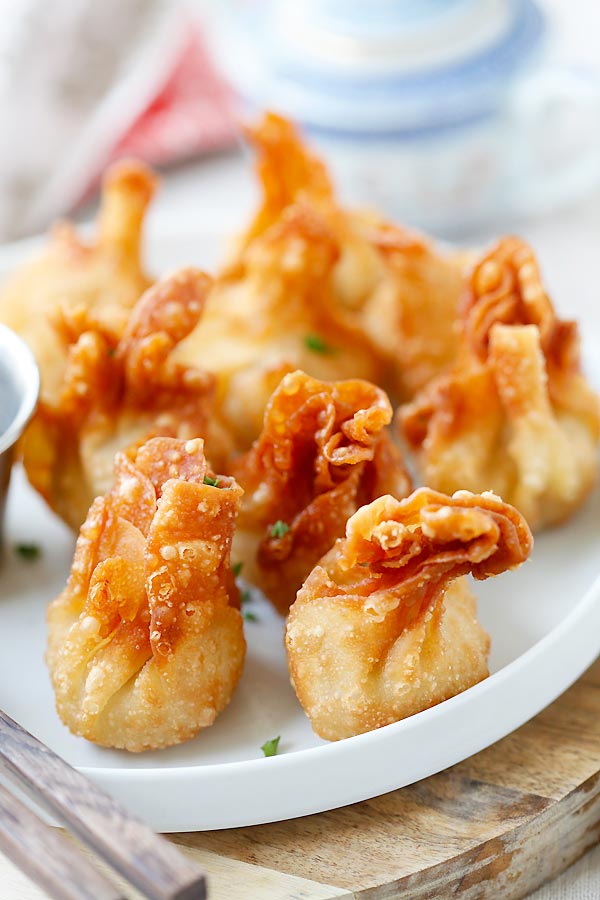 Onion Scallion Beef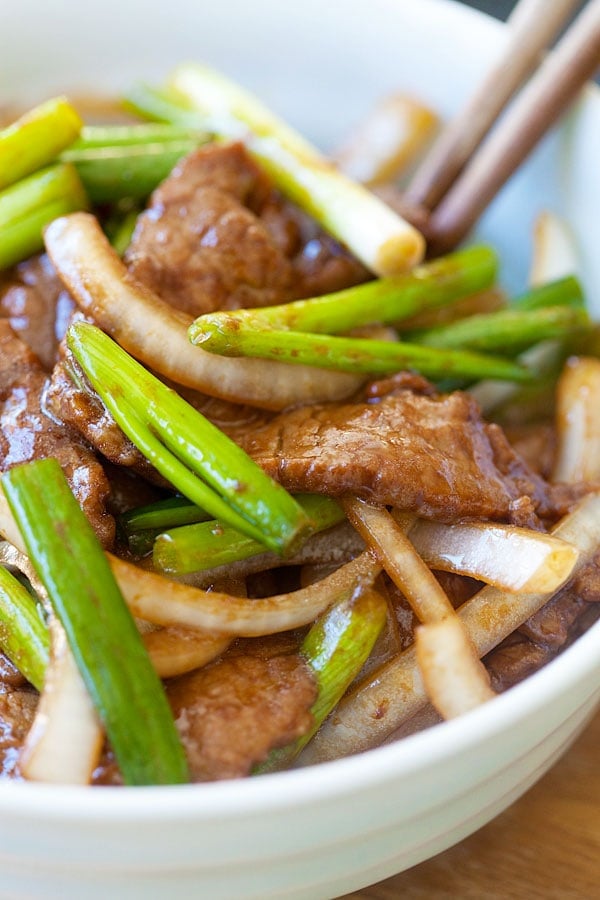 Thai Chicken Sate with Peanut Sauce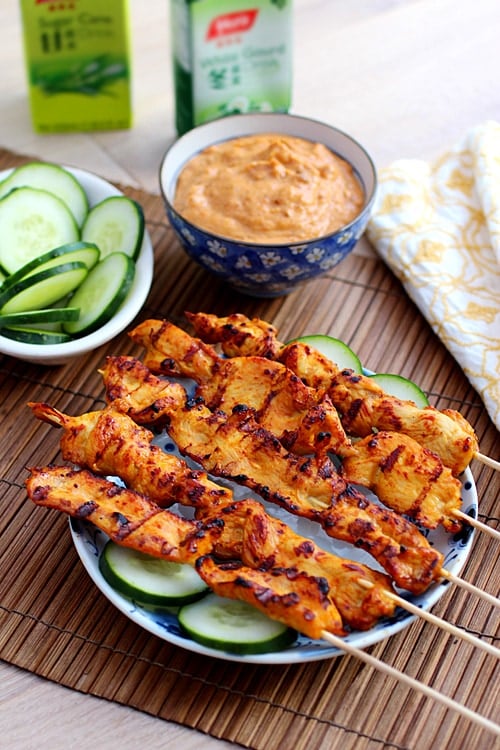 Thai Peanut Sauce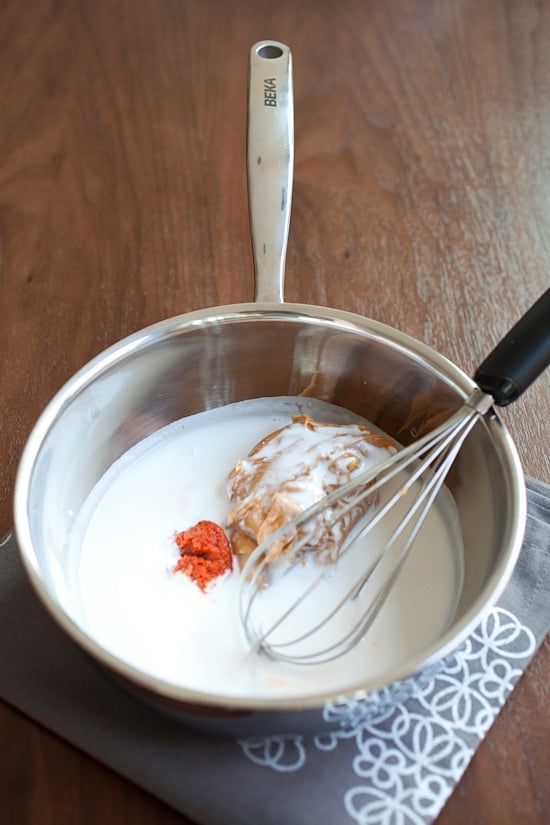 Limited Time Offer: $5.99 only. Available for download WORLDWIDE!
**Use it on Your Tablet, Mobile Phone, Desktop or Laptop**
Copyright © 2016 Rasa Malaysia. All rights reserved.