Thai Yellow Curry with Seafood Recipe
Ingredients:
4 scallops
6 tiger prawns (peeled, deveined, but leave the tails on)
12-15 mussels and clams
1 small zucchini (cut into slices)
2 tablespoons of Thai yellow curry paste
1 small can of coconut milk (5.6 oz size)
Fish sauce to taste
Palm sugar to taste
Curry leaves/basil leaves/kaffir lime leaves (optional but would be nice)
Method:
Heat up some oil in the wok and add in the curry paste. Stir it until you smell the aroma. Add in all the shellfish and zucchini to give them a quick stir. Add in the coconut milk. Cover the wok and bring it to boil or until all shells are open. Add fish sauce and palm sugar to taste (this dish should taste creamy, salty, and sweet). Add some curry leaves/basil leaves/kaffir lime leaves if you have them handy. If the curry is too thick, add some water. Serve hot with plain white steamed rice.
Cook's note:
For the yellow curry paste, Rasa Malaysia recommends Maesri brand.
Most-Pinned Recipes
Ginger Garlic Baked Chicken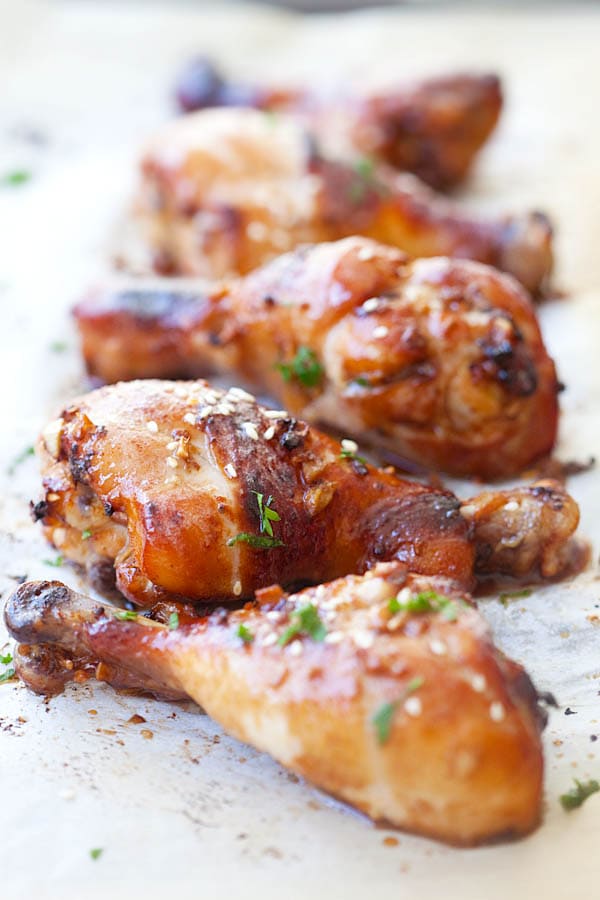 Crab Rangoon (Cream Cheese Wontons)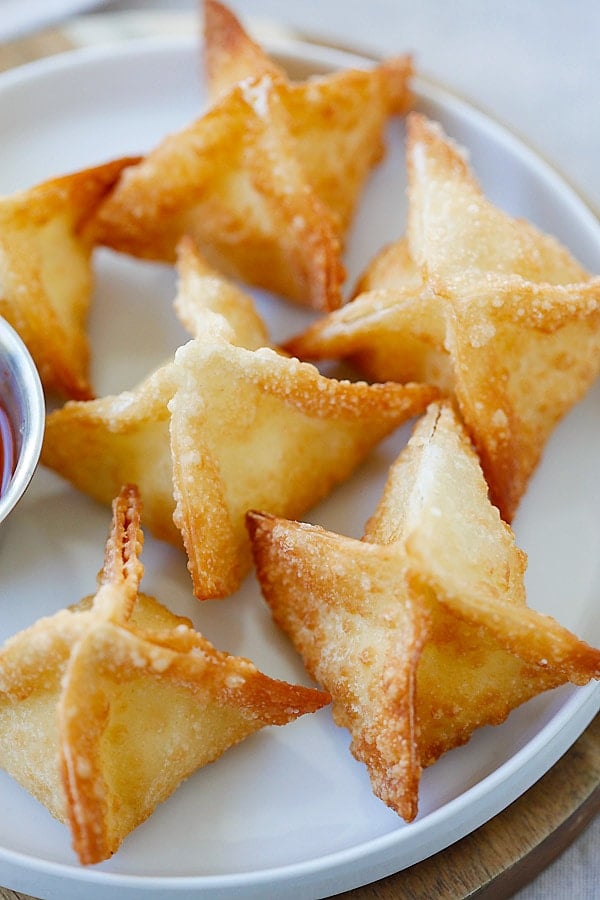 Chicken Wontons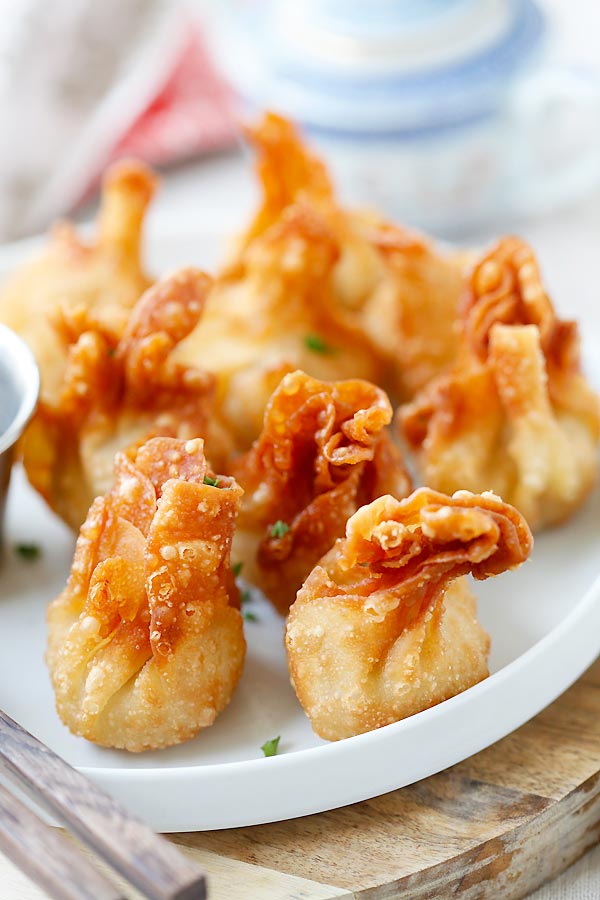 Onion Scallion Beef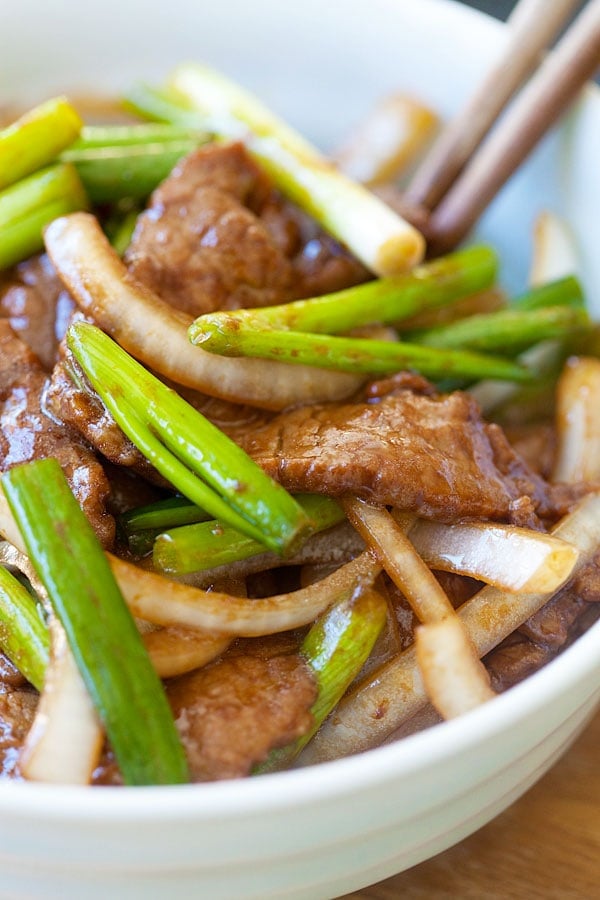 Thai Chicken Sate with Peanut Sauce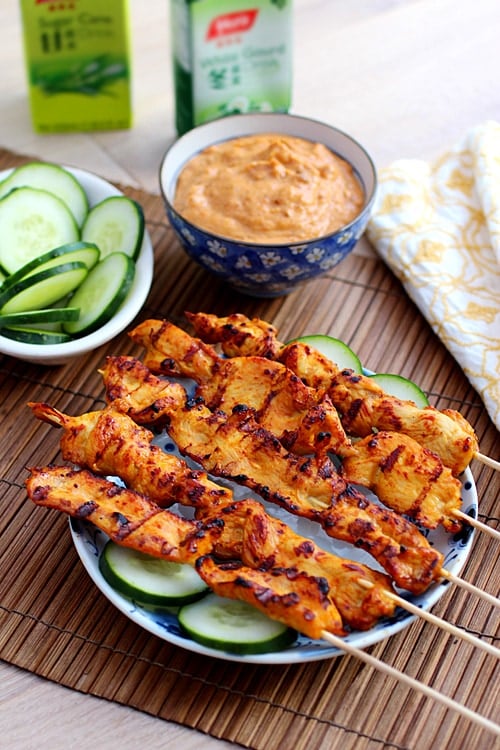 Thai Peanut Sauce