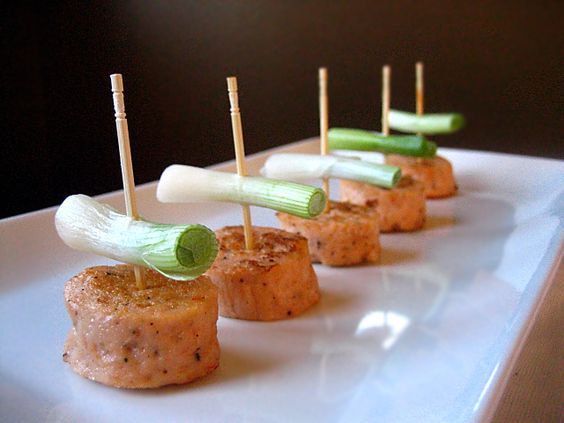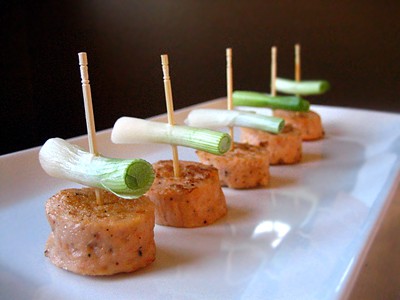 I am finally back after spending 3 weeks in Asia. As I walked into my house, I couldn't help but noticing my lonely kitchen. She was a little dusty and sad. All my pots, pans, utensils, and kitchen appliances were buried deep inside my cabinets. My kitchen needs a little action and activities; she needs me.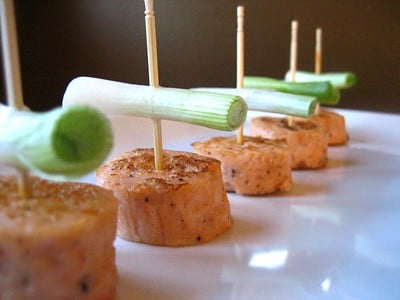 I resolved to give my kitchen a proper "re-opening" ceremony with my cooking and she welcomed me with open arms. I wanted to make something special–something that needs extra time, patience, and dedication. I thought about a very good Vietnamese appetizer that I had right before I left and the end results are these beautiful and toothsome Vietnamese Cha Tom or Hue (a city in Vietnam) shrimp patties…
It's sad to leave Malaysia yet again, but this marks the beginning of another mouthwatering and divine season of Rasa Malaysia fine food programming. So, remember to tune in (aka visit), send in text (aka comment), and maintain my ratings (aka traffic). ;)
Enjoy the first episode of the new season.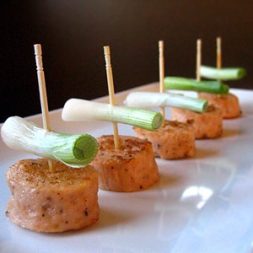 Rate This
Recipe Name
Average Rating

Based on 2 Review(s)