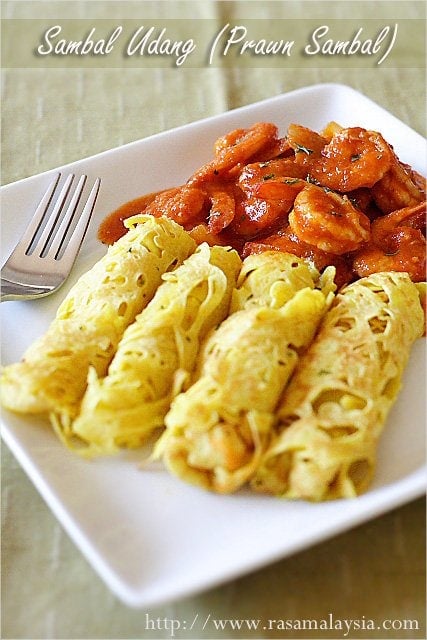 Recipe: Sambal Udang/Prawn Sambal
Ingredients:
5 tablespoons sambal tumis (click here for Salt and Turmeric's easy sambal recipe)
1 quarter of a medium-sized onion
10 shrimps (peeled and deveined)
Salt to taste
Sugar to taste
1 teaspoon tamarind pulp (soaked with 1/4 cup of warm water and extract the juice)
1 teaspoon cooking oil
Method:
Heat up a wok with cooking oil and add the onions. Saute the onions until aromatic, then add in sambal and prawns. Add tamarind juice and bring the sambal udang to boil. Add salt and sugar to taste. Serve hot with roti jala/lacy pancakes.
Most-Pinned Recipes
Ginger Garlic Baked Chicken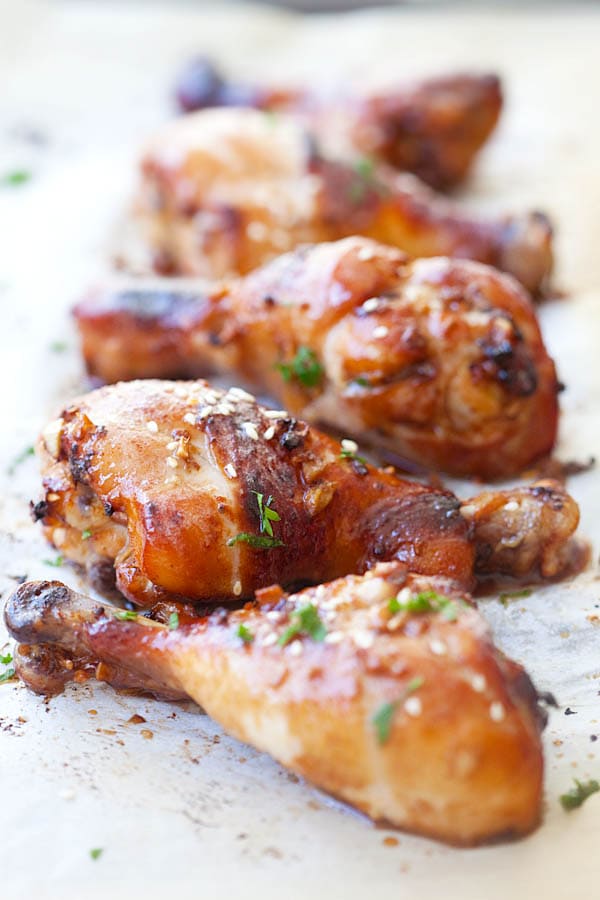 Crab Rangoon (Cream Cheese Wontons)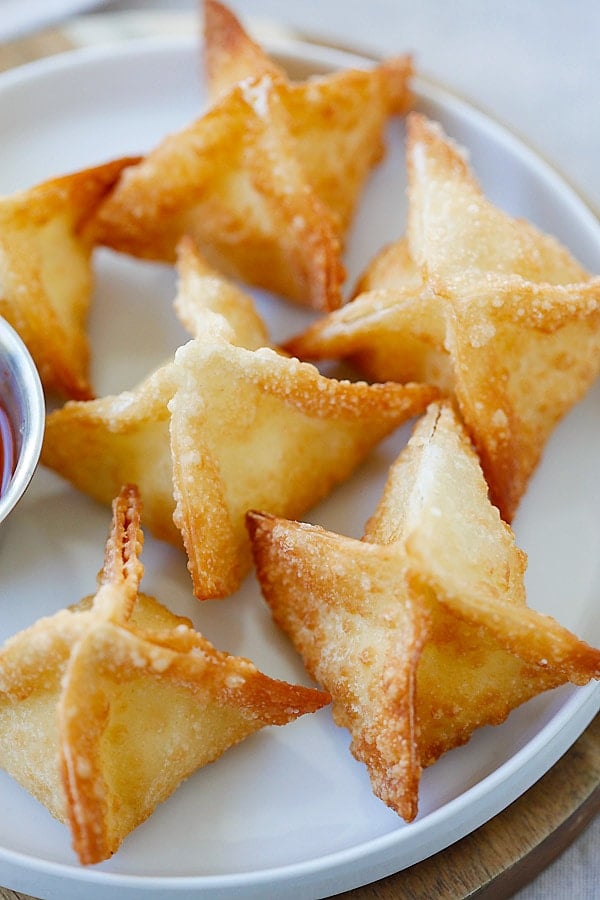 Chicken Wontons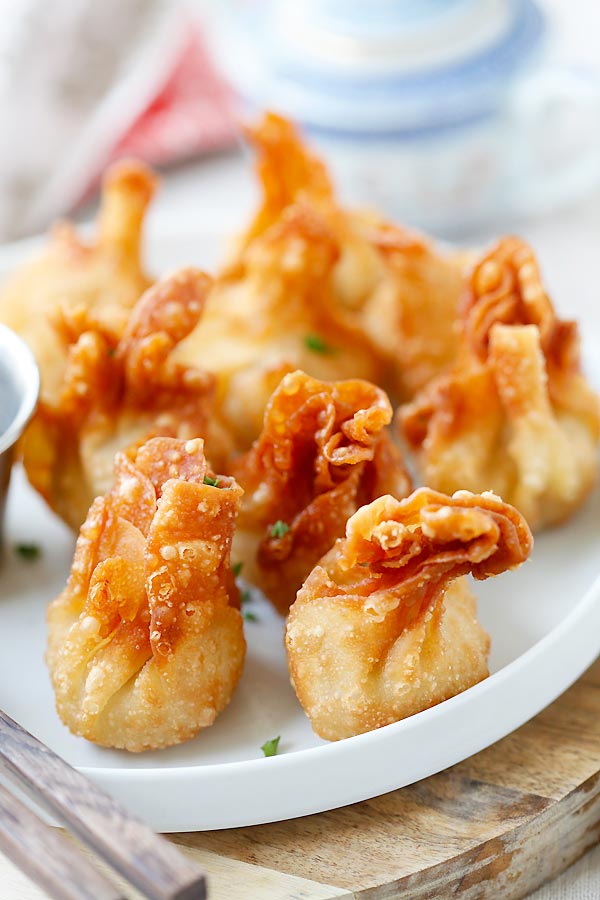 Onion Scallion Beef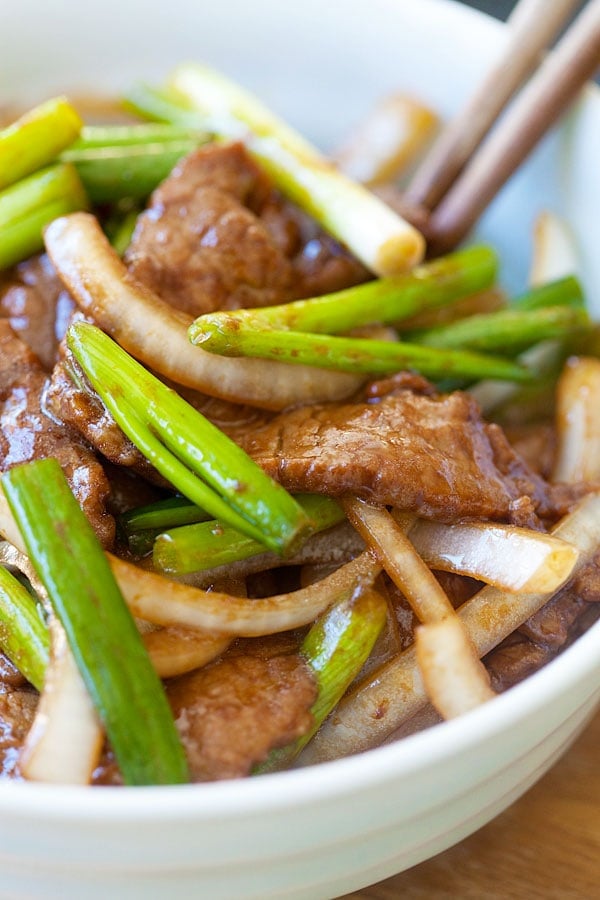 Thai Chicken Sate with Peanut Sauce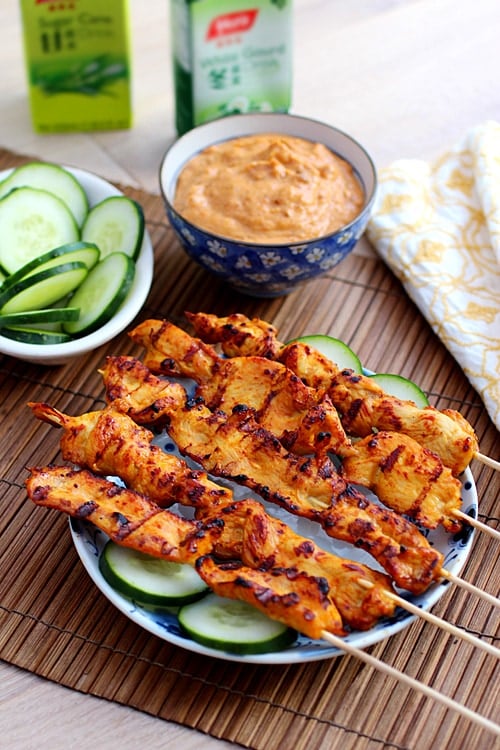 Thai Peanut Sauce