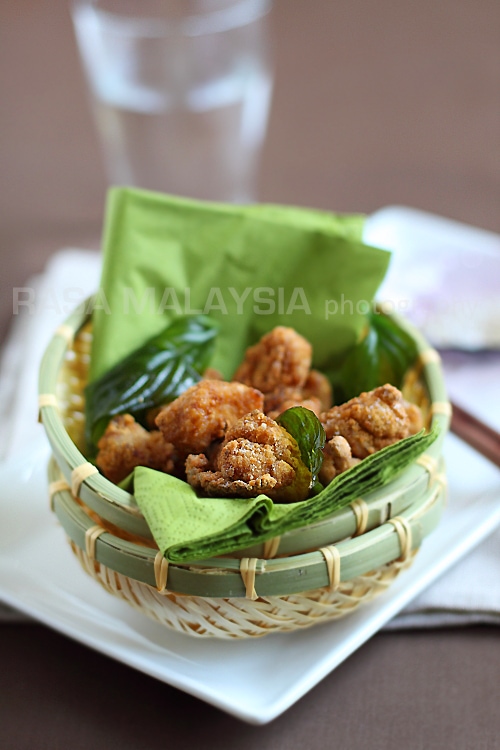 Salt and Pepper Chicken Recipe (盐酥鸡)
Ingredients:
1 chicken breast, about 8-10 oz, cut into bite-size cubes/pieces
2 tbs soy sauce
3 tbs 5-spice powder (炸盐酥鸡粉) (this is NOT the regular 5-spice powder which is dark in color)
1/2 tbs rice wine or sake
1/8 tsp black pepper powder
1 tsp sugar
1 egg yolk
A bunch of Thai basil leaves
1 cup potato starch or corn flour
Oil for deep-frying
Method:
Marinate the chicken with the seasonings including the egg yolk for 2 hours in the fridge. When ready to deep-fry, put 1 cup of potato starch or corn flour on a flat plate. Add the chicken to the flour and coat evenly. Heat up a wok or deep-fryer with oil and deep fry the chicken pieces until they turn golden brown. Transfer the fried chicken out on a plate lined with paper towels to soak up the excess oil.
Deep fry the basil leaves until crispy and garnish on top of the fried chicken. Serve immediately.
Cook's Note:
The 5-spice powder used in this recipe is made with spices, salt, and pepper. It's called 炸盐酥鸡粉 in Chinese. Even though it's labeled as "Five Spice Powder" in English, it's not the regular 5-spice powder which is dark in color.
Most-Pinned Recipes
Ginger Garlic Baked Chicken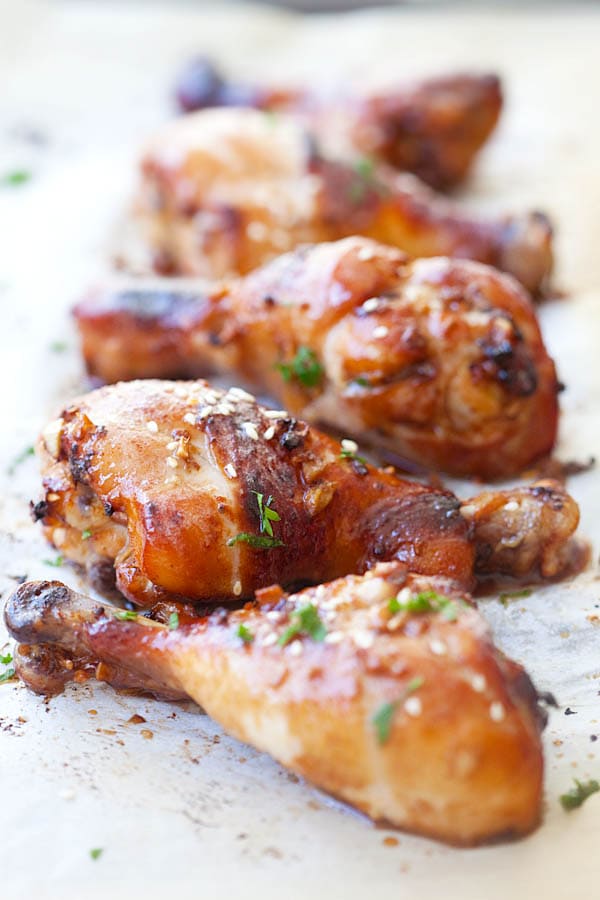 Crab Rangoon (Cream Cheese Wontons)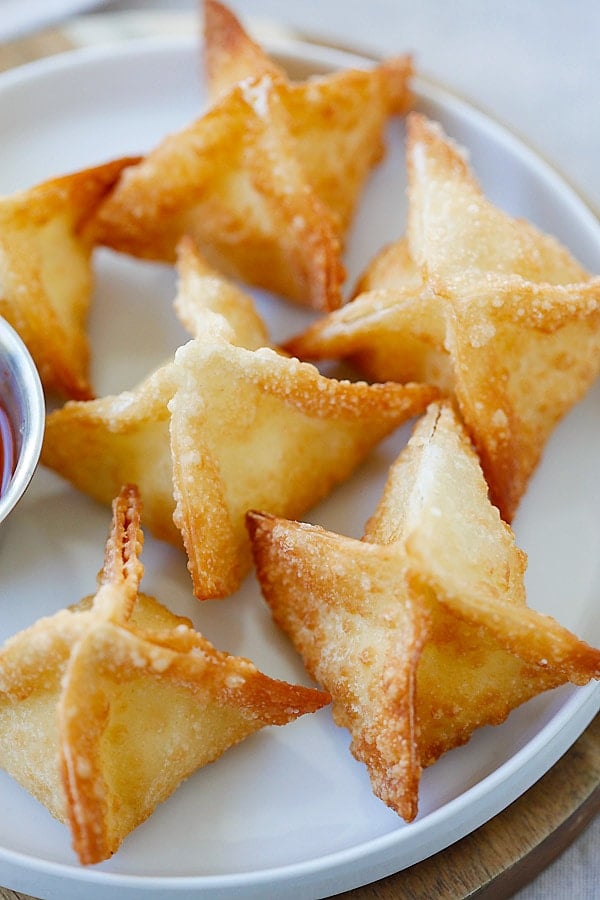 Chicken Wontons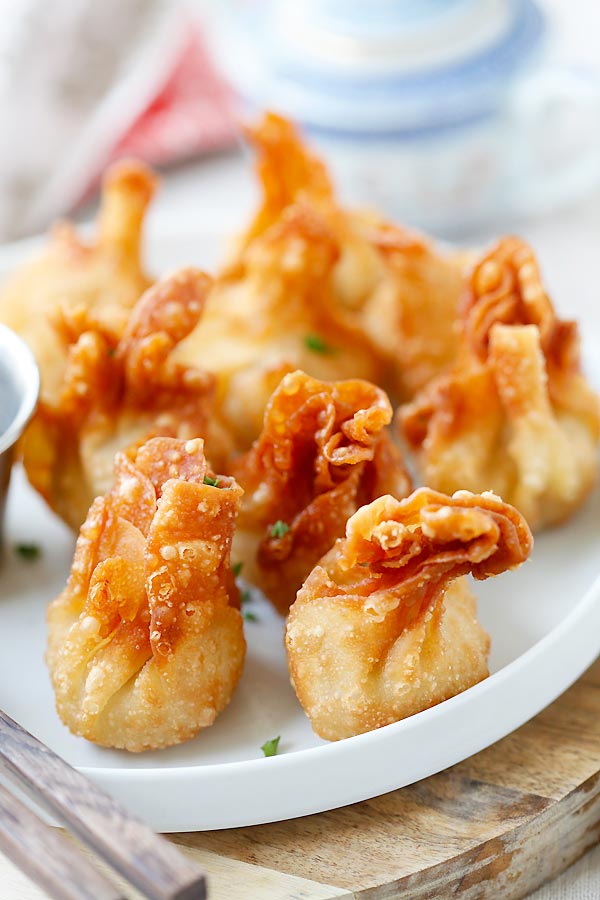 Onion Scallion Beef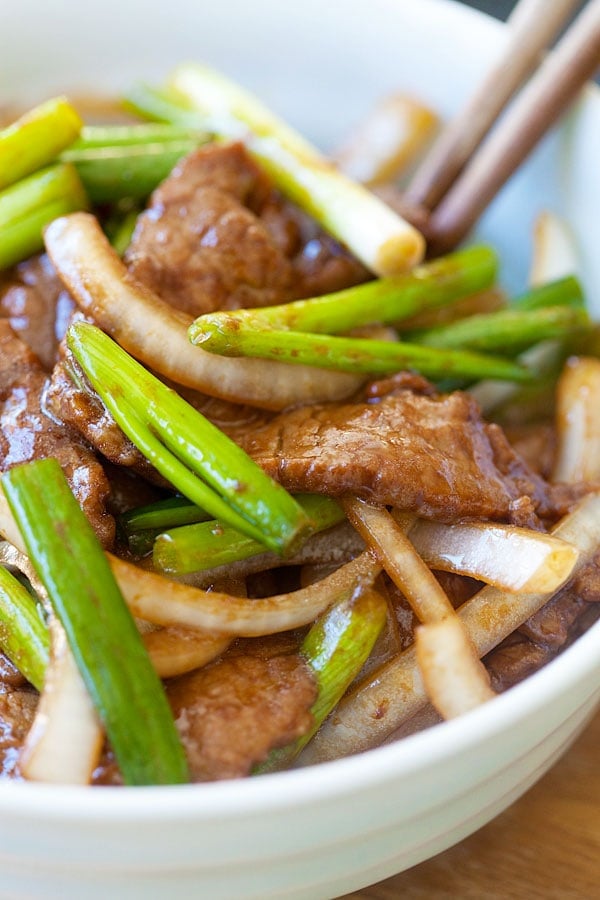 Thai Chicken Sate with Peanut Sauce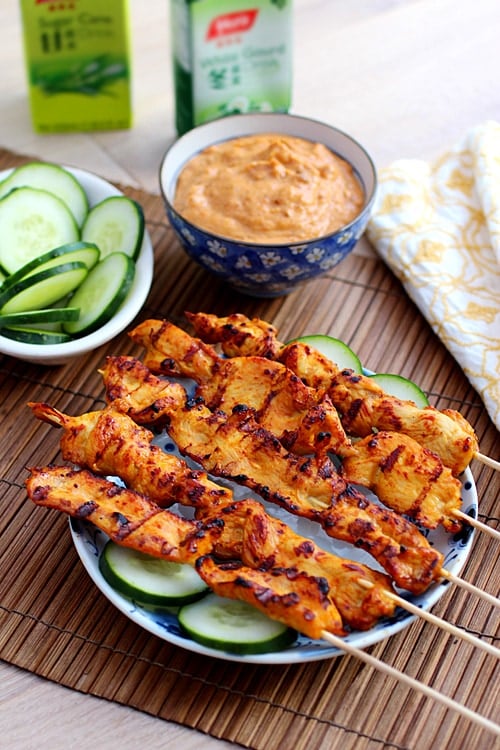 Thai Peanut Sauce