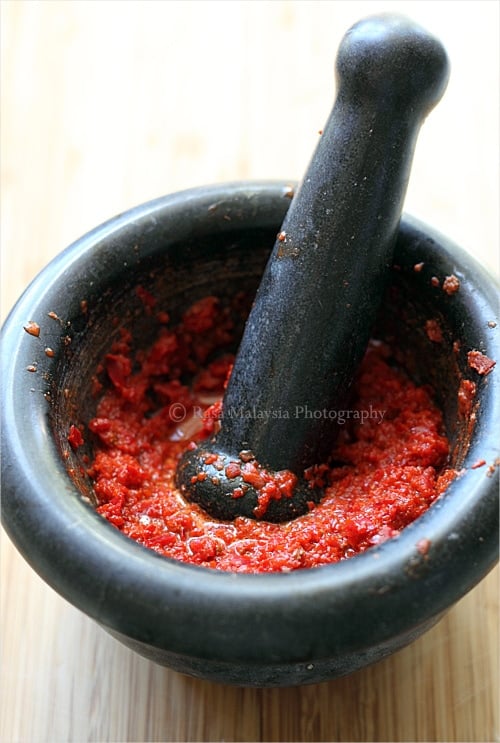 Following my recent post on sambal asparagus, I thought I would show you how to make sambal belacan from scratch–a must-have Malaysian condiment and the basic building block for many delicious Malaysian recipes.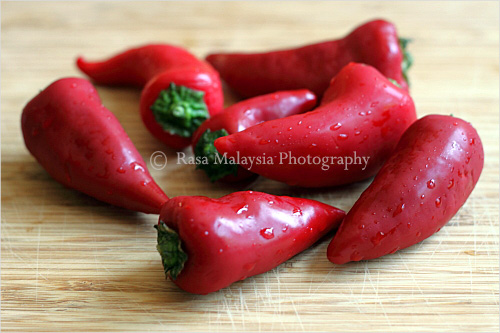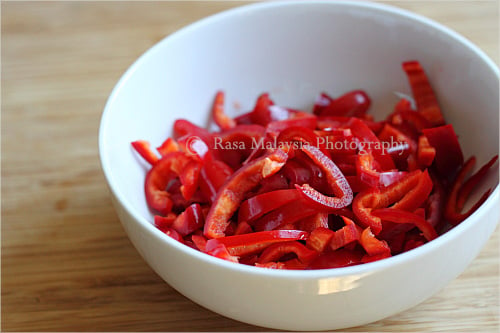 Sambal belacan consists of chilies, belacan (Malaysian shrimp paste), kalamansi lime (limau kasturi), and salt and sugar (to taste or optional). In the US, kalamansi lime is scarce so lime can be used as a substitute. However, in reality, kalamansi lime is made for sambal and lime is inferior when it comes to sambal belacan. So, if you have access to kalamansi lime, please use it, or if you have some, please give them to me.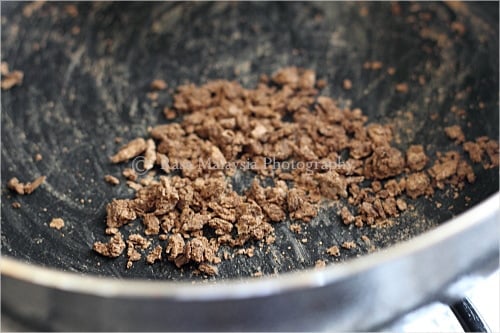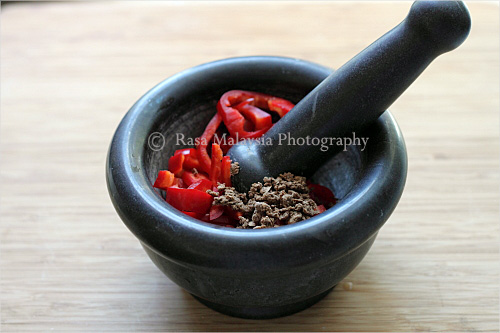 Sambal belacan as a condiment is something that I can't do without. I eat my rice and noodles with it, and some Malaysian dishes such as my favorite sweet and sour eggs (masak belanda), Penang char hor fun, grilled fish with banana leaves are total awesomeness with sambal belacan.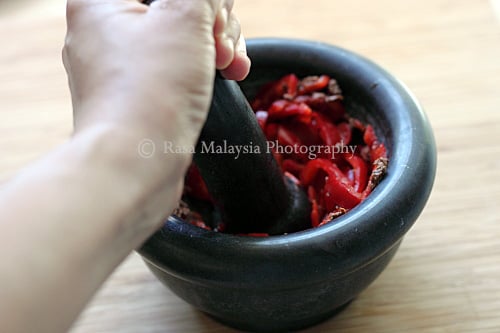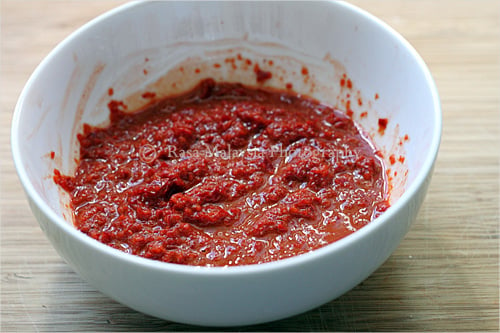 Anyway, learn how to make sambal belacan with my recipe below and click on the gallery above to learn the step-by-step guide.