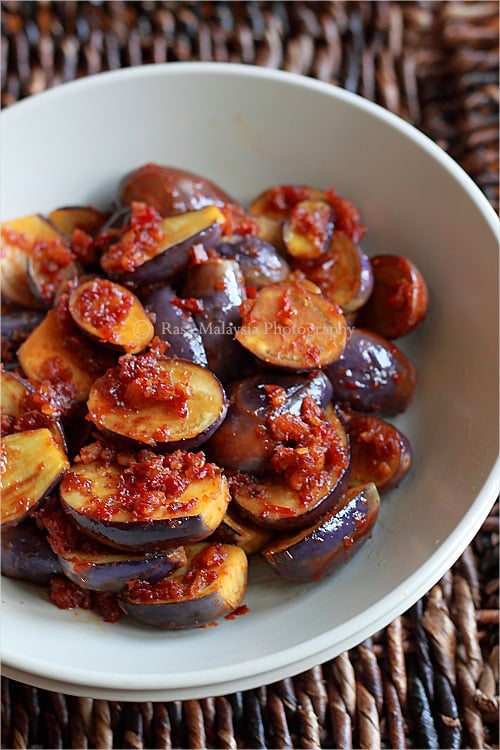 There is a reason why it took me over 3 years before an eggplant recipe appears on Rasa Malaysia. I am confused; first by its many names and secondly, by its different varieties, shapes, colors, and forms.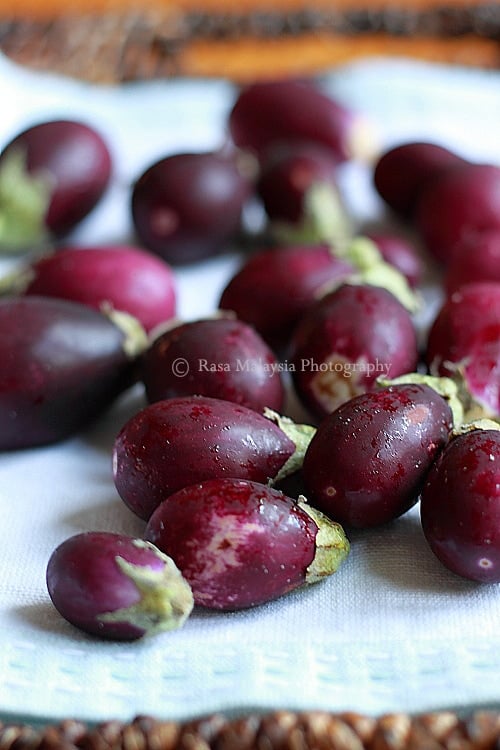 According to Wikipedia, eggplant is probably the most common name and it's used in the United States, Australia, New Zealand, and Canada. In British English, it's called aubergine (heck, I don't even know how to pronounce it!). In India and South Africa, it's brinjal. (How can a plant so pretty with such intense purple color so confused with its name–or errr, its given names?) Now, let me confuse you even more–in Malay, it's called terung.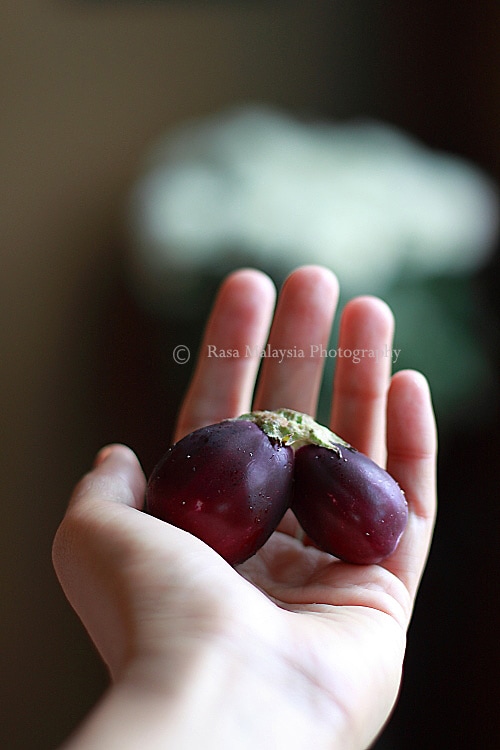 There are different types of eggplant–Chinese, Japanese, Korean, Thai, Italian, American, white eggplant, etc., and each variety is unique in its own sense. Regardless of its varieties and different names, eggplant is a superb ingredient that I have come to love a lot.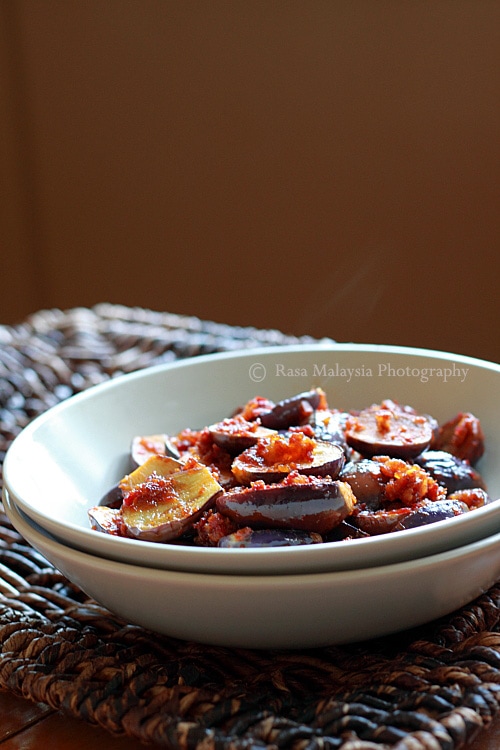 Anyway, I got these cute and adorable Indian eggplants–some as small as a grape–and stir-fried them with sambal, like I did with my sambal asparagus recipe. It's one of the most common recipes for eggplant in Malaysia. You can also roast them in oven.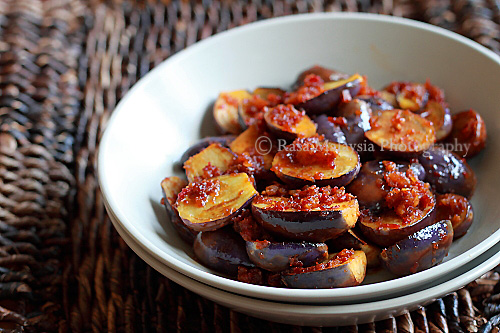 Below is my sambal eggplant recipe for your reference. You can use any eggplant/aubergine/brinjal available in your market, but ultimately, timing matters most. You want to achieve that perfect, moist, and tender texture.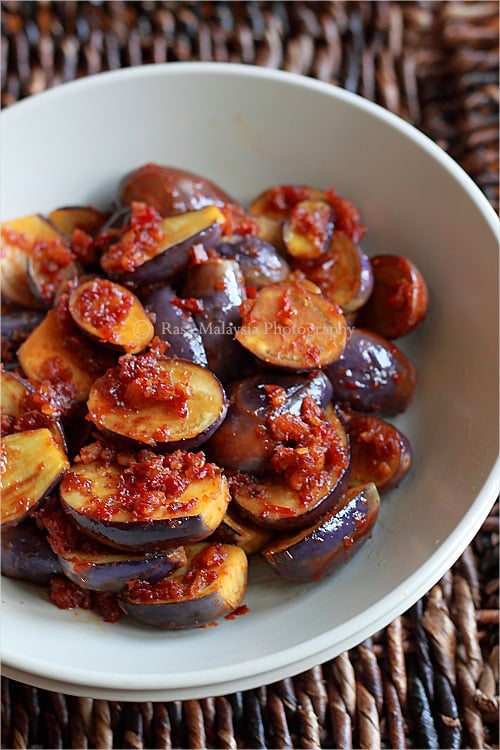 Sambal Eggplant Recipe
Ingredients:
6 oz. eggplant (I used Indian eggplant)
1 1/2 tablespoons dried shrimps (soaked in warm water and then rinsed)
1 1/2 – 2 tablespoons sambal paste (if you like spicy, use 2 tablespoons)
1/4 teaspoon sugar
3/4 teaspoon fish sauce or to taste
2 tablespoons oil
Method:
Rinse the eggplant with water and cut into halves. Soak them in salt water to prevent turning brown color.
Heat up the wok with oil. Add dried shrimps and sambal (recipe below) and stir-fry until aromatic, then follow by the eggplant. (Transfer the eggplant out of the water before adding to the wok). Continue to stir-fry until eggplant become soft but not overly soft. Add fish sauce and sugar to taste, dish out and serve hot.
Sambal (Chili Paste) Recipe:
Ingredients:
20 dried chilies (seeded and soaked to soften)
10 fresh red chilies (seeded and sliced)
8 shallots (peeled and chopped)
4 cloves garlic (peeled and chopped)
6 tablespoons cooking oil
Method:
Use a mortar and pestle to pound the sambal ingredients or use a mini food processor to blend well. Heat up a wok with oil. As soon as the oil is heated, transfer the sambal paste into the wok and stir-fry continuously for a few minutes or until you smell the heat from the sambal or the oil separates from the sambal. Dish out and set aside. Refrigerated for future use.
Most-Pinned Recipes
Ginger Garlic Baked Chicken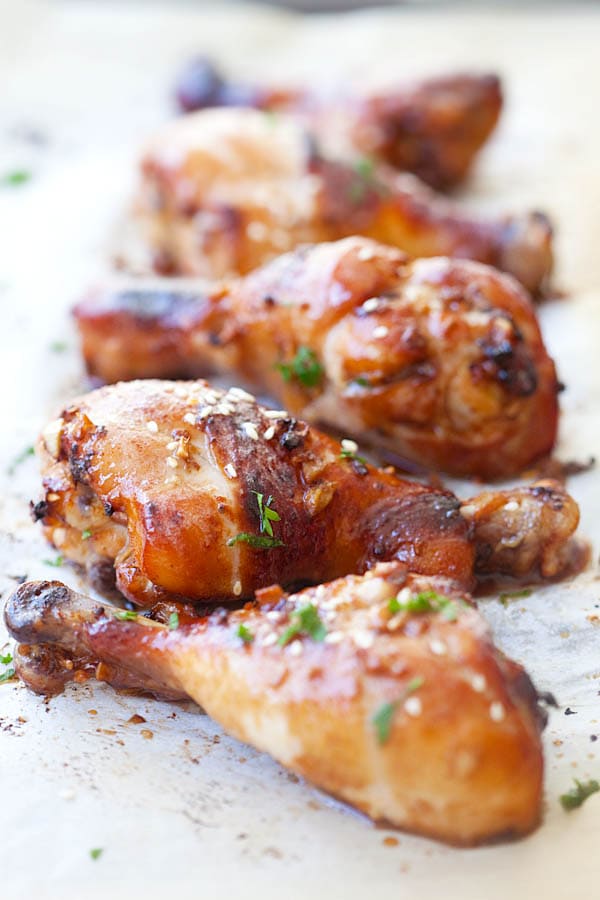 Crab Rangoon (Cream Cheese Wontons)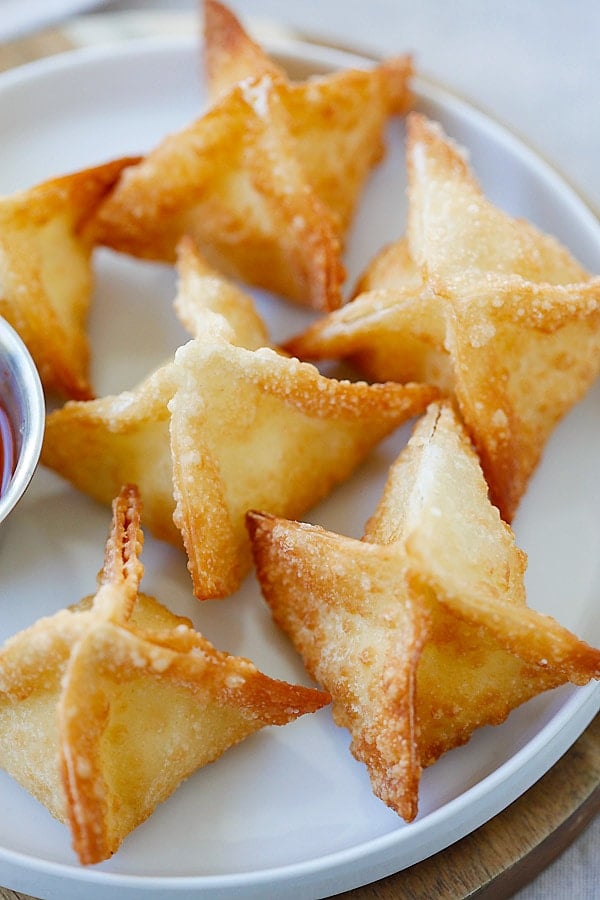 Chicken Wontons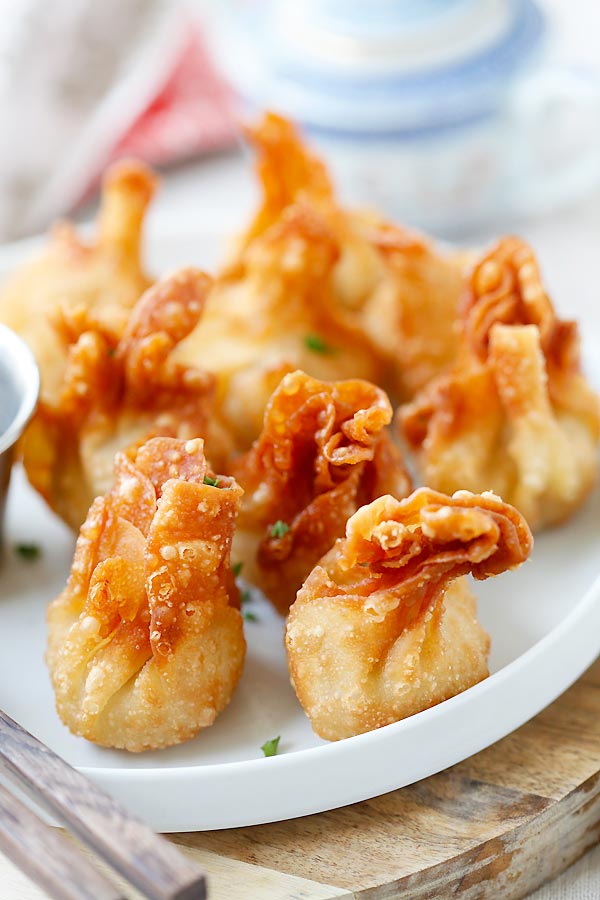 Onion Scallion Beef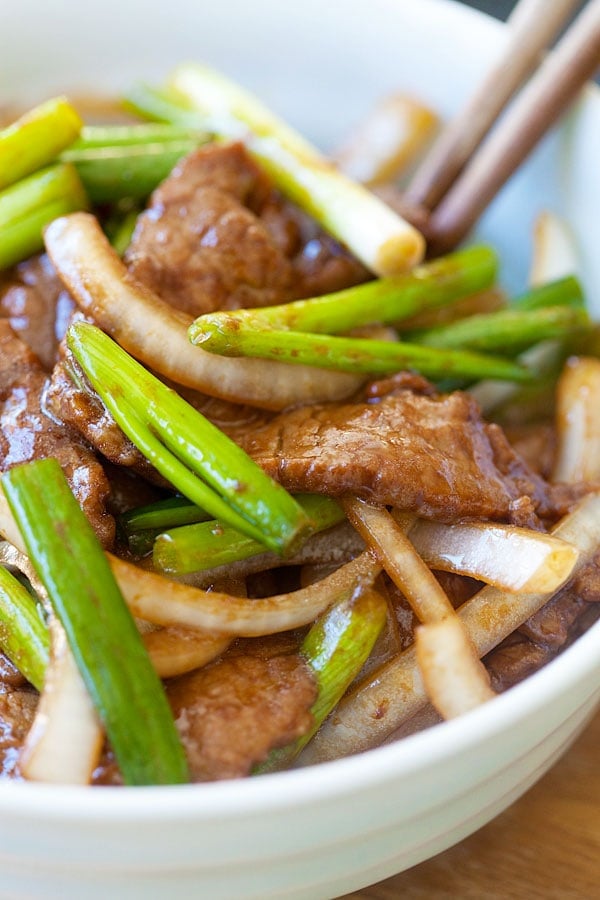 Thai Chicken Sate with Peanut Sauce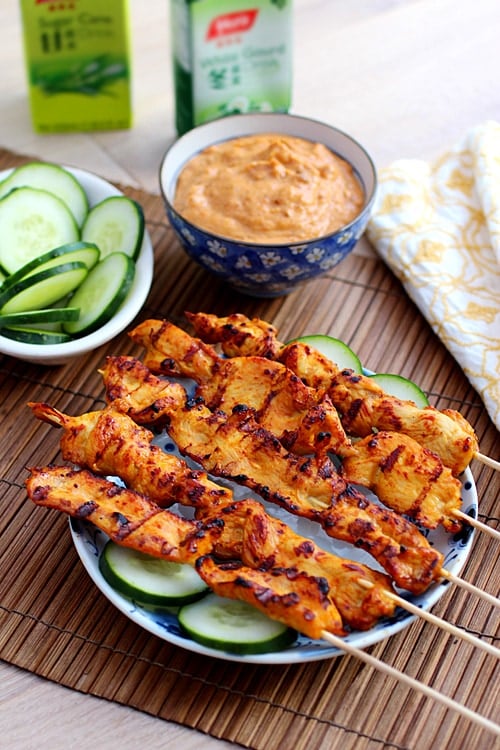 Thai Peanut Sauce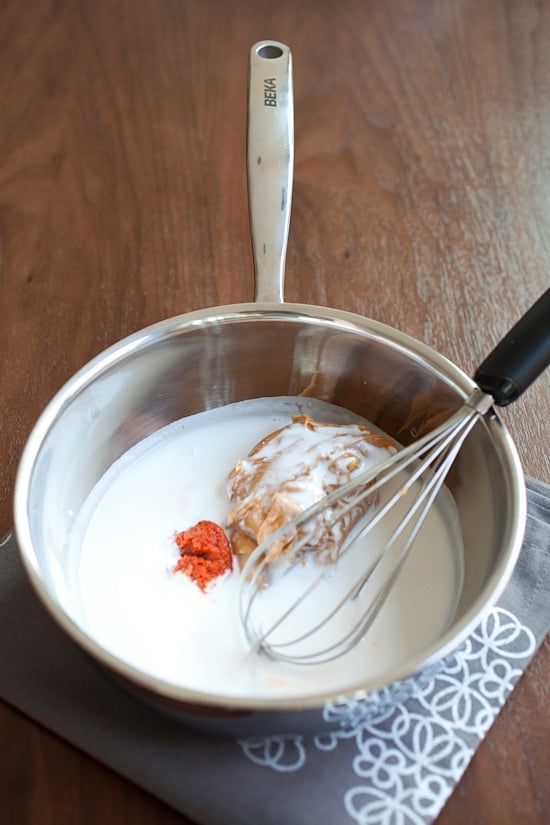 Copyright © 2016 Rasa Malaysia. All rights reserved.