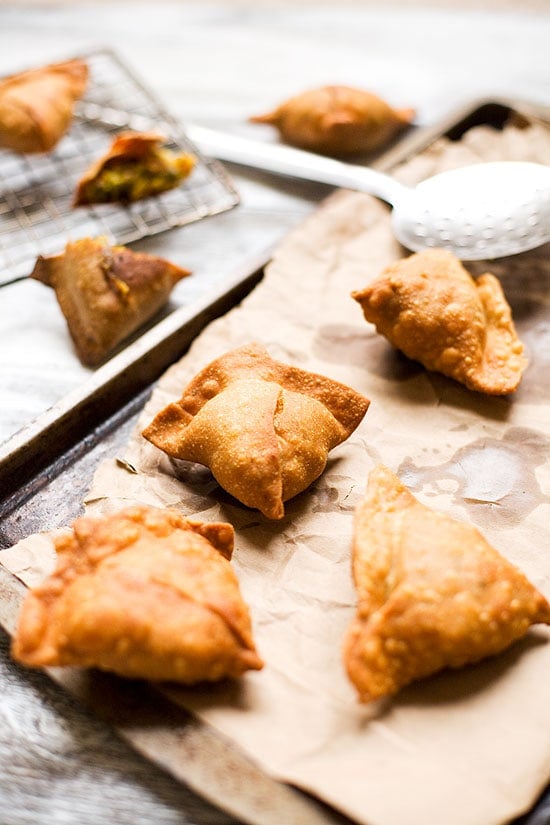 Greetings from Penang!
I am very happy that Prerna of Indian Simmer is guest posting today as I have always loved Indian cuisine and one particular recipe that I wanted to learn is Samosa—a bite-sized parcel of spiced potatoes encased in a crispy shell. Prerna moved to the US five years ago and started Indian Simmer last year to share her love and passion in Indian cooking with a simple goal—making Indian food more approachable and appealing to all. Indian Simmer is graced with mouthwatering and authentic Indian recipes and her food photography is pure perfection. I am just so glad that now I have another great Indian cooking blog to refer to. Please welcome Indian Simmer to Rasa Malaysia and do check it out. It's a gem and I am very sure that you will love it.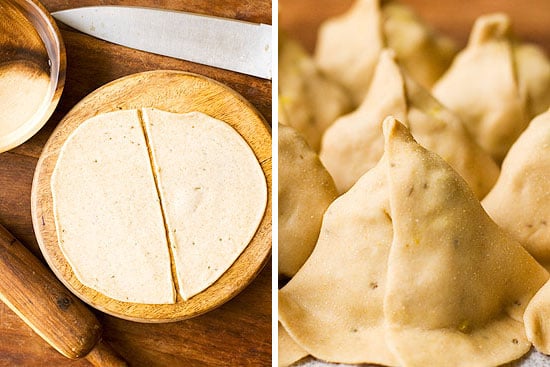 I have to admit, when Bee asked me if I would be able to share the recipe for Samosa on her blog, I was a bit worried. Not because I had never made it before but because I wanted to it be perfect enough for me to share it with everyone. I decided to reach out to the best Indian food chef that I know of and get some help. So I made an SOS call to my mom. She gave me some really important tips and also a lot of courage to do this and do this right…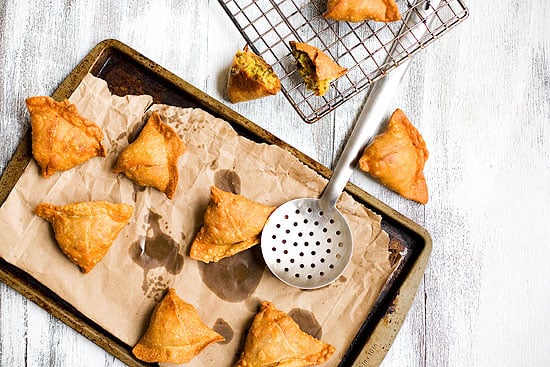 Growing up it was a treat when guests would visit us for evening tea. I and my brother knew that Papa (our dad) would hand us a ten rupee bill and we would run over to the shop at the corner of the street to get some fresh out of the fryer samosas for everyone! Samosa is probably the most popular snack you can find in nearly every part of incredibly diverse India, in some form or the other. It's a stuffed pastry which is mostly fried in oil and is triangular in shape. It is very simple to make, you just need to know the right tricks to put it together. Any kind of filling can be used from minced meat to something sweet like sweetened coconut filling but here I am sharing a recipe that has everyone's favorite and most common filling in India – potato.