How to Save Recipes on Rasa Malaysia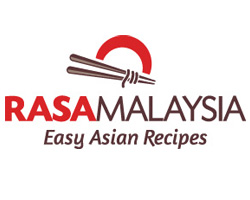 http://rasamalaysia.com/save-recipe-and-recipe-box/
How to Save Recipes on Rasa Malaysia
Many of you asked for the Save Recipes and Recipe Box features on Rasa Malaysia, and I am so excited to announce that the wait is over.
You can now save all your favorite recipes you see on Rasa Malaysia into your personal Recipe Box, plus add the ingredients to a handy shopping list. Thanks to the partnership with Ziplist, the features are now available to all my readers.
To get you started, I have put together the following step-by-step picture guide: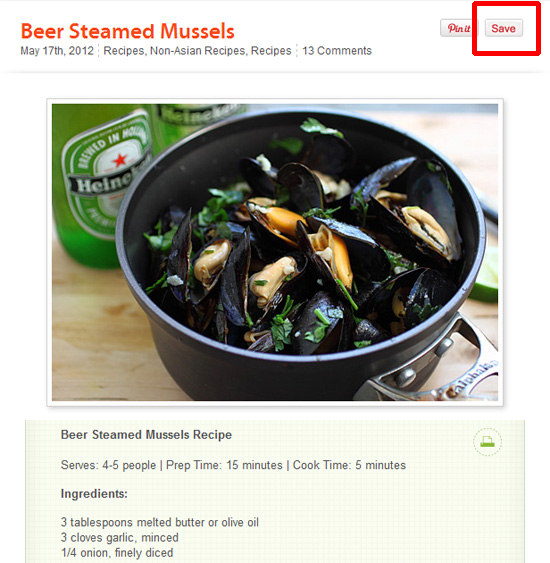 To save a recipe, go to the recipe page and click on the Save button at the top right of the recipe.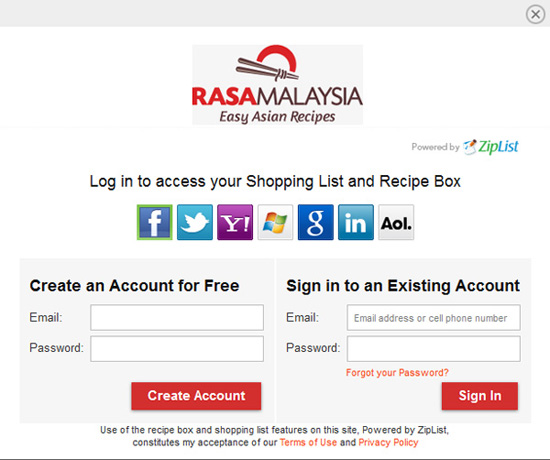 You will see a pop-up prompting you to create a new account or login to your account. Type in your email address and password to create an account (you will need to do this only once). If you already have an account, type in your email address and password to login.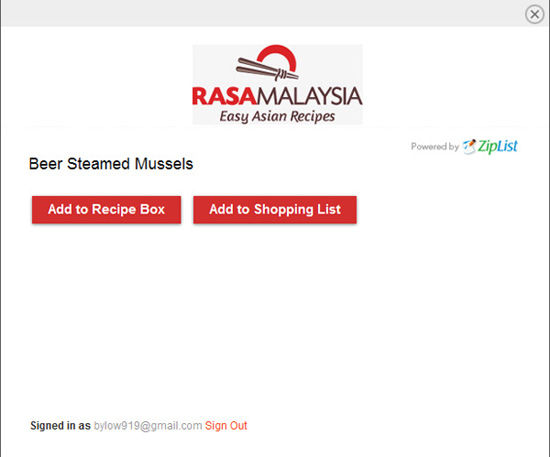 Once you are logged in, you can click on "Add to Recipe Box" or "Add to Shopping List." That's it, it's that simple.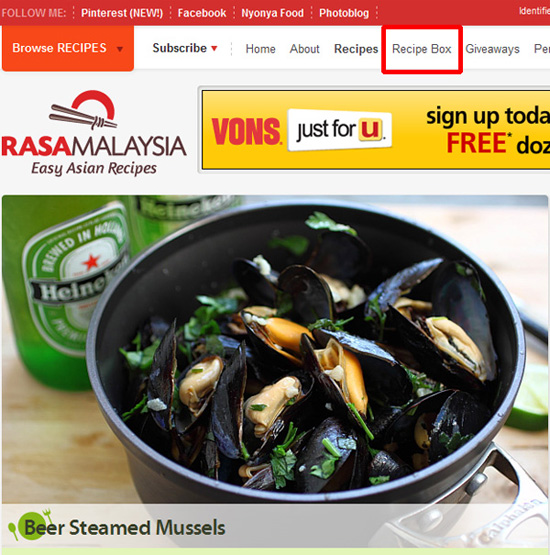 To access all your recipes in your Recipe Box, just click on the "Recipe Box" link on the top navigation menu on Rasa Malaysia.
I hope you like the new features. Have fun!
Click Images Below for Similar Recipes:
LOVE THE RECIPE & PHOTOS? PLEASE SHARE:
Sign Up for Email Updates
Enter your email for new updates: recipes, giveaways, and more!