Sea Bound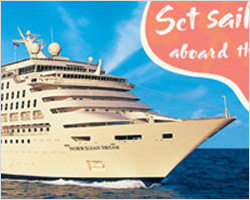 http://rasamalaysia.com/sea-bound/
I will be sea bound to South Caribbean for 9 days starting tomorrow night.
Blue sky, aquamarine sea, powdery white sands, warmth, and sun–things that make me eternally happy.
"Don't worry about a thing, cause every little thing gonna be all right."
Island coconut cookies, cakes, sweet ripe bananas, hot off the grill Johnny cakes, local banana ketchup, conch, seafood, and Rum.
Counting down…
Please check back on Rasa Malaysia to see the foods and sights of the South Caribbean.
LOVE THE RECIPE & PHOTOS? PLEASE SHARE:
More Easy and Delicious Recipes:
Sign Up for Email Updates
Enter your email for new updates: recipes, giveaways, and more!