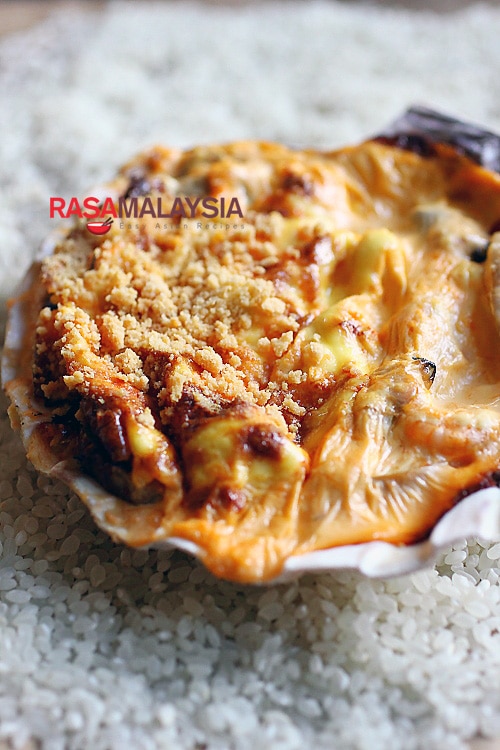 I am not sure if this is an authentic Japanese recipe, but this is certainly one of my favorite eat-out dish when I dine at Japanese restaurants. This dish is usually called Seafood Dynamite, or Baked Seafood in Dynamite Sauce, or something along that line.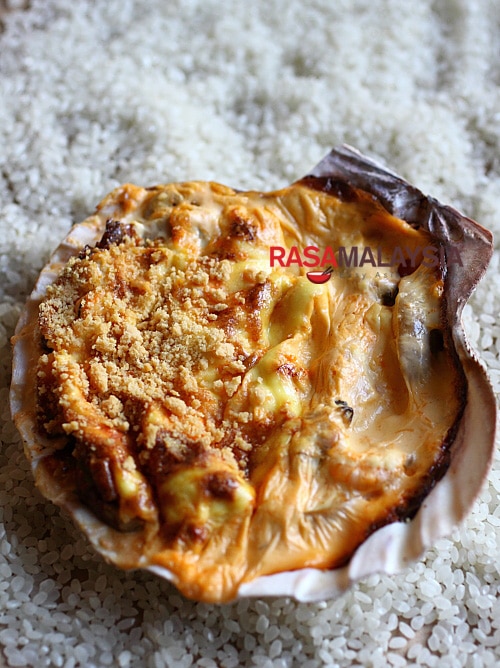 In any case, it's basically baked assortment of seafood—usually baby shrimp, bay scallop, clam, etc.— in a creamy mayonnaise sauce, spiked with some masago (Capelin roe), and spiced with a wee bit of Sriracha. Seafood Dynamite has all the ingredients that I love, with a flavor that I rather enjoy, especially when I am in the mood for something luscious, rich, and heavy. Because it calls for seafood, it's a pricy dish and the portion is usually small if you order at Japanese restaurants. The good news is that it's so much cheaper making Seafood Dynamite at home, and you can have a bigger portion if you like. Plus, it's easy to make, as you can see from my Seafood Dynamite recipe below…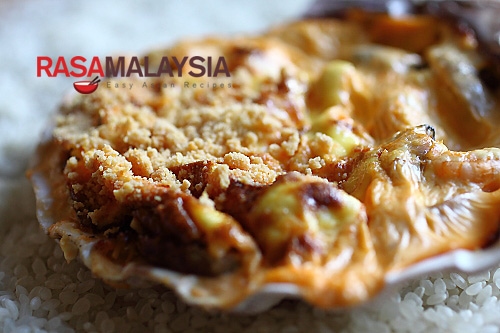 I prefer buying fresh seafood to make this dish, but you can totally use a frozen mixed seafood pack that is commonly found at supermarkets. My favorite combination is bay scallop, baby shrimp, crab meat, and manila clam (shelled). Seafood Dynamite is really delicious and filling, and perfect as an appetizer or entree (bigger serving).