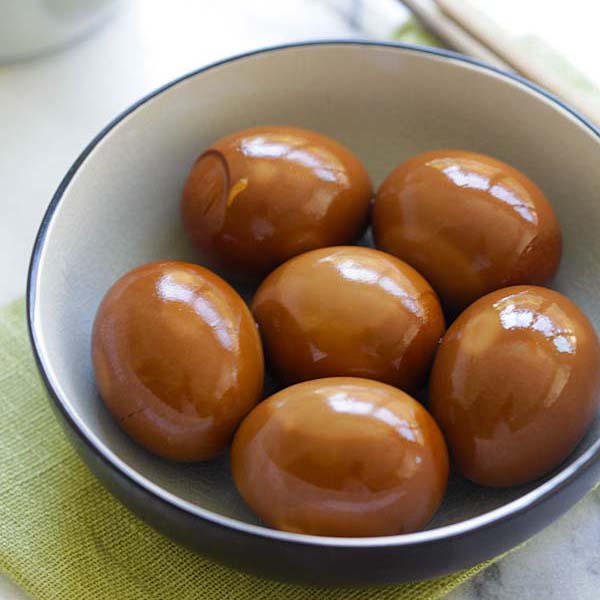 Soy Sauce Eggs (Shoyu Tamago)
Soy Sauce Eggs – easy and healthy hard-boiled eggs steeped in a soy sauce mixture. This soy sauce eggs recipe yields delicious results
Prep time:
Total Time:
Makes3
Ingredients:
6 hard boiled eggs
2 cups water
2 tablespoons Japanese soy sauce or tamari
1 tablespoon dark soy sauce
1 teaspoon sugar
Method:
Make the hard-boiled eggs by boiling the eggs in hot water for 10 minutes. Crack and peel the shell off the eggs. Set aside.
In a small pot, bring the water to boil. Add the soy sauce, dark soy sauce and sugar. Transfer the eggs into the soy sauce mixture. Turn off the heat and let it steep in the mixture for an hour before serving.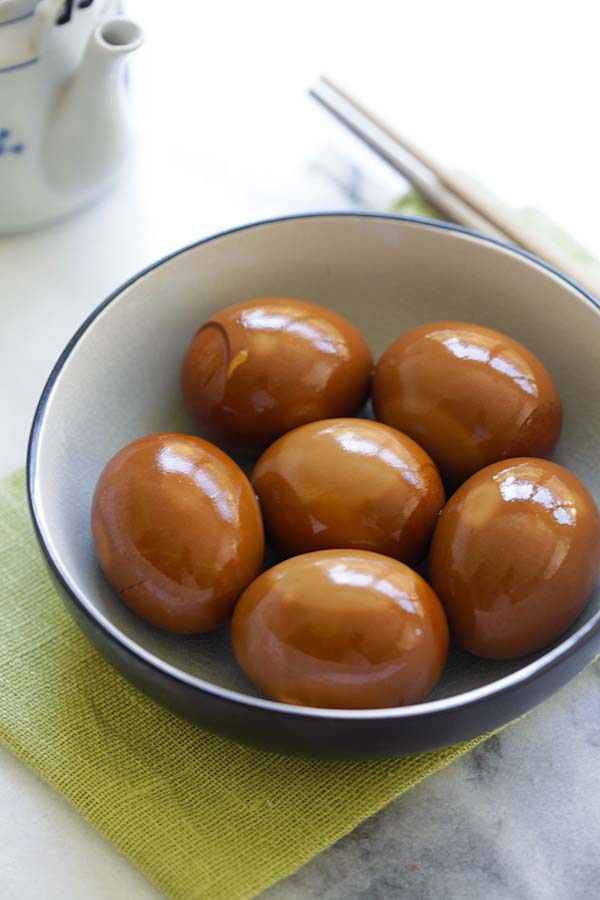 Soy Sauce Eggs
Soy Sauce Eggs – easy and healthy hard-boiled eggs steeped in a soy sauce mixture. This soy sauce eggs recipe yields delicious results.

Originally published on December 22, 2009. Updated with new pictures and recipe.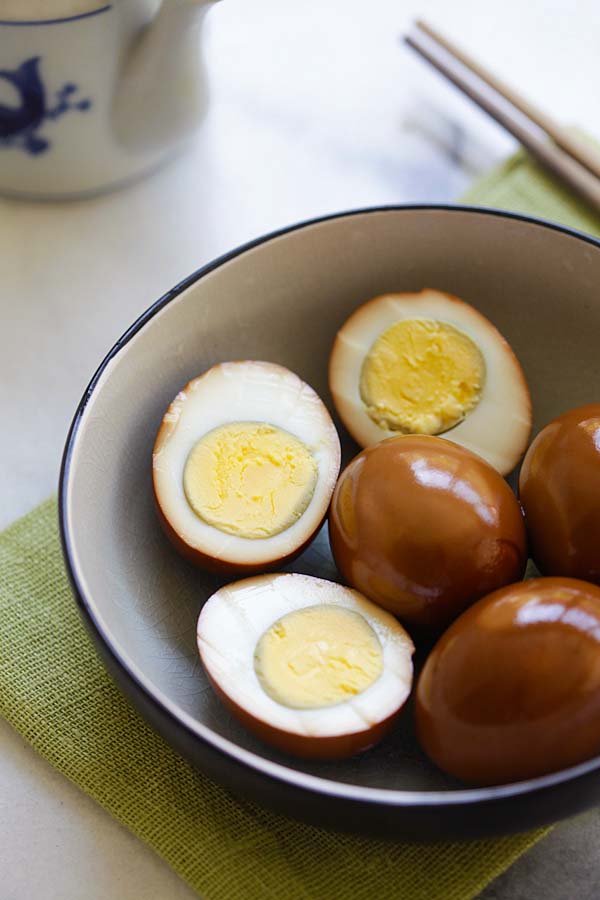 One of my favorite things to eat is Japanese-style soy sauce eggs or shoyu tamago in Japanese language. Whenever I eat out at my favorite ramen restaurants, I always order an extra serving of soy sauce eggs. As simple as it sounds, soy sauce egg is one of my favorite egg recipe ever.
Soy sauce egg is not cheap at restaurants, some as much as $1.50 per egg. Making homemade soy sauce egg is so easy and calls for only a few basic ingredients: hard-boiled eggs, soy sauce, dark soy sauce and sugar. It's really that simple.
I usually make a big batch and keep them in the fridge. Soy sauce eggs make a great snack in between meals; they are also great as a topping for many Asian noodles. Everyone loves them, including the pickiest kids.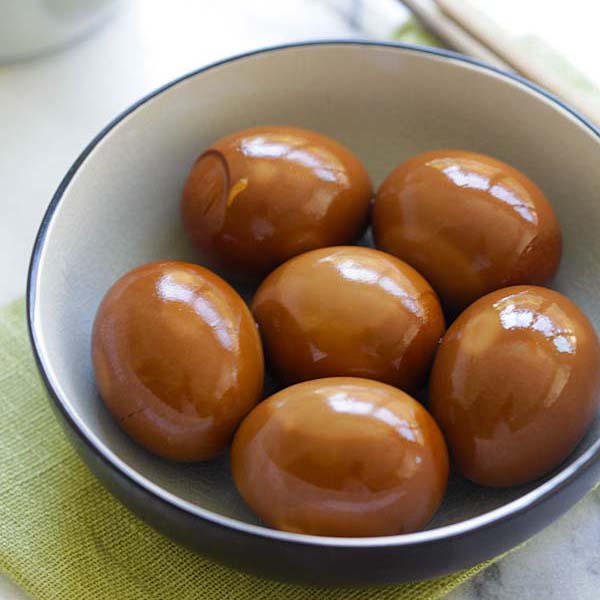 Rate This
Recipe Name
Soy Sauce Eggs (Shoyu Tamago)
Preparation Time
Total Time
Average Rating

Based on 3 Review(s)