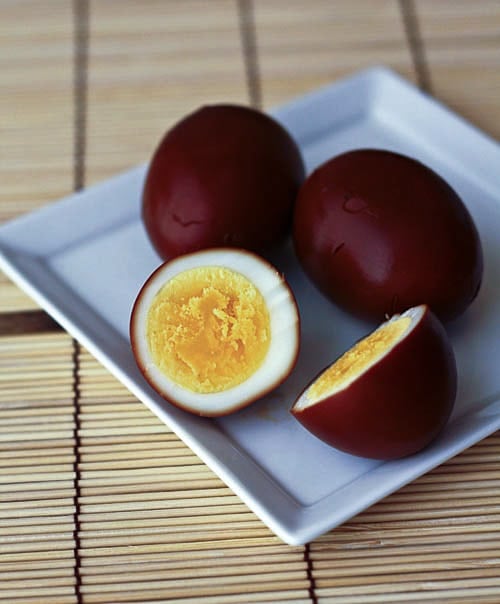 Rachael of La Fuji Mama is a sweetheart, you'll know what I mean if you meet her in person. I first met her a few months ago in an event at New York and became fast friends because we love similar stuff: food, traveling and living in Asia, and a penchant for Japanese cuisine. La Fuji Mama used to live in Tokyo but her family is now based in Orange County. Her blog is a collection of droolsome recipes, her family, and her past adventures living in Asia. Please welcome La Fuji Mama to Rasa Malaysia and check out her soy sauce eggs (shoyu tamago) recipe and step-by-step photos in the gallery above. This recipe is also a great side dish with porridge.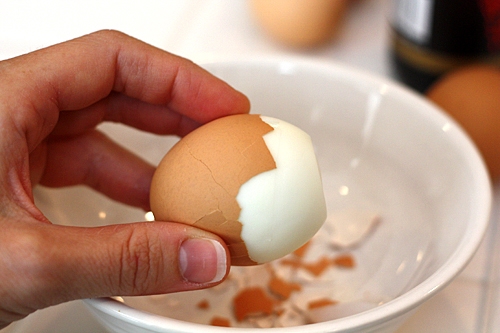 Bee and I recently met up at Mitsuwa, a local Japanese market, to do some shopping and then eat some ramen in the food court. In addition to ramen, we both ordered shoyu tamago–Japanese soy sauce eggs. We each ordered one egg, but I quickly realized that this was a mistake, because my almost-three-year-old daughter ate half of my egg and then kept trying to con Bee out of hers!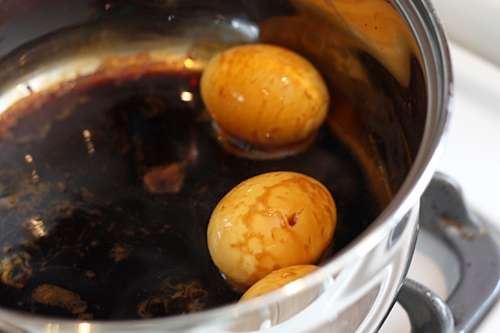 Recently Bee mentioned those eggs and how good they were and I had to laugh because they are one of the easiest things on the planet to make! Shoyu tamago are eggs that have been hard boiled, peeled, and then cooked in heated soy sauce so that the egg white turns brown on the outside and the egg becomes flavored by the soy sauce. They are wonderful as snacks or as an addition to a bento (a traditional Japanese lunch in a box) because they don't need any additional seasoning.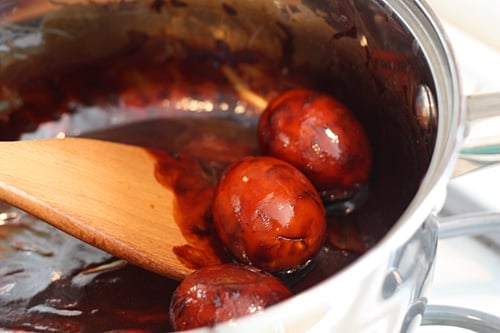 I always use tamari soy sauce, which is darker in appearance and richer in flavor than regular soy sauce. I prefer the darker mahogany color and extra flavor gained by using tamari soy sauce, but if all you have on hand is regular soy sauce, it will still work beautifully! One trick to note–when peeling your hard boiled eggs, peel carefully, trying to avoid nicking the surface of the egg whites. If you do nick the surface, the eggs will still taste delicious, but they just won't be as pretty.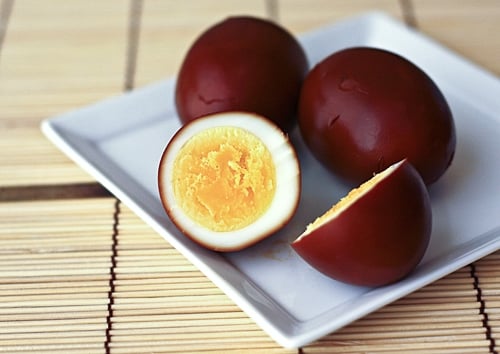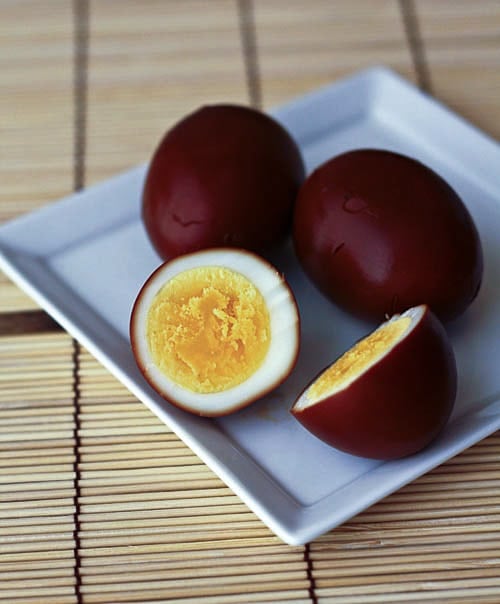 Soy Sauce Eggs Recipe (Shoyu Tamago)
By: La Fujimama
Makes 4 servings
Ingredients:
4 hard boiled eggs
5 tablespoons tamari soy sauce
Method:
1. Pour the soy sauce into a pan that is approximately 10 inches in diameter. Heat the soy sauce of medium-high heat. When the soy sauce starts foaming up, reduce the heat to medium heat and carefully add the eggs. Roll the eggs around in the soy sauce to coat them, and continue rolling them around the pan until the eggs are a dark mohagony color and the soy sauce has been reduced to a thick sludge.
2. Remove the eggs, letting any extra soy sauce drain off, and place on a plate to cool.
3. When the eggs have cooled completely, pack them into lunches or enjoy one as a snack. Just don't leave them near my daughter, or else you'll never get to have a bite!
Most-Pinned Recipes
Ginger Garlic Baked Chicken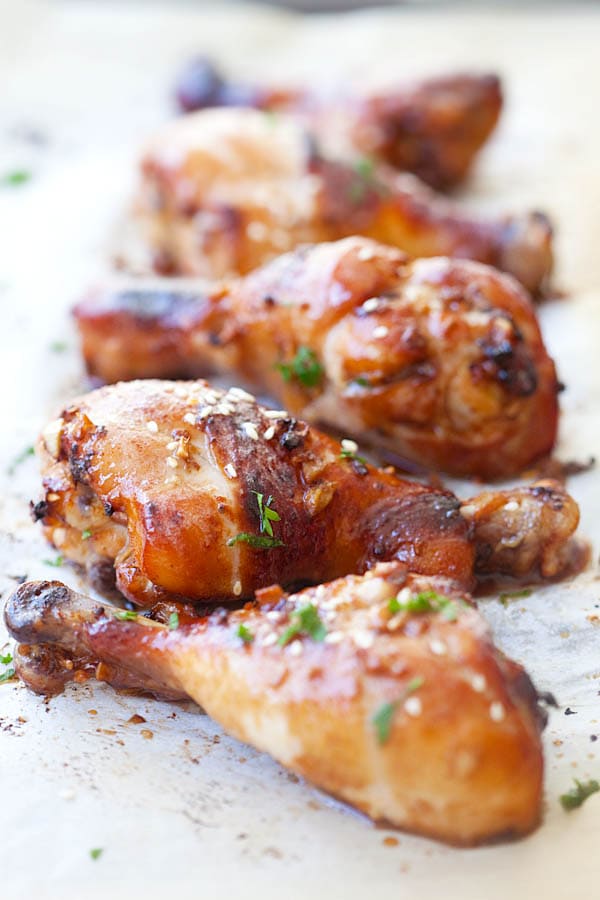 Crab Rangoon (Cream Cheese Wontons)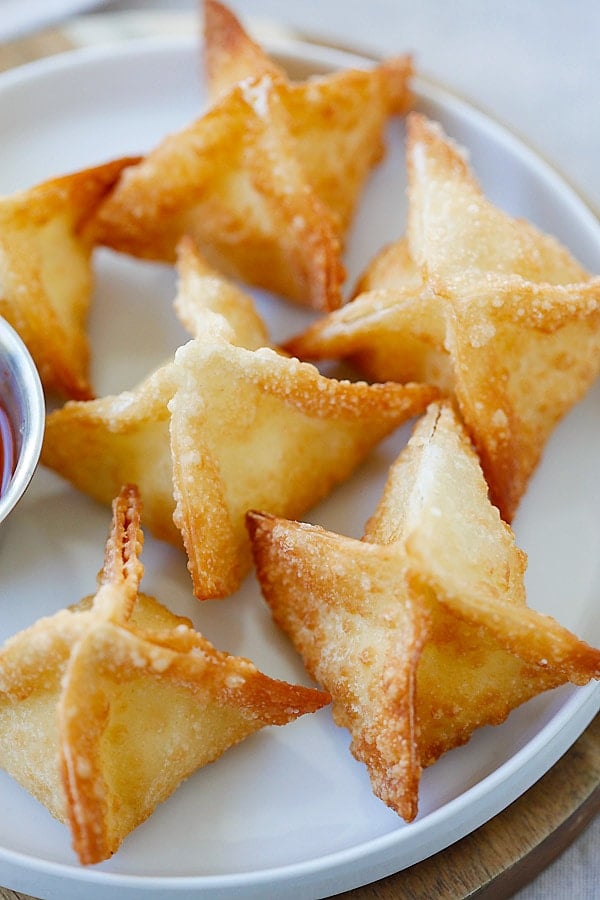 Chicken Wontons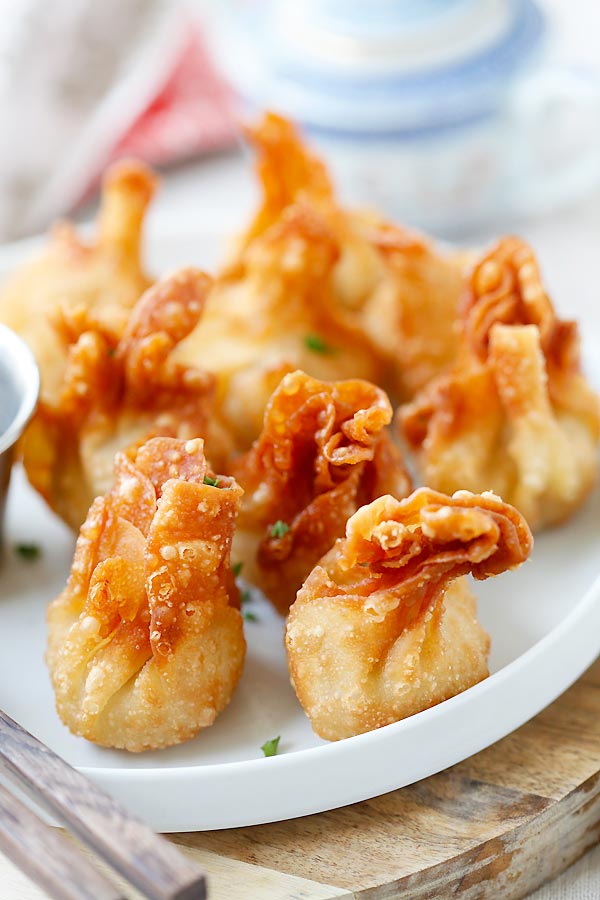 Onion Scallion Beef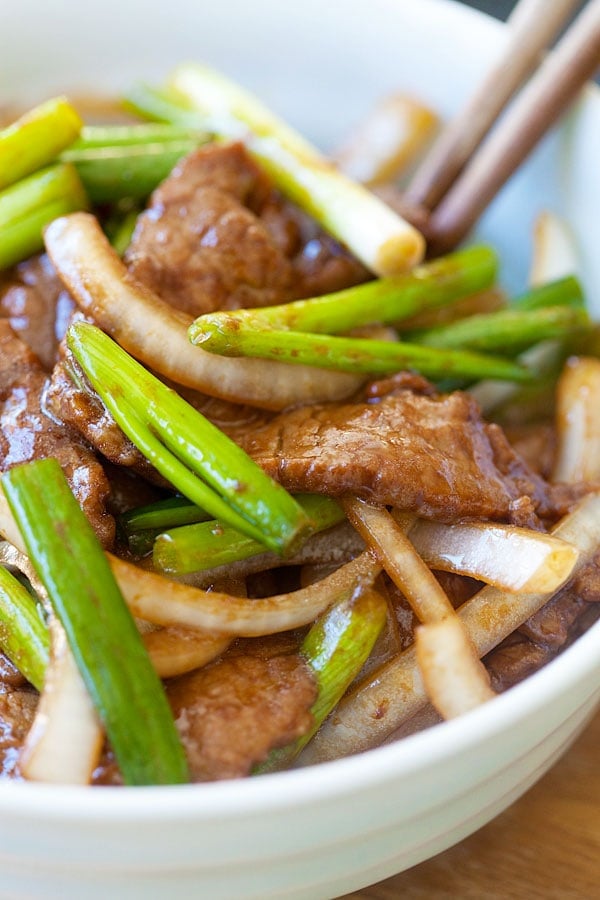 Thai Chicken Sate with Peanut Sauce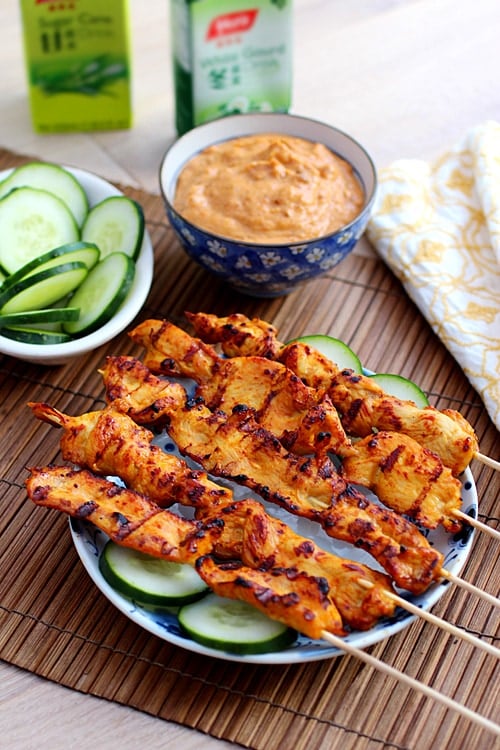 Thai Peanut Sauce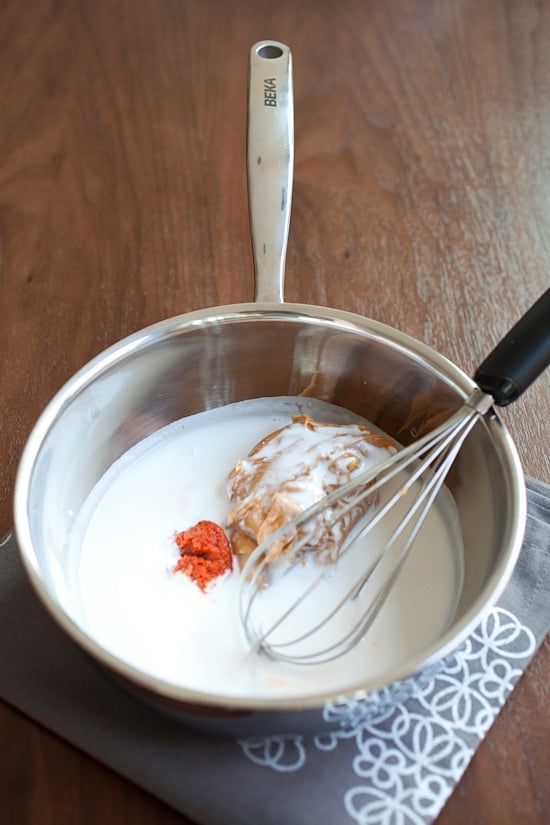 Limited Time Offer: $5.99 only. Available for download WORLDWIDE!
**Use it on Your Tablet, Mobile Phone, Desktop or Laptop**
Copyright © 2016 Rasa Malaysia. All rights reserved.