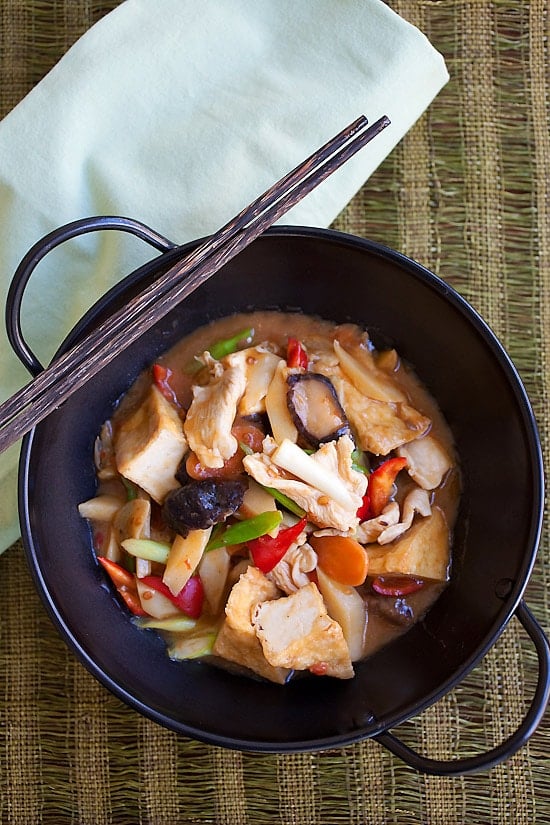 Spicy Sichuan Homestyle Tofu Recipe
Serves 4 | Prep Time: 20 Minutes | Cook Time: 15 Minutes
Adapted from a Taiwanese Cookbook
Ingredients:
2 dried shiitake mushrooms
3 cloves garlic, sliced thinly
6 oz chicken breast, sliced into thin pieces
8 oz fried tofu, cut into triangle shape
2 oz carrot, sliced into thin pieces
4 oz bamboo shoot , sliced into thin pieces
2 oz red chilies, seeded and finely sliced
2 oz scallion, trim and cut into 1-1/2 inch lengths
2 tablespoons oil
Sauce:
2 tablespoon Sichuan soy-bean paste with chili ("douban jiang")
1 teaspoon soy sauce
1 teaspoon sugar
1/2 teaspoon chicken bouillon powder
1 cup water
1 tablespoon cornstarch
Method:
1. Soak the mushrooms in warm water for 10 minutes or until softened. Remove the stems and cut the mushrooms into strips.
2.Mix the Sauce ingredients in a big bowl and set aside.
3. Heat up the wok with 2 tablespoon oil, put in garlic, stir fry until aromatic, then add the chicken, tofu, carrot, bamboo shoot and mushroom stir-fry for a couple of minutes.
4. Add the Sauce and stir to combine well and stew for 5 minutes, on low heat. Stir in the red chilies and scallions, dish out and serve with steam rice.
Most-Pinned Recipes
Ginger Garlic Baked Chicken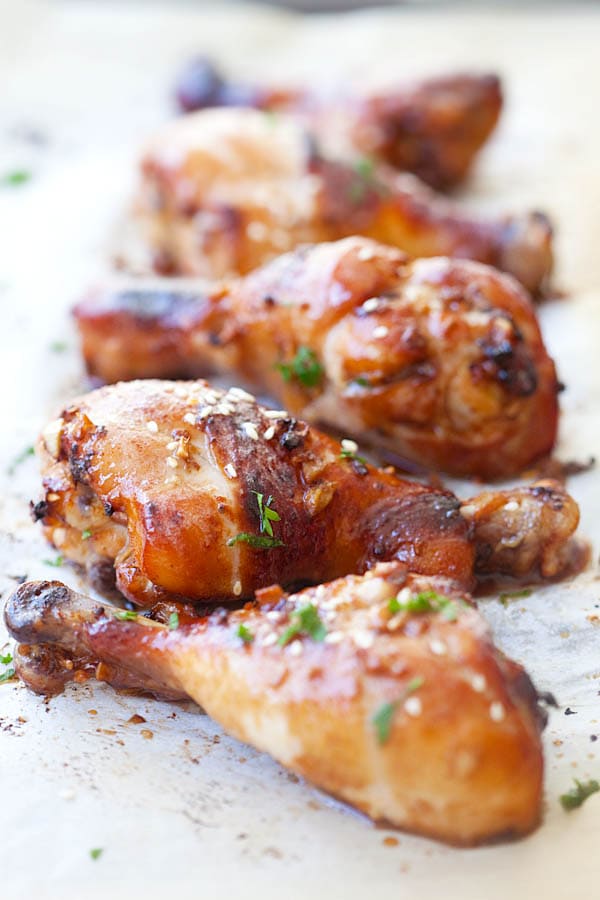 Crab Rangoon (Cream Cheese Wontons)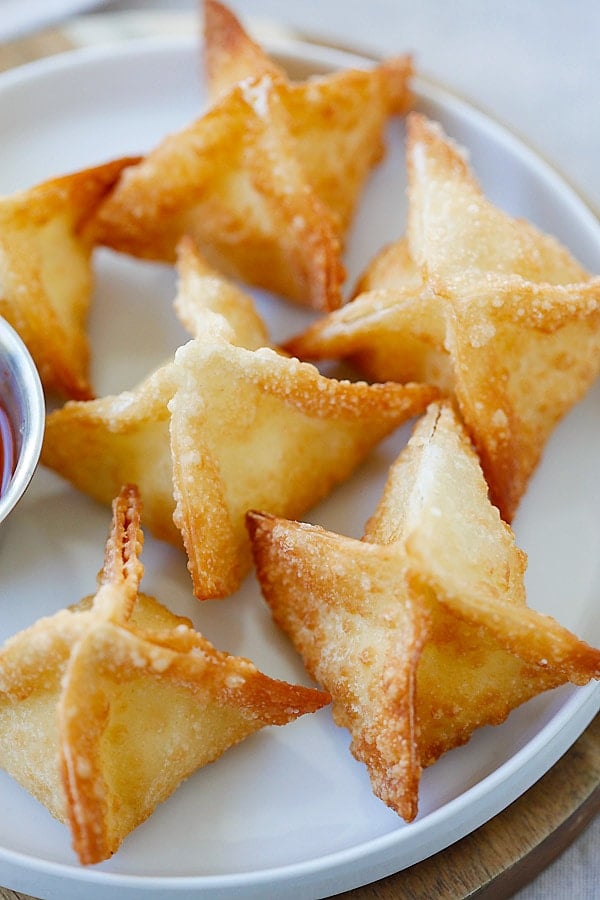 Chicken Wontons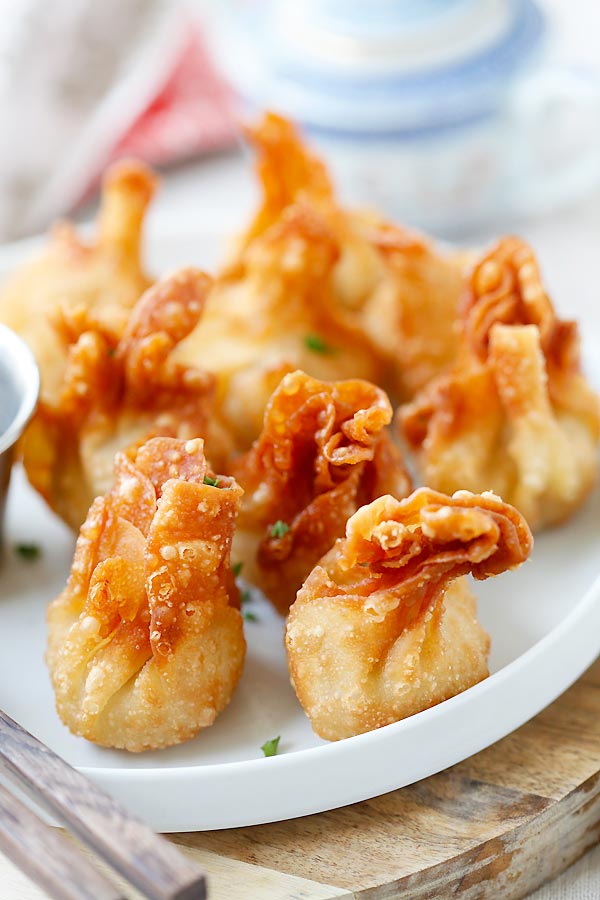 Onion Scallion Beef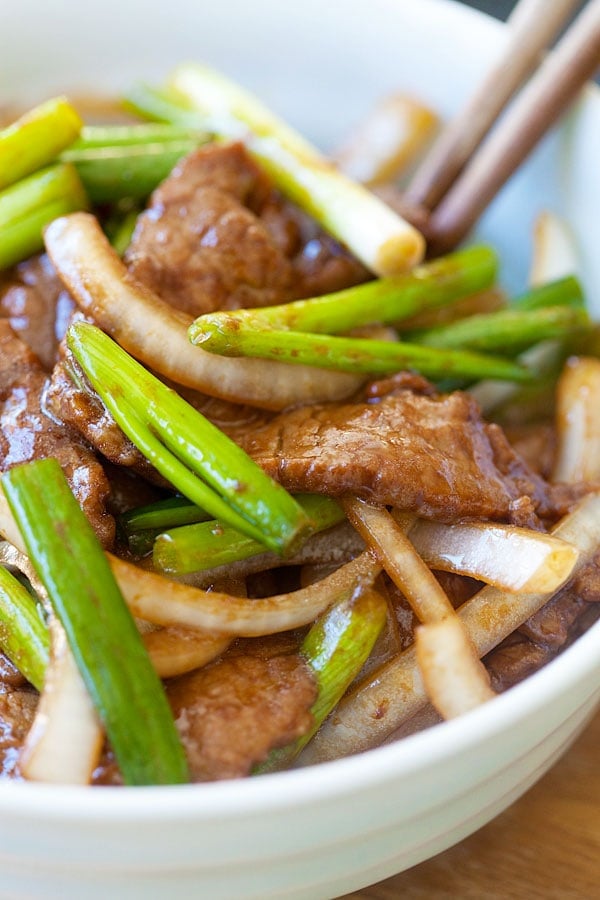 Thai Chicken Sate with Peanut Sauce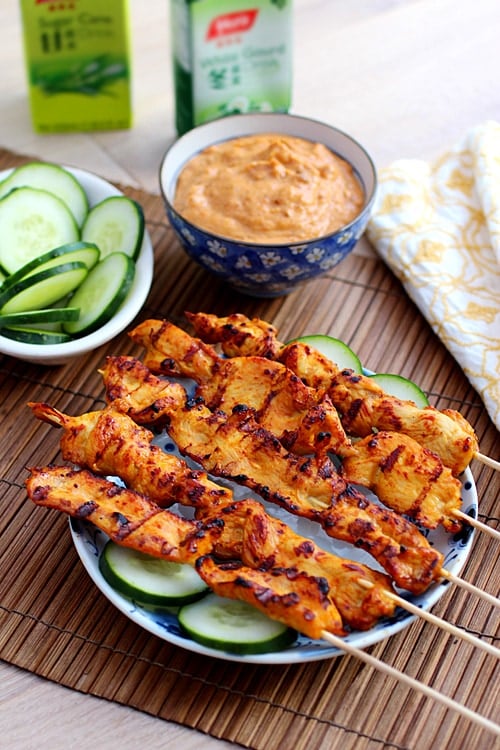 Thai Peanut Sauce