If you have been following this blog for a while, you should know by now that I am addicted to shrimp. The hard evidence can be found on Rasa Malaysia recipes index–you can practically spot shrimp, more shrimp, and even more shrimp dishes on the page…
Here is my simple and healthy (since it's loaded with garlic!) shrimp dish that is extremely simple to make. Just chop off the eyes part of the shrimp head, make a slit down the back, remove the vein, steam and then top them off with heaps of garlic oil.
Ooh La La.
With such versatility and wide range of flavors, now how can I not love shrimp?!
Recipe: Steamed Shrimp with Garlic Oil
Ingredients:
10 head-on shrimp
3 cloves garlic (finely chopped)
1 stalk scallion (chopped)
1/8 teaspoon of salt
3 drops fish sauce
5 drops sesame oil
1 1/2 tablespoon of Shaoxing wine
1 1/2 tablespoon of water
1 dash of white pepper powder
3 tablespoons cooking oil
Method:
Heat up the wok and add in the cooking oil. Lightly fry the chopped garlic until they turn golden brown. Set aside.
Chop off the eyes part of the shrimp head, slit the back and deveined. Pat dry and place all shrimp on a plate. Season the shrimp with the ingredients above. Steam for 5 minutes. Top the shrimp with the garlic oil and garnish with chopped scallion.

Most-Pinned Recipes
Ginger Garlic Baked Chicken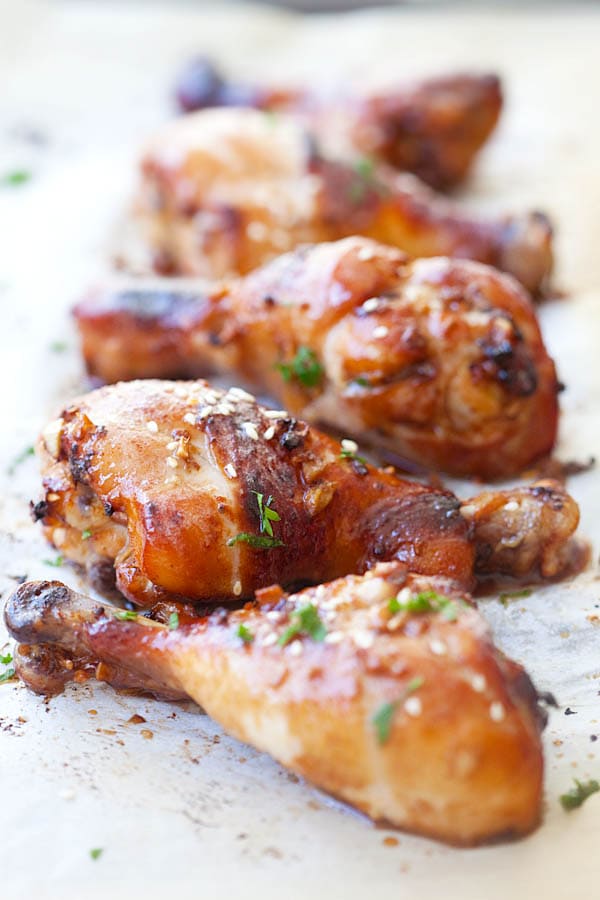 Crab Rangoon (Cream Cheese Wontons)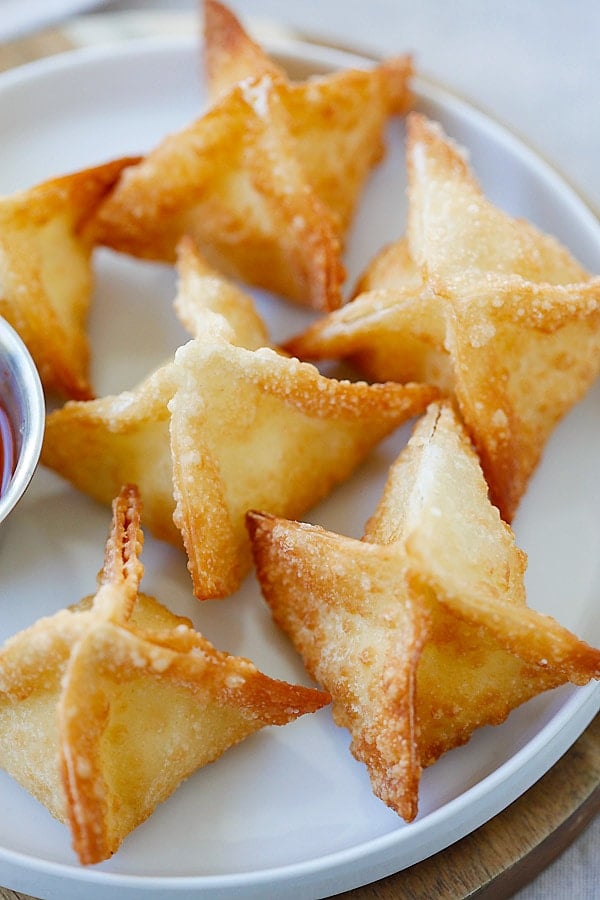 Chicken Wontons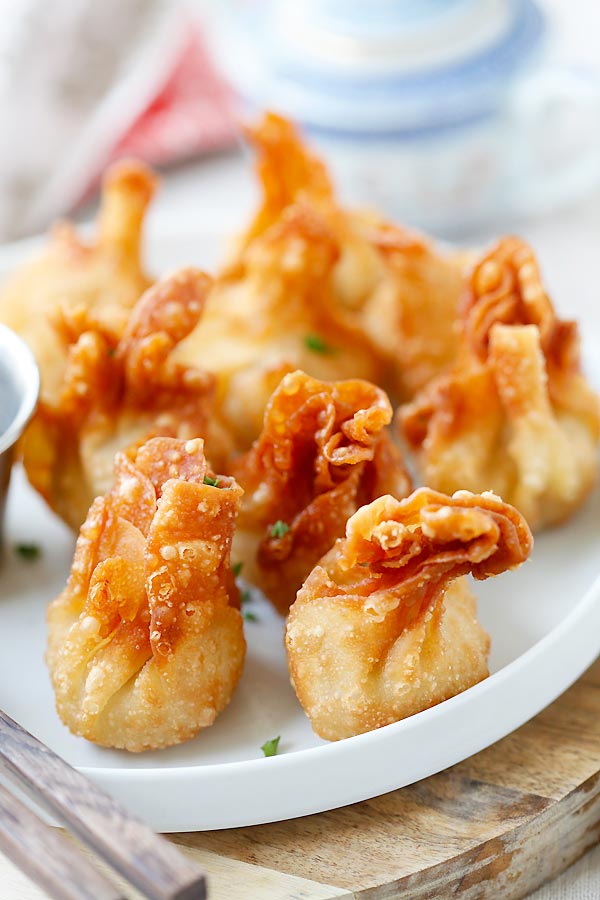 Onion Scallion Beef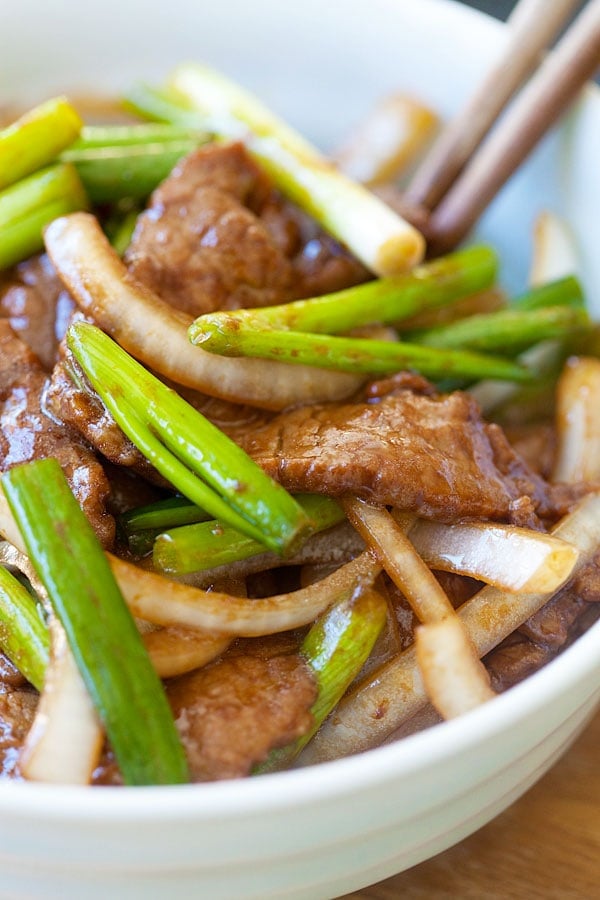 Thai Chicken Sate with Peanut Sauce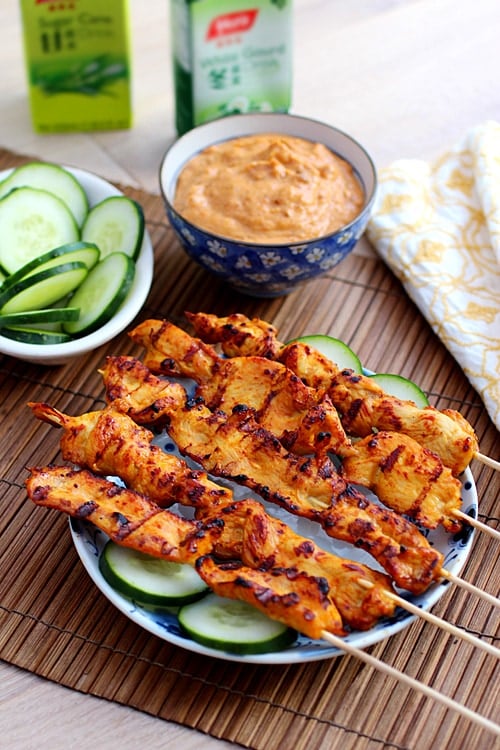 Thai Peanut Sauce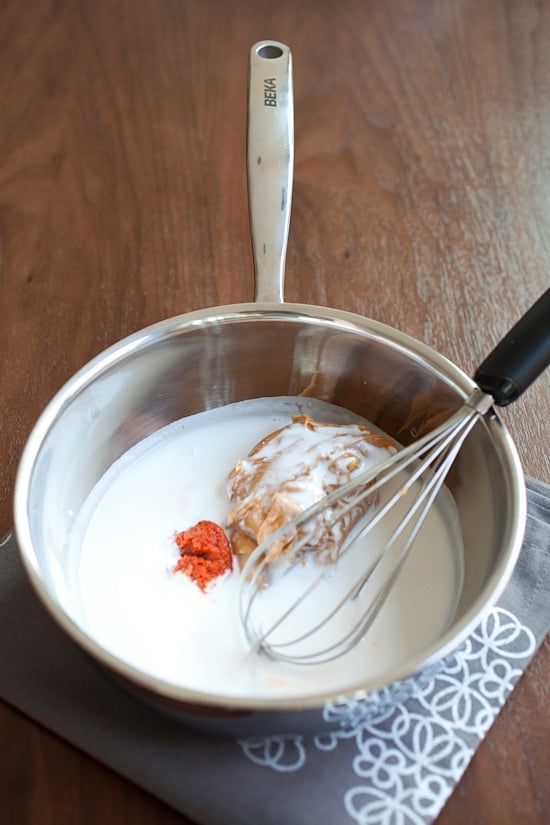 Limited Time Offer: $5.99 only. Available for download WORLDWIDE!
**Use it on Your Tablet, Mobile Phone, Desktop or Laptop**
Copyright © 2016 Rasa Malaysia. All rights reserved.