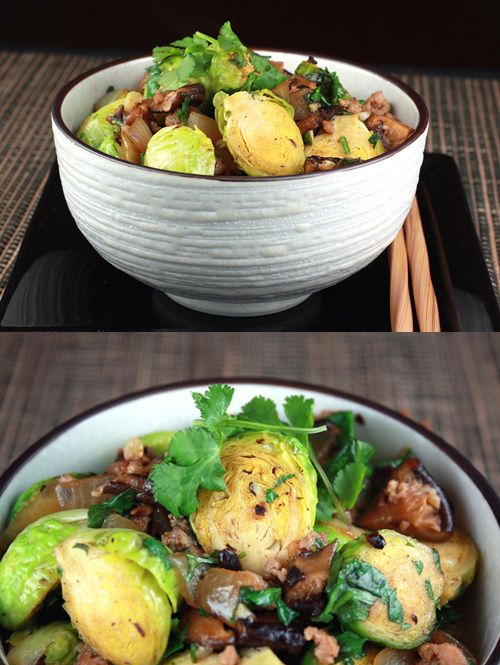 Food Gal's Stir-Fried Brussels Sprouts and Pork in Black Bean Sauce
Serves 4 to 6
Ingredients:
8 dried shiitake mushrooms
1 pound ground pork
1 teaspoon sesame oil
Ground black pepper
1 tablespoon soy sauce
3 cloves garlic, minced
Canola or peanut oil, as needed
1 yellow onion, chopped
2 tablespoons minced fresh ginger
2 pounds small Brussels sprouts, ends trimmed, and bulbs cut in half
4 tablespoons mirin, rice wine, Chinese wine or dry vermouth
2½ tablespoons jarred black bean sauce
¾ cup chicken broth mixed with 1 teaspoon cornstarch
¼ cup chopped fresh cilantro leaves
Method:
In a bowl of very warm water, rehydrate mushrooms for about 25 minutes until softened, then drain. Cut off and discard tough stems. Chop mushroom caps, and set aside.
In another bowl, mix ground pork with sesame oil, ground black pepper, soy sauce and garlic. Allow to marinate for 30 minutes in the refrigerator.
Heat a large frying pan or wok on medium-high heat with a little oil. Add pork, stirring frequently to break up the meat until cooked through, about 5 to 7 minutes. Remove meat to a bowl.
Add a little more oil to your pan. Add onion and ginger, and cook on high heat for two minutes or so until onions start to soften. Add mushrooms and stir. Next, add Brussels sprouts and mirin. Stir, cooking until Brussels sprouts start to get a little soft, but are still crisp. Stir in black bean sauce.
Return cooked ground pork back to the pan. Stir until pork is incorporated with the Brussels sprouts. Slowly pour in chicken stock-cornstarch mixture. Allow to simmer and thicken for a minute or two. Turn off heat, stir in cilantro leaves, and serve with steamed rice.
Most-Pinned Recipes
Ginger Garlic Baked Chicken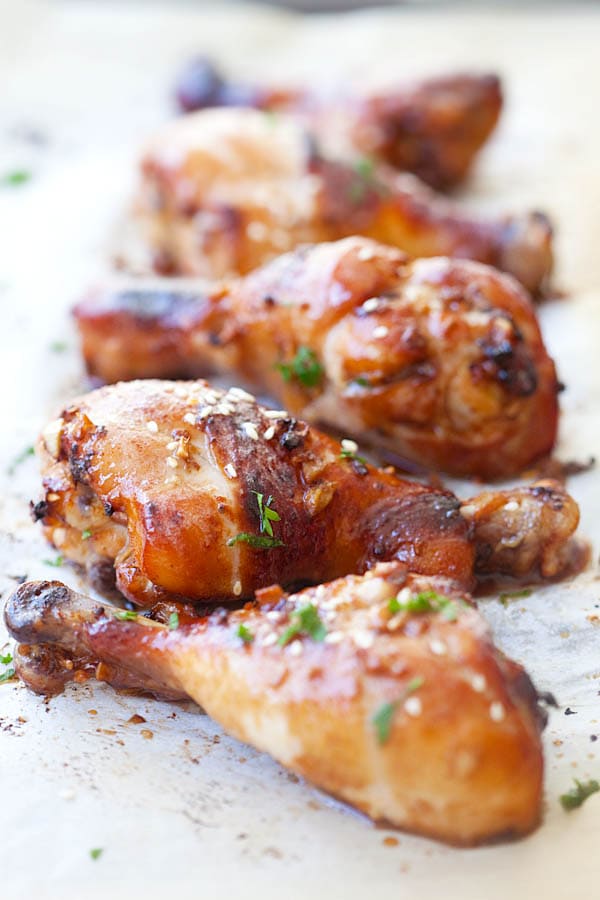 Crab Rangoon (Cream Cheese Wontons)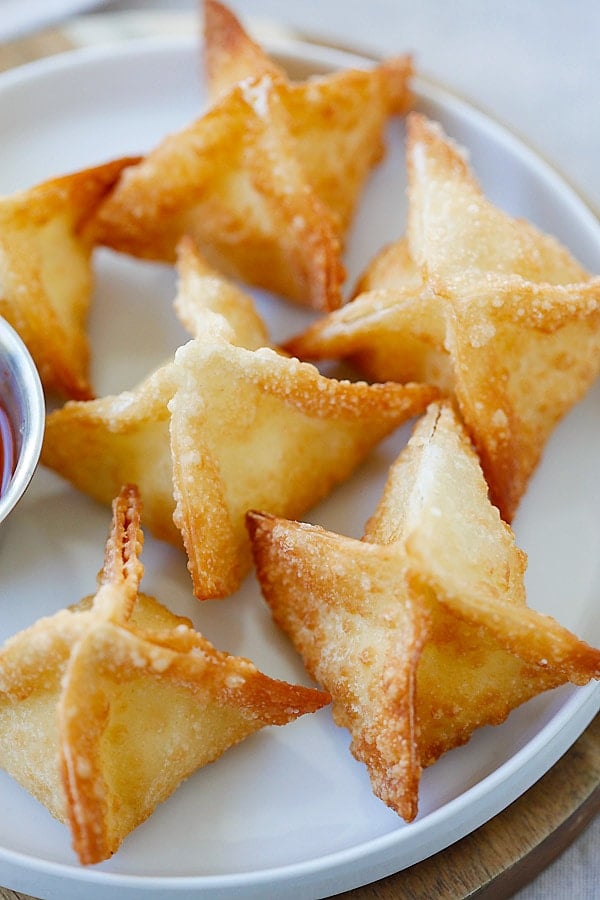 Chicken Wontons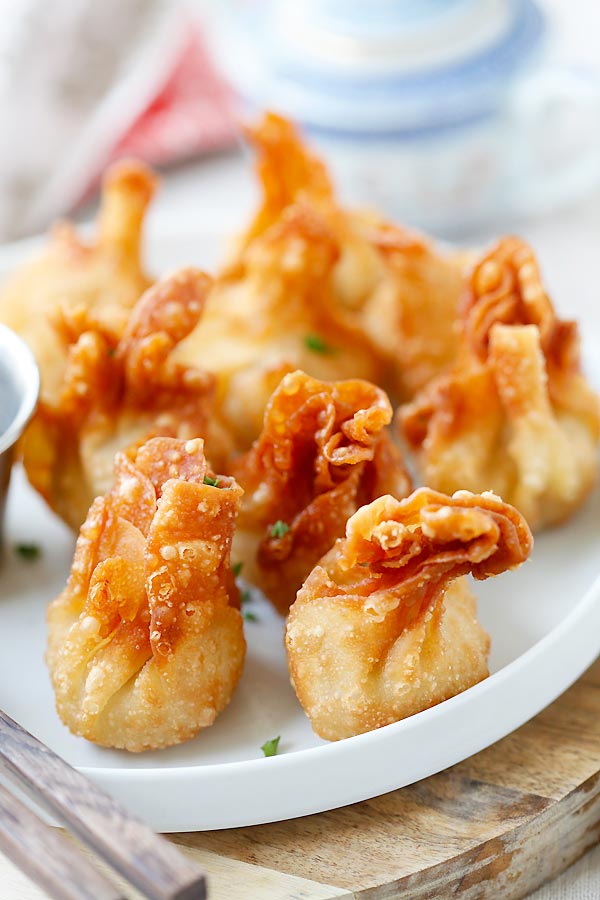 Onion Scallion Beef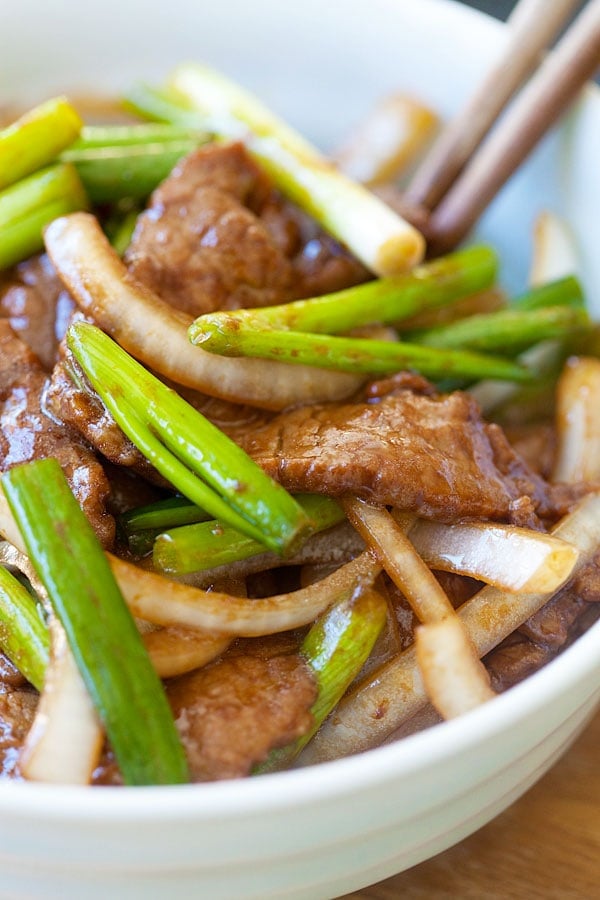 Thai Chicken Sate with Peanut Sauce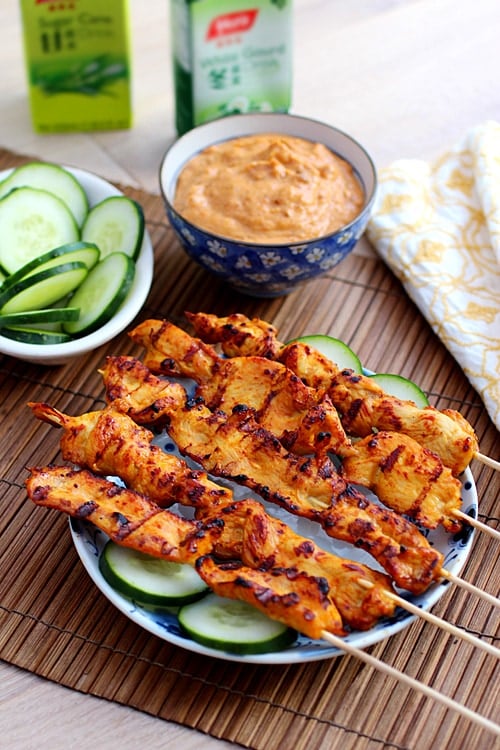 Thai Peanut Sauce