Stir-Fry Pine Nuts with Corn and Peas (金玉满堂)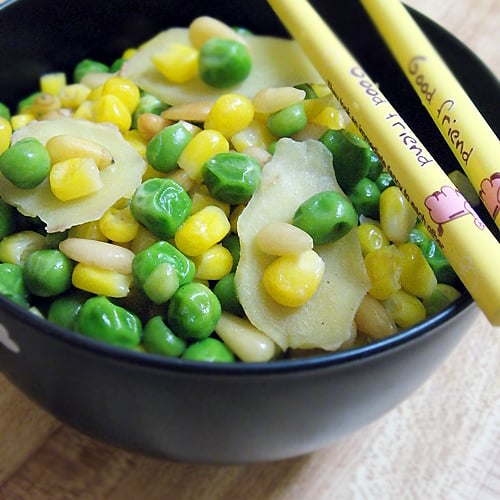 http://rasamalaysia.com/stir-fry-pine-nuts-with-corn-and-peas/
Stir-Fry Pine Nuts with Corn and Peas (金玉满堂)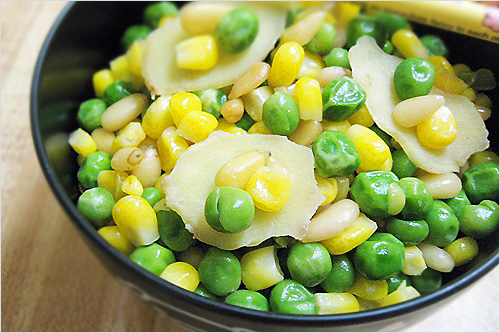 Stir-Fry Pine Nuts with Corn and Sweet Peas Recipe (清炒松子玉米甜豆)
Serves 3-4
Ingredients:
5 to 6 thin slices of ginger
3 cups frozen peas, thawed
3 cups frozen corn kernels, thawed
1 cup roasted pine nuts
1-2 tbsp water (optional)
Pinch of salt and white pepper to taste
Method:
1. Heat a little oil in a pan. Add ginger and fry briskly till fragrant.
2. Add in peas and corns and fry quickly till cooked (tender).
3. Add in pine nuts, mix well. If the mixture is too dry, add the water and mix well.
4. Finally, add salt and white pepper to taste. Serve immediately.
Sign Up for Email Updates
Enter your email for new updates: recipes, giveaways, and more!