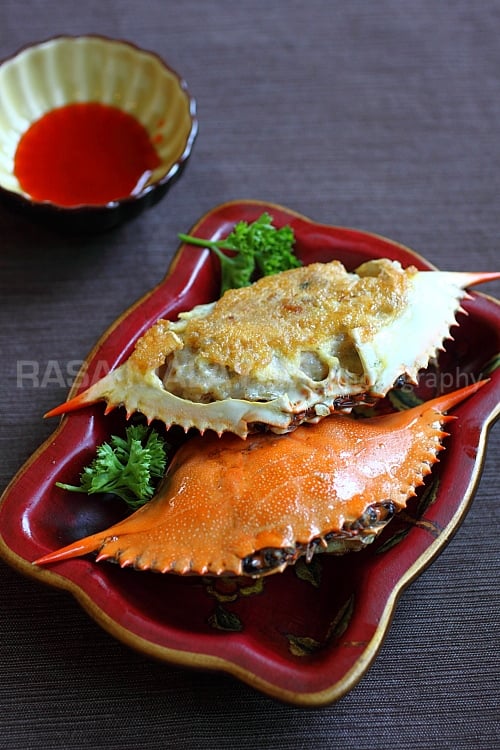 When I was growing up in Malaysia, my favorite times were the many festivities that we observed. With every festivity, my late grandmother would prepare lots of food. Sometimes her younger brother's wife—my grand aunt—would come and cook together, then exchange or share the dishes they made.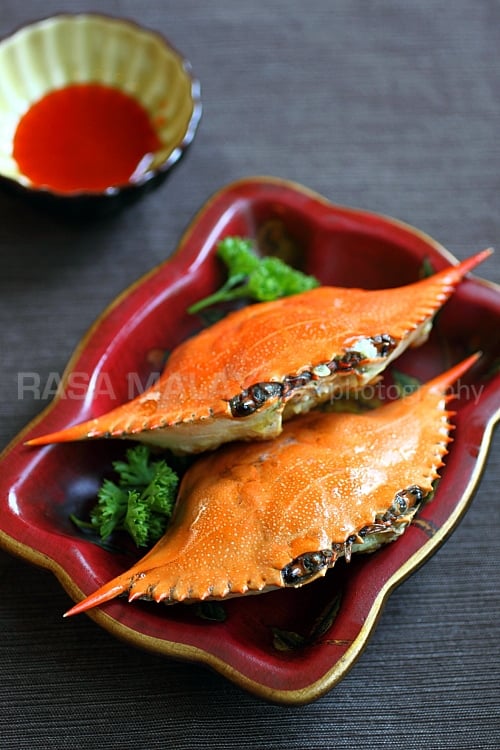 I loved the idea of exchanging food, because we got to try out new dishes, dishes that are not commonly served in our family. Plus, grand aunt was a great cook who seemed to have endless new recipes to share. One of the creations was stuffed crab, a profoundly delicious concoction that never appeared on our family's dining table. I was a happy soul whenever grand aunt made stuffed crab. I love crab and was fascinated by the presentation of the stuffed crab…but above all, I just couldn't resist the scrumptious filling stuffed inside the beautiful crab shells…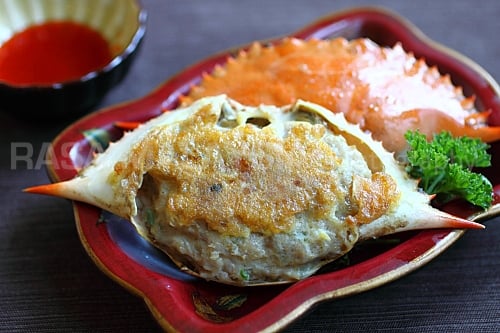 I don't really know the true origin of this dish. In Penang, I have had stuffed crab at Chinese seafood restaurants. In Thailand, this dish is called poo cha. In some Chinese buffet restaurants, you can find something similar. Never mind the source of this wonderful dish, for now, it's my favorite stuffed crab that brings back a lot of childhood memories—my late grandmother's smiley (and contended) face after tasting the goods; my grand-aunt's generosity in sharing her new dish; and the young and excited me when I spotted the bright red crab shells with luscious filling, sitting pretty on the dining table.