Sugared Pillsbury Biscuits (Cheater Donuts)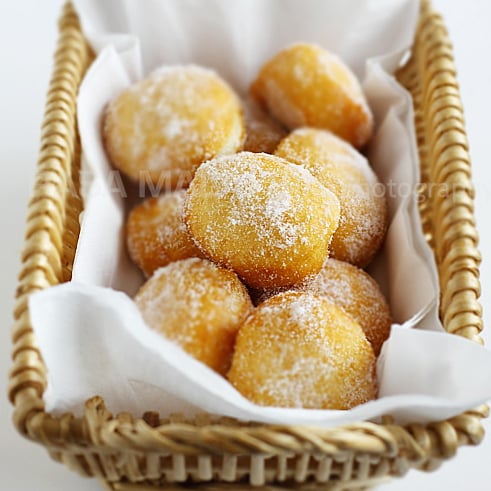 http://rasamalaysia.com/sugared-pillsbury-biscuits/
Sugared Pillsbury Biscuits (Cheater Donuts)
Click "Like" to Get New Recipes
and Updates on Facebook Daily!
Sugared Pillsbury Biscuits Recipe
Ingredients:
1 tube Pillsbury biscuits, buttermilk flavor (contains 10 doughs)
Sugar
Oil for deep frying
LOVE THE RECIPE & PHOTOS? PLEASE SHARE:
More Easy and Delicious Recipes:
Sign Up for Email Updates
Enter your email for new updates: recipes, giveaways, and more!