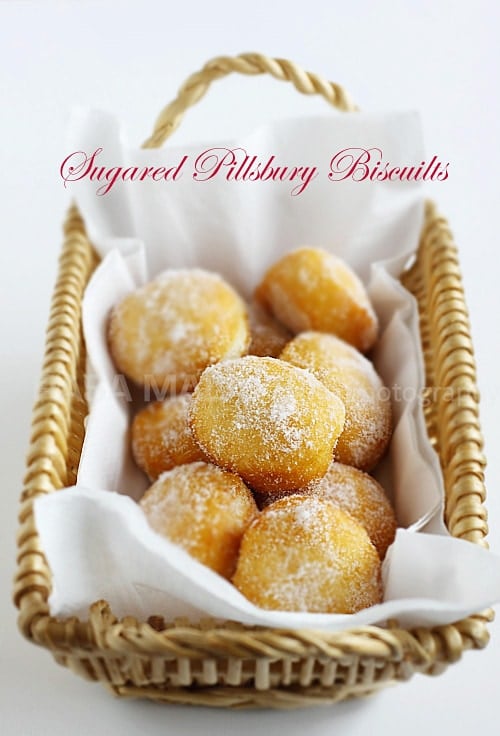 Are they malasadas (malassadas)? Beignets? Sugar Egg Puffs? Doughuts?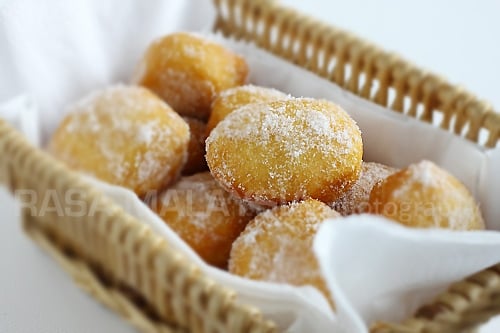 Not quite but they are really as good as all the above—soft, doughy, and fluffy. Once you have one, you just can't stop. And the best thing of all, they take only 3 minutes to make, seriously.
They are fried Pillsbury buttermilk biscuits. Yes, those biscuits that you always bake, or even steamed to create Chinese bao (steamed buns)…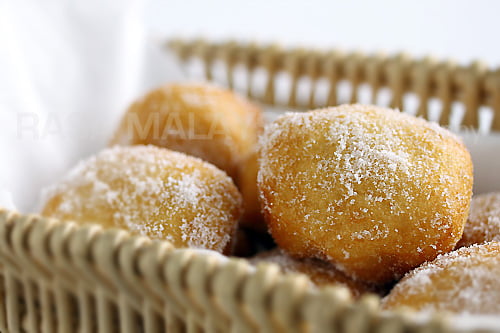 They were fried to golden brown (took less than 2 minutes) and then dusted generously with sugar. It's not conventional, but trust me on this one: once you taste these babies, you will probably not bake them anymore! Look at the pictures, puffy, pillowy, sugared fried dough balls. Can you say no?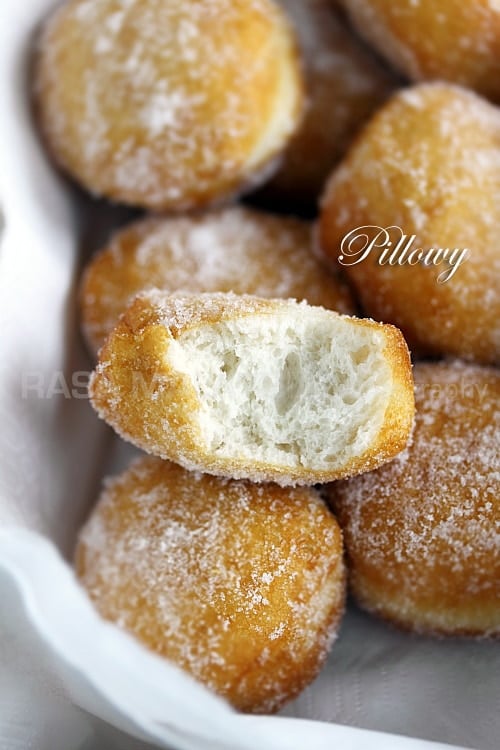 Happy National Doughnut Day! This is really a great cheat. Try it out and I am positive everyone will love them. If you like doughnut, check out this doughnut muffin and the doughnut muffin recipe.