(Chinese recipes, prepare authentic Chinese food now!)
Please meet Piggy at Piggy's Cooking Journal–a beautiful food blog that I absolutely adore and constantly drool over. A fellow Malaysian–from my hometown Penang–Piggy cooks, bakes, and writes about Asian food and other good eats. Please welcome her as a guest writer on Rasa Malaysia with the following serving of sweet and sour fish. Yum!
Most of my friends do not cook as they find that cooking is a chore rather than an activity they'd enjoy. They are always bewildered that I am willing to put in a lot of effort to cook, even when I'm dining alone at home.
Contrary to what these friends may think, I usually do not spend long tedious hours in the kitchen. I do, occasionally, whip up some complicated dishes but that might not be something I'd like to do everyday. Just like the others, I do have those moments when I just don't feel like doing anything at all.
But no matter how unwilling I am to cook, I still need to eat, especially after eating similar dishes for several days. That's when I turn to my piles of cookbooks and look for the simple yet satisfying recipes to try out. Over time, I have gathered quite a long list of recipes that I would take out from time to time when I want to have a yummy home cooked meal in the shortest time.
Over the weekend, I've just added one more such recipe to my list of "simple and satisfying" dishes. The sweet and sour fish only took me less than 45 minutes, from wok to tummy, including cleaning up the dishes and oh, that also included the several minutes of photo taking at leisurely pace. This sweet and sour fish dish is that simple and yet it left me gastronomically satisfied. Find it hard to believe? Well, give the following sweet and sour fish recipe a try then!
Recipe: Sweet and Sour Fish
Adapted from Penang Nyonya Cooking
Ingredients:
1 whole fish, about 400g
Gravy:
1/2 onion, chopped
1 teaspoon preserved soy bean paste (tau cheo)
100ml water
4 tablespoons tomato sauce
1 red chilli, finely pounded
1 tablespoon light soy sauce
Sugar, to taste
1/2 teaspoon cornstarch, mix with 2 tablespoons of water
Garnishing:
Coriander leaves
Method:
1) Clean the fish, wash and drain. Steam the fish until cooked, about 8 minutes. Remove and set aside.
2) To prepare the gravy, heat up 2 tablespoons of oil in a wok. Add onion and stir-fry for 1-2 minutes, or until soft.
3) Add preserved soy bean paste and stir-fry until fragrant.
4) Add water, tomato sauce, pounded chilli, light soy sauce and sugar. Bring to a slow boil.
5) Add cornstarch solution and stir quickly for a few more minutes.
6) Pour the gravy over the steamed fish. Garnish with coriander leaves, serve.
Most-Pinned Recipes
Ginger Garlic Baked Chicken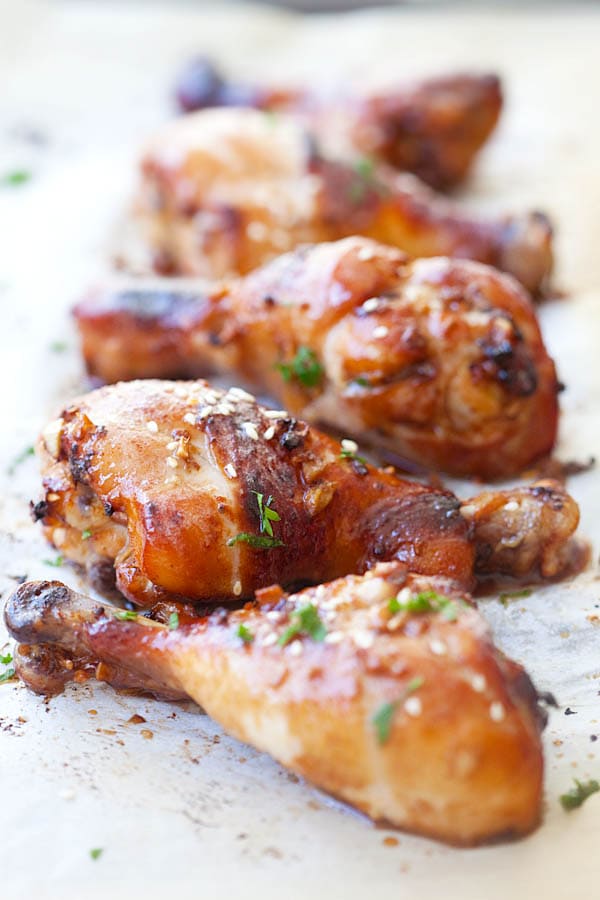 Crab Rangoon (Cream Cheese Wontons)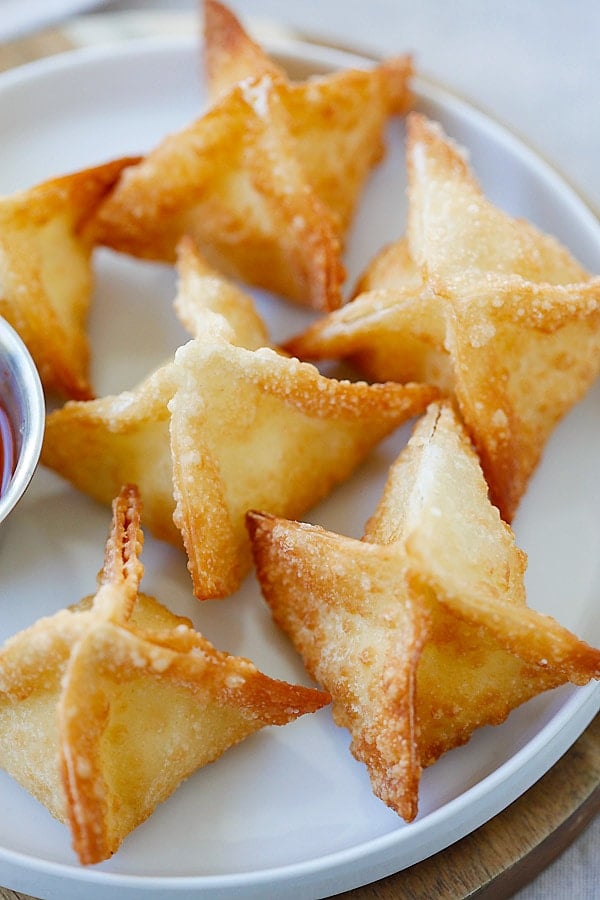 Chicken Wontons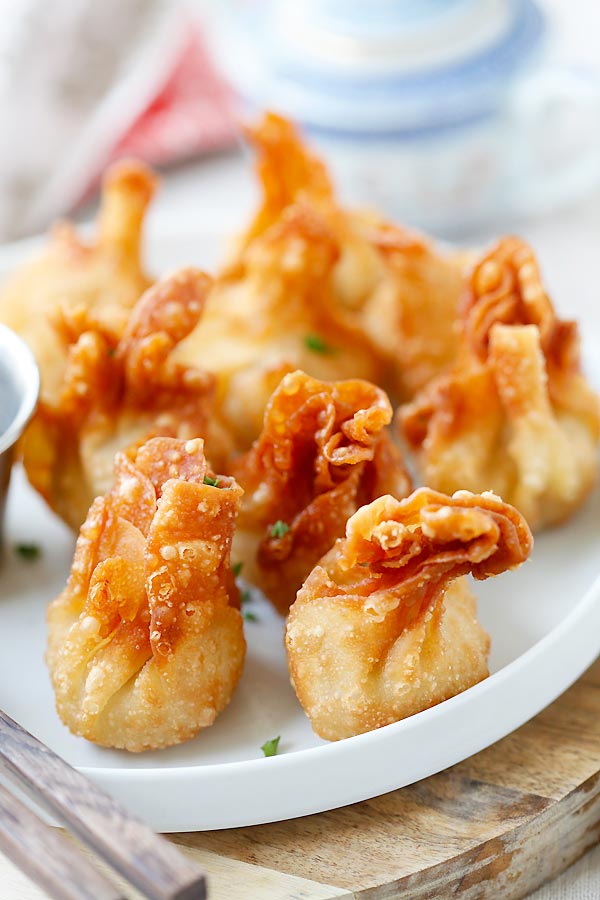 Onion Scallion Beef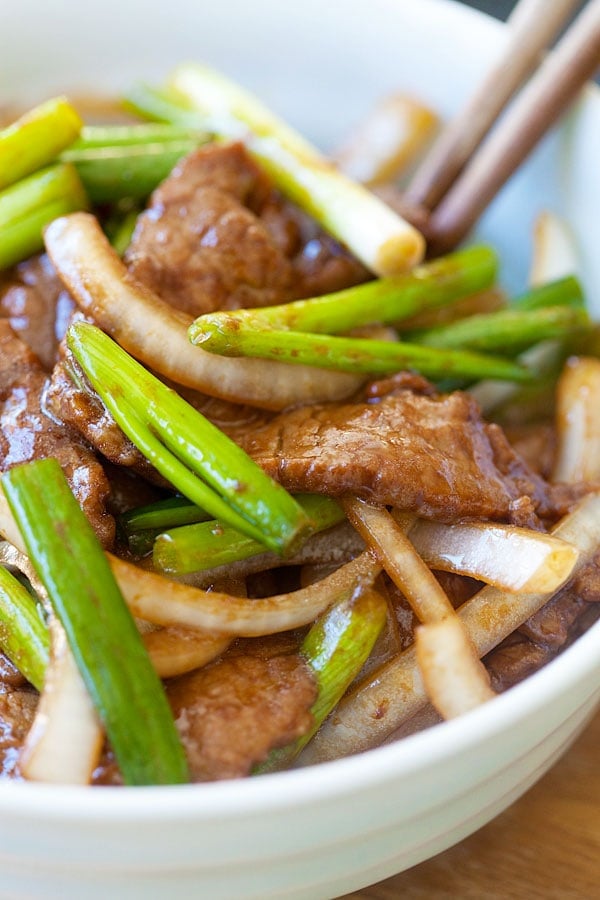 Thai Chicken Sate with Peanut Sauce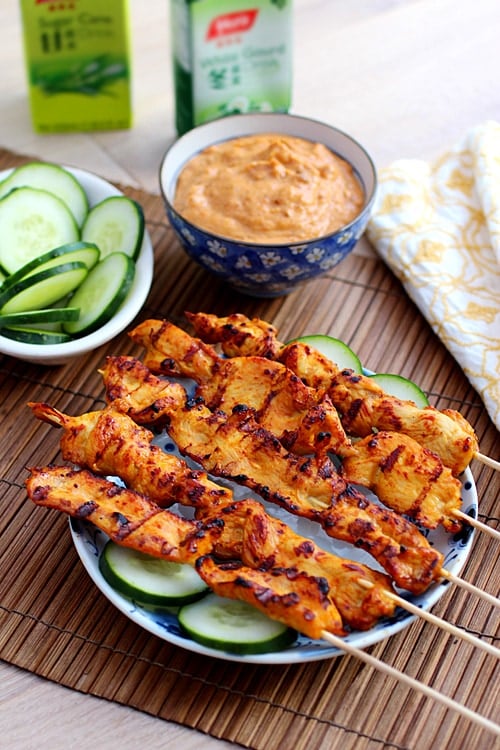 Thai Peanut Sauce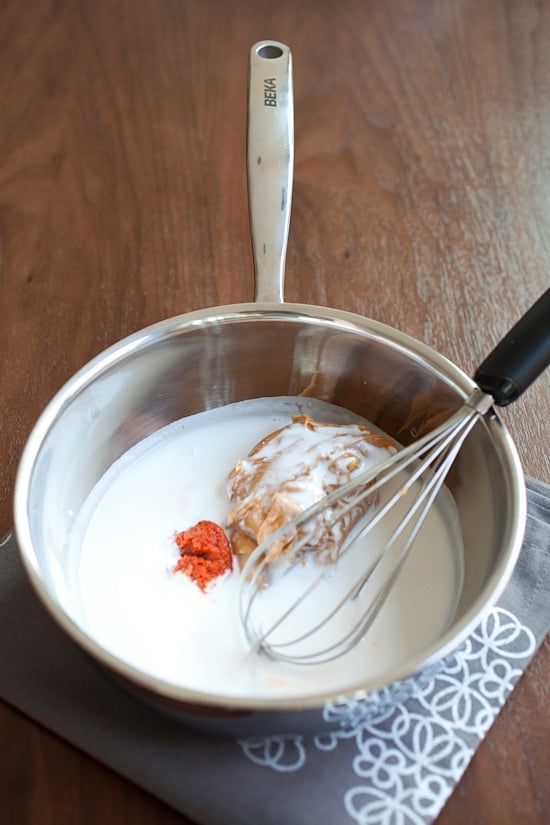 Limited Time Offer: $5.99 only. Available for download WORLDWIDE!
**Use it on Your Tablet, Mobile Phone, Desktop or Laptop**
Copyright © 2016 Rasa Malaysia. All rights reserved.