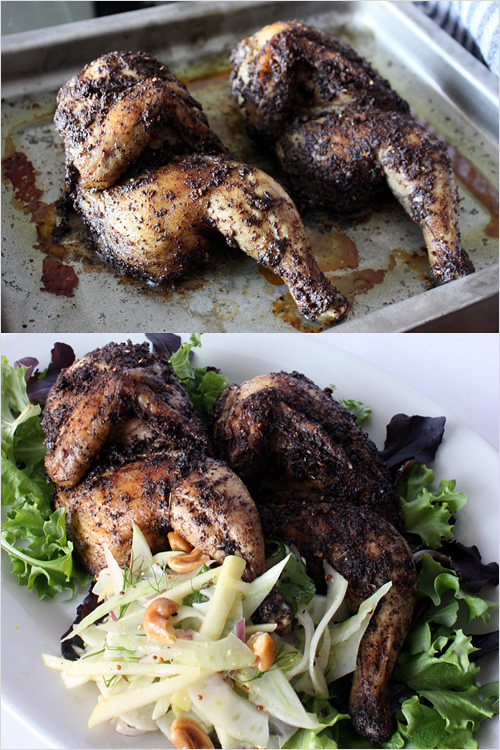 Szechuan (Sichuan) Roasted Chicken Recipe
Ingredients:
1 whole chicken, halved if you want or leave whole
2 tablespoon Szechuan peppercorns
1 teaspoon vanilla powder (optional)
1 teaspoon salt
1 teaspoon black pepper
1 tablespoon honey
1 tablespoon soy sauce
2 cloves of garlic
4 tablespoons of olive oil
Method:
1. Clean chicken under cold running water and pat dry with some kitchen towels.
2. In a mortar and pestle, grind the Szechuan peppercorns, vanilla powder, garlic cloves, black pepper and salt together until finely grounded.
3. Add soy sauce, honey, olive oil into the dry ingredients and mix well until you get a dark, rich paste.
4. Rub the paste all over the chicken and let it marinate for about 1 hour.
I put my chicken and spice rub in a large ziplock bag and rub them like that – simple and fuss-free. ;)
5. Preheat oven to 400F/200C. After marinating your chicken for 1 hour, transfer it to a roasting dish and roast for 15 minutes and then lower the oven temperature to 350 and continue roasting for another 30 minutes or until the chicken is cook through.
To check if your chicken is cooked through, there are two methods:
i. poke the thickest part of the thigh and if liquid runs clear, it's cooked
ii.if the chicken thigh separates itself easily from the body, the chicken's done.
While your chicken is cooking, you can prepare the fennel and apple pickle. This tangy side dish works wonderful with the roast chicken – and it's so simple to make too!
Fennel and Apple pickle with Cashew:
Ingredients:
1/2 bulb of fennel head, sliced thinly
1 apple (I used Golden Delicious)
1/4 cup white vinegar
2 tablespoons of sugar
1/4 cup of orange juice
1 teaspoon salt
2 tablespoon oil
a small pinch of Chinese five spice powder
1/2 cup roasted cashew nuts for topping
Method:
1. Combine the fennel and apple slices in a bowl.
2. Heat the vinegar, sugar, orange juice, sugar, salt and a pinch of Chinese five spice powder until the sugar dissolves.
3. Mix the spiced vinegar solution with oil and then pour it over the fennel and apple slices. Toss to combine and store in fridge until ready to use.
The tangy, spicy, and crispiness of the chicken is the perfect chicken dish for Chinese New Year. I hope you guys would enjoy it as much as I do.
Most-Pinned Recipes
Ginger Garlic Baked Chicken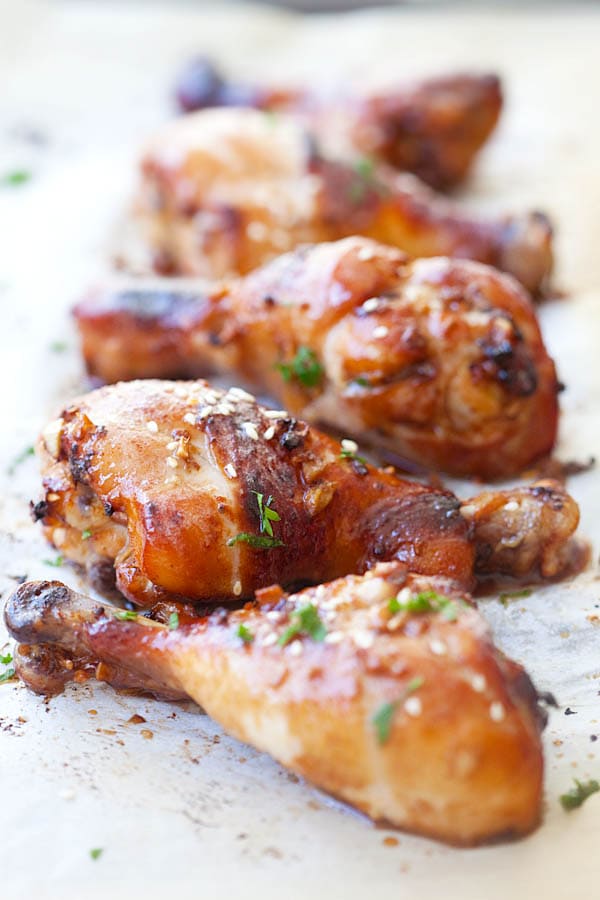 Crab Rangoon (Cream Cheese Wontons)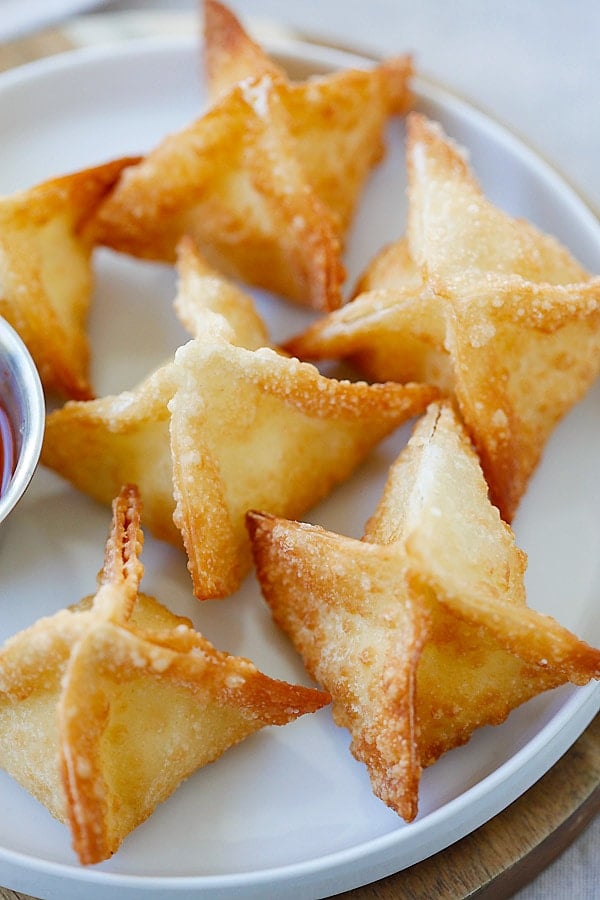 Chicken Wontons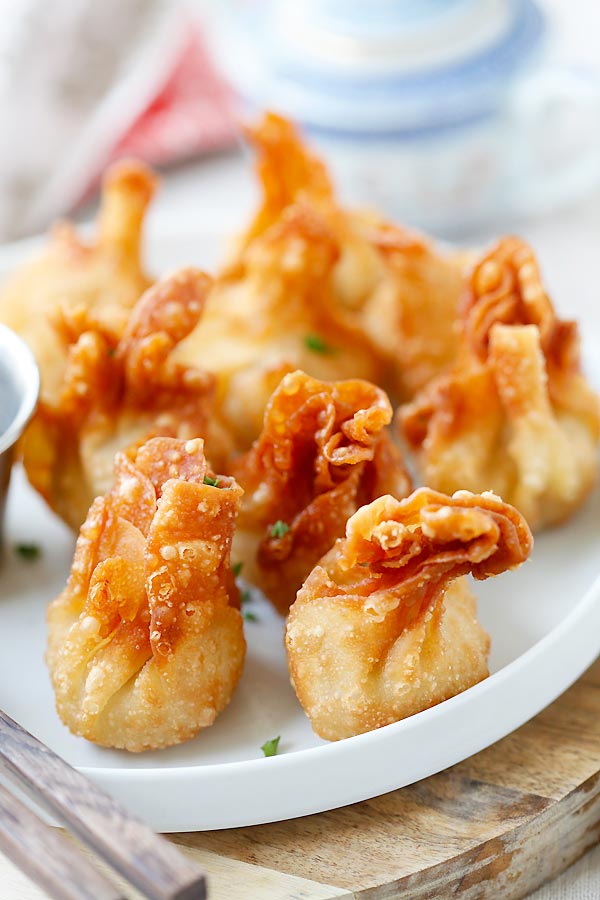 Onion Scallion Beef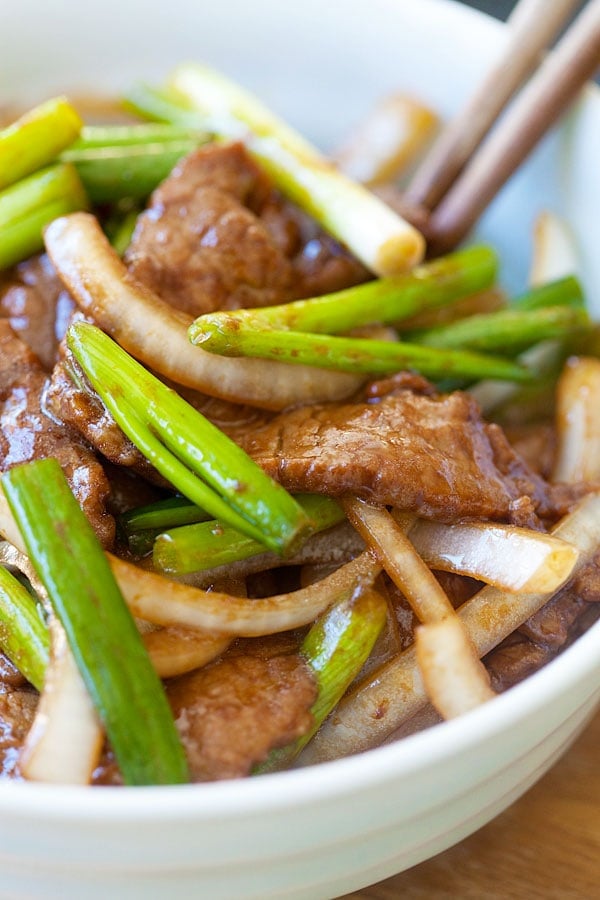 Thai Chicken Sate with Peanut Sauce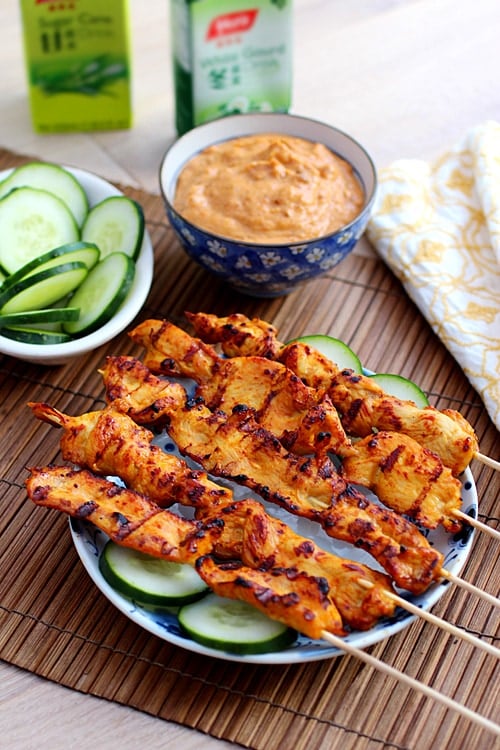 Thai Peanut Sauce