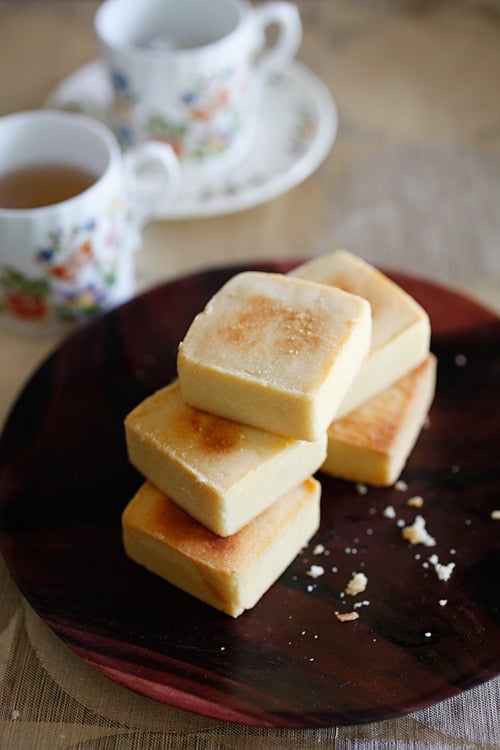 (You can get all Chinese New Year recipes here, including baking, cakes, savory and dessert recipes.)
For Chinese in Malaysia and Singapore, and those who live overseas, this time of year means one thing: baking time for the upcoming Lunar New Year. As the year of Snake is just barely two weeks away, every household is busy prepping for the upcoming new year. Spring cleaning, shopping for Chinese New Year's foods and goodies for friends, families, and clients, buying new clothes and shoes, and most definitely, making batches of batches pineapple tarts, peanut cookies, kuih bangkit, and more.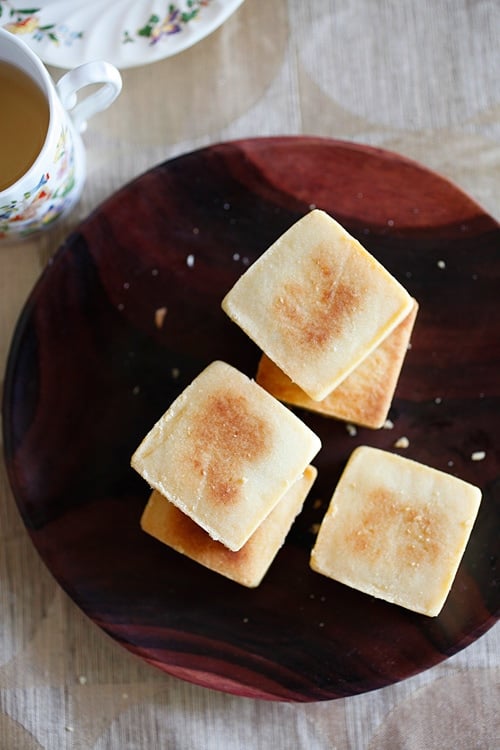 Everywhere you go, you will see vendors, shops, hawkers selling their Chinese New Year cakes, and one of the most popular items is pineapple tarts. On Rasa Malaysia, I have shared a couple of recipes here and here, but this year, I have decided to ask my contributor Ho Siew Loon to share a Taiwanese pineapple tarts/shortcakes recipe, which is no less tasty than the regular ones.
Personally, I prefer Taiwanese pineapple tarts/shortcakes, or 凤梨酥, which is a must-buy whenever I go to Taiwan, or Taiwanese-style bakeries. They are rectangles or squares in shape, rich, crumbly, buttery, and filled with a decadent filling. I just can't stop eating them, and they are especially great with tea.
This Chinese New Year, perhaps you can try making these Taiwanese pineapple tarts. I am very sure you will love them. And here is what Siew Loon has to say about perfecting her Taiwanese pineapple tarts/shortcakes recipe.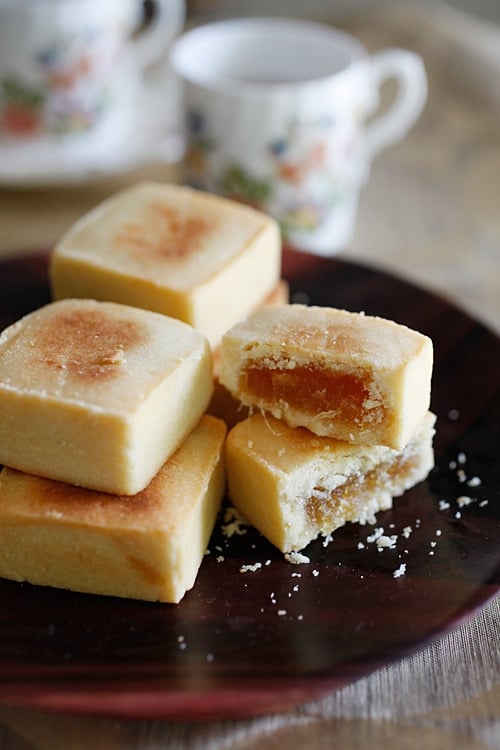 "I must say that I have been doing a lot of research and tried a lot of recipes on this little favorite snack. I have just lost count on how many types of pineapple shortcakes I have eaten in order to come out with this recipe. I shared some of my homemade ones with Bee and she loves them and thinks that I should share it with the readers of Rasa Malaysia.  The taste of Taiwanese pineapple paste (jam) is quite different from the Malaysian/Singaporean version as it is mainly made of winter melon and  flavored with pineapple essence instead of the real pineapple fruit. I hope you enjoy my Taiwanese pineapple tarts/shortcakes recipe! — Siew Loon"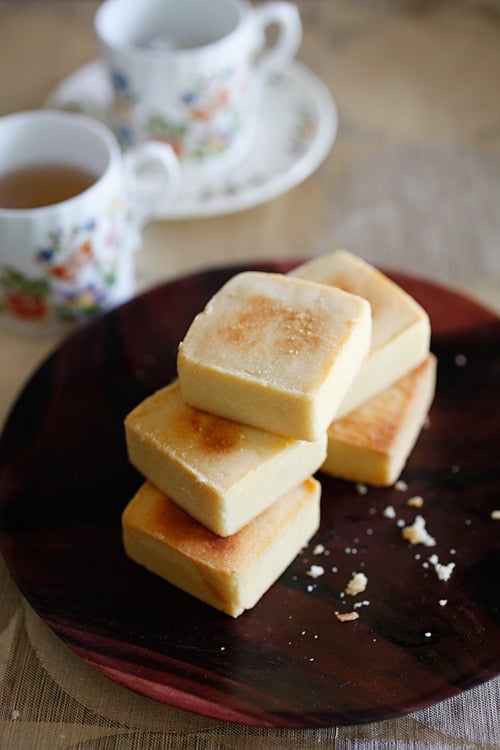 Taiwanese Pineapple Tarts/Shortcakes Recipe
Ingredients:
2 stick butters (1 stick of butter = 113 grams)
1/2 Tbsps shortening
2 Tbsp icing Sugar
1 egg
1 tsp pineapple essence (optional)
3 cups All Purpose Flour
2 Tbsps Milk Powder
2 Tbsp Cornflour
Method:
Cream butter, shortening and icing sugar till light and fluffy for around 8 minutes.
Add in egg and essence if using.
Fold in all purpose flour, cornflour and milk powder. Refrigerate for 20 minutes.
Divide dough into 30 pcs and wrap with the pineapple filling.
Press it onto the square mould and bake it at 170 celcius for 15 – 20 minutes and turn it around to bake for another 15 minutes or till brown.
Pineapple Paste
(adapted from http://www.zesterdaily.com/baking/378-taiwanese-pineapple-cakes)
Ingredients:
12 oz. (weight) peeled, cored, diced pineapple (from 1 pineapple)
1 pound 4 ounces of peeled, seeded, diced winter melon (from about 2½ pounds winter melon wedges)
3/4 cup granulated sugar
1/2 cup maltose syrup
Method:
Place the pineapple in the bowl of a food processor and pulse until pureed, stopping and scraping the sides of the bowl occasionally, 18 to 20 pulses. Pour into a Dutch oven.
Place the winter melon in the food processor and pulse until very finely shredded, 20 to 22 pulses. Transfer to the Dutch oven.
Cook the combined mixture over medium-high heat, stirring occasionally, until most of the liquid has evaporated and the winter melon begins turning translucent, about 20 minutes.
Reduce the heat to medium, add the sugar, and cook until the mixture has thickened, about 8 minutes.
Stir in the maltose syrup and cook, stirring constantly, until mixture is very thick, sticky, and uniformly light amber in color, 10 to 12 minutes.
Transfer mixture to a shallow bowl and refrigerate until cool. Divide into 1 Tsp each.
Cook's Note:
You can also buy the ready made paste from baking supply shop around Taiwan.
Most-Pinned Recipes
Brownie Butter Cake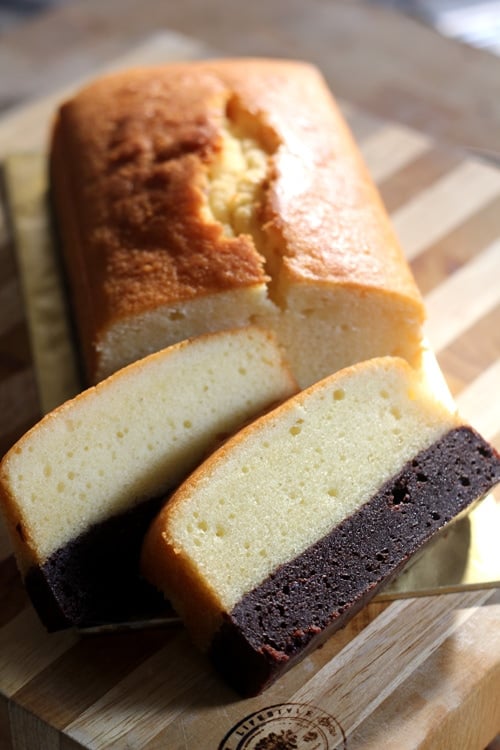 Nutella Cheesecake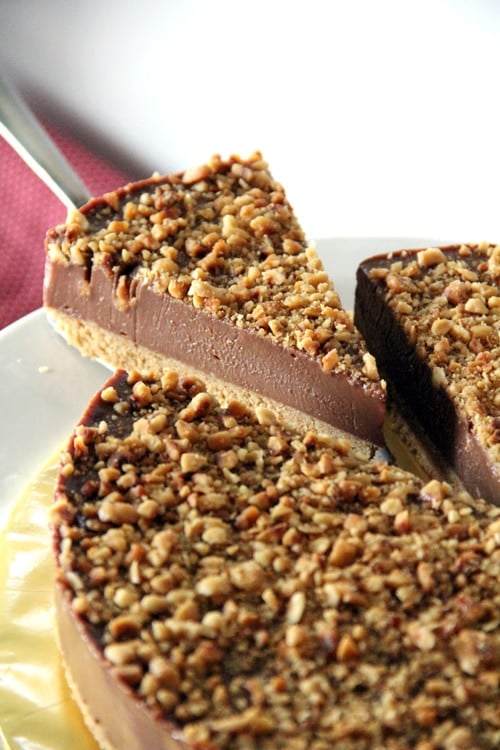 Chocolate Chip Cookie Dough Cheesecake Bar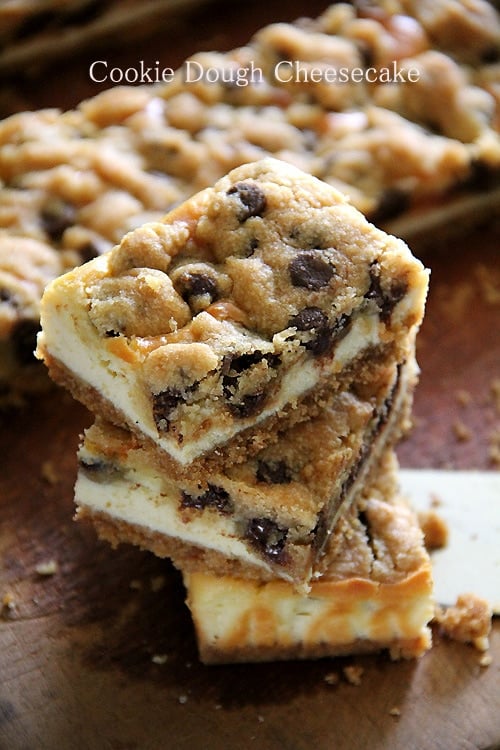 Butter Cake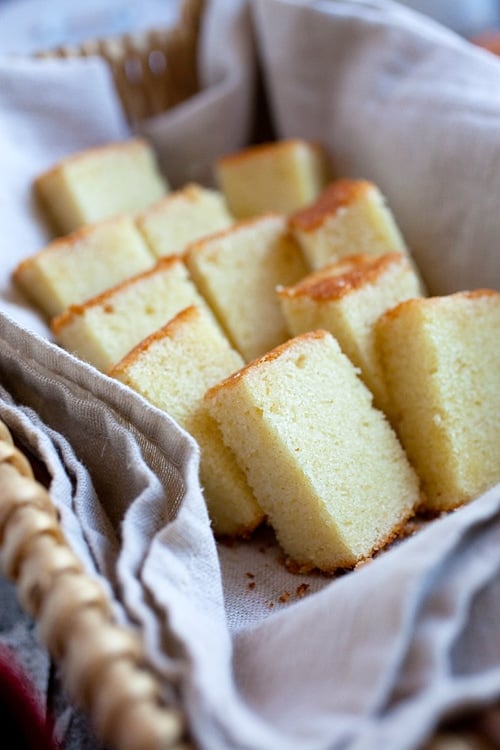 Peanut Butter Cheesecake Brownies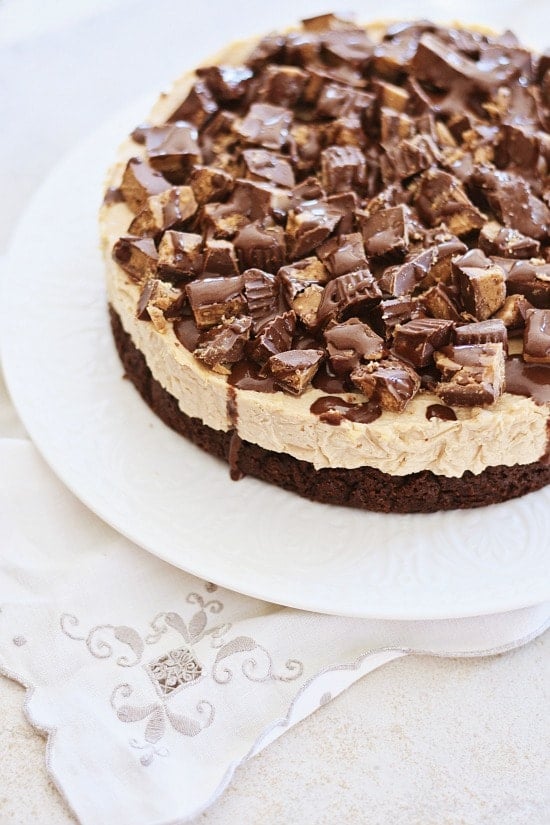 Meyer Lemon Pound Cake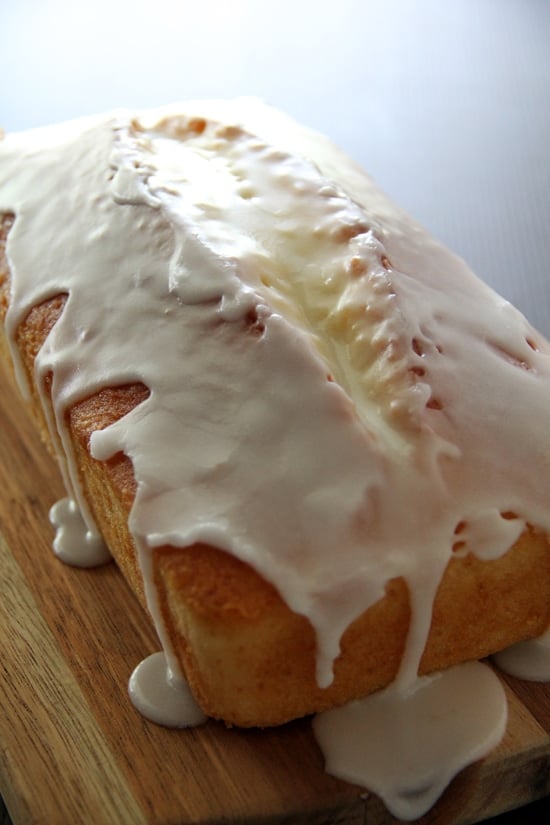 Copyright © 2016 Rasa Malaysia. All rights reserved.