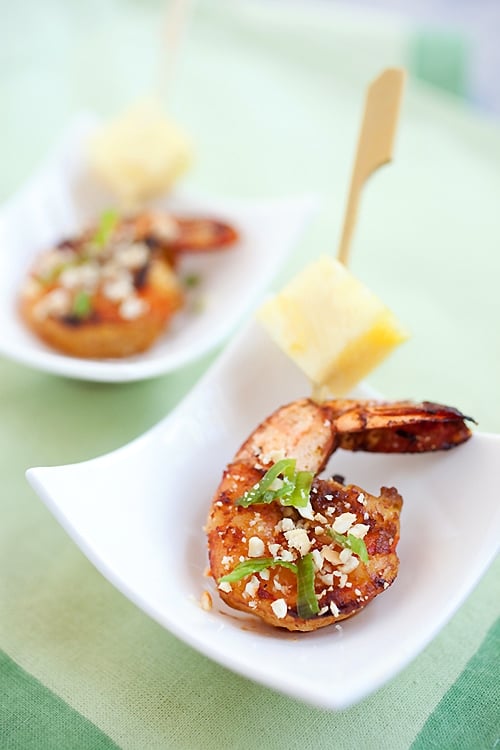 I am sad that summer is over, because I love eating food on skewers: Malaysian satay, Thai sate, Persian kebabs, lemongrass grilled shrimp, honey sesame chicken skewers, beef skewers, bacon-wrapped scallops, and the list goes on. This Tamarind Shrimp and Pineapple Skewer was originally created for the Asian Street Food Festival in Denver. It has my favorite shrimp, lightly marinated with tamarind and cooked, and skewered with a piece of fresh and juicy pineapple.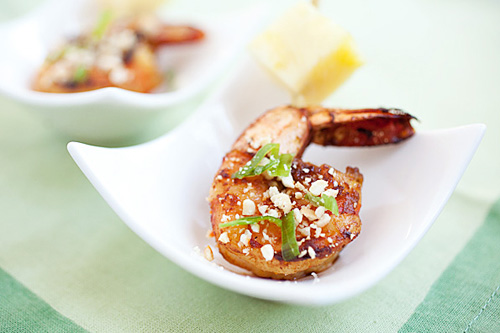 The dish was inspired by my trip to Vietnam a few months ago. One of the things that I tried on the boat in the Mekong Delta was fresh pineapple, sold by the boat vendor. The pineapple was sweet, juicy, with a pleasant tint of sour. I paired the shrimp with the pineapple; every bite is bursting with flavors. I also topped the shrimp with some ground peanuts and chopped scallions, for extra bite.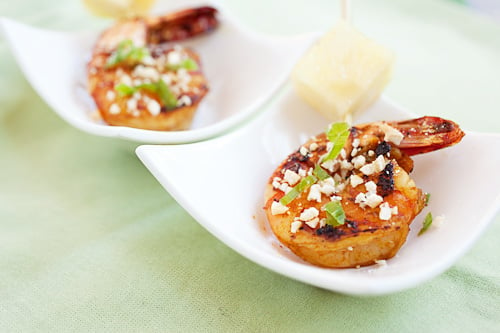 The good news about being in Southern California is that we will be enjoying warm summer days until October/November. Lucky us, it means that we can still eat the last skewers of summery foods well into the end of this month. What I like about this tamarind shrimp and pineapple skewer is that you can serve this almost anytime of the year. You don't have to grill the shrimp. You can pan-fry the shrimp…it's tasty either way. You might even serve this as party foods, as a warm appetizer. It's totally up to you!
Bon appetit.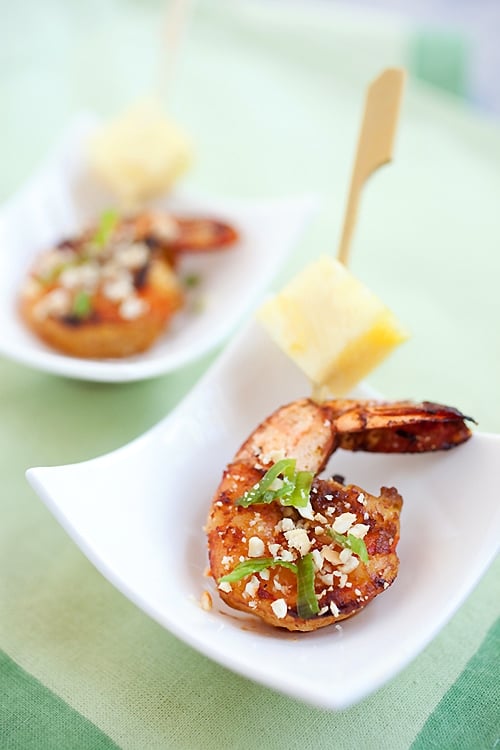 Tamarind Shrimp and Pineapple Skewers 
Ingredients:
1 lb tiger prawn, shelled and deveined, tail-on
Oil for brushing
Pineapple cubes
Marinade:
2 oz seedless tamarind pulps
4 tablespoons water
3 pinches turmeric powder
3 pinches cayenne pepper powder
1 tablespoon fish sauce
1 teaspoon sugar
2 tablespoons oil
Garnishing:
Ground peanuts
Chopped scallions
Method:
Pat dry the shrimp with paper towels.
Combine the tamarind pulps with water. Extract the juice and discard the pulps.
Combine the tamarind juice and the rest of the ingredients in the Marinade with the shrimp. Marinate for 5 – 10 minutes.
Grill or pan-fried the shrimp. Brush some oil on the surface of the shrimp, if grilling.
Thread a piece of pineapple cube onto a short bamboo skewer, follow by the shrimp. Garnish with ground peanuts and chopped scallions.
Most-Pinned Recipes
Chili Lime Chicken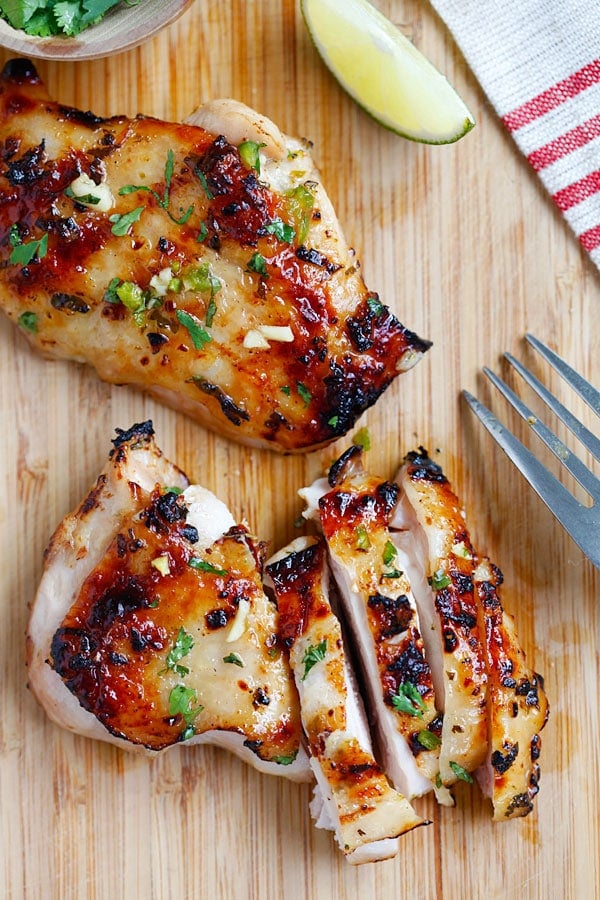 Parmesan Baked Chicken Nuggets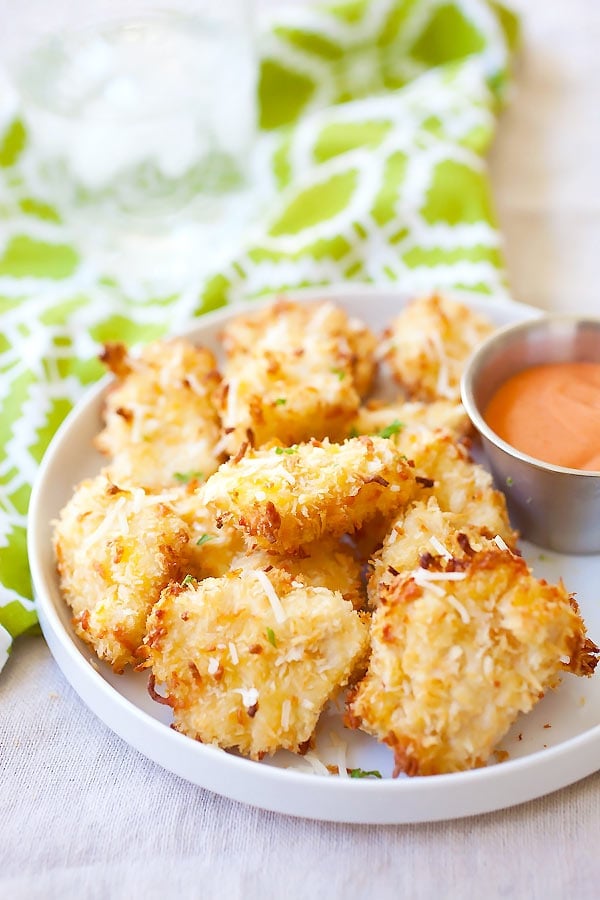 Garlic Herb Cheese Bombs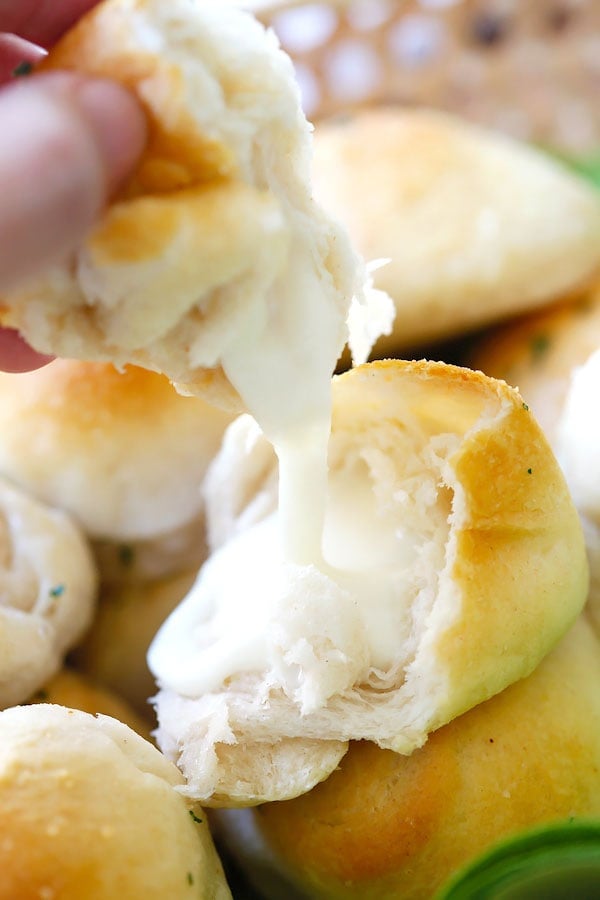 Cilantro Lime Chicken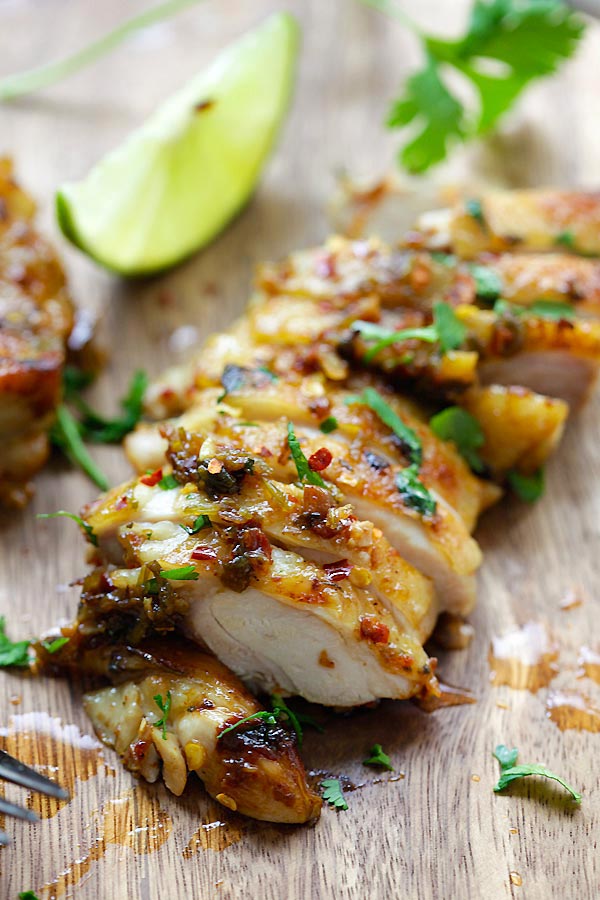 Parmesan Garlic Noodles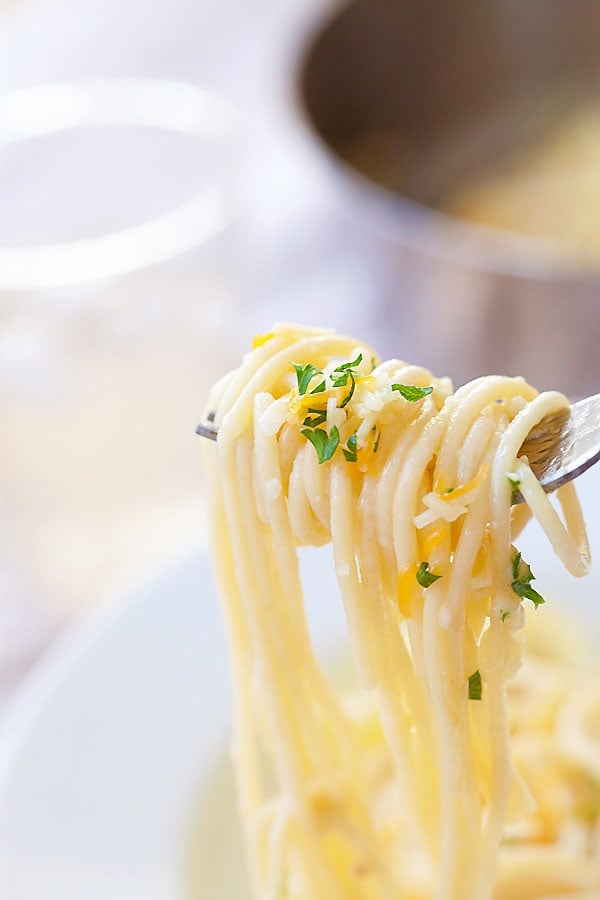 Garlic Herb Roasted Potatoes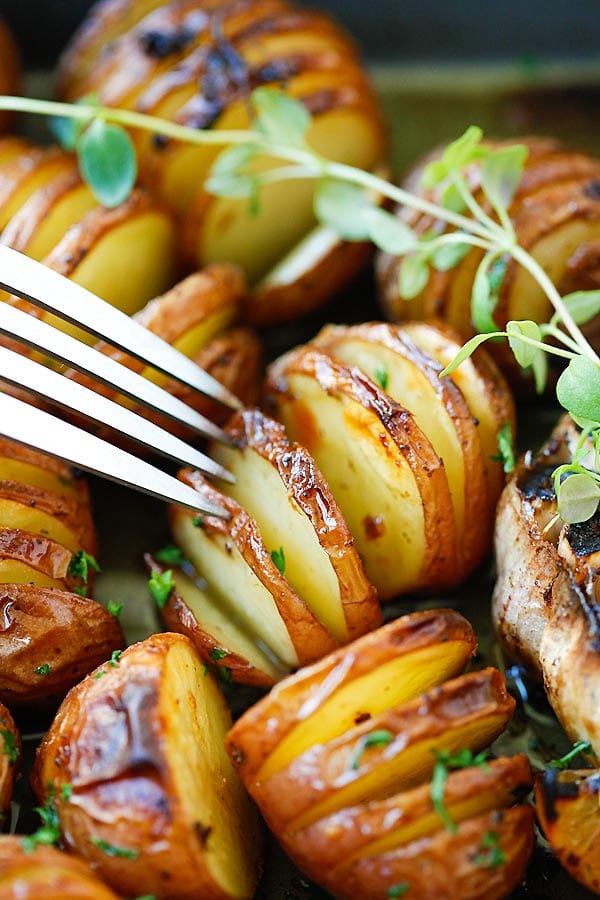 Parmesan Roasted Cauliflower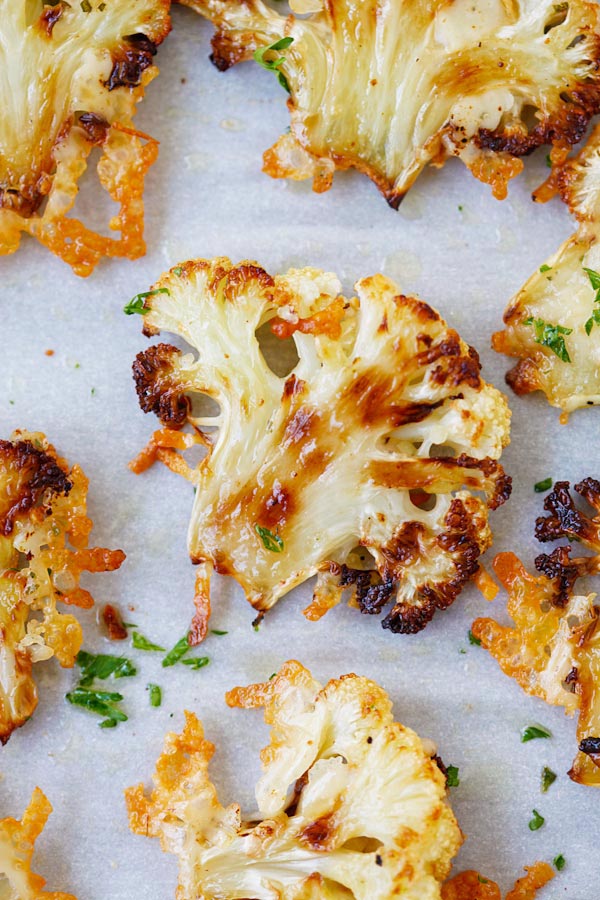 Honey Garlic Salmon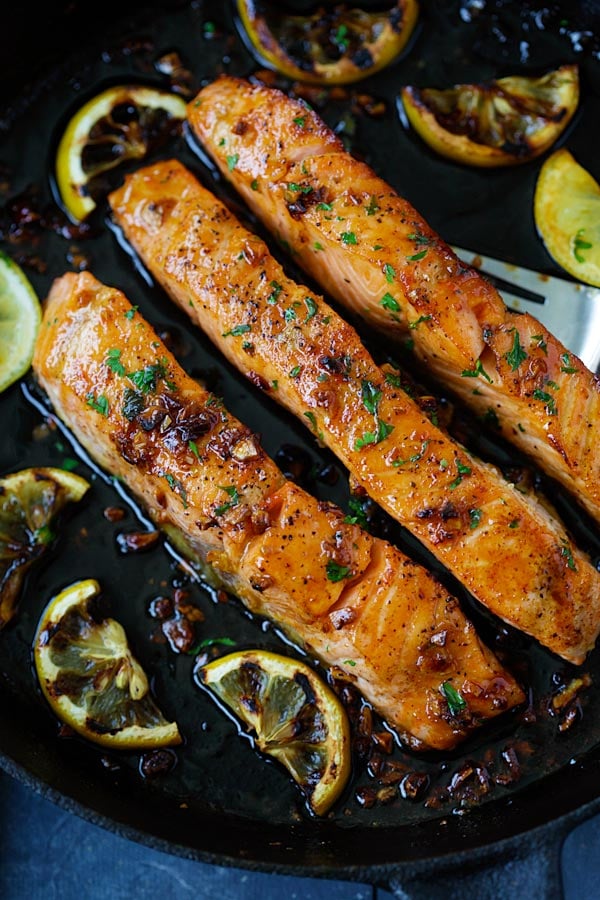 Shrimp Scampi Linguine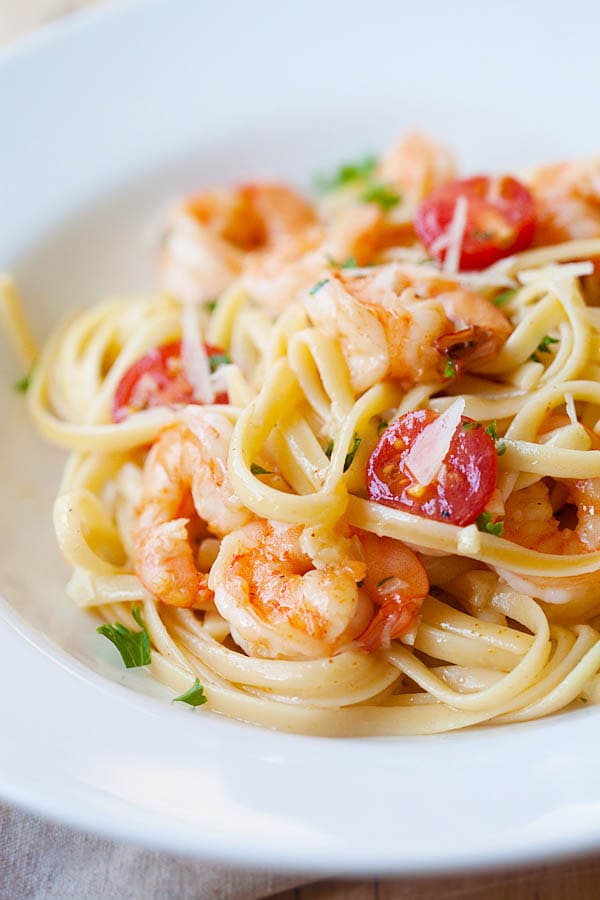 Brazilian Cheese Bread (Pão de Queijo)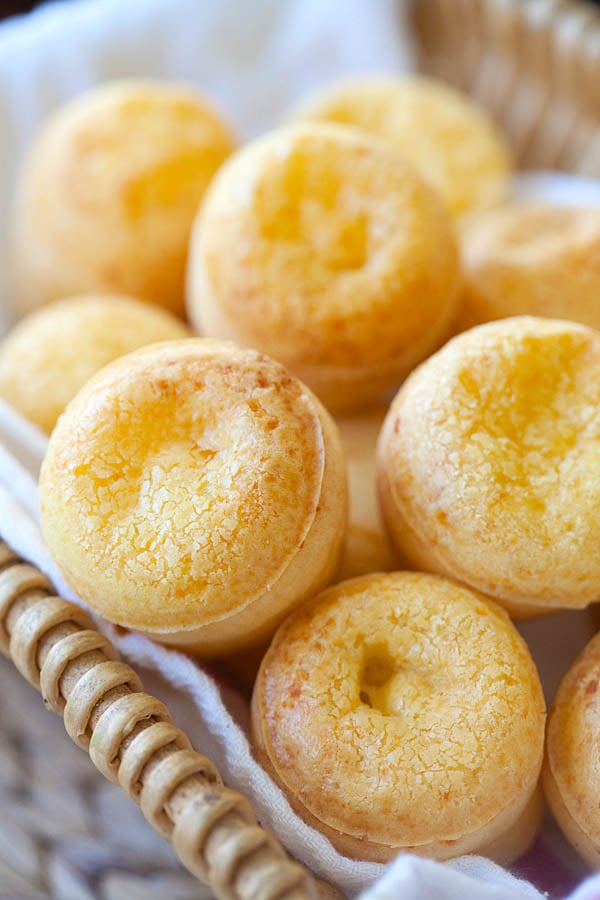 Creamy Garlic Chicken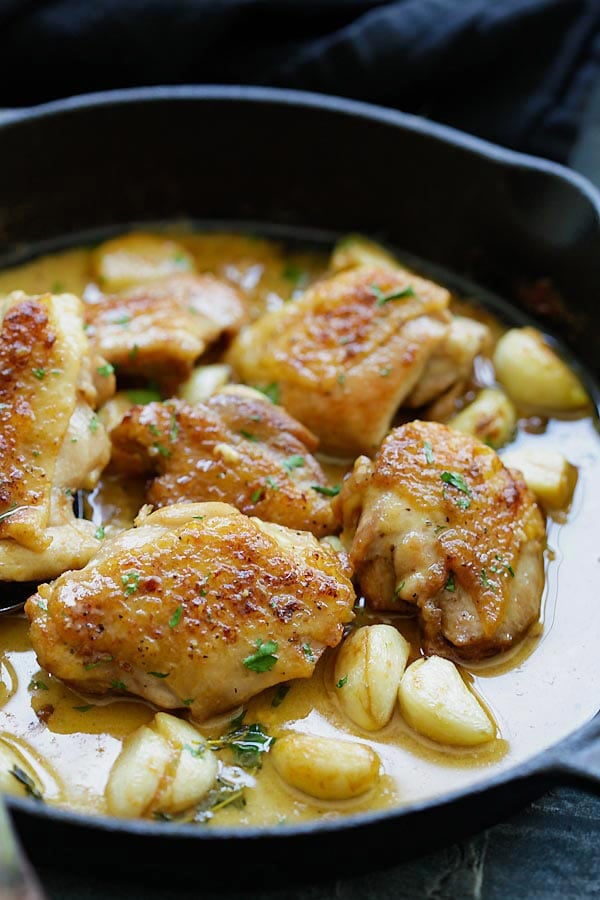 Mini Garlic Monkey Bread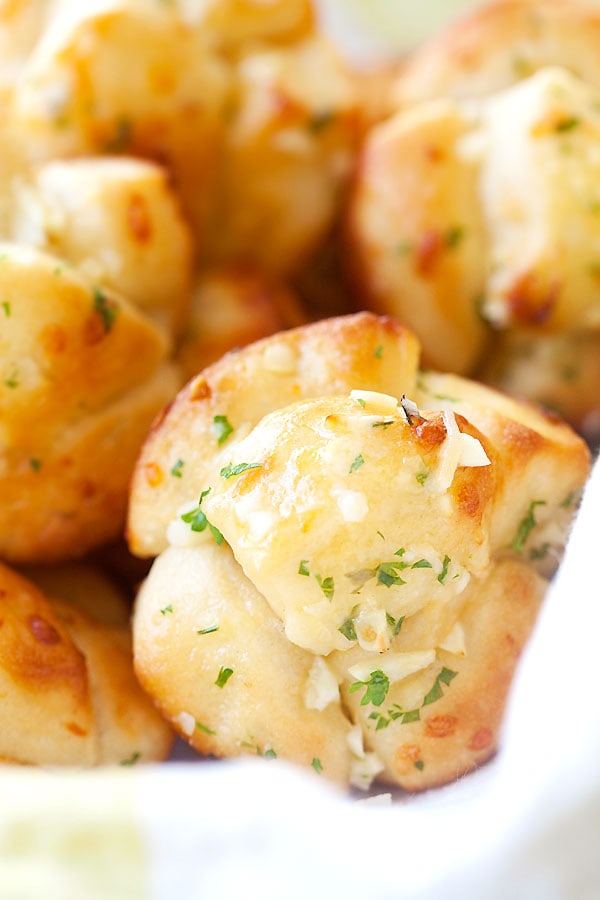 Limited Time Offer: $5.99 only. Available for download WORLDWIDE!
**Use it on Your Tablet, Mobile Phone, Desktop or Laptop**
Copyright © 2016 Rasa Malaysia. All rights reserved.