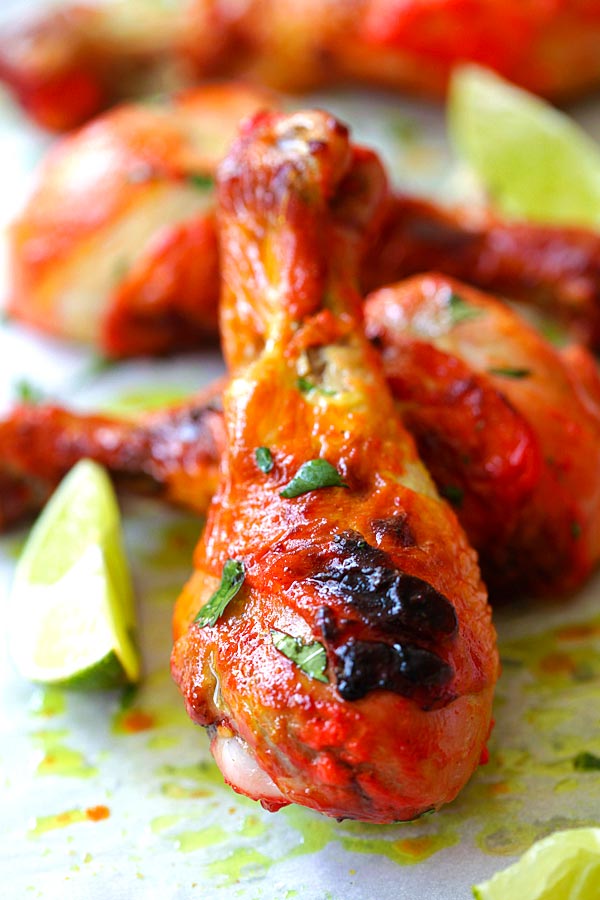 Tandoori Chicken
Tandoori Chicken – the best homemade oven-baked tandoori chicken recipe ever! Tender, moist, juicy and a zillion times better than Indian buffets!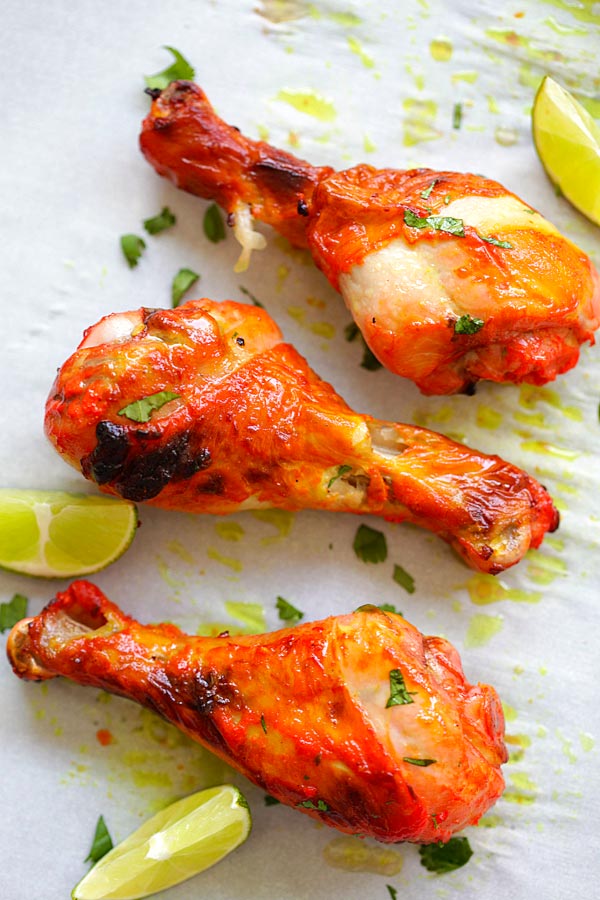 Who loves Indian buffets? I am sure many of you do. How can anyone resist an all-you-can-eat spread of scrumptious Indian food of Tandoori chicken, chicken tikka masala, butter chicken, naan, samosa and so much more. Now, let's not forget that we can down the food with the ever so creamy, rich, sweet and exotic Mango Lassi. I am in food heaven whenever I have Sunday Indian buffet.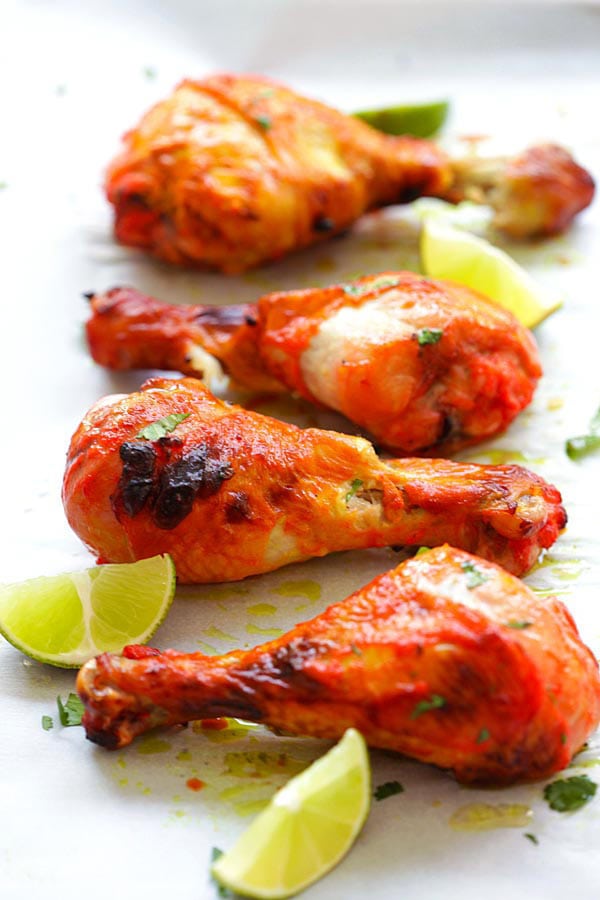 Now while I love the Tandoori chicken at the Indian restaurants, no recipes top this amazing Tandoori chicken recipe from my good friend Simply Reem. She taught me all the secrets to make the chicken juicy, moist, tender and bursting with flavors. Trust me, you really have to try these at home, and make all the Indian recipes on my website. Who knows, you may not want to go Indian buffets anymore!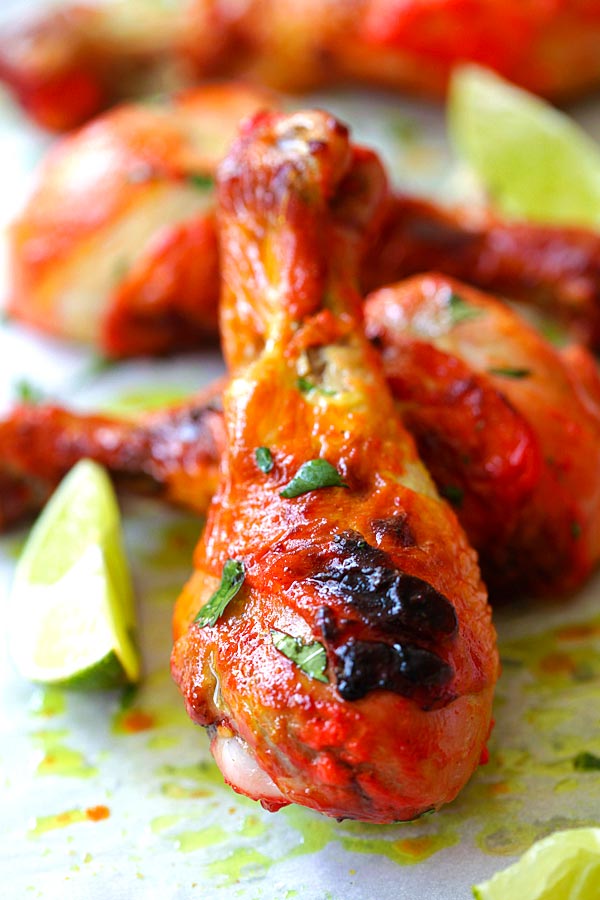 Tandoori Chicken Recipe
Serves 3 | Prep Time: 15 Mins | Marinade Time: 2 Hrs | Cook Time: 40 Mins
Ingredients:
1 lb chicken legs
Oil, for basting
1 lime, cut into wedges
Marinade:
1/2 cup Greek yogurt
1 teaspoon finely minced ginger
1 teaspoon finely minced garlic
1/2 teaspoon Garam Masala
1/4 teaspoon cayenne pepper
2 tablespoons lime juice
1 tablespoons oil
1 1/2 teaspoons salt or to taste
1/4 teaspoon turmeric powder
Red coloring, optional
Method:
Clean and pat dry the chicken with paper towels.
Mix all the ingredients of the Marinade in a bowl. Stir to combine well. Add the chicken to the Marinade and marinate for at least 2 hours, or best 4 hours.
Preheat the oven to 400°F. Line the baking sheet with aluminum foil and place a wire rack over it. Place the chicken on the wire rack. Bake for 20 minutes, then turn the chicken over and bake for another 20 minutes. Using a small brush, baste both surfaces of the chicken with the oil a couple of times during baking. Broil the chicken for 1 minute or until the skin is slightly charred. Remove from the oven and serve immediately with lime wedges.
Cook's Note:
Serve the Tandoori chicken with Naan (click for recipe).
Most-Pinned Recipes
Ginger Garlic Baked Chicken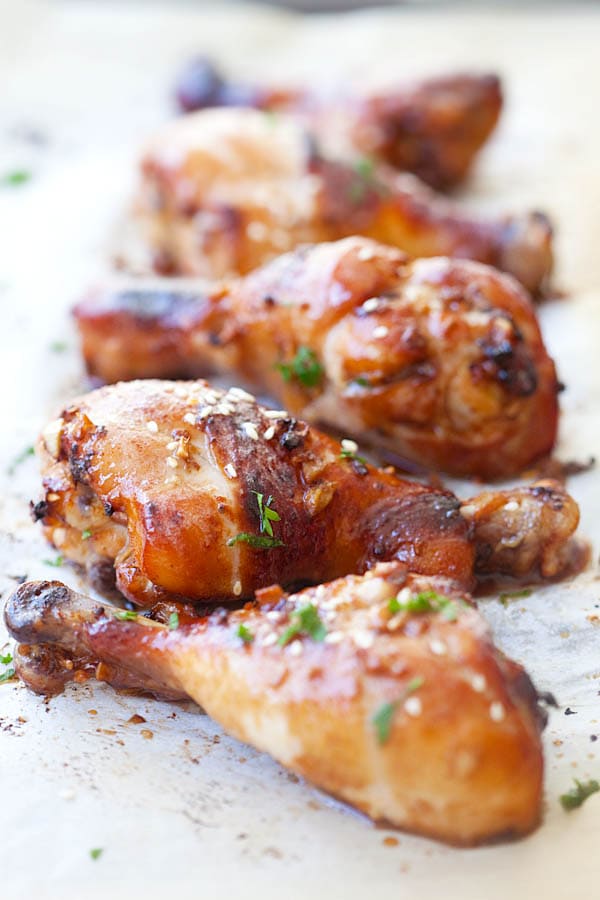 Crab Rangoon (Cream Cheese Wontons)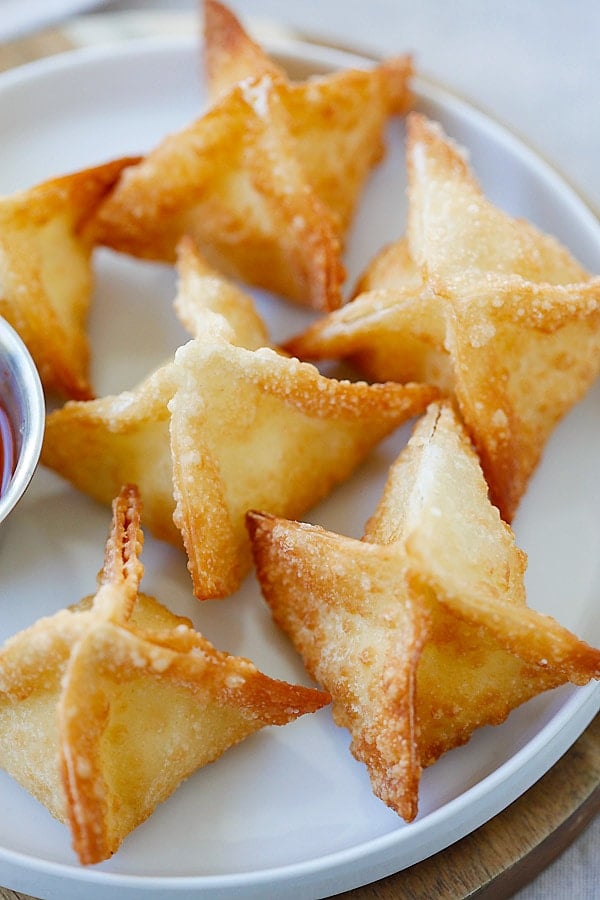 Chicken Wontons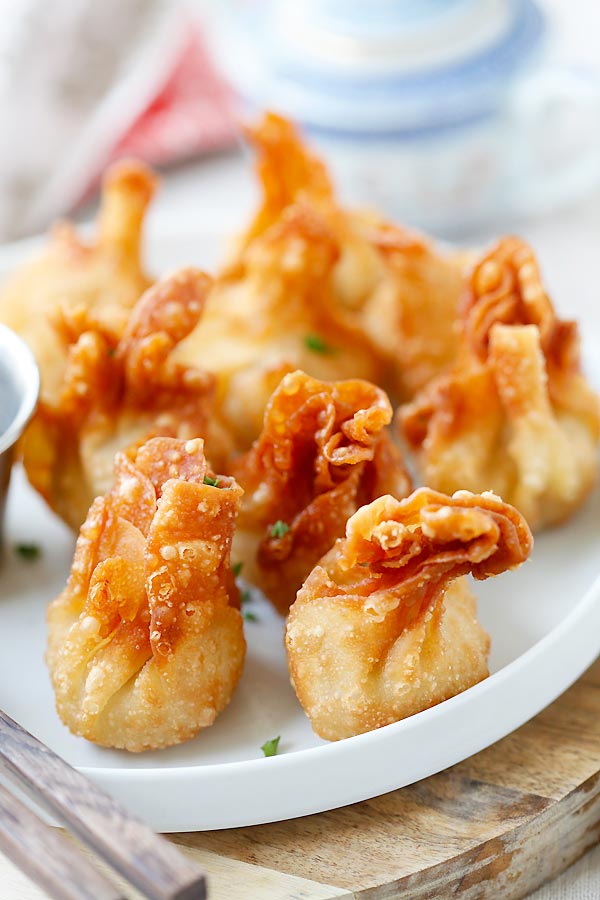 Onion Scallion Beef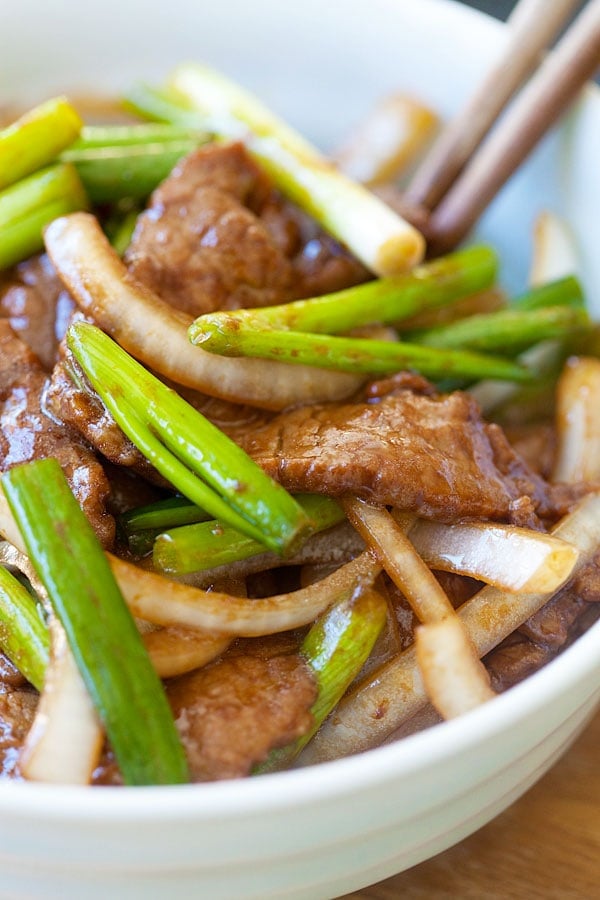 Thai Chicken Sate with Peanut Sauce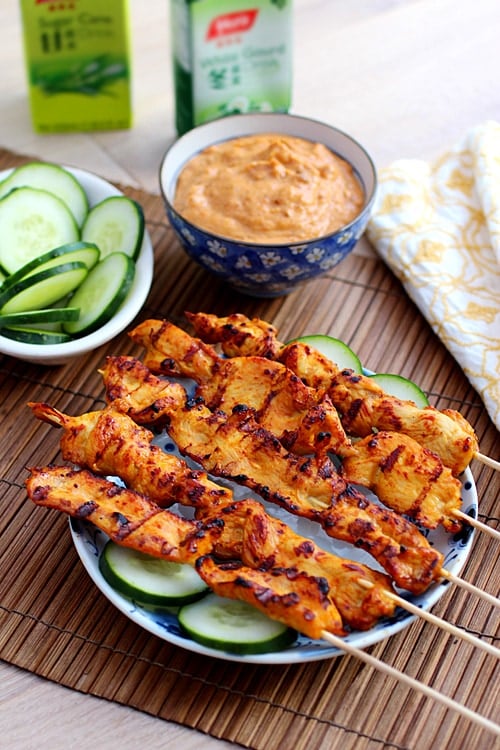 Thai Peanut Sauce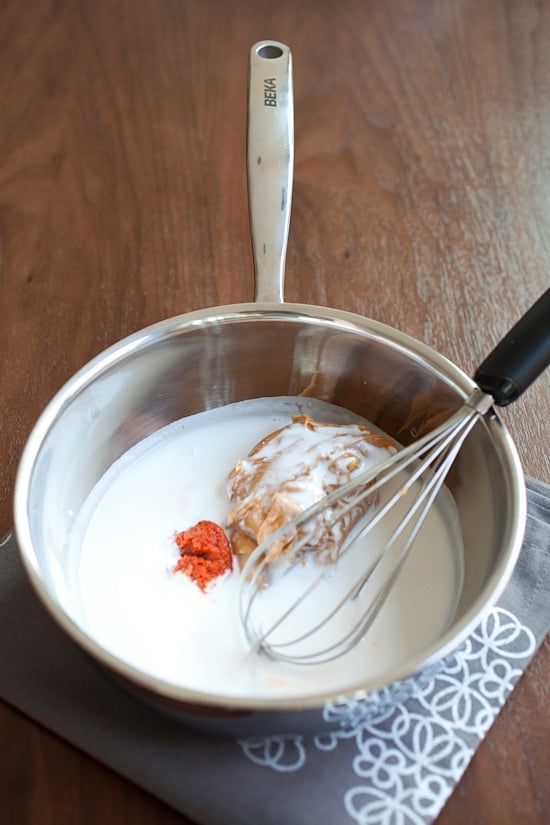 Limited Time Offer: $5.99 only. Available for download WORLDWIDE!
**Use it on Your Tablet, Mobile Phone, Desktop or Laptop**
Copyright © 2016 Rasa Malaysia. All rights reserved.