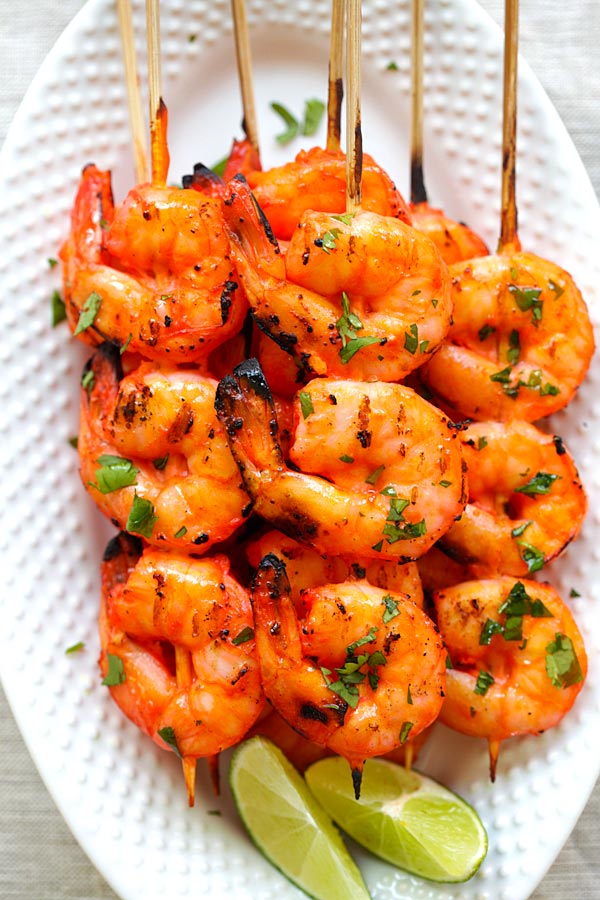 Tandoori Prawns Recipe
Ingredients:
20 large prawns – shelled with tail on and de-veined
2 tablespoons yogurt
1 tablespoon of ginger/garlic paste
2 tablespoons lime juice
1 tsp cumin powder
1-2 tsps kashmiri red chiili powder
1/2 tsp orange-red food colouring
1 tablespoon tandoori masala (optional)
Salt to taste
Method:
It doesn't get easier than this. Just mix all the ingredients, leave to marinate overnight or 2hrs minimum. Fire up a grill or can even use a griddle pan. Brush with oil and grill them for a few mins till done. Serve hot with some sliced onion, yogurt and chutney.
Most-Pinned Recipes
Ginger Garlic Baked Chicken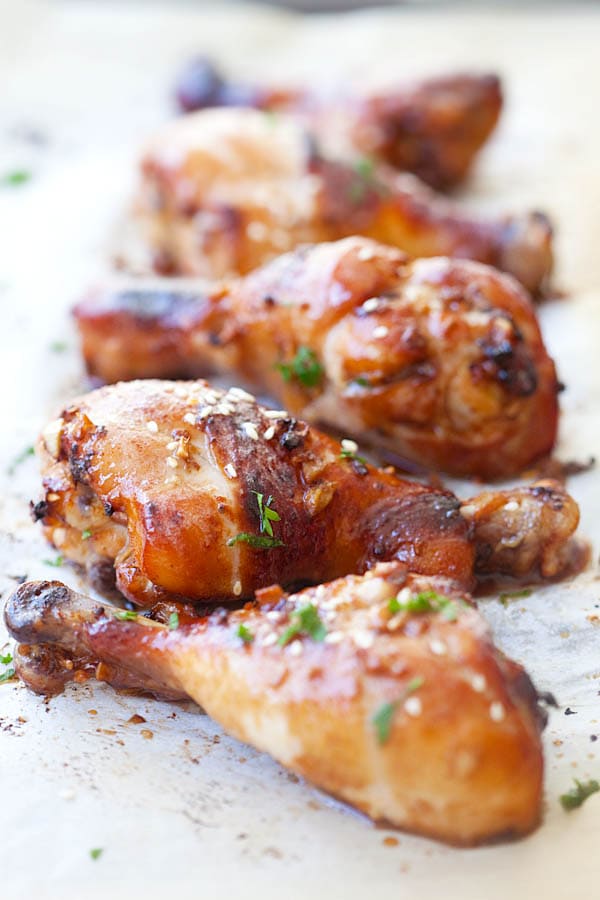 Crab Rangoon (Cream Cheese Wontons)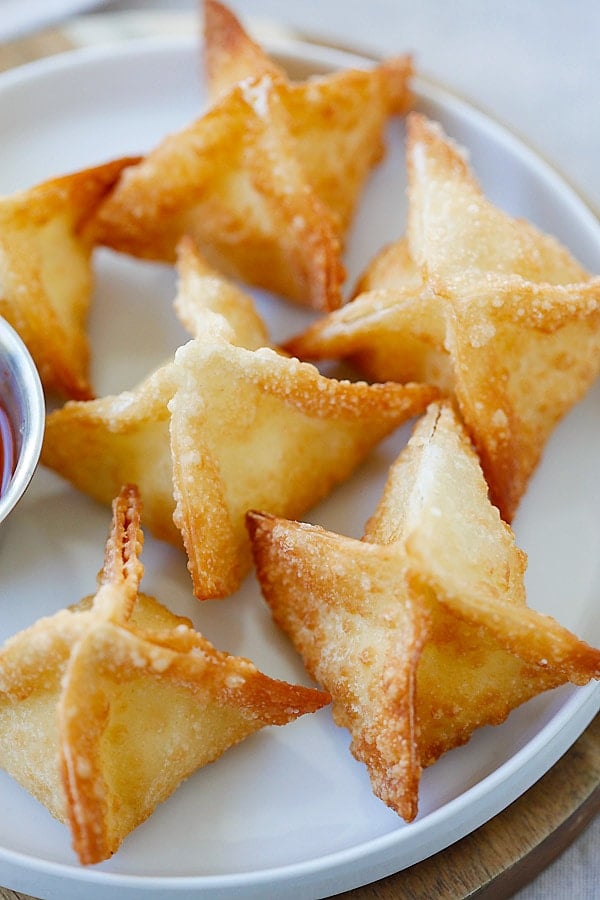 Chicken Wontons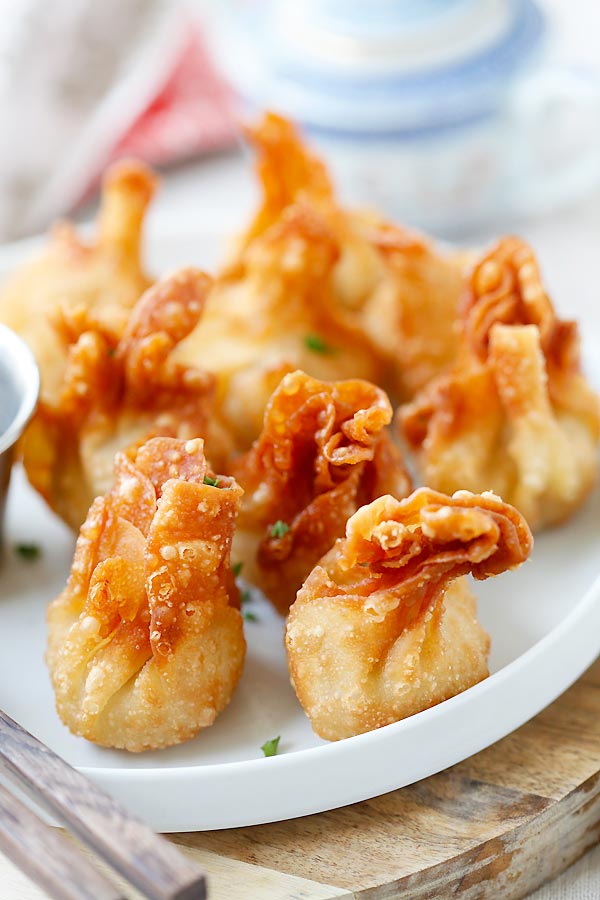 Onion Scallion Beef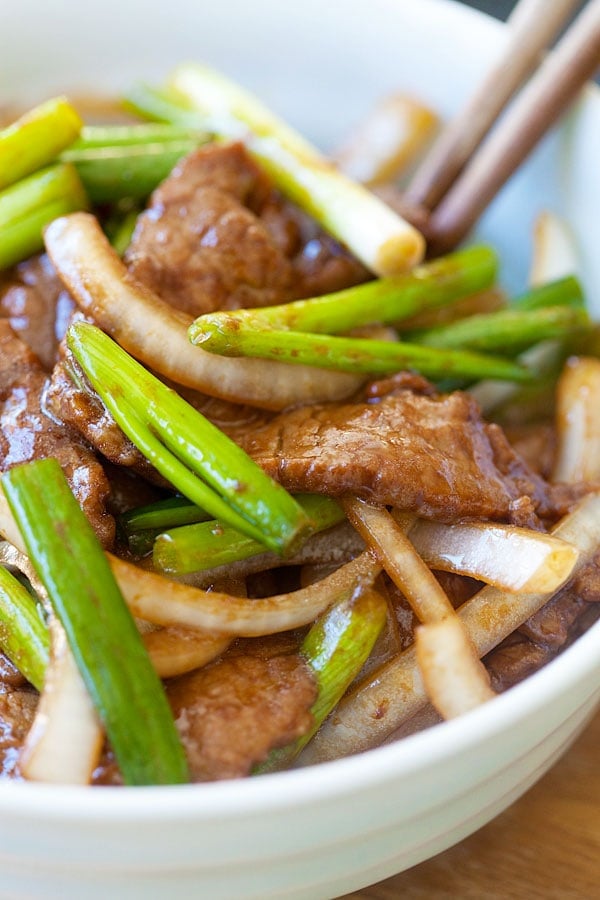 Thai Chicken Sate with Peanut Sauce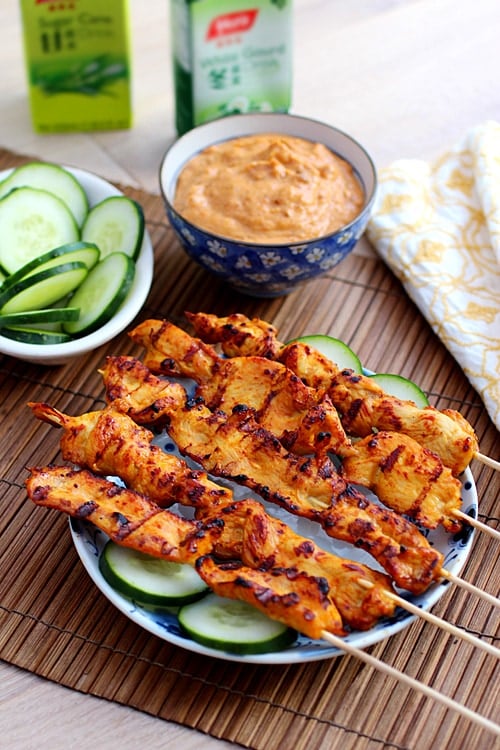 Thai Peanut Sauce