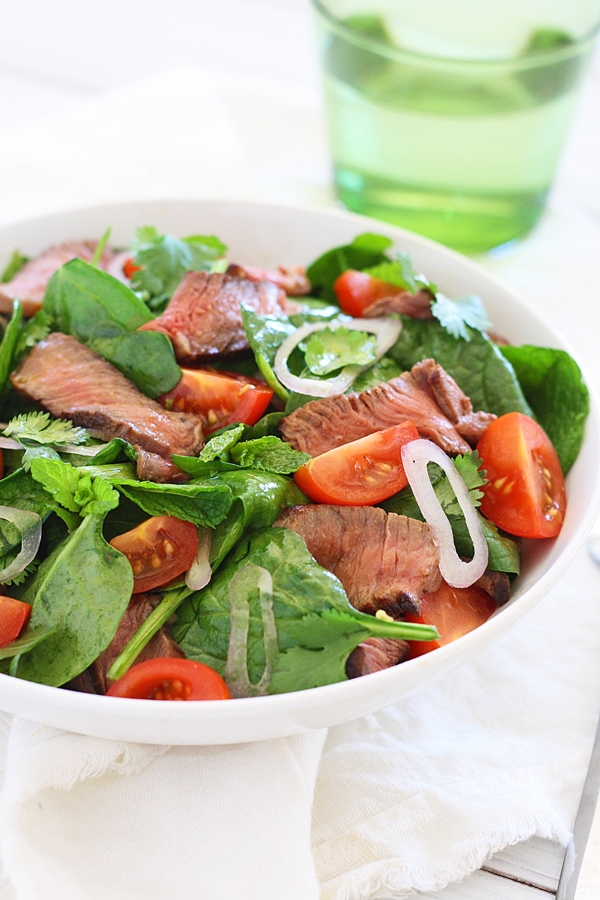 Thai Beef Salad
Thai Beef Salad is a tasty salad with beef and greens. Easy Thai beef salad recipe that everyone can make at home. Recipe by Rice & Sticks.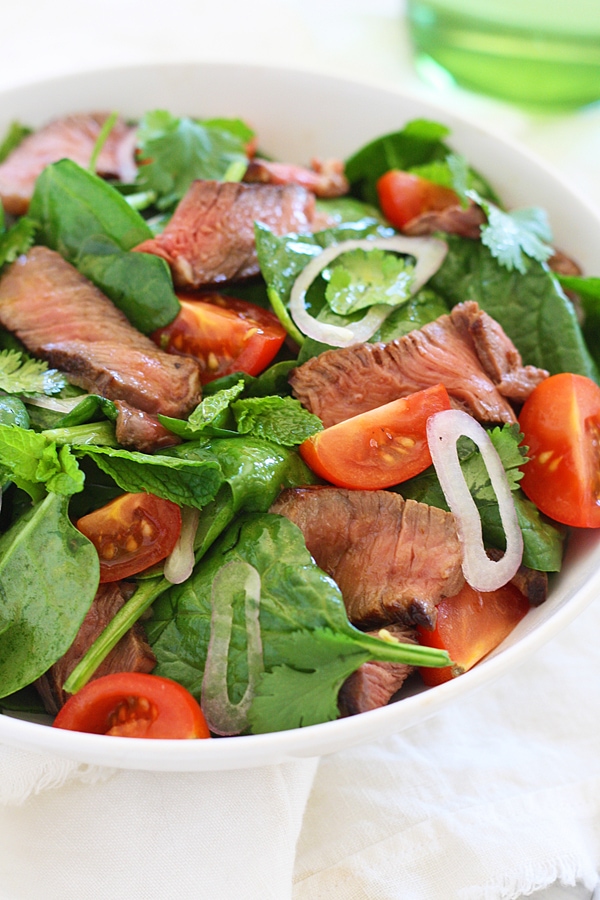 I first came to know Simon from Rice and Sticks a while back ago. He would always leave kind comments on my website and I started checking out his website. Today, I am so glad that he is guest posting on Rasa Malaysia. As Simon travels quite a bit and loves Asian food, I suggested that he shares a Thai Beef Salad or Yum Nuea. It just happened that Simon had just returned from Phuket not too long ago and shares a version that he had at a famous Thai restaurant there. Please welcome Simon and please check out Rice and Sticks, a website about Asian recipes, travel, and reviews.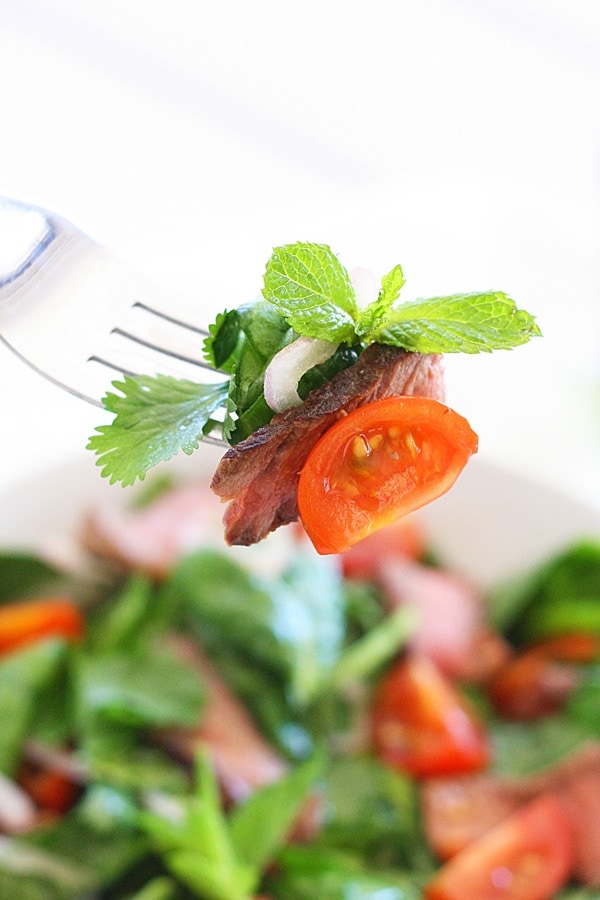 Hi everyone. My name is Simon, the guy behind Rice & Sticks (@RiceAndSticks). Thanks to Bee for giving me this opportunity to guest post on her blog. I started following Rasa Malaysia primarily because of my deep interest in learning more about Malay/Nyonya food. When she kindly asked for my contribution, I immediately said yes.
When it comes to Bee, I deeply respect her honesty, humble attitude, awesome writing/photography skills and down to earth personality.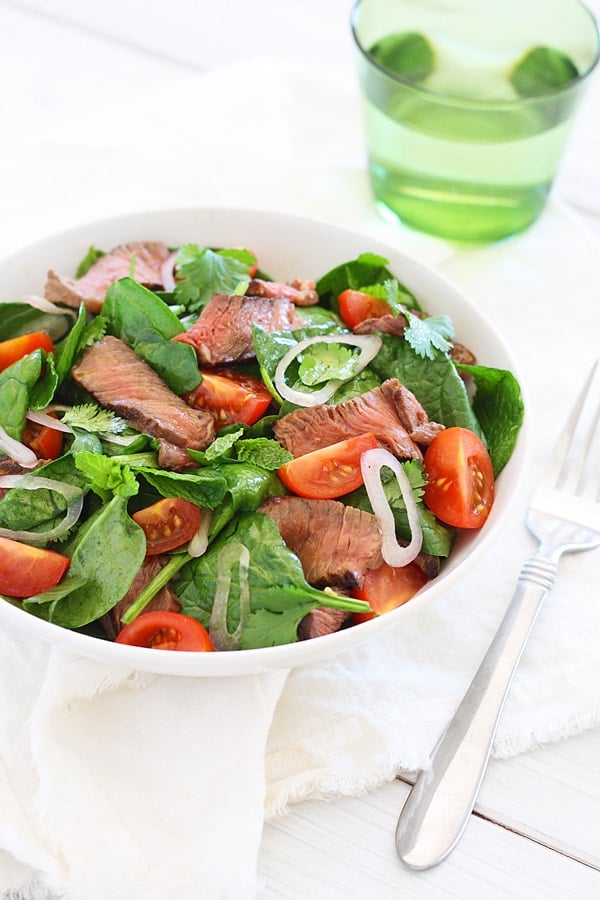 After a few visits around south East Asia, including Malaysia I became instantly hooked on the balance between sweet, sour and spicy.
What I will share with you this time is a simple, light and personal take on a dish called Yum Nuea, or Thai Beef Salad. In Thai language yum means to combine spicy and tangy ingredients, and nuea simply means beef. When tasting the dressing you'll understand what they mean about tangy and spicy.
If you're the kind of person into spicy and sour flavors then this Thai Beef Salad is the dish for you.
Enjoy!