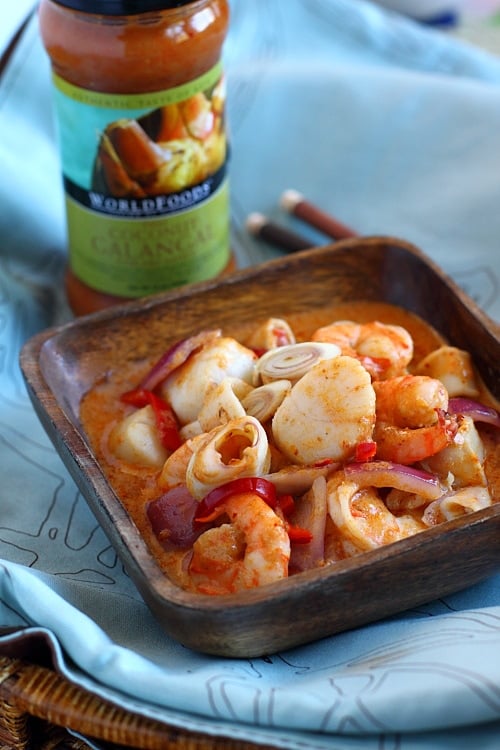 If you follow this blog, you know that I recently discovered WorldFoods (from my mie goreng post) and am working with them on a couple of recipes. Previously, I posted a Cambodian Lemongrass Shrimp recipe. This is another recipe that I would like to share with you using another WorldFoods ready-made sauce—Thai Coconut Galangal Stir-Fry Sauce. This sauce is a blend of coconut milk spiced with galangal, lemongrass, tamarind and chilies. It's mild but creamy so it's great for any protein. I used it to make a combination seafood dish, with shrimp, scallop, and squid…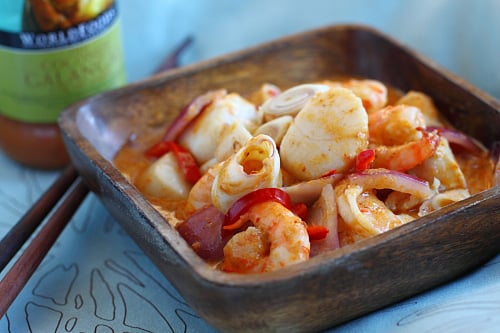 When it comes to cooking, I am not a purist, meaning, I cook with store-bought sauces and spice paste quite a bit, but I am really picky. I use products that are high quality and promise great flavor. I really like this sauce because it tastes distinctively Thai, and it's made from 100% natural ingredients. I also like it that I can doctor up the sauce by adding extra ingredients and seasonings.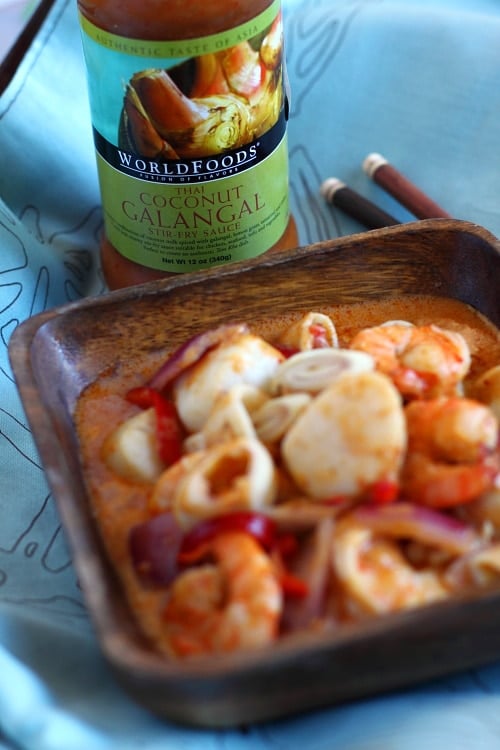 We all enjoyed this Thai Coconut Galangal Seafood very much, in fact, it tastes almost like a Thai red curry.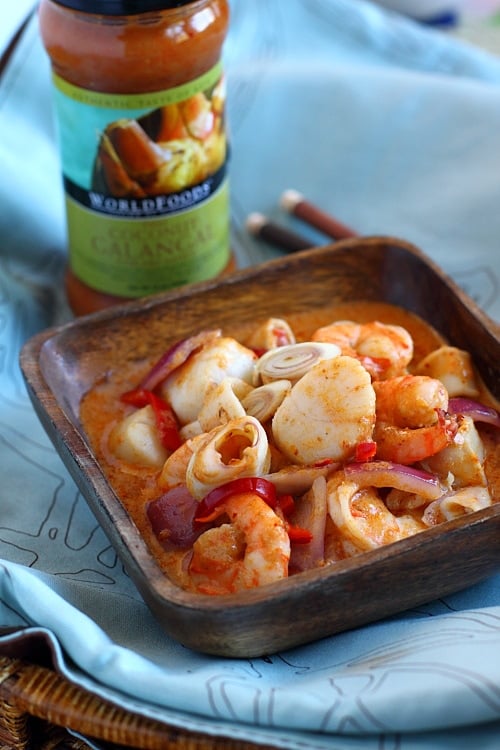 Thai Coconut and Galangal Seafood Recipe
Ingredients:
Water, for blanching
1 tablespoon oil
1/2 onion, cut into small pieces
1/2 fresh red chili, sliced
4 oz shrimp, shelled and deveined
4 oz scallops
4 oz cleaned squid, cut into rings
3/4 cup WorldFoods Thai Coconut and Galangal Sauce
1 tablespoon chili garlic sauce
3 tablespoons coconut cream
1/2 teaspoon fish sauce or to taste
Method:
Heat up the water in a small pot. Quickly blanch the seafood until they are half-cooked, about 1 minute. Drain and set aside.
Heat up the oil in a wok over high heat. Stir-fry the onion and red chili, about 30 seconds. Add the seafood into the wok and do a few quick stirs. Pour in the WorldFoods Thai Coconut and Galangal Sauce. Add the chili garlic sauce, coconut cream, and fish sauce. Cook until the seafood is all cooked, dish out and serve immediately with steamed white rice.
Most-Pinned Recipes
Ginger Garlic Baked Chicken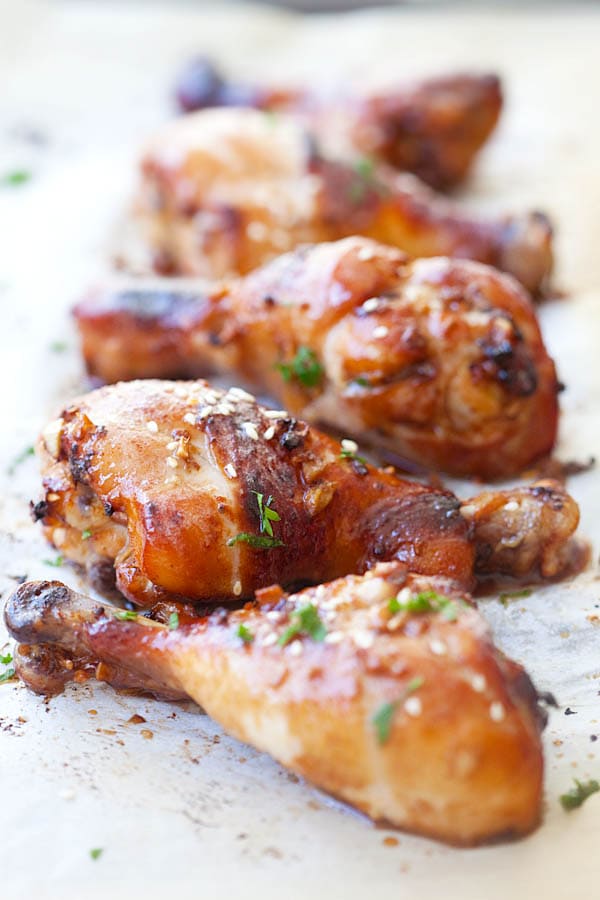 Crab Rangoon (Cream Cheese Wontons)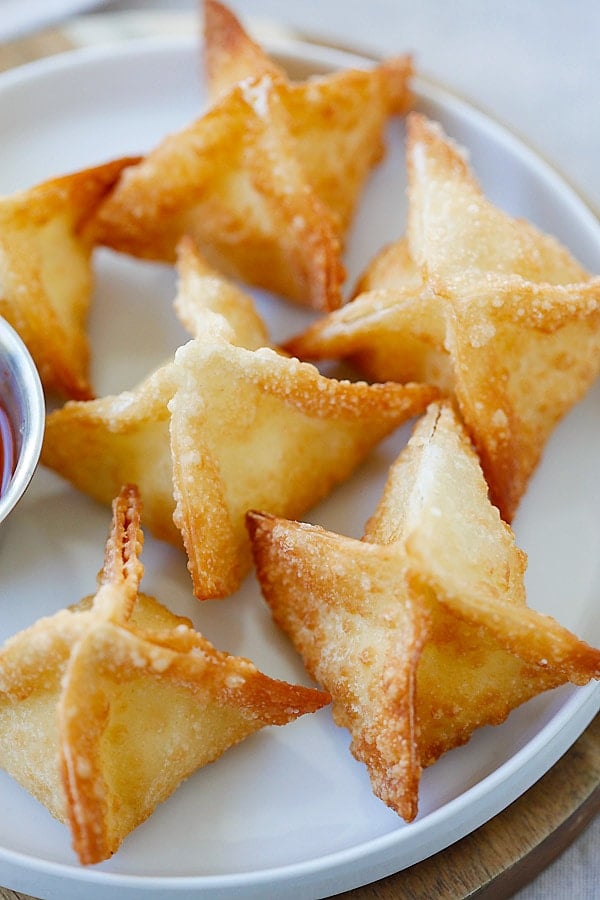 Chicken Wontons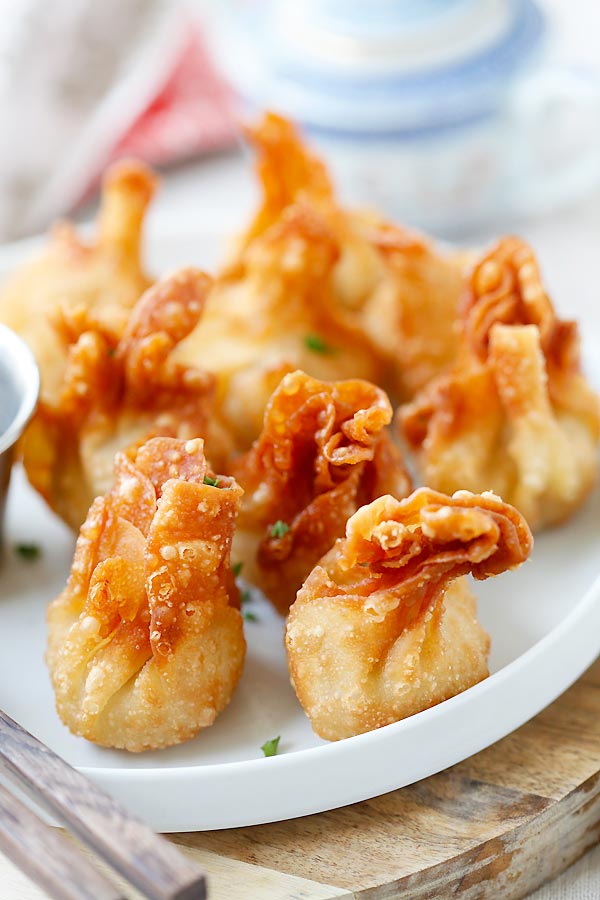 Onion Scallion Beef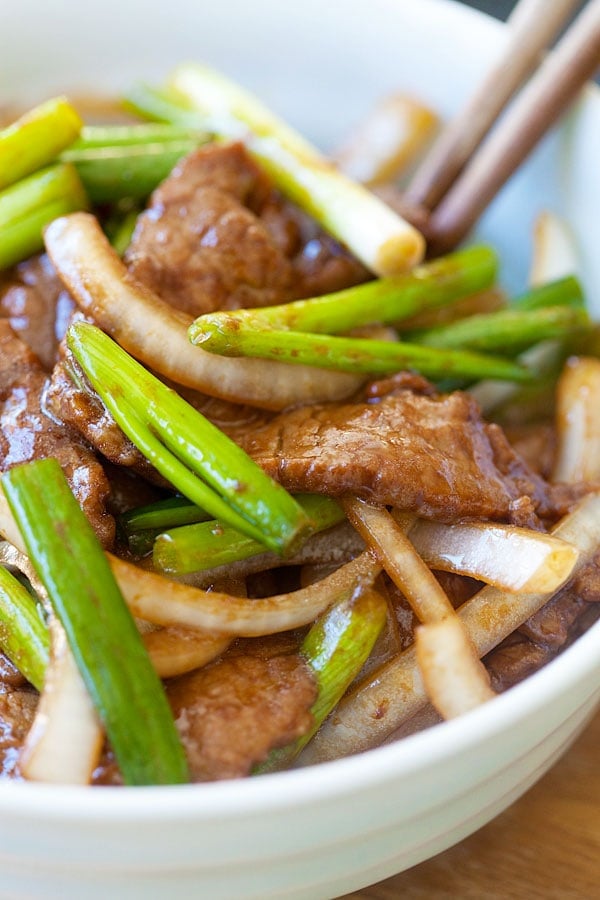 Thai Chicken Sate with Peanut Sauce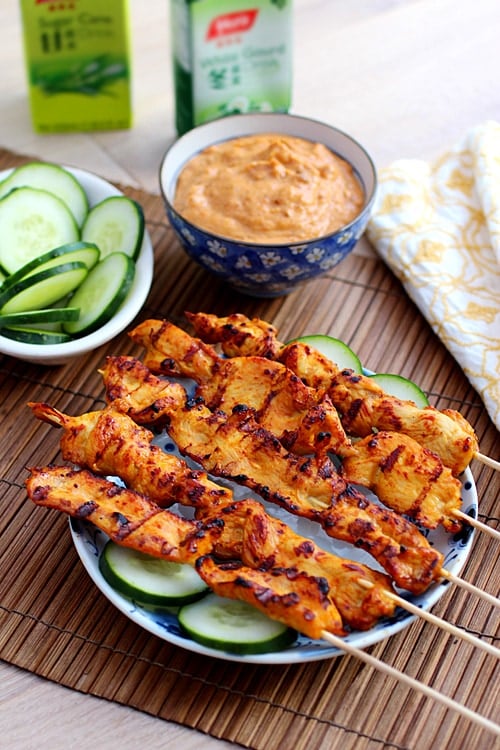 Thai Peanut Sauce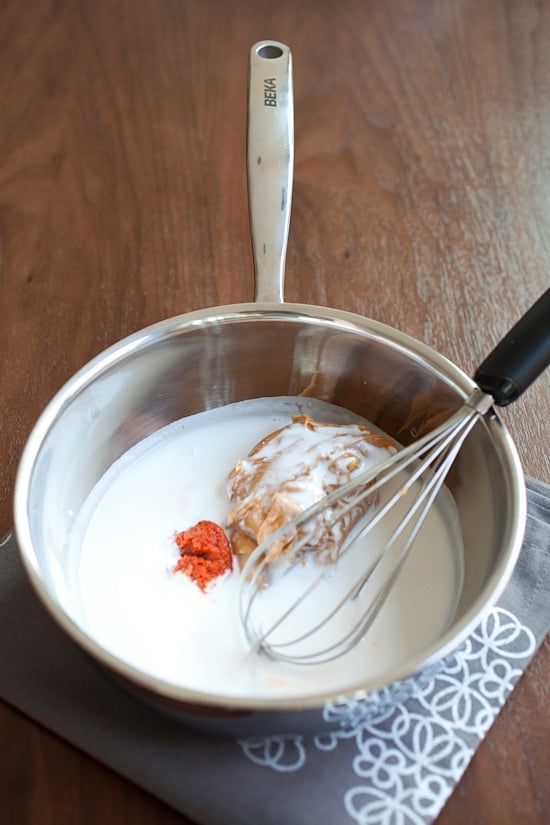 Limited Time Offer: $5.99 only. Available for download WORLDWIDE!
**Use it on Your Tablet, Mobile Phone, Desktop or Laptop**
Copyright © 2016 Rasa Malaysia. All rights reserved.