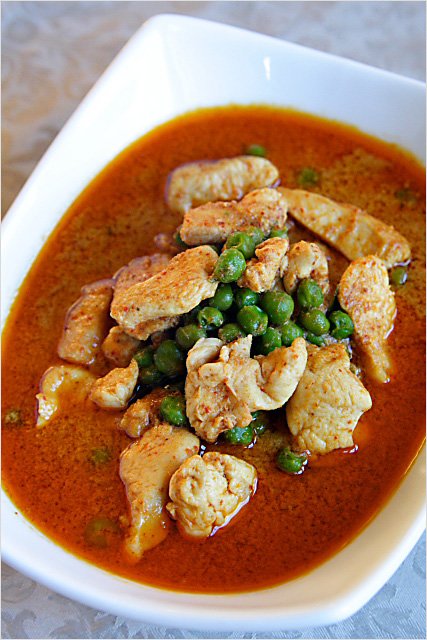 I am a big fan of curries–be it Malaysian, Indian, or Thai. Born and raised in Malaysia, I love food with strong flavors and curries deliver just that.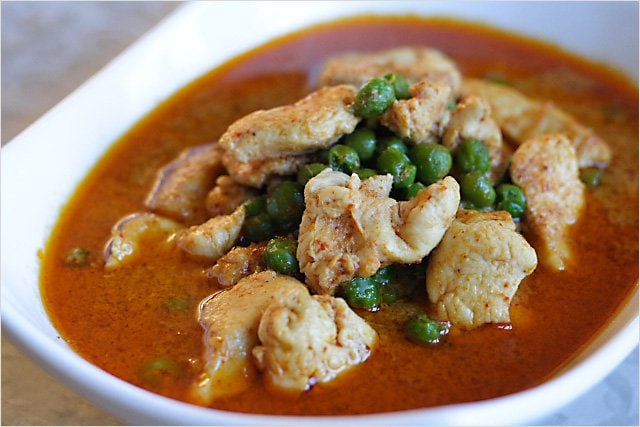 For many home cooks, curries appear intimidating and too complicated to make at home, but it's actually quite a simple feat. As much as I love to cook authentic foods and try not to take short cuts in preparing home-cooked meals, I hardly ever make my curries from scratch; in fact, there is no reason to make it from scratch considering the quality of products available in the market…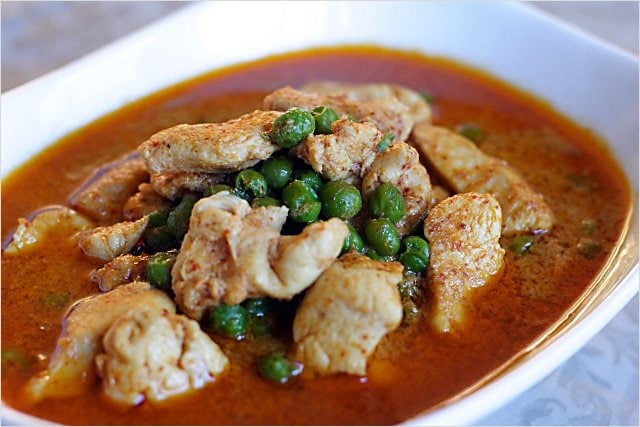 In Malaysia, go to any wet markets and you can easily buy fresh spice paste from spice vendors. Just tell the vendor what you are making, and voila, you've got yourself a packet of custom-blended spice paste, tailored to your liking. If not, pick up the many varieties of pre-packaged curry powders that taste just as good as the freshly ground spices.
In the US, there are plenty of options, too, especially and Indian curry pastes. Go to any Asian food stores and you can find various canned and bottled curry pastes, all imported directly from India and Thailand. (The Malaysian varieties are still pretty scarce unfortunately, but can be found at Southeast Asian stores.)
For my Chicken Panang Curry, I used just that–a can of off-the-shelf Maesri Panang Curry Paste. It was really simple; a painless yet delicious curry dish in less than 30 minutes, but tasted like it's straight from Bangkok (well, almost!). While most people prefer Mae Ploy brand for Thai curries, I always go for Maesri due to the small can packaging that lasts me about 2-3 preparations instead of months. I tend to stay away from Mae Ploy brand due to its bigger plastic packaging (the curry paste turned moldy on me, despite being refrigerated). However, you can't go wrong with either brand when it comes to making Thai curries at home. They are as good as what you get in Thai restaurants, I promise.
Related Recipes: