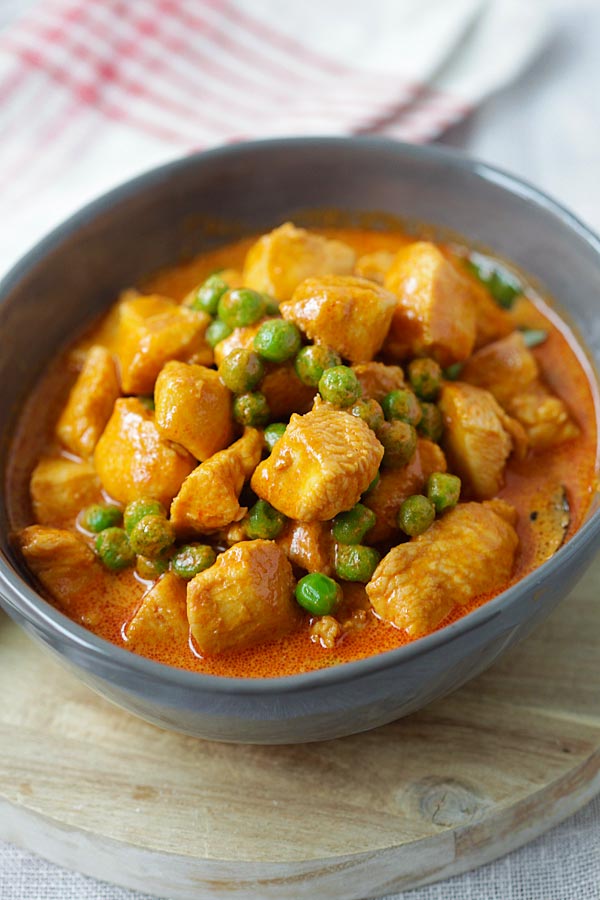 Panang Curry
Panang Curry – Thai Panang curry with chicken and green peas. Easy 20-minutes homemade Panang curry recipe that is better than restaurants.
Originally published in Dec 26, 2007. Updated with new photos.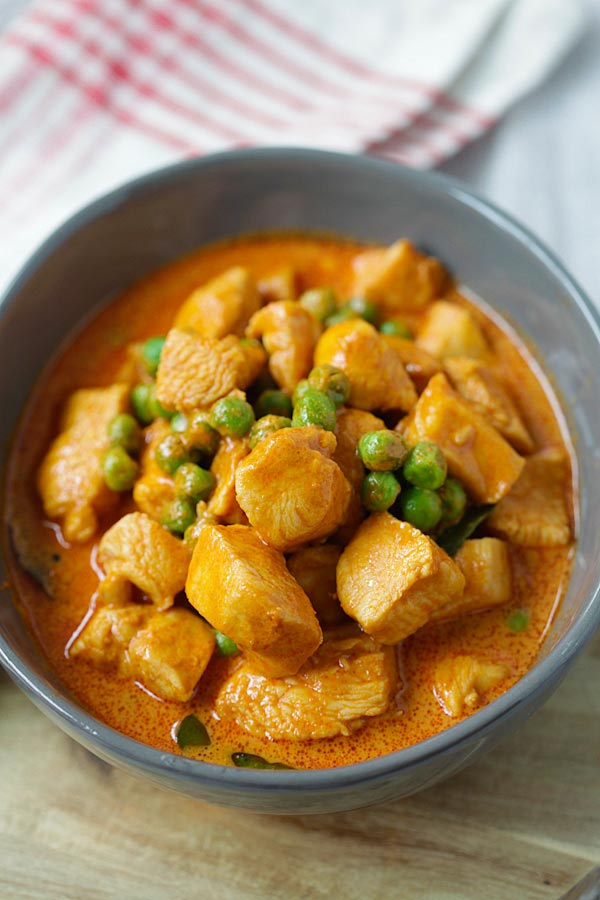 Panang curry is one of my favorites Thai curries. It's spicy, rich, creamy, savory and sweet. You can make it with chicken or beef, and just add a little green peas to the curry and you have a complete meal.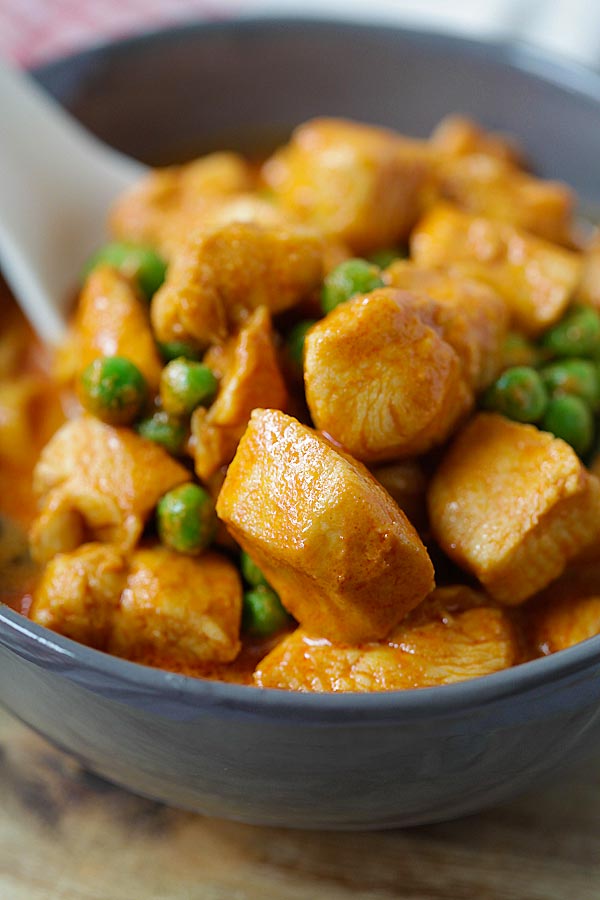 For this Chicken Panang Curry recipe, I used Maesri brand Panang Curry paste. It was really simple; a painless yet delicious curry dish is done in 20 minutes, but tasted like it's straight from Thai restaurants. I also like Mae Ploy brand curry paste.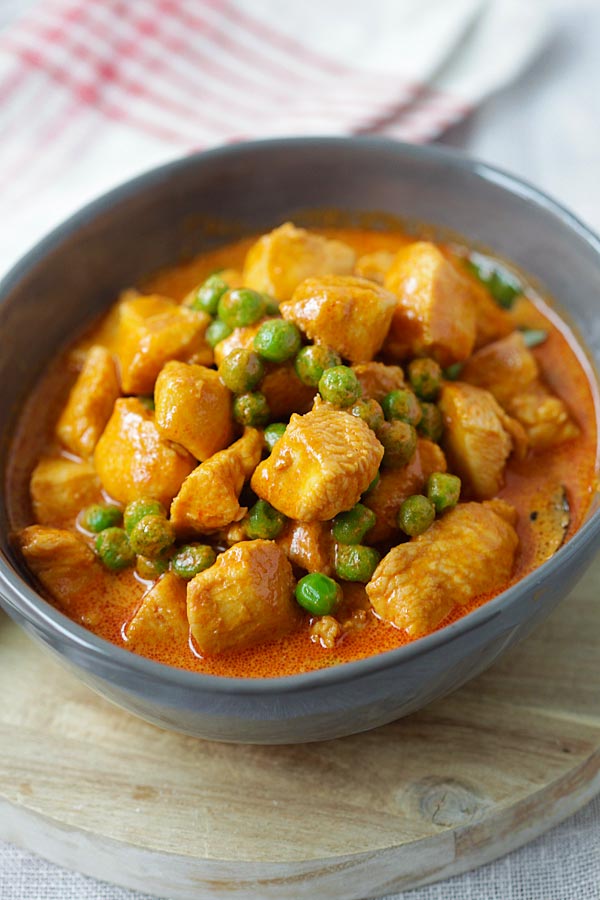 Chicken Panang Curry Recipe
Adapted from Thai Cooking Made Easy
Serves 2 | Prep Time: 10 Mins | Cook Time: 10 Mins
Ingredients:
1 skinless & boneless chicken breast, cut into small cubes
1 tablespoon oil
2 tablespoons Panang curry paste
1/2 cup coconut milk
1/4 cup water
1 teaspoon sugar
1 tablespoon fish sauce
1/2 cup frozen green peas
4-6 kaffir lime leaves (slightly bruised)
Method:
Heat up a pot with oil. Add in the Panang curry paste and do a quick stir until aromatic. Add in the chicken meat and blend well with the curry paste, then add in the green peas, coconut milk, kaffir lime leaves, water and the seasonings. Lower the heat to medium and let it simmer for 8-10 minutes. Serve hot with steamed white rice.
Most-Pinned Recipes
Ginger Garlic Baked Chicken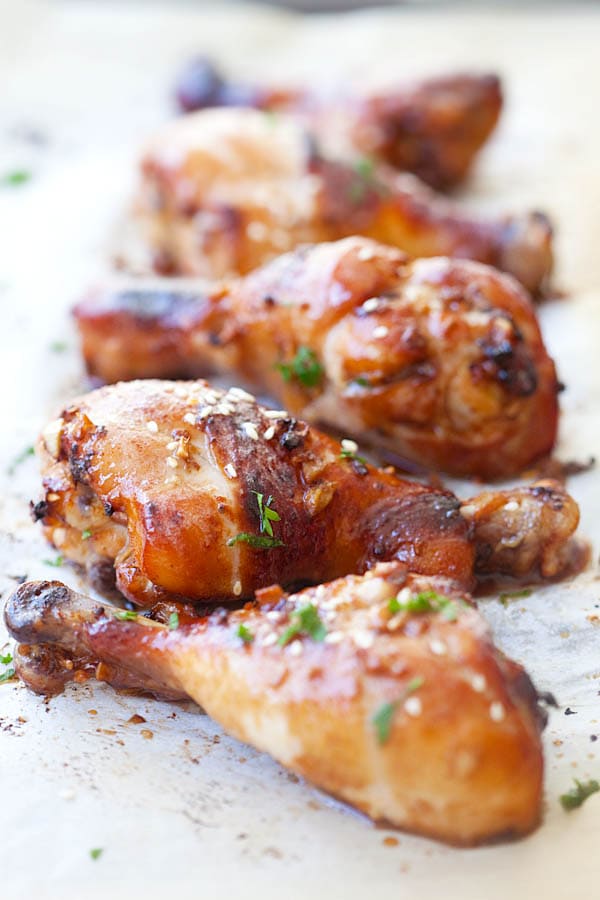 Crab Rangoon (Cream Cheese Wontons)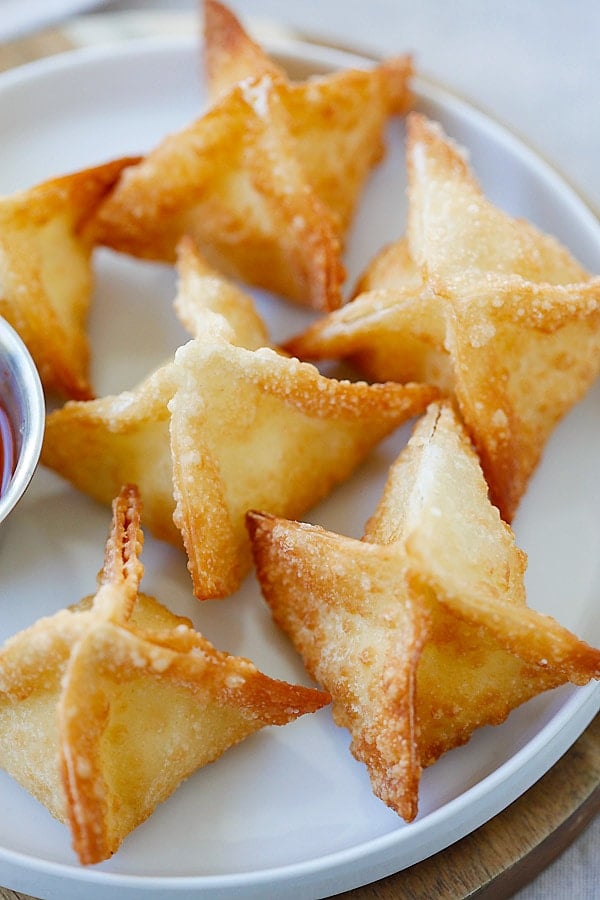 Chicken Wontons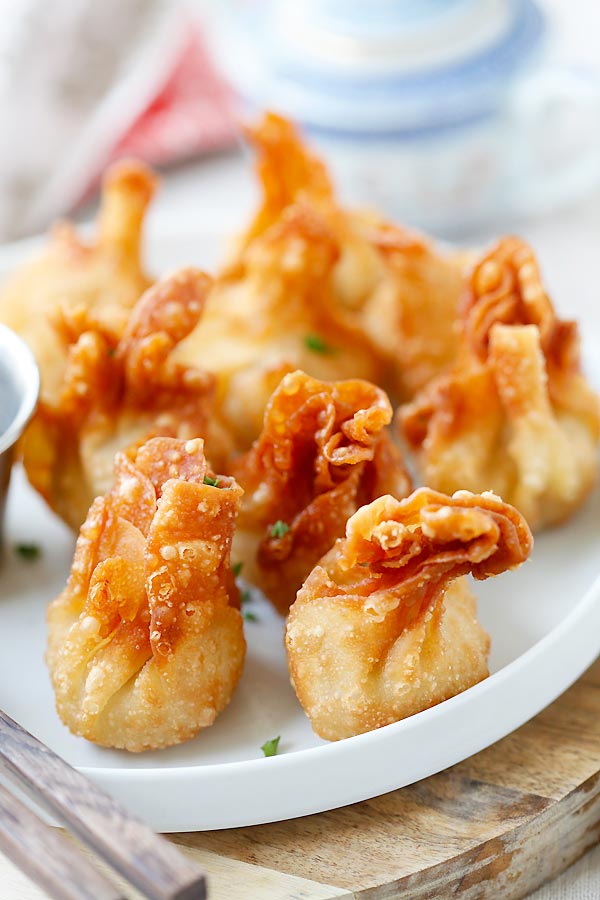 Onion Scallion Beef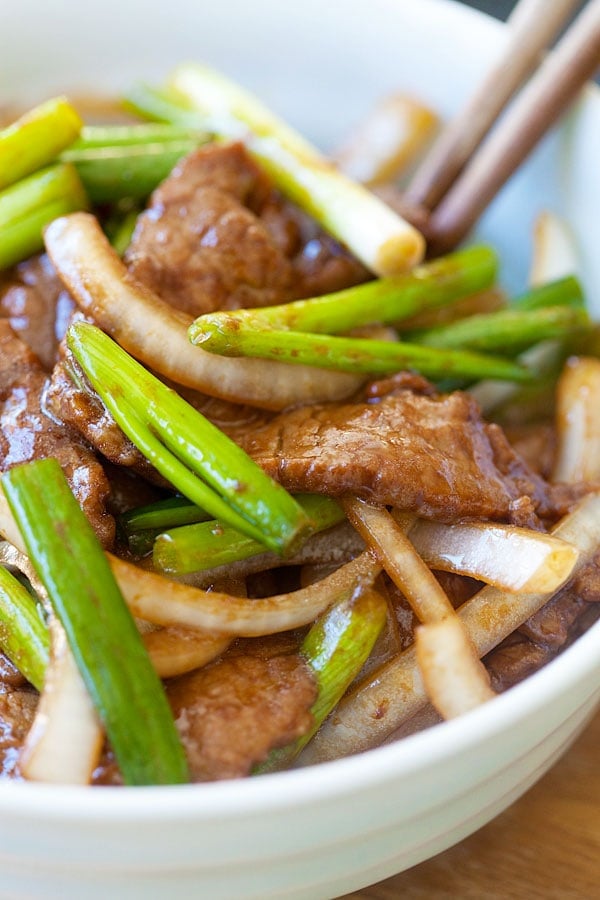 Thai Chicken Sate with Peanut Sauce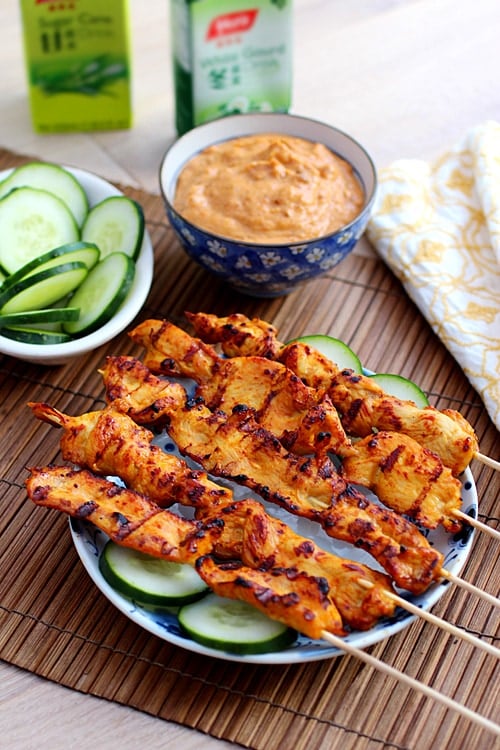 Thai Peanut Sauce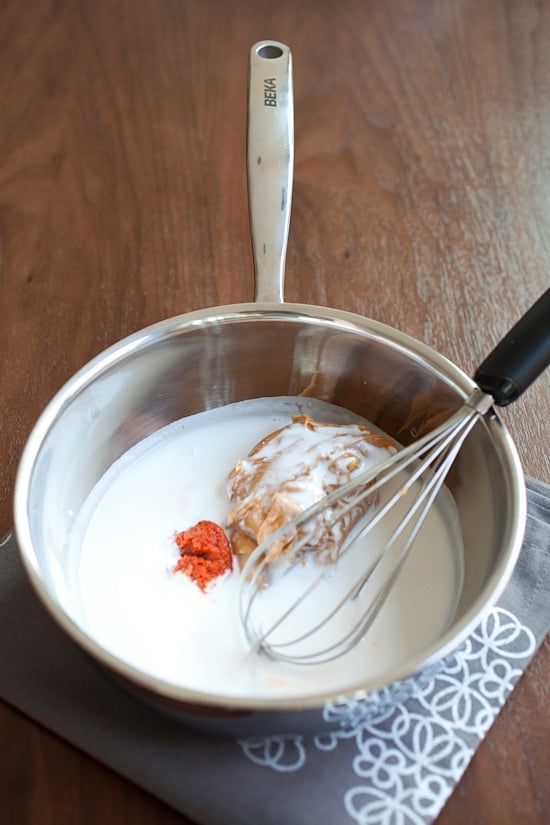 Limited Time Offer: $5.99 only. Available for download WORLDWIDE!
**Use it on Your Tablet, Mobile Phone, Desktop or Laptop**
Copyright © 2016 Rasa Malaysia. All rights reserved.