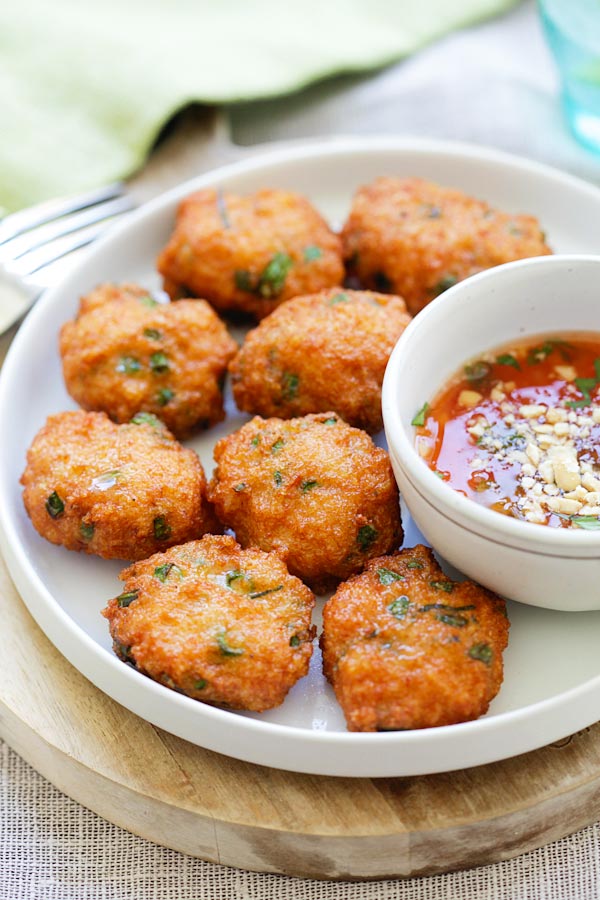 My friend Chef Robert Danhi and I share a lot of things in common, so it's no surprise that we hit it off as soon as we connected on Twitter a few years ago.
Describing himself as a "hard-boiled egg"—white on the outside but yellow inside—Robert embraces everything Asian when it comes to cooking, eating, and traveling. Every year, Robert spends months in Southeast Asia…trekking from one street food stall or home kitchen to the next, learning about local cooking. His passion for Southeast Asian cooking is feverish, and his love for countries like Thailand, Vietnam, and Malaysia is nothing I have seen…the end result from his extensive research and traveling in the region for over 20 years.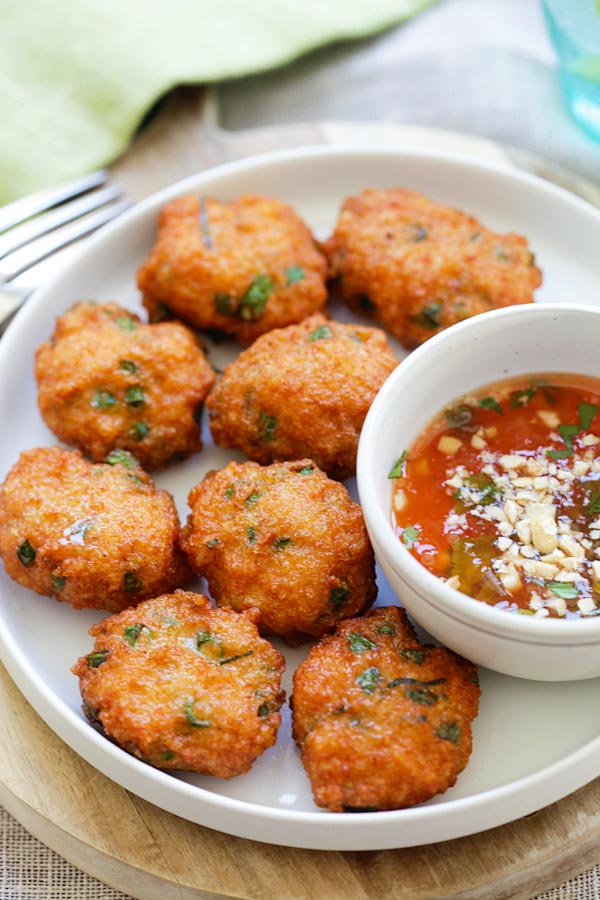 We share the same interests and always have so much fun chatting on the phone, meeting in person and eating through the streets of George Town, Penang. I adore him for his deep knowledge about Southeast Asian cuisines, his fervent enthusiasm and dedication to learn more, and his cultural immersions in the exotic far east. He is a champion.
Needless to say, I was extremely thrilled about Robert's new cookbook Easy Thai Cooking, released just weeks ago. The cover of the cookbook features a mouthwatering serving of Thai Shrimp Cake, which practically screams "eat me eat me" the moment I had the book in my hand.
Robert Danhi's Easy Thai Cooking features 75 delicious Thai recipes that you can prepare any day of the week. As a James Beard nominee and CIA trained chef, the cookbook offers expert guidance on acquiring and maintaining a well-stocked Thai pantry. With basic ingredients and step-by-step instructions you can make stunning dishes like Grilled Chicken Wings with Kaffir Lime Chili Glaze or Sweet-n-Spicy Pork Ribs or Green Mango and Cashew Salad. With the help of Easy Thai Cooking, you can bring the taste of Thailand home.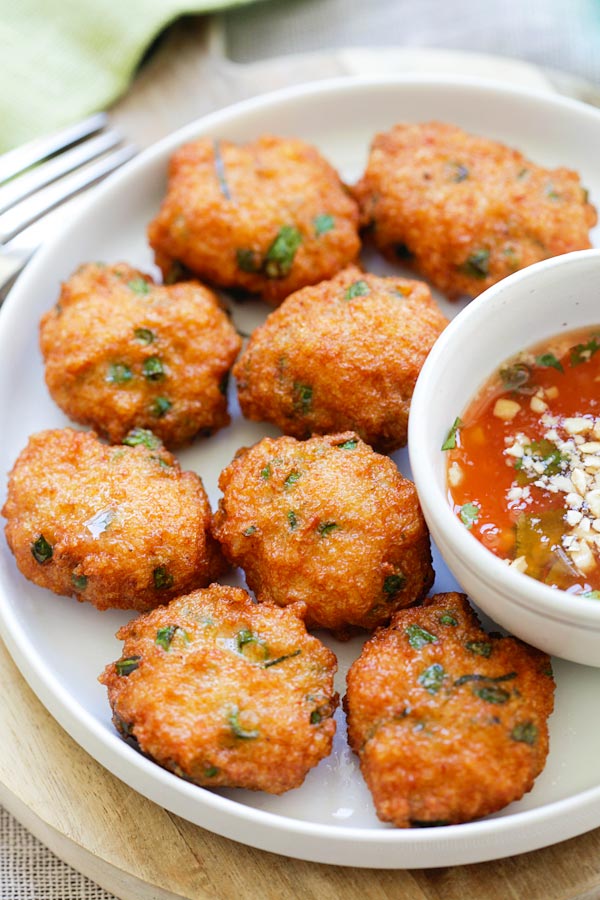 What I really love about the cookbook is that the dishes are mostly chef-renditions of traditional Thai dishes. You won't find the regular Thai recipes but the cookbook offers authentic tastes of Thai cooking: sweet, sour, hot, and salty. For example, the Thai shrimp cake that I made was bursting with bold flavors of the red curry paste, shrimp, and sweet and spicy dipping sauce. It was absolutely delightful!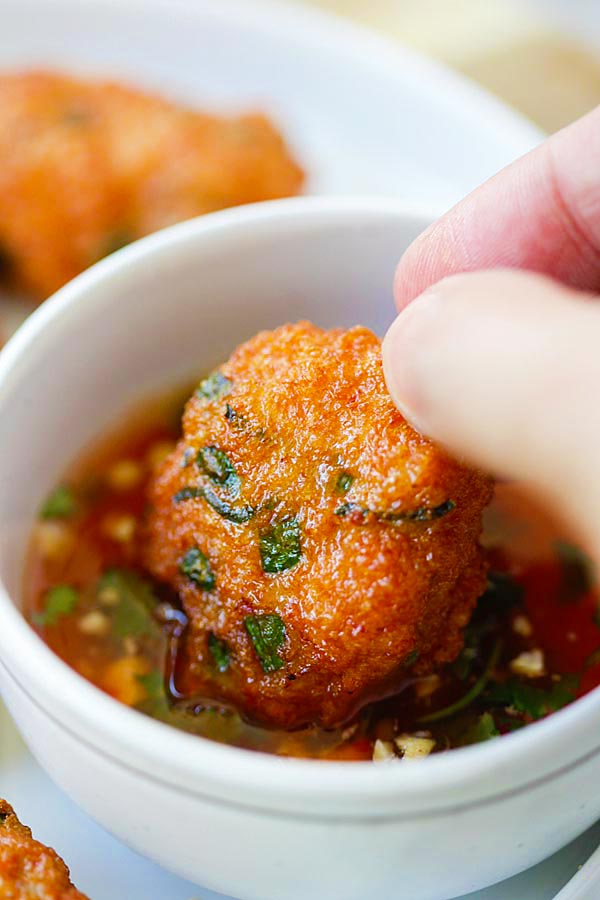 If you love Thai food (who doesn't?) and wish to explore beyond the regular Tom Yum and Pad Thai, pick up a copy of this book at Amazon or a book store near you. If you're not convinced, check out what the pros and mega food celebs have to say about it:
David Thompson, author of Thai Food and Thai Street Food
"Robert's genial approach to Thai cooking has created an accessible, informative book. His recipe are based on the food he has eaten on the streets of Bangkok and beyond. Robert manages to make the methods practical and achievable in a western kitchen—making all of us happy farang cooks."
Rick Bayless, winner of Top Chef Masters
"If you want to cook great Thai food in your kitchen, let Robert—a truly great teacher—lead you through it one step at a time. This book shows you how simple it can be to create those deliciously captivating flavors of Thailand in your own kitchen."
Noami Duguid, co-author of Hot Sour Salty Sweet: Culinary Travels Through Southeast Asia
"An attractive invitation to engage with Thai food at home with pleasure and ease. Robert Danhi is a long0time Thai food enthusiast whose clear explanations and photos make it all accessible, from curries and salads to sauces and sweets."