The Everything Rice Cooker Cookbook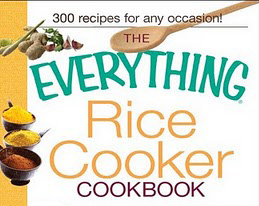 http://rasamalaysia.com/the-everything-rice-cooker-cookbook/
The Everything Rice Cooker Cookbook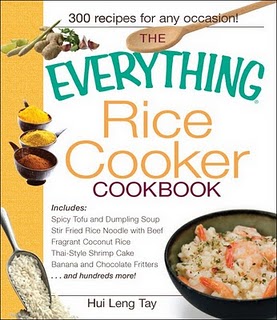 When I first started blogging on Rasa Malaysia 4+ years ago, there weren't that many food bloggers back then, and Hui Leng Tay (AKA Tigerfish) of Teczcape: An Escape to Food is one of my very first blogging friends. We have become good friends over the years, even though we have only met once.
I am very happy to announce that her first cookbook—The Everything Rice Cooker Cookbook—is finally launched. Published by Adams Media, the book is part of the popular "The Everything" series. As the name suggests, the book is all about cooking with a rice cooker, with a whopping 300+ recipes using the magical electronic rice cooker. And the sweetest thing is that they are not all rice recipes because a rice cooker is so versatile that you can use it to make so many different things: soups, desserts, steaming, vegetables, pasta, seafood, and more…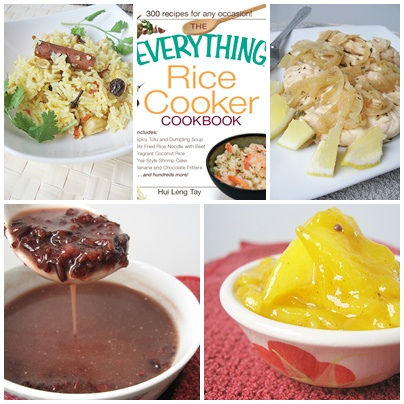 If you are still debating if you should buy a rice cooker, I say go ahead. It's probably one of the best investments you will ever made in the kitchen. What's more, now you have a perfect cookbook to start expanding your cooking repertoire.
I would like to congratulate Hui Leng for launching this cookbook. To buy "The Everything Rice Cooker Cookbook", please head over to:
You Might Also Like These Recipes Below:
LOVE THE RECIPE & PHOTOS? PLEASE SHARE:
Sign Up for Email Updates
Enter your email for new updates: recipes, giveaways, and more!