Totally Bamboo Serving Board Giveaway (CLOSED)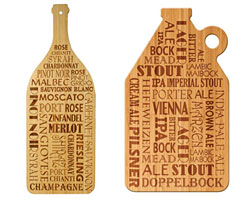 http://rasamalaysia.com/totally-bamboo-serving-board-giveaway/
Totally Bamboo Serving Board Giveaway (CLOSED)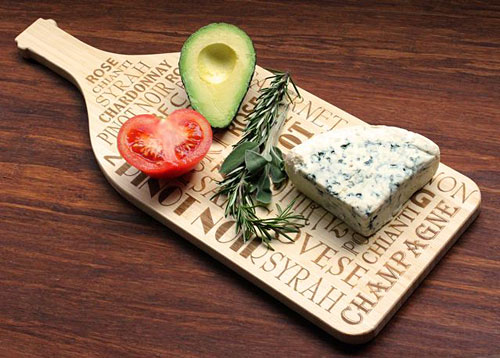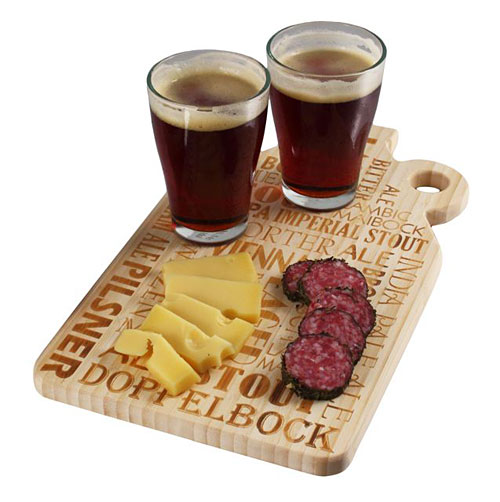 Update: The winner is Dale I.
I am partnering with my friends at Totally Bamboo to give away a Beer and Wine Bamboo Serving Board Set. There will be one (1) winner whom will receive one (1) Beer and Wine Bamboo Serving Board Set containing the Wine Cut'n Serve board and the Growler Cut'n Serve board. The total retail price of the Beer and Wine Bamboo Serving Board Set is US$39.98.
Just in time for the holiday gift giving season, Totally Bamboo is offering two laser etched bamboo cutting/serving boards that make perfect gifts for your favorite wine and beer connoisseurs.
By combining the pinpoint accuracy of laser etching on the beautiful grain and colors found in bamboo, Totally Bamboo has brought art & design into everyday kitchen products, which they call "Kitchen Art". The result is two cutting/serving boards that are as beautiful as they are functional.
"We have been working with bamboo for many years," says Tom Sullivan, co-owner of Totally Bamboo. "It is a beautiful material with a lot of natural character, but that does not mean that you can't further enhance the final product and that is exactly what we have done with our laser etched cutting boards."
In keeping with the company's mission to use only sustainable natural materials both of these items are made from beautiful and 100% renewable bamboo products. Bamboo is a lightweight, tough and sustainable material that is an excellent alternative to the world's dwindling supply of hardwoods from which traditional cutting boards are made.
Totally Bamboo's laser line includes two cutting boards that are dedicated to the many variations found in the world of beers and wines. The Wine Cut'n Serve ($19.99) measures 19" x 7" is shaped like a wine bottle and is etched with the many varieties of wine found throughout the world. From chardonnay to zinfandel, they are all represented in a wide variety of font styles. The Growler Cut'n Serve ($19.99) measures 15" x 8 ½" and is shaped like the jugs that are used to carry beer from breweries to homes. Etched into its surface is an extensive listing of the world's many beers.
"These two cutting boards make great gifts for the holiday season," added Sullivan. "The etchings really do enhance the beauty of the bamboo and turn what would normally be just another cutting board into a unique conversation piece that will be especially cherished by beer and wine lovers."
Eligibility: United States only. No purchase necessary and subject to this official giveaway rules. Closing Date: Oct 27, 2013, 11:59 pm PST. Winner will be randomly selected and contacted via email on Oct 28, 2013. The prize is proudly sponsored by Totally Bamboo.
LOVE THE RECIPE & PHOTOS? PLEASE SHARE:
Sign Up for Email Updates
Enter your email for new updates: recipes, giveaways, and more!