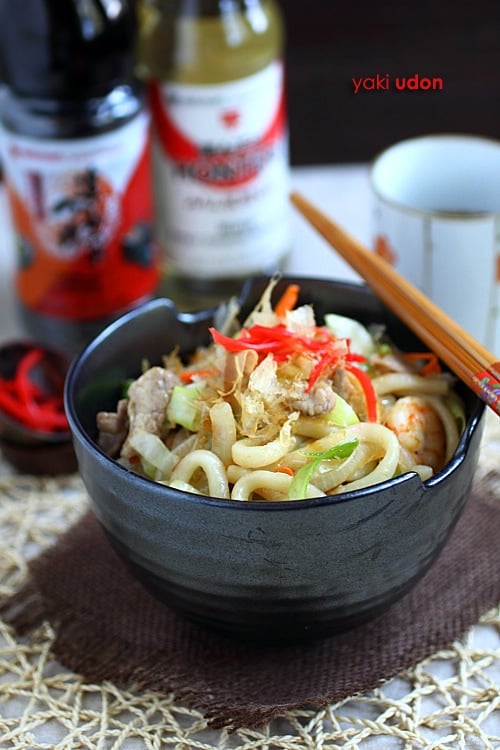 When it comes to Japanese noodles, there are the big three: ramen, soba, and udon. Udon (うどん) noodles are thick and white, made with wheat flour and salted water. Udon is very popular in and outside of Japan—dishes such as tempura udon and kitsune udon are widely eaten…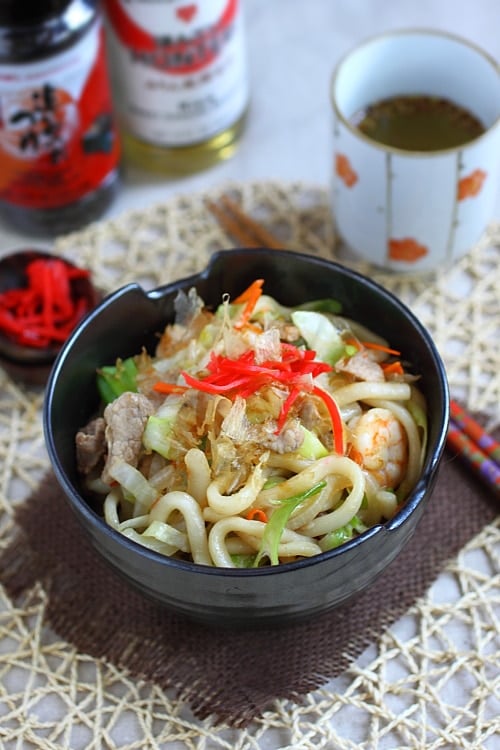 Udon noodles are available in Japanese/Asian supermarkets, or regular supermarkets with an Asian ingredients section. As with any noodles, you can find fresh, dried, or frozen udon. Fresh udon is ideal but dried or frozen udon noodles are quite good as long as you follow the cooking instructions. Udon is prized for its chewy texture yet totally smooth mouthfeel, so don't overcook the udon noodles. When shopping for udon, avoid those udon packets with a seasoning pouch, as the quality of the udon is mostly compromised.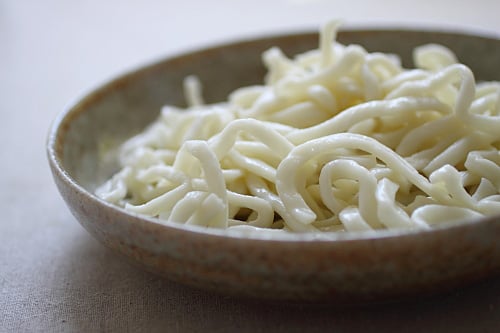 One of the most common recipes of udon noodles is yaki udon, which is stir-fried udon, a dish that constantly reminds me of my first trip to Tokyo, where I had a serving of authentic yaki udon at a mom-and-pop eatery right beside my train station. Topped with some shaved bonito flakes and freshly pickled beni-shoga (Japanese pickled ginger), the taste of the fried udon noodles still lingers in my mouth.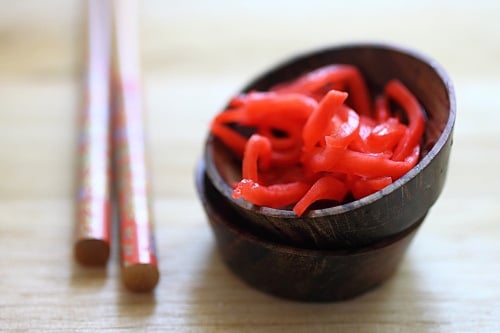 I cooked my udon noodles with some cabbage, carrot, onion, pork, and shrimp—some of the most common ingredients for yaki udon. For the seasonings, I used Mizkan (Bonito Flavored) Soup Base to replace soy sauce, and balance it off with Mizkan Mirin. The end result is delicious and utterly satisfying.