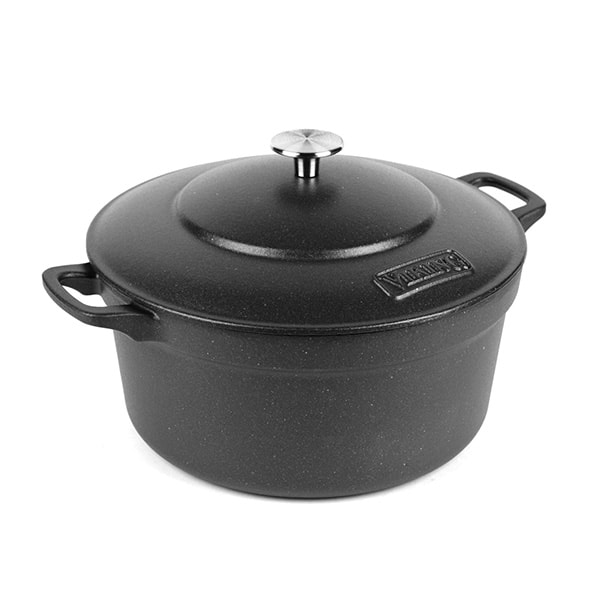 UPDATE: The winner is Corey Olomon.
I am partnering with my friends at Viking® to giveaway Viking Culinary Enamel Cast Iron Dutch Oven, 5 Quart, MSRP: $149.95, US only.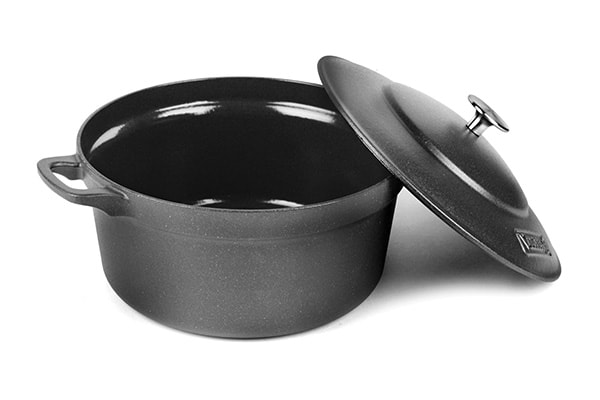 Viking Culinary Enamel Cast Iron Dutch Oven, 5 Quart
Viking cast iron features a non-reactive glossy enamel interior that is durable enough to handle metal utensils but will not react with foods, maintaining the flavor during cooking. While enamel is not a non-stick surface, the enamel coating does feature stick-resistant properties aiding in cleanup.
The exterior of each piece is coated with matte enamel that helps resist chips and cracks while keeping maintenance to a minimum.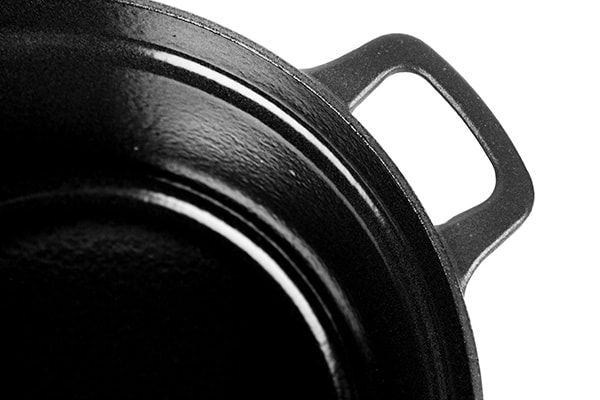 The 5 Qt. capacity Dutch oven and other covered pieces employ lid spikes on the interior of the lid to "self-baste" by distributing condensation back into the pot during cooking. The end result means less evaporation, keeping meets tender while helping to retain vegetable nutrients that may otherwise evaporate.
Viking Cast Iron is safe for use on the stove, the grill, and in the oven, while being elegant enough to take directly to the table for serving.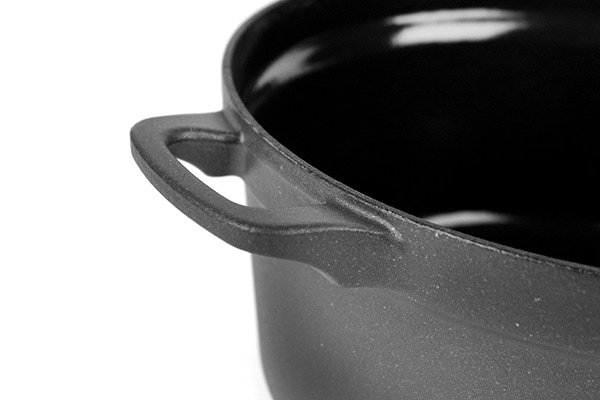 Features:
Designed for Efficiency; Evenly Distributes and Retains Heat
Non-Reactive Glossy Charcoal Enamel Interior is Naturally Stick-Resistant and Metal Utensil Safe; Durable Charcoal Matte Enamel Exterior Resists Chips & Cracks and Makes Clean-Up Easy
Tight Fitting Lid with Self-Basting Lid Spikes which Distribute Condensation During Cooking
Safe for Oven, Stove, Grill
Limited Lifetime Warranty
GIVE US SOME LOVE!
Like Rasa Malaysia on Facebook. (Click on the Like button below.)